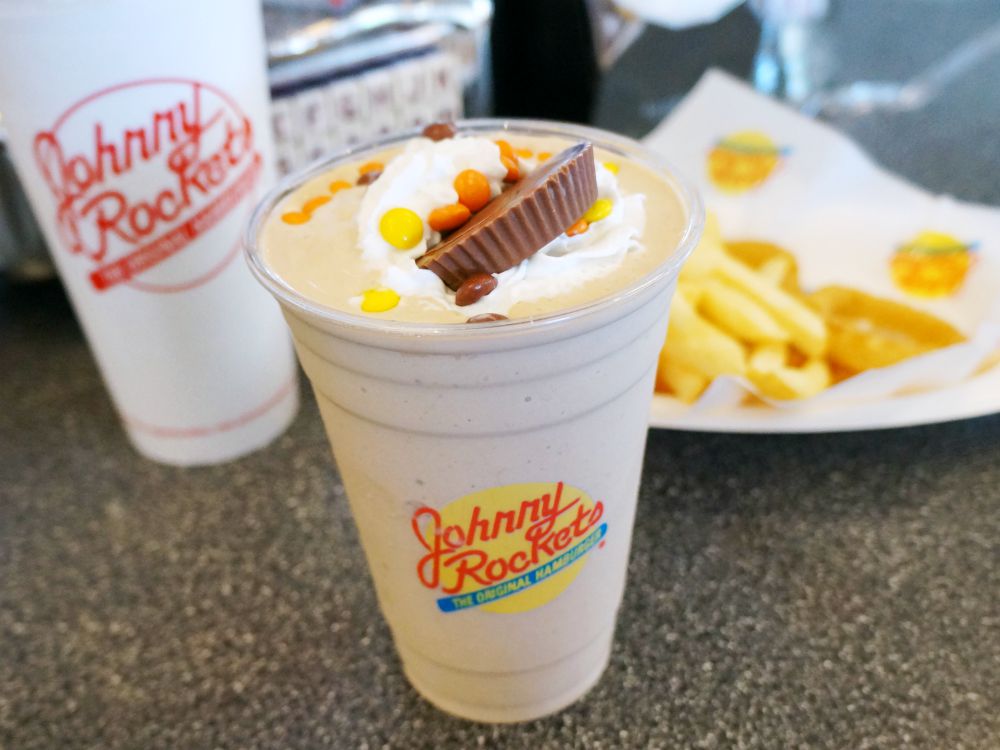 Not only did we try the new Goosebumps Shake at Johnny Rocket's, we also dug into the Reese's Chocolate Peanut Butter Shake that is so lovingly topped with Reese's ® Pieces® Mini Candies.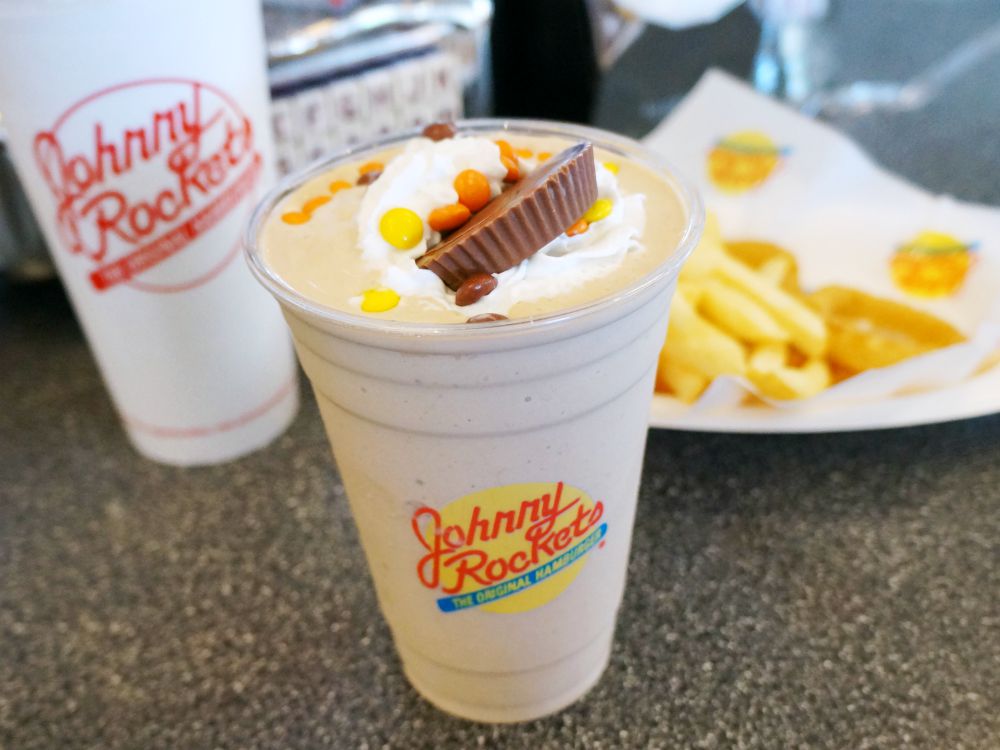 Before the small cups were passed around filled with Reese's Chocolate Peanut Butter shake, we got the opportunity to really get a feel for the cheerful service, coupled with upbeat music and a relaxed fun atmosphere that Johnny Rockets is known for. The Johnny Rocket's staff got together and danced to "Car Wash" as everyone cheered along.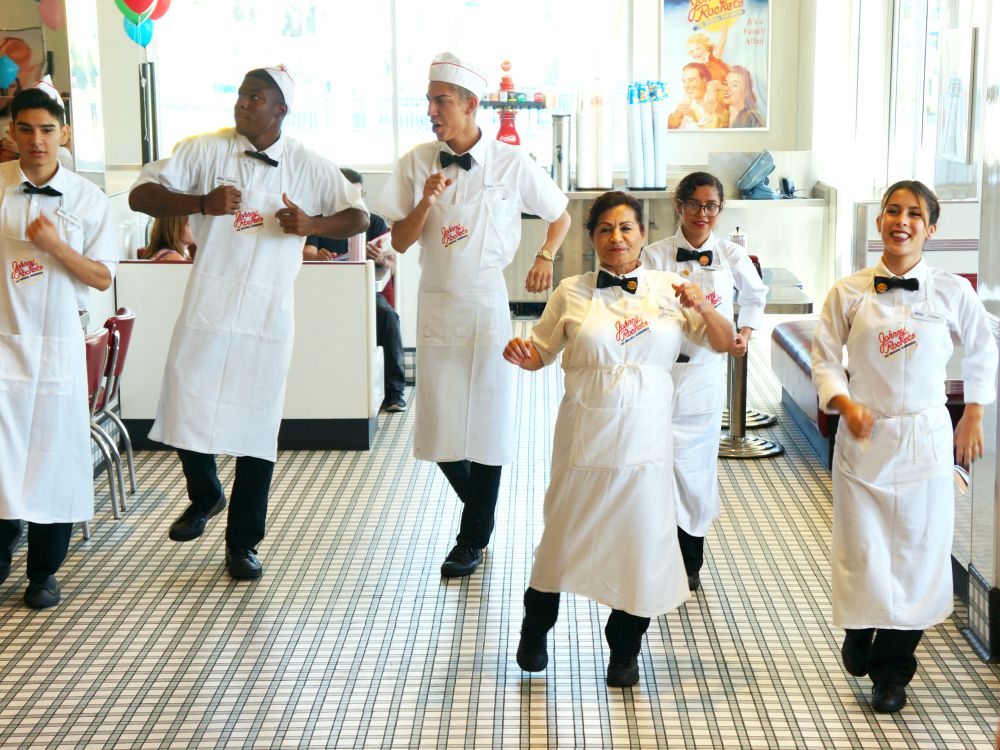 Soon after, we got our first taste of the delicious Reese's Chocolate Peanut Butter Shake and we saw as it was made with real Reese's ® Peanut Butter and chocolate, and topped with a Reese's Peanut Butter Cup and Reese's Pieces Mini Candies. This shake is a true taste sensation. You can try it out now as it's currently available at all restaurants except special venues, which includes airport, casino, stadium, theme park, and Royal Caribbean Cruise Line locations.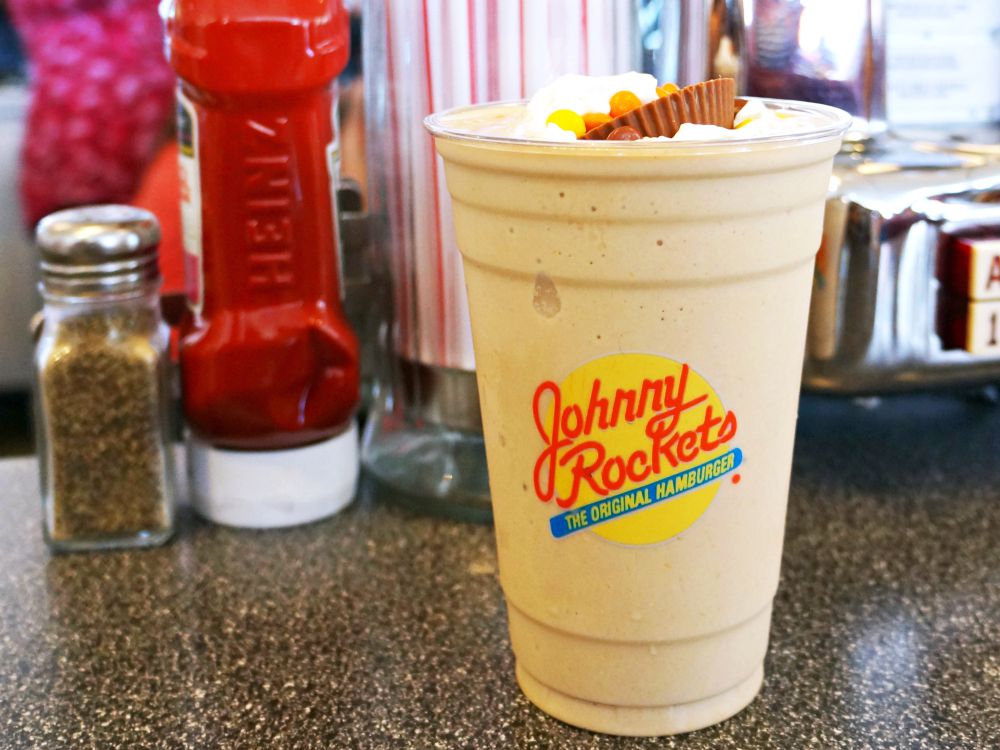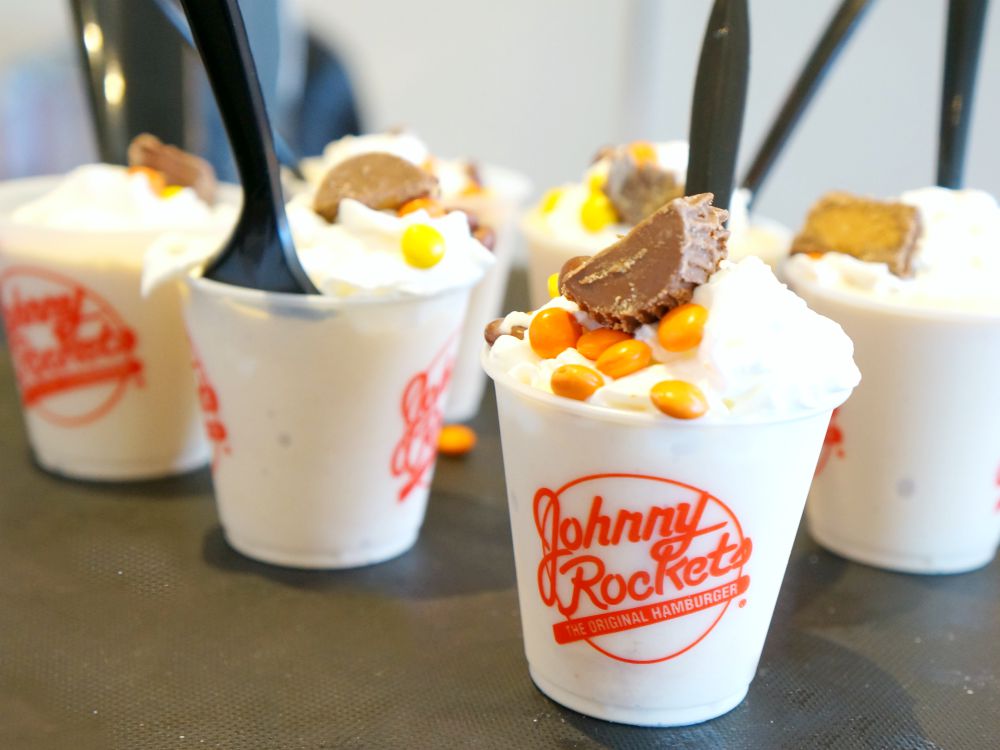 We were also lucky enough to get the recipe to share with everyone! You can definitely give it a try at home, but I highly recommend you treat yourself to this shake at your local Johnny Rocket's because they have vanilla ice cream that is only available at their restaurant. It makes a difference.
Reese's Chocolate Peanut Butter Shake Recipe
10 oz. Johnny Rocket's vanilla ice cream
6 oz. milk
1.5 oz. chocolate syrup
1 oz. Reese's Peanut Butter Sauce Syrup
garnish: Mini Reese's pieces and 1 Reese's Peanut Butter Cup onto whipped creme dollop
This is not a sponsored post. We were invited to try out the foods and shakes to facilitate this post. All thoughts and ideas remain my own. 
Originally published on September 13, 2015. Last Updated on September 12, 2018 by Pattie Cordova