We spent the morning at Johnny Rockets trying out their two newest shakes. The Goosebumps Shake is one that will be available September 21st and is made in partnership with Sony Pictures to celebrate the upcoming Goosebumps movie, starring Jack Black.
Before we tried the shakes, we had the opportunity to try a couple items off of their all-American menu which includes its world famous burgers fresh, 100% beef cooked to order, sandwiches, fries and hand-spun shakes made with premium ice cream. We opted for the Boca Burger and the kids and I LOVED them. They add a handful of toppings that make it a super-filling burger. The hubster tasted both the 100% beef burger and the chicken breast, and he says he wants to go back and have the chicken burger again. A return trip is definitely on the books.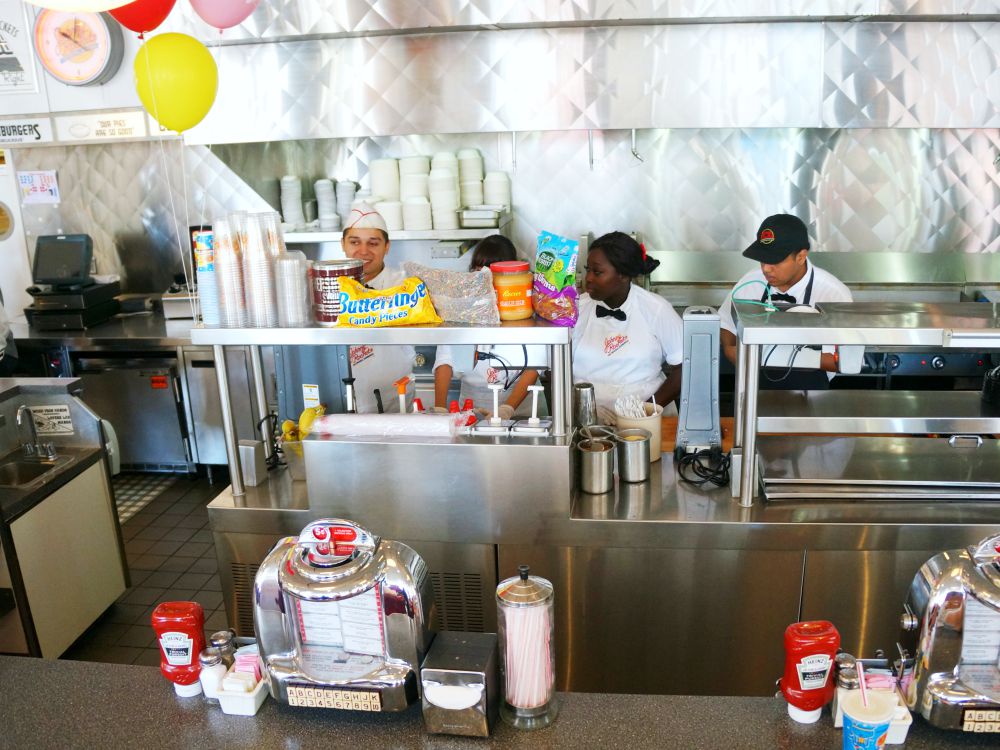 Now, let's talk about the new Goosebumps shake. It's a major deal because it's a limited time offer shake that will only be around for seven weeks. The new Goosebumps shake is made with premium vanilla ice cream, chocolate syrup, milk, and mixed with Oreo pieces and topped with whipped cream, an Oreo garnish and colorful gummy worms.
Beginning September 21st, Johnny Rockets restaurants except special venues, which includes airport, casino, stadium, theme park, and Royal Caribbean Cruise Line locations, will offer the new Goosebumps Shake. If you can't make it out, we're happy to be sharing the recipe with you today. Note that it won't be exactly like the one at the restaurant because they use super special vanilla ice cream that is only available at Johnny Rockets.
Goosebumps Shake Recipe
10 oz. Johnny Rockets vanilla ice cream
6 oz. milk
1.5 oz. chocolate syrup
2 tbsp oreo cookie
garnish: gummy worms & whipped cream
This is not a sponsored post. We were invited to try out the foods and shakes to facilitate this post. All thoughts and ideas remain my own. 
Originally published on September 13, 2015. Last Updated on November 5, 2019 by Pattie Cordova