I'm sure I've mentioned before that I'm not much of a cook. However, there are a few things that I've mastered along the way and one of those things is salsa. Making mango salsa takes about 10 minutes and it's instant satisfaction with lots of benefits. Mangoes are a great addition to the typical "pico de gallo" salsa because they are loaded with nutritional benefits.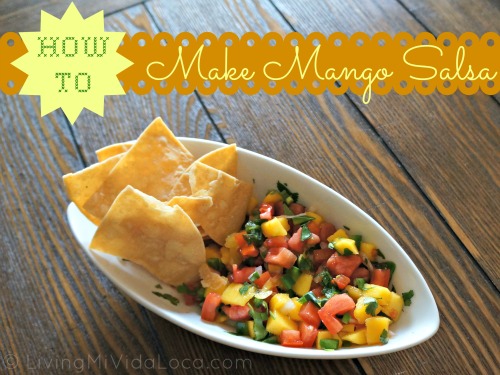 According to ILoveMangoes.com:
One cup of mangos is just 100 calories, so it's a sweet treat that won't weigh you down.
A serving of mangos provides 100% of your daily vitamin C and 35% of your vitamin A, both important antioxidant nutrients. Vitamin C promotes healthy immune function and collagen formation. Vitamin A is important for vision and bone growth.
Mangos provide 12% of your daily dietary fiber. Diets low in fat and high in fiber-containing grain products, fruits and vegetables may be associated with a reduced risk of some types of cancer.
You can get over 20 different vitamins and minerals from mangoes.
Each serving of mango is fat free, sodium free and cholesterol free.
Mangos scored 93 out of 100 on the recently introduced NuVal scoring system for overall nutritional quality.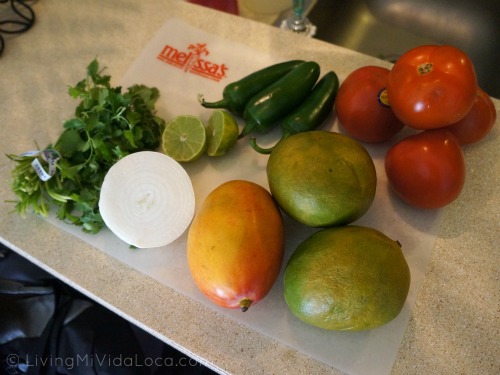 So as you can see, you really can't go wrong with mangoes.
Mango Salsa Recipe
Ingredients
1 mango
1 jalapeño
1 tomato
2 tbsp. onion
2 tbsp. cilantro
Lemon and salt to taste
Directions
Dice mango, jalapeño and tomato
Add onion and cilantro
Mix
Add lemon and salt to taste. Store in refrigerator for one hour prior to serving for best flavor.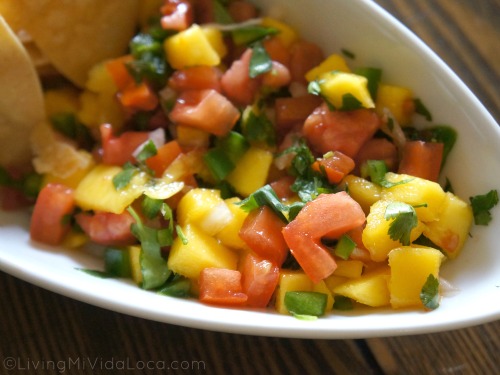 Originally published on February 26, 2013. Last Updated on January 14, 2019 by Pattie Cordova