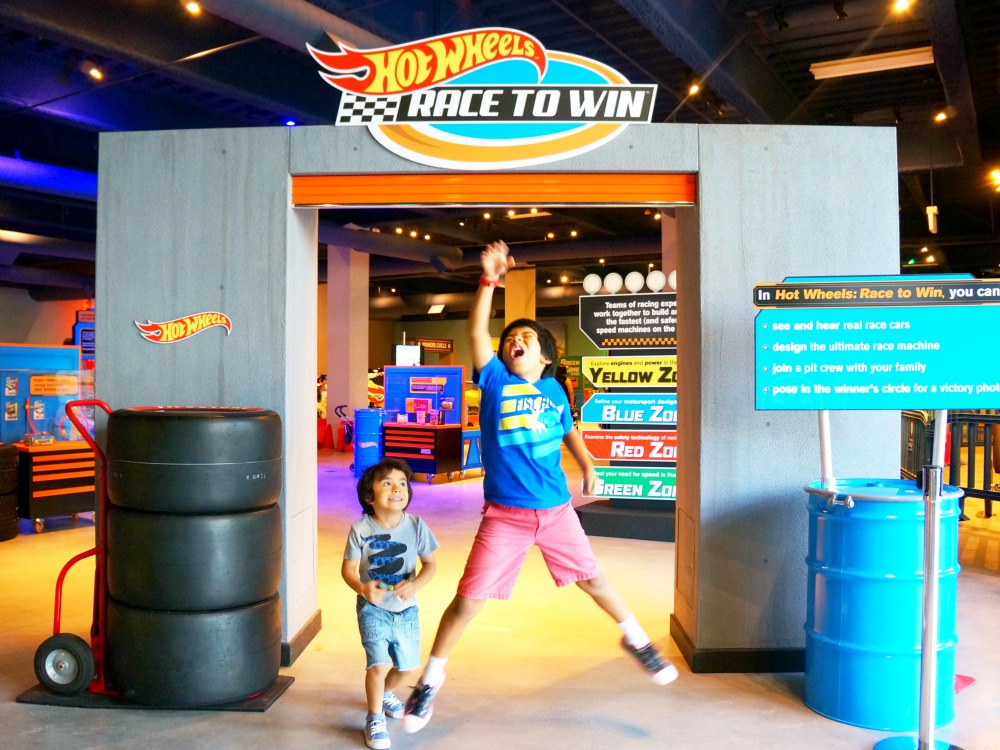 Visit the new Hot Wheels exhibit at the Discovery Cube
The new Hot Wheels exhibit, Hot Wheels: Race to Win!, is at the Discovery Cube in Orange County now through January 6th… and it's A LOT of fun. The chiclets and I checked it out and had a blast going through the different stations, and basically playing with a bunch of Hot Wheels while learning a few science techniques.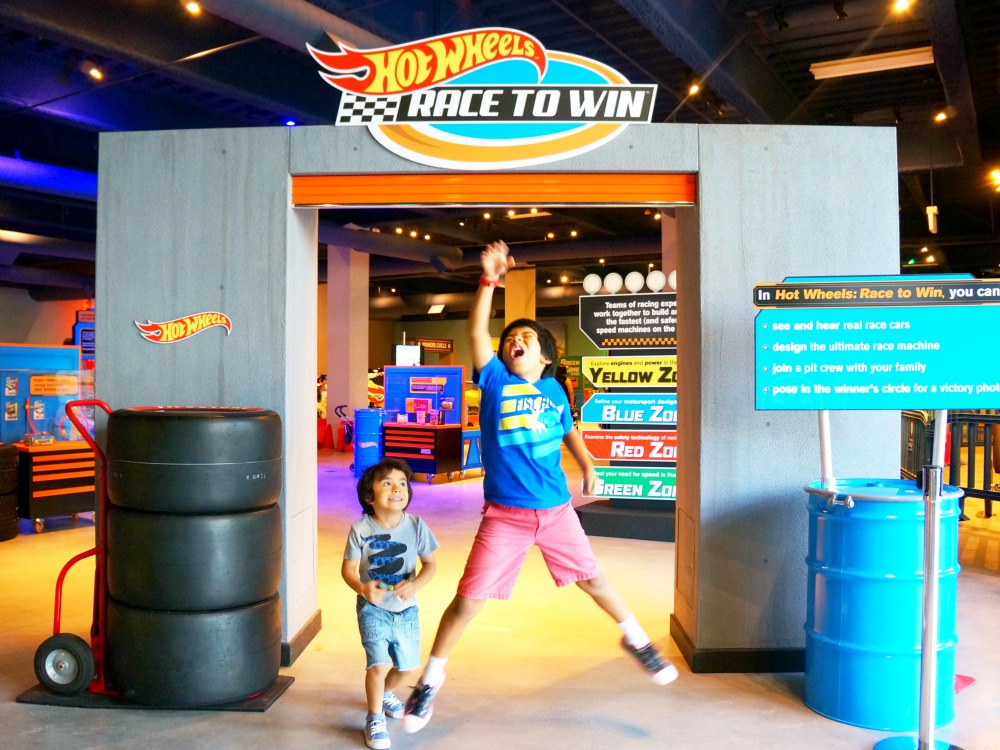 Before we headed into the exhibit, we had the opportunity to meet with a real Hot Wheels designer. While the demonstration is not a part of the exhibit, it gave us the opportunity to connect from someone that literally draws cars for a living. We learned a few tips on what goes into designing a car, the kids drew a couple of their own, and it gave us a new perspective as we walked through the exhibit.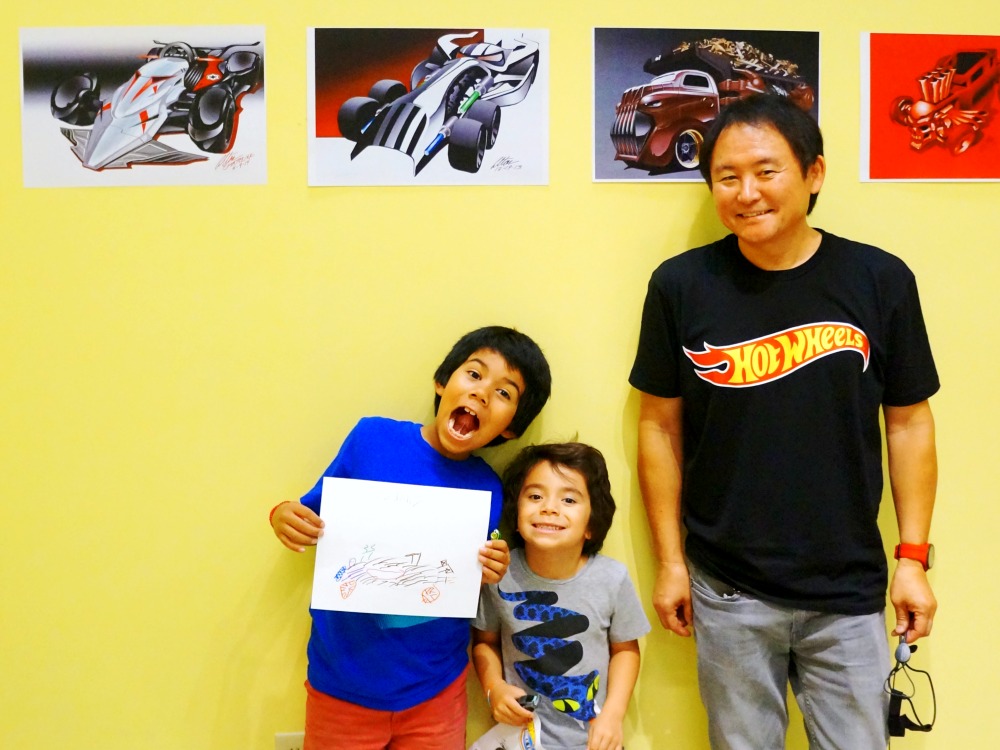 The chiclets gravitated immediately to the back of the exhibit where you can find the stations with all the Hot Wheels cars. They had fun launching them, racing them and moving them along tracks. What they didn't know, is that they were testing theories regarding the science of racing. The stations are very interactive while also giving them a chance to use their sharing and taking turn skills.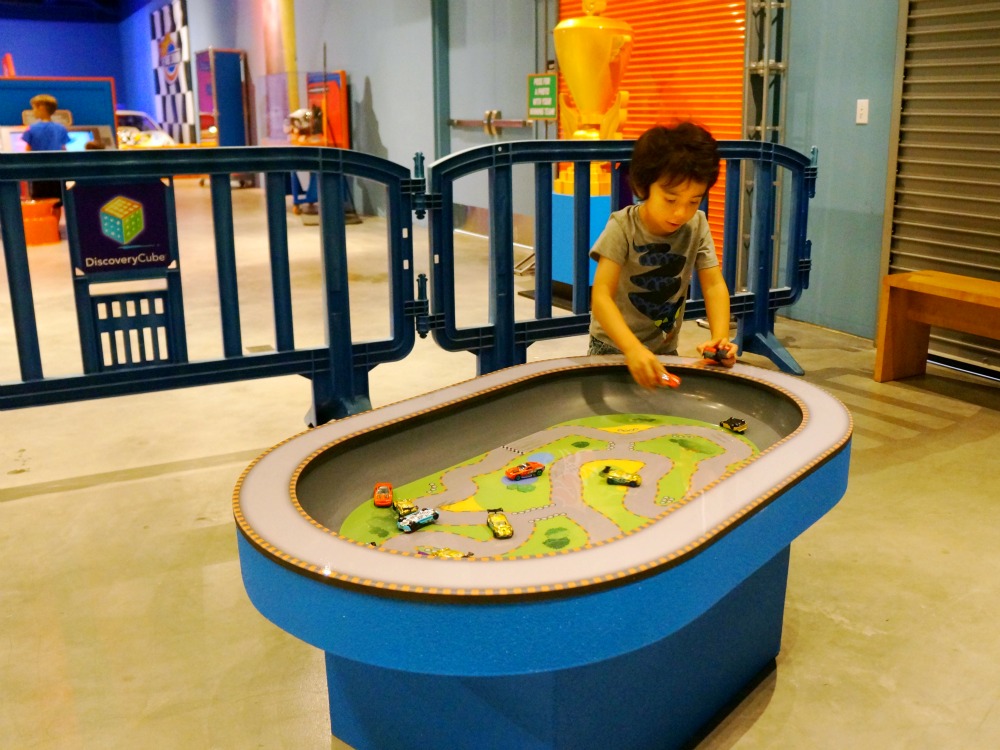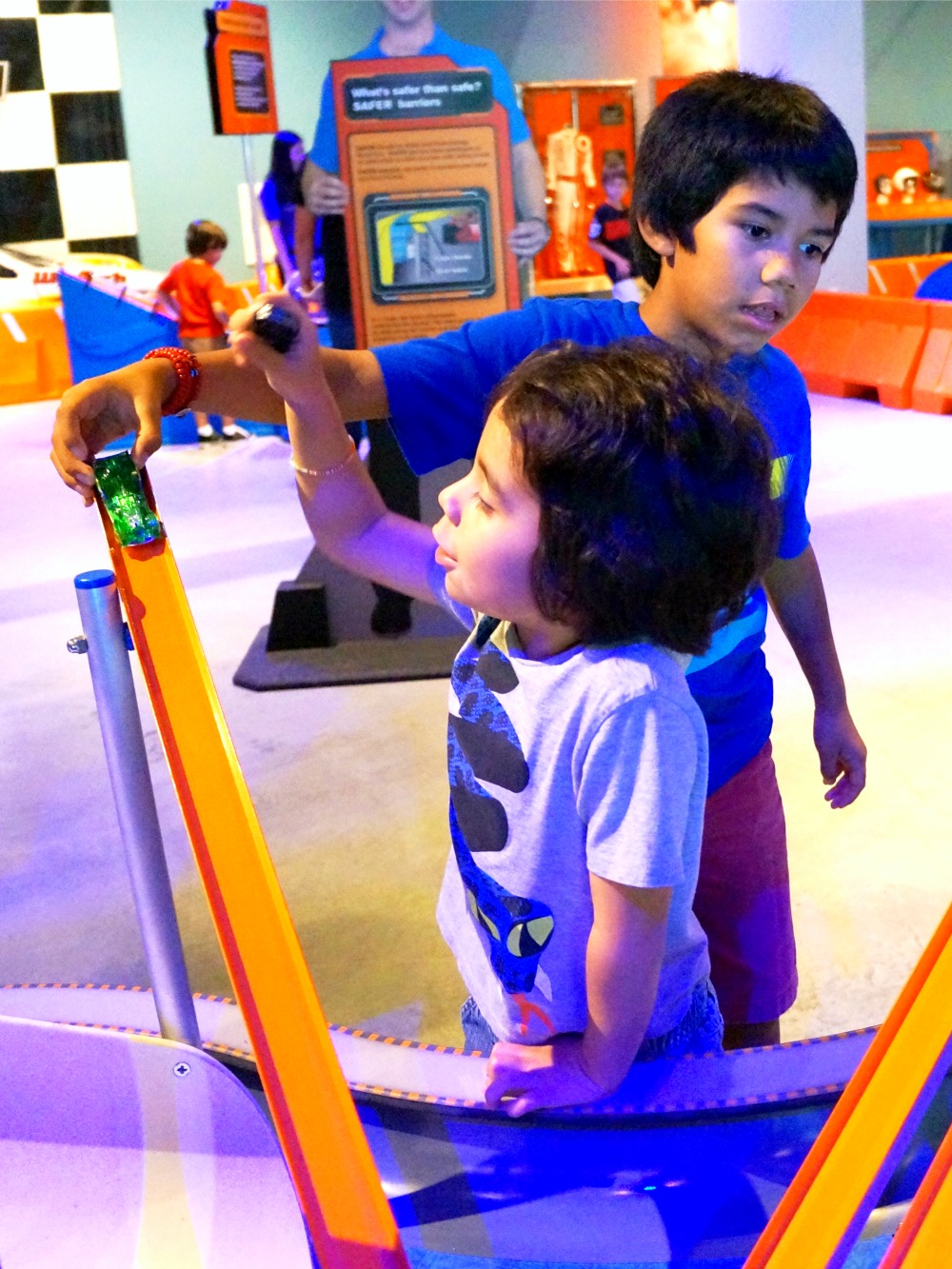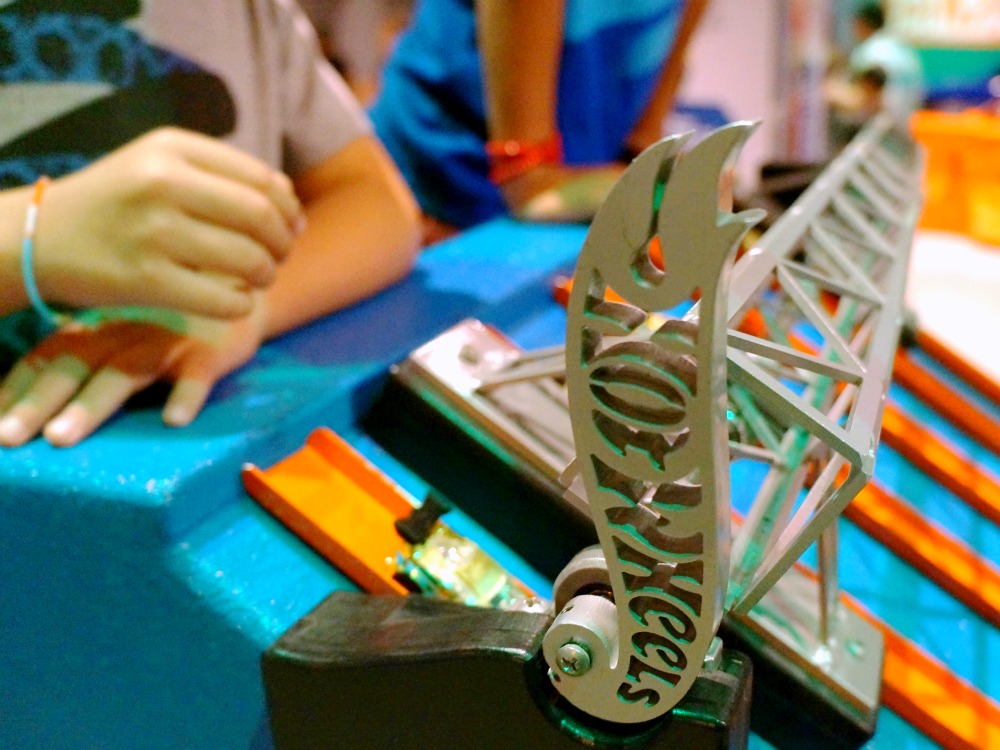 There's also a Pit Stop Challenge where visitors can race against the clock to change tires and refuel the race car. Thanks to one of the Discovery Cube workers, both the kids were able to participate in the challenge.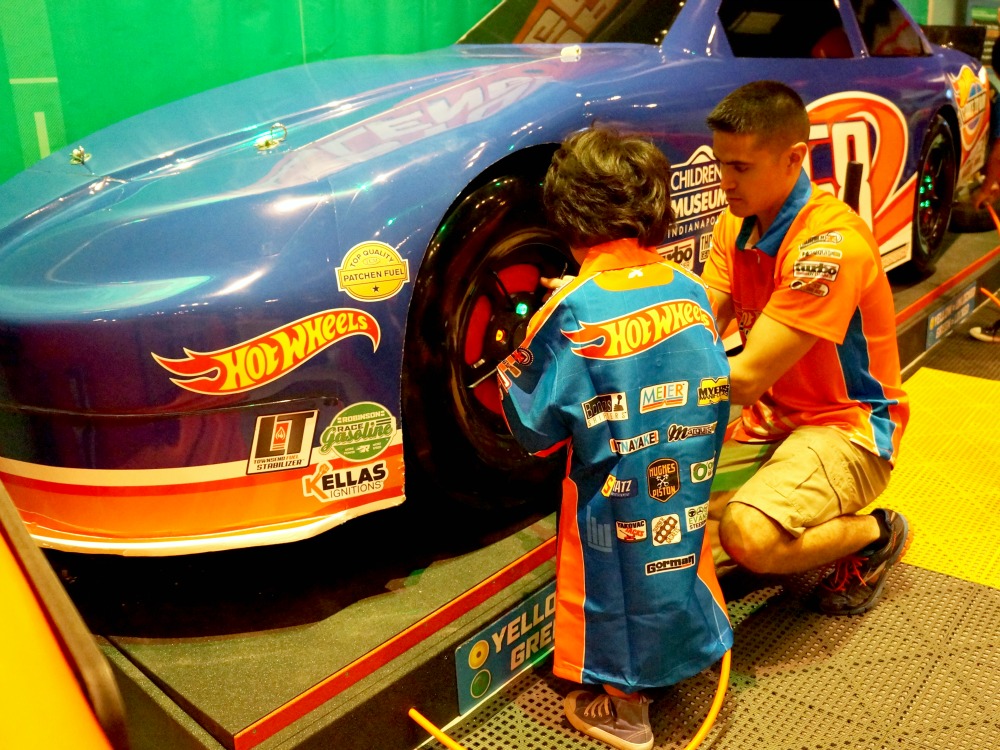 For me, it was fun to walk throughout the exhibit and look at all the memorabilia, authentic artifacts (like the racing suit) and see real car parts. Some of the products on display brought back a lot of memories, not to mention a lot of, "I asked Santa for that!"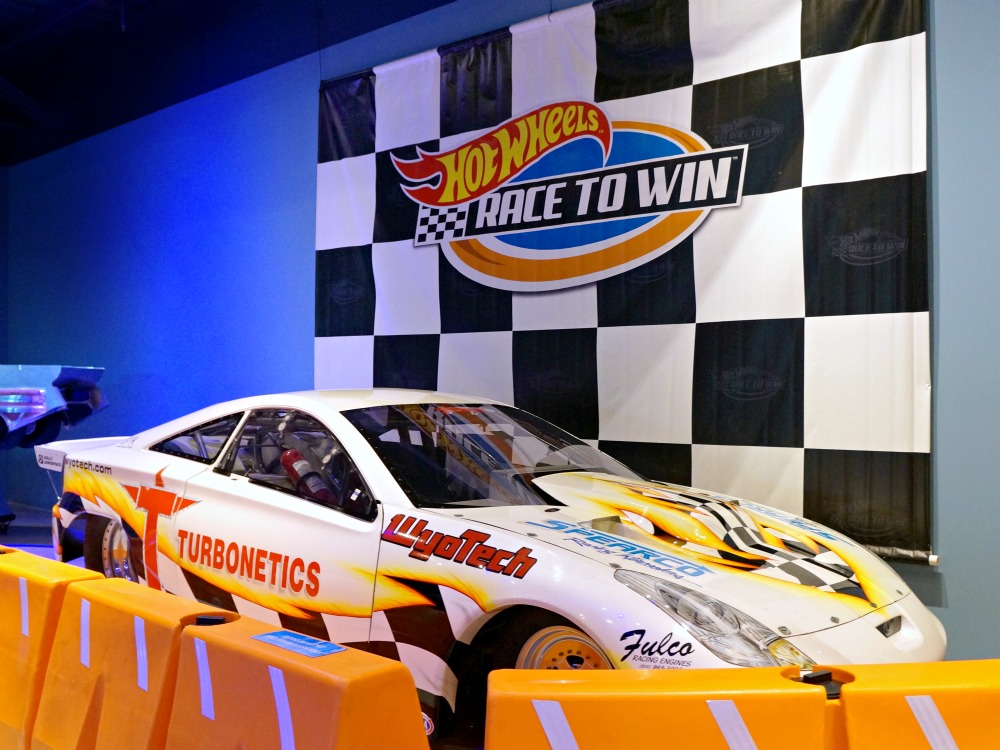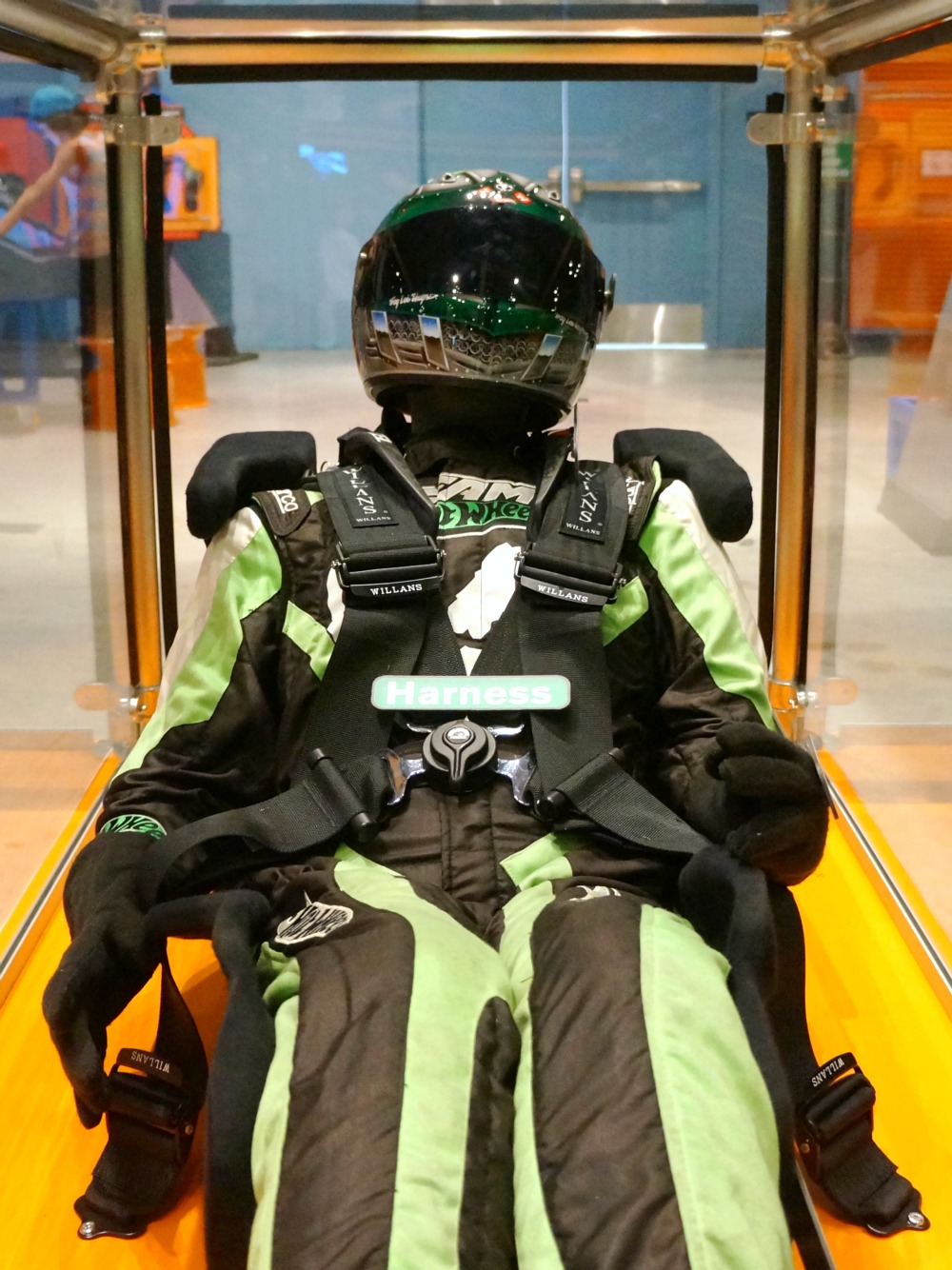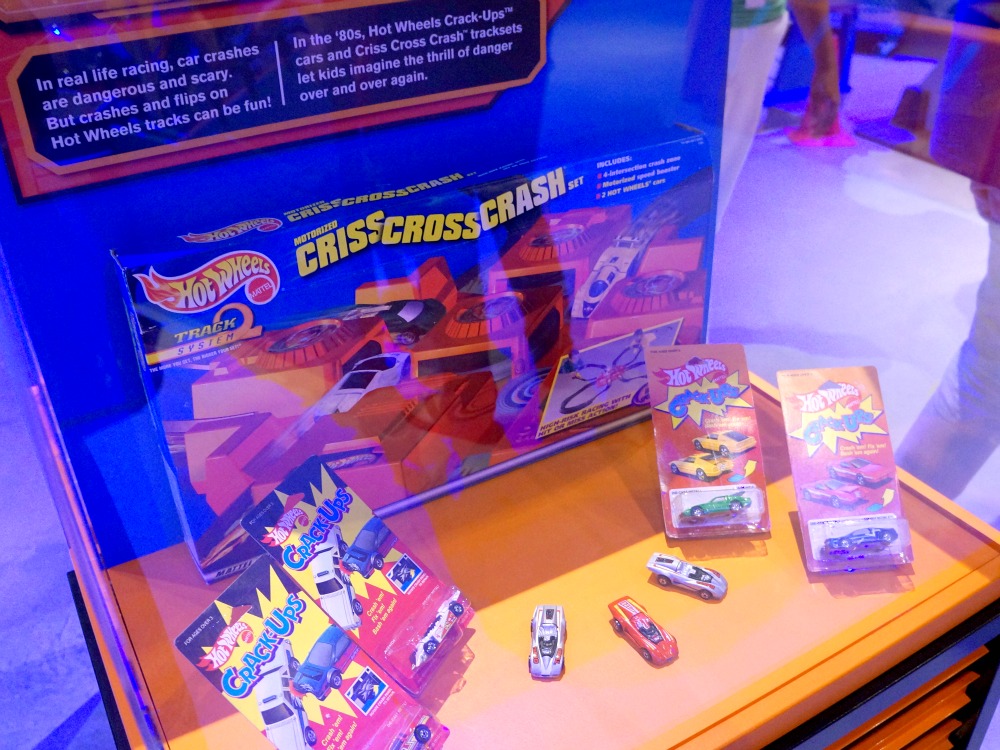 I invite you to stop by Discovery Cube in Orange County and check out this super fun exhibit. The kids will love going through it, even if they don't know how to read what's on display. They can play in a manner where they'll also be learning about how cars work. Heck, even I learned a thing or two!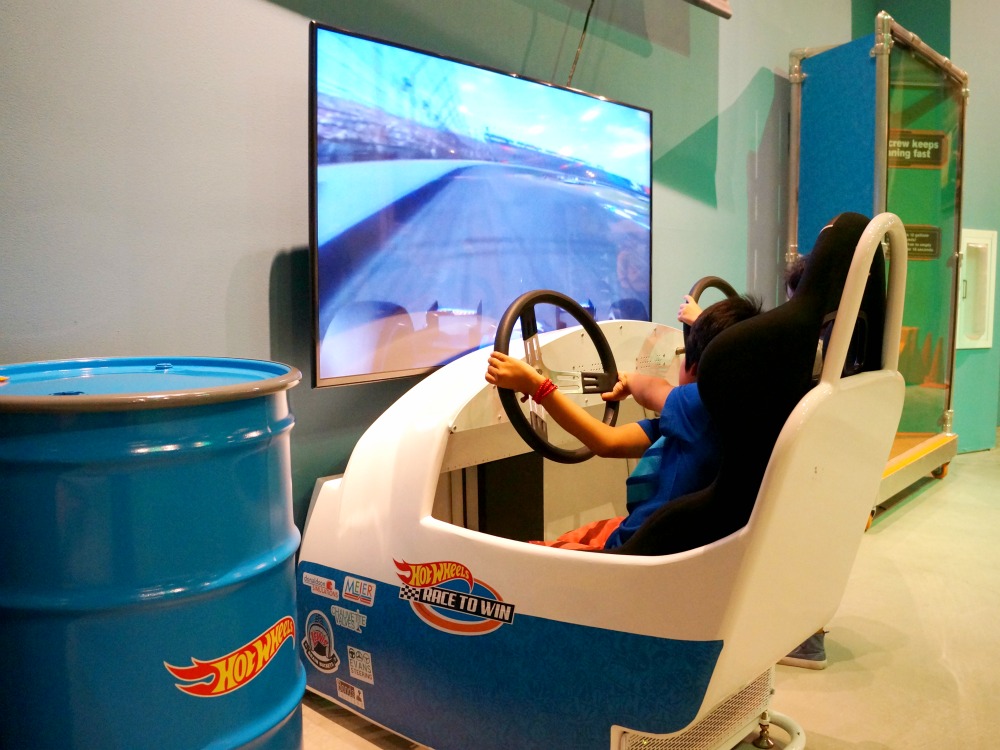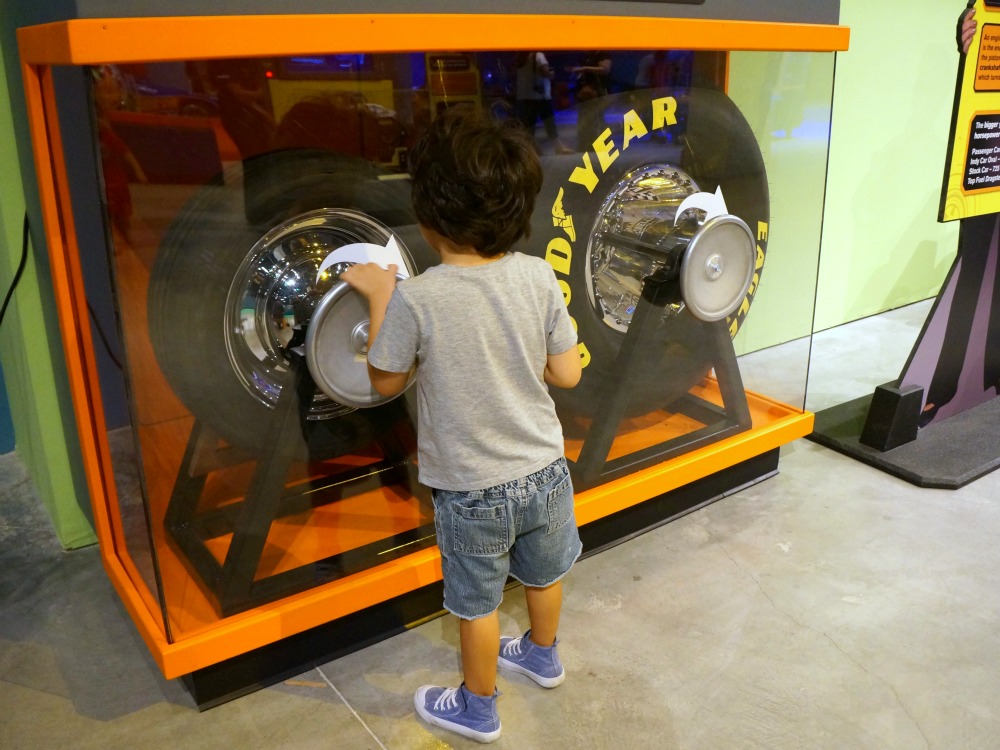 Discovery Cube Orange County is located at 2500 N. Main Street, Santa Ana, CA 92705. Entrance into the exhibit is included with admission, but really think about getting the annual membership if you live in Southern California. For $99, you can get a Family Membership that is valid at both Discovery Cube campuses! Membership includes 1 or 2 named adults, plus up to 4 named children living in the same household (age 17 and under). See you at the Cube!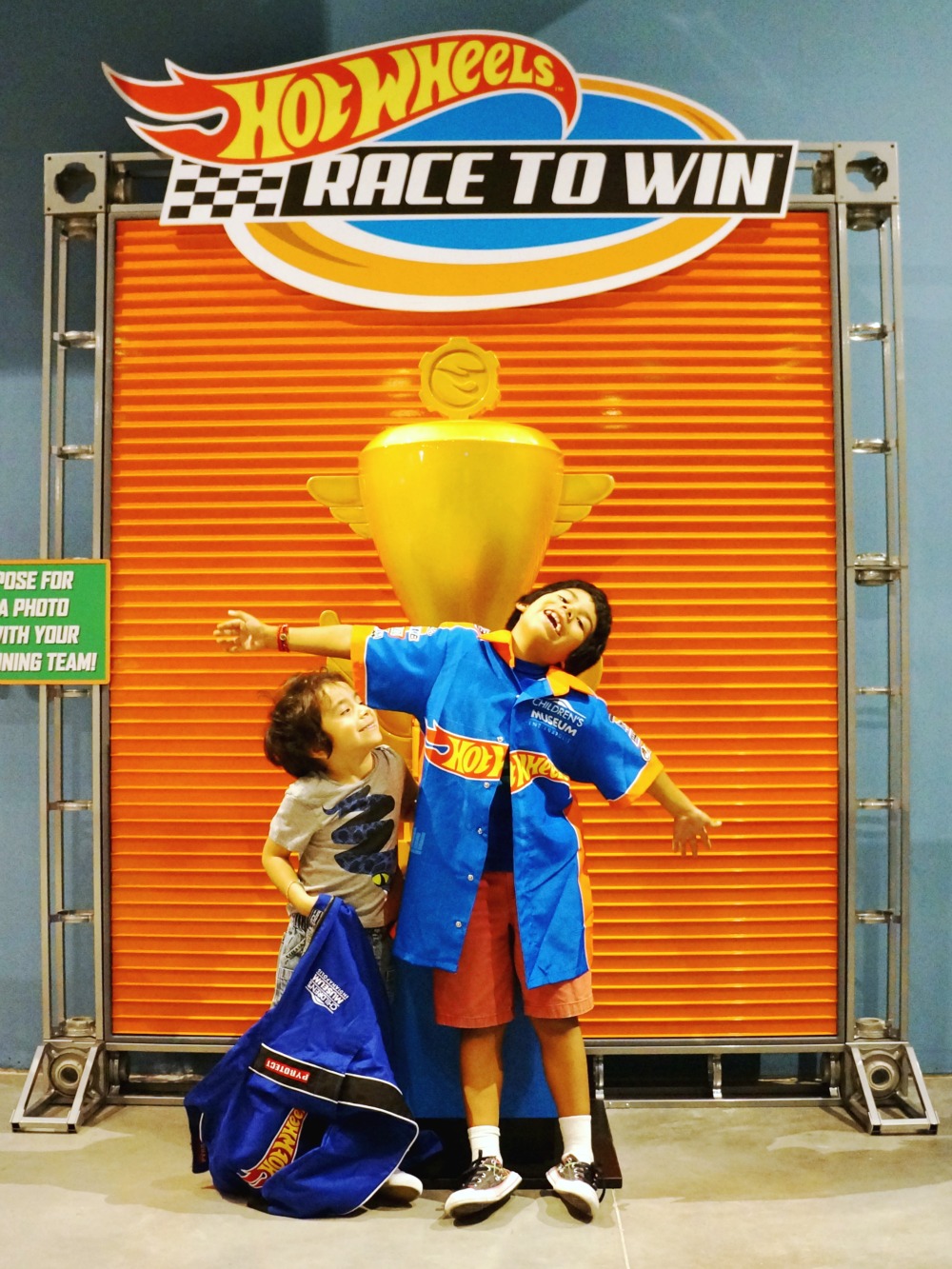 [disclaim]This is a sponsored post in partnership with Discovery Cube as a Discovery Cube Mom. All thoughts and ideas remain my own. [/disclaim]
Originally published on October 20, 2015. Last Updated on May 13, 2023 by Pattie Cordova