I'm in love with Hulu Latino. The convenience of it, the limited commercial interruption and the great content it offers makes it a super deal for only $7.99 a month.
Want to know the flip side? It has me hooked on Correo de Inocentes which means that it's on constantly in the background while I cook, clean and even when I blog. Having it on while I blog has helped me absorb more Spanish organically and I even find myself speaking more Spanish because of it. It also triggered this post (gotta love the help there)!
Correo de Inocentes is the first novela I've watched in about twelve years and the only reason I'm watching it is because it's available via Hulu Plus under the Latino category. The entire novela (all 61 episodes) is on there!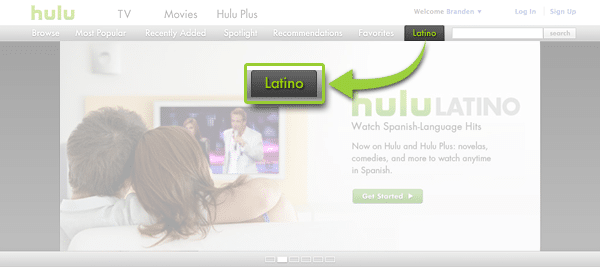 I don't generally watch novelas because they take a real commitment. With no DVR, it means that I have to sit in front of the TV at a certain time, every day… yeah, right. Tell that to my two kids… Knowing that it won't happen any time soon I love that I can have this novela at my fingertips on my iPad, computer or via the Roku. I can have this secret obsession without feeling like I need to plan my life around it.
By the way, have you heard that there are many people who have learned Spanish by watching novelas? I can totally see it happening. I know my Spanish has been improving in the days that I have spent watching Correo de Inocentes (and if you're into drug trafficking, this is the novela for you).
Find out more about Hulu Latino here.
I updated this post to enter into the "My Week with Hulu Latino" contest sponsored by Hulu.
Originally published on January 11, 2012. Last Updated on January 2, 2019 by Pattie Cordova