[disclaim]This is a sponsored post written by me on behalf of Figleaves.[/disclaim]
I'll take any chance to feel extra girly. Makeup, hair done, dresses… and nice lingerie. While it's nice to wear the trashy lingerie every once in a while too, the kind that you can wear every day is even more important. It's the first thing you put on, and what sets the tone of the day. You will typically find me wearing undies with bright colors (because I love the fun stuff!) or something frilly, but every once in a while you'll find me in something racy, like this black number from Figleaves Boudoir, except that I went with the thong option – they're my favorite.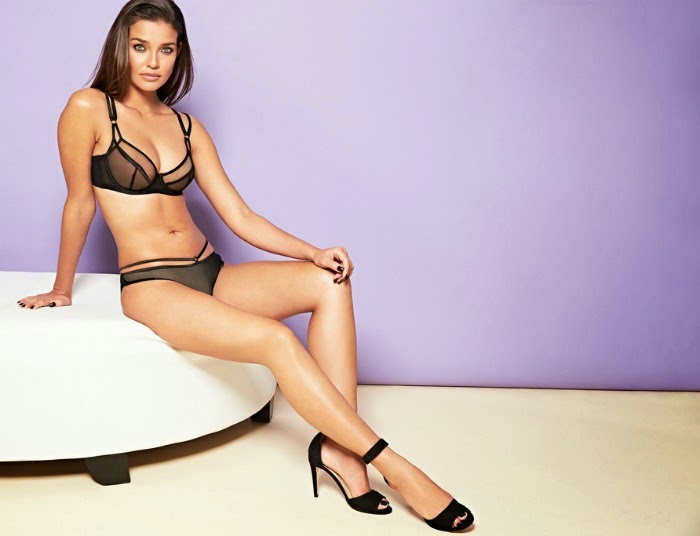 I'm always hesitant when I purchase clothing online, so it takes me forever to finally choose something out. When I shopped online at Figleaves.com, I was able to sort by color, style, size, and more, plus there's an online fitting room and bra size calculator to make it easy to figure out your size from the comfort of your own home. As far as the undies, I used the size chart on their site. According to the chart, I would be a size "small" in bottoms. I went for it, and well… if you have hips around 35″ like me, go for a size 12. I went for a 10 and it was digging into my hips too much. The bra fit to size.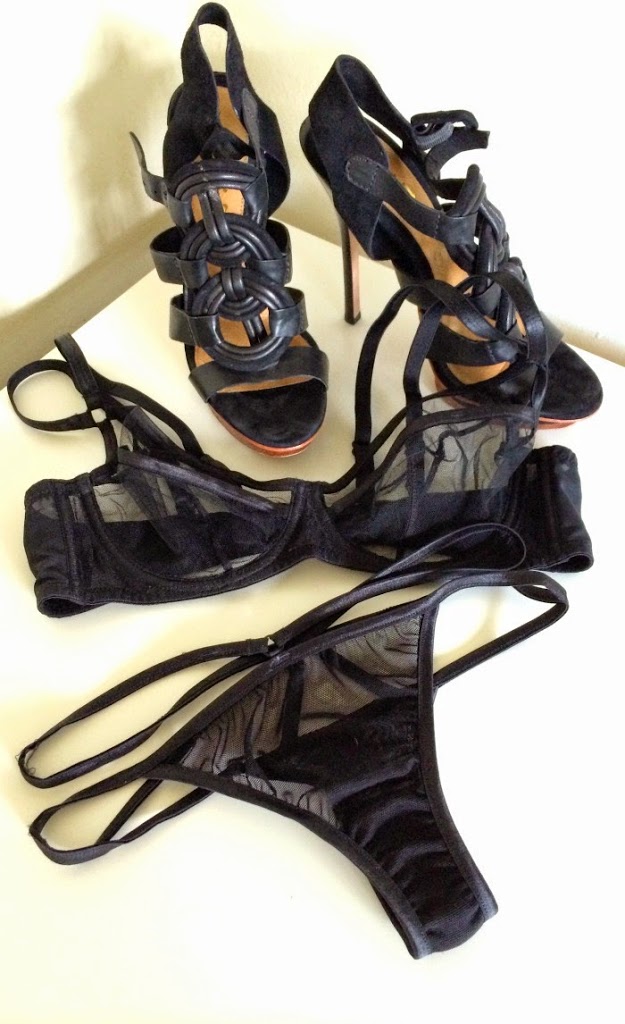 I asked the hubster to help me choose out my set, and thankfully he and I have similar taste. It was s a bit difficult to really settle on just one because Figleaves carries over 200 different brands, including limited edition, gorgeous French lingerie and exclusive designers. It didn't take long for the DHL package to come in, and let me just say, hubster was very happy with our choice. The "Carmen" by Figleaves Boudoir is a simple, racy style with many straps that make it look extra edgy.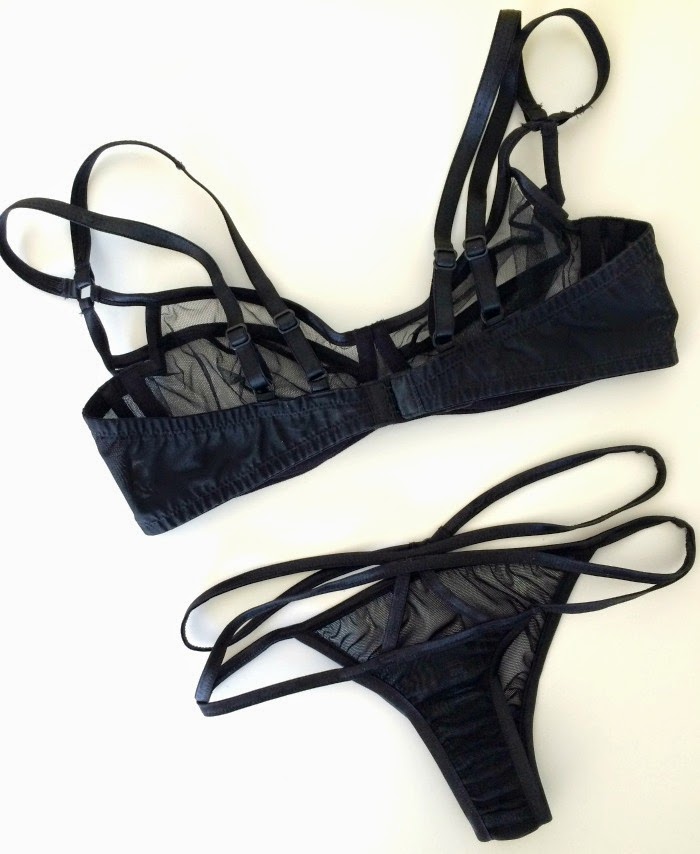 I really like the quality of the fabric in my set. It also gets bonus points for being easy to wear, and because it'll look great under sheer tops. I'm looking forward to visiting Figleaves.com for their sleepwear and swimwear too. I have a few two-piece bathing suits, but I really need a one piece this year. Something comfortable that I can go into the swimming pool or beach in, and not worry about it falling off.
I invite you to do something special for yourself and order a cute lingerie set. Even if you're the only one that enjoys it. Put it on under jeans and a sweater. It'll be your little secret. *wink*
Check out Figleaves.com and tell me which set you're dying for. Next on my list? This super cute trikini.
Originally published on April 2, 2014. Last Updated on January 3, 2018 by Pattie Cordova