As mamá to my two awesome chiclets, I get to introduce them to some of my favorite foods that I grew up having – so long as the foods aren't too complicated to make. I've said it again and again – I'm a horrible cook. So I've mastered a few things that I can whip up in less than 30 minutes, and one of those meals is my creamy tomato soup. It used to be just tomato soup, but the hubster likes it creamy. So it went to being a three ingredient creamy tomato soup!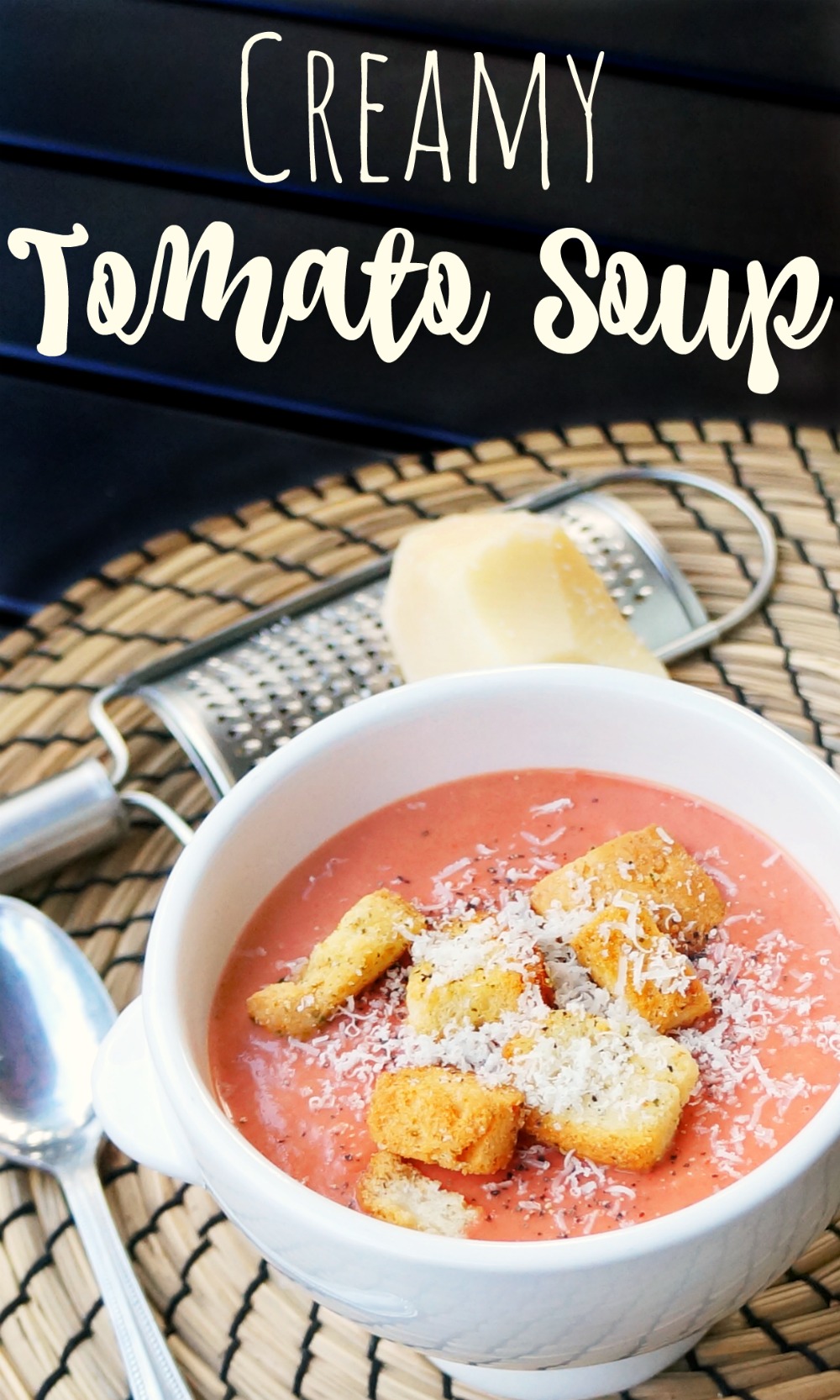 On days when we have my awesome creamy tomato soup, I serve it just the way my mom did for me – with a glass of leche. It's probably something that's not seen as very "normal," but my mom also served milk to us with hot dogs topped with tomato and onion, also with yams, etcetera. I don't know how she did it, but she managed to make weird milk pairings that were actually pretty tasty. Because we didn't have too many sweets growing up (other than pan dulce), our milk pairings weren't limited to dessert.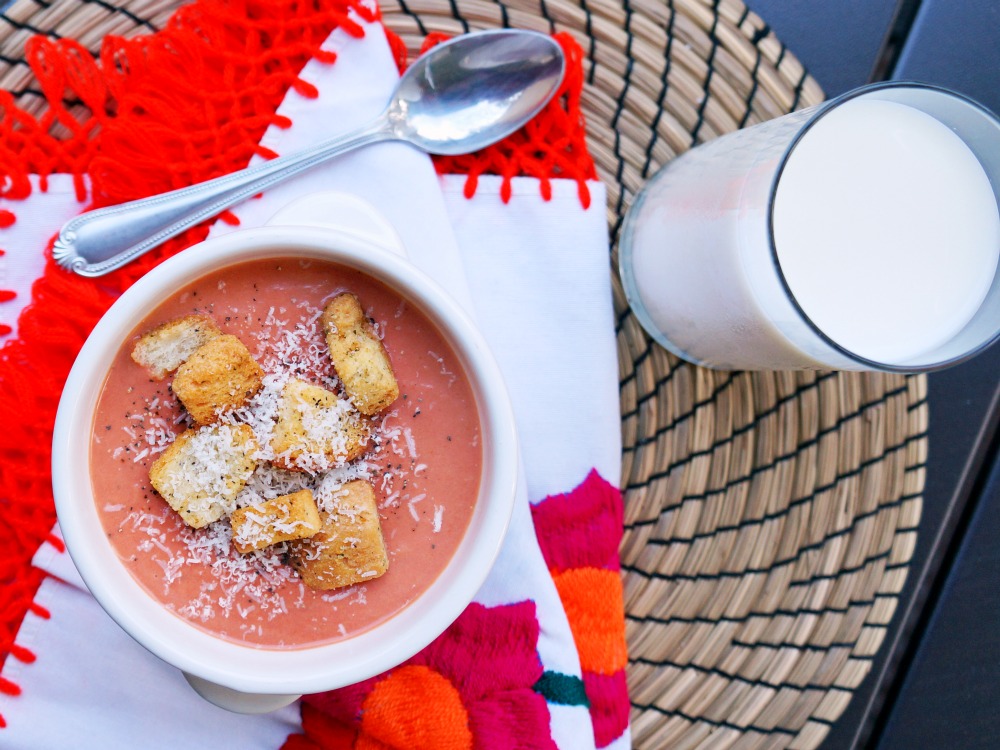 Making my creamy tomato soup is super easy – it takes about 10 minutes to put everything together.
Creamy Tomato Soup
Ingredients
1/4 cup diced onion
2 tsp. olive oil
28 oz. can Crushed Tomatoes with Basil
3/4 cup cream cheese
Salt to taste
Directions
Heat up olive oil in pot and add diced onion. Sauté until lightly brown.
In blender, add sautéed onions, crushed tomatoes, cream cheese and salt. Blend until smooth.
Return to pot and bring to a boil. Simmer for 20 minutes.
Serve hot with croutons and shredded parmesan cheese. Lightly dust with pepper.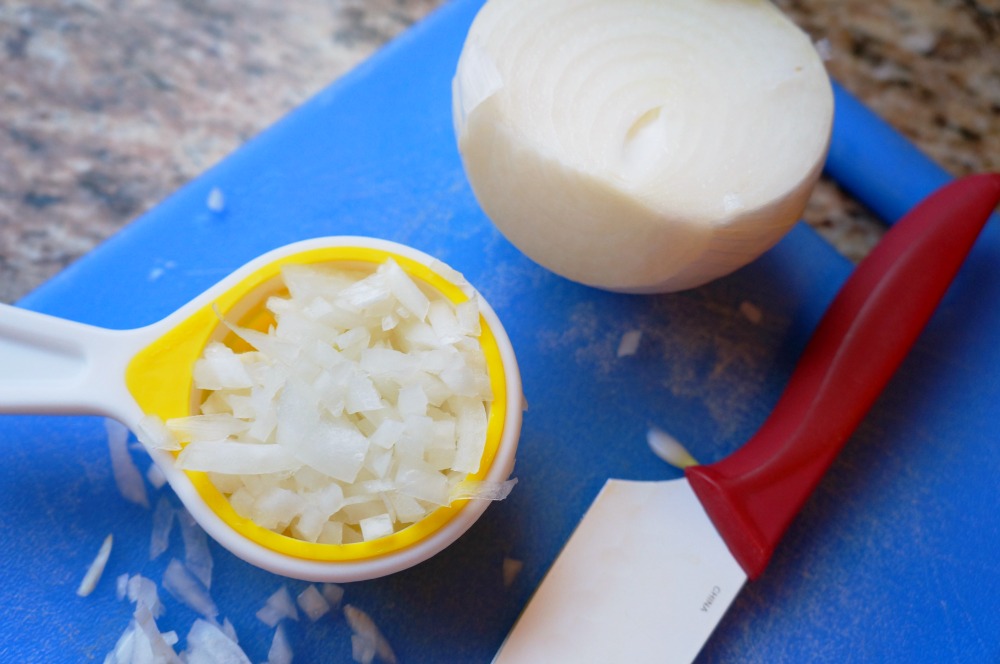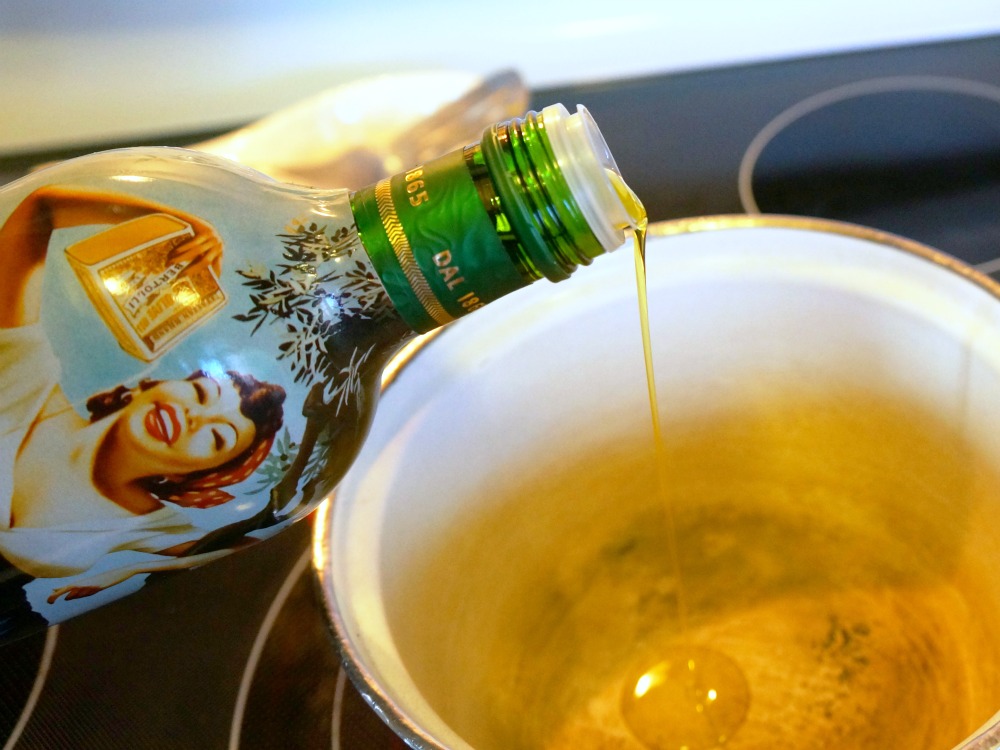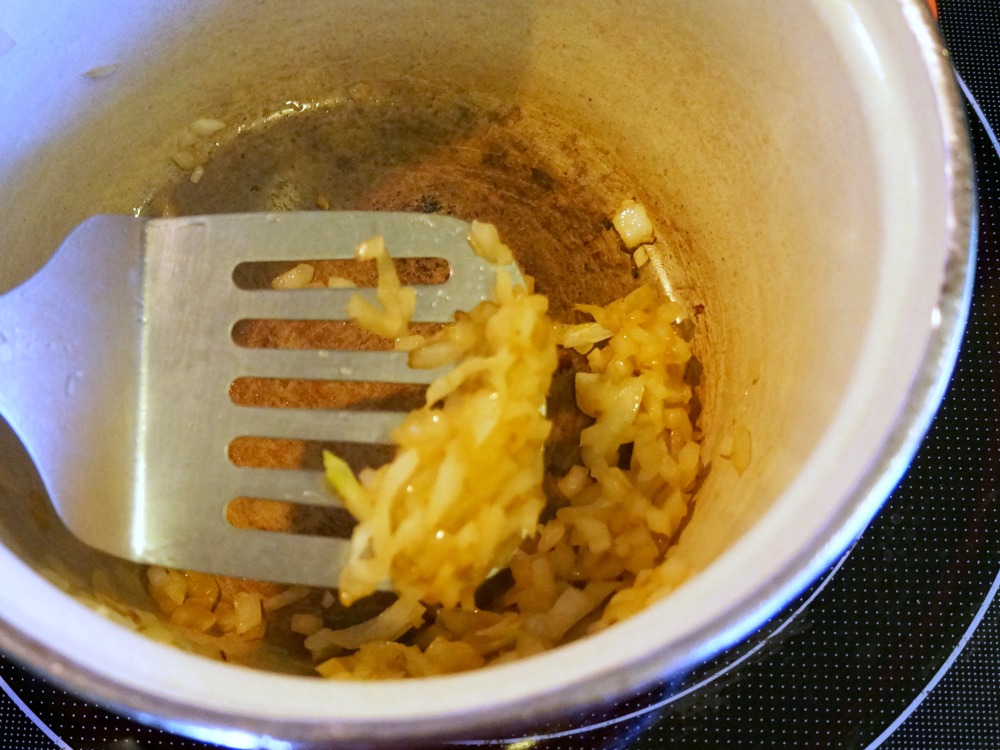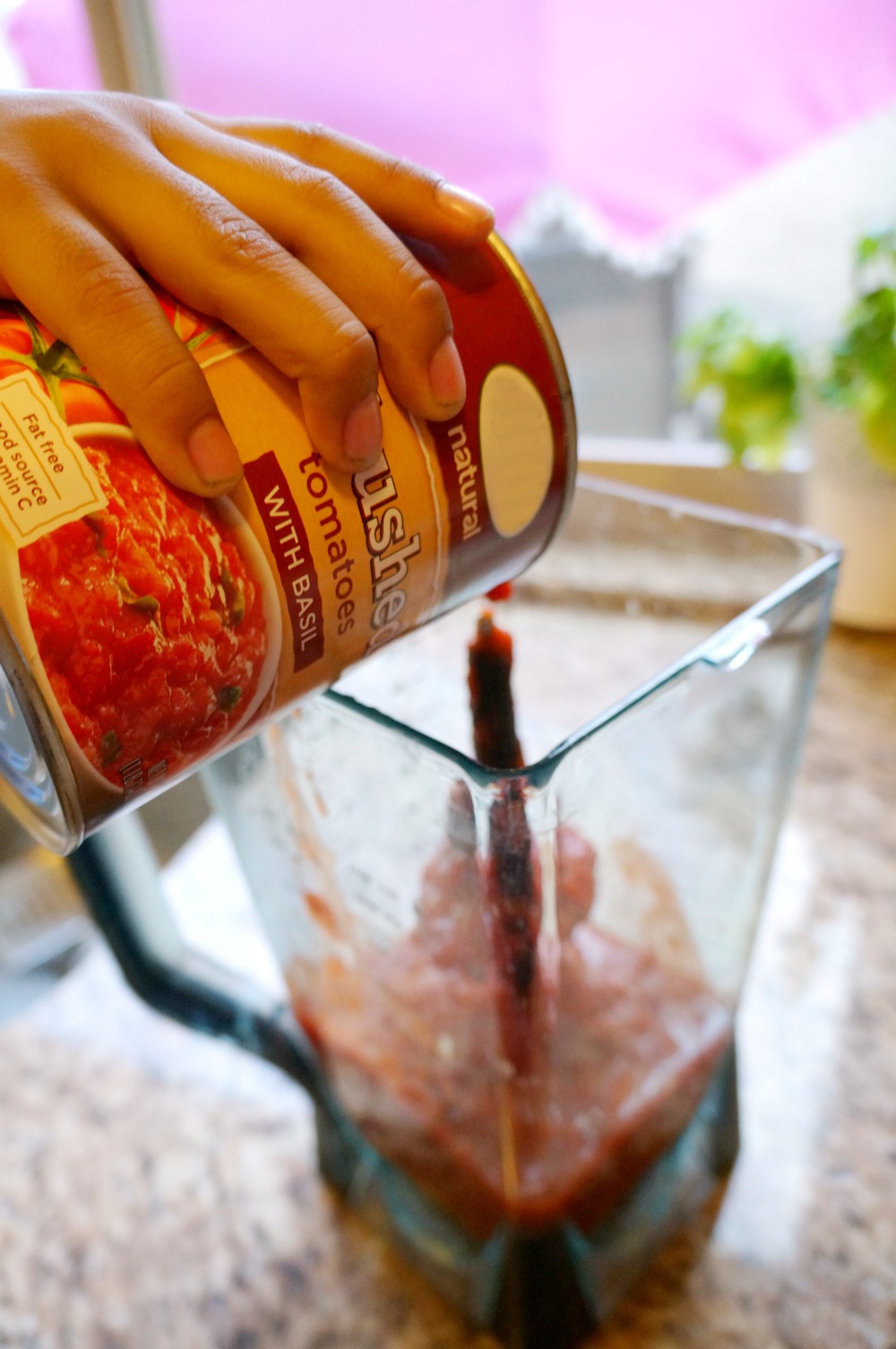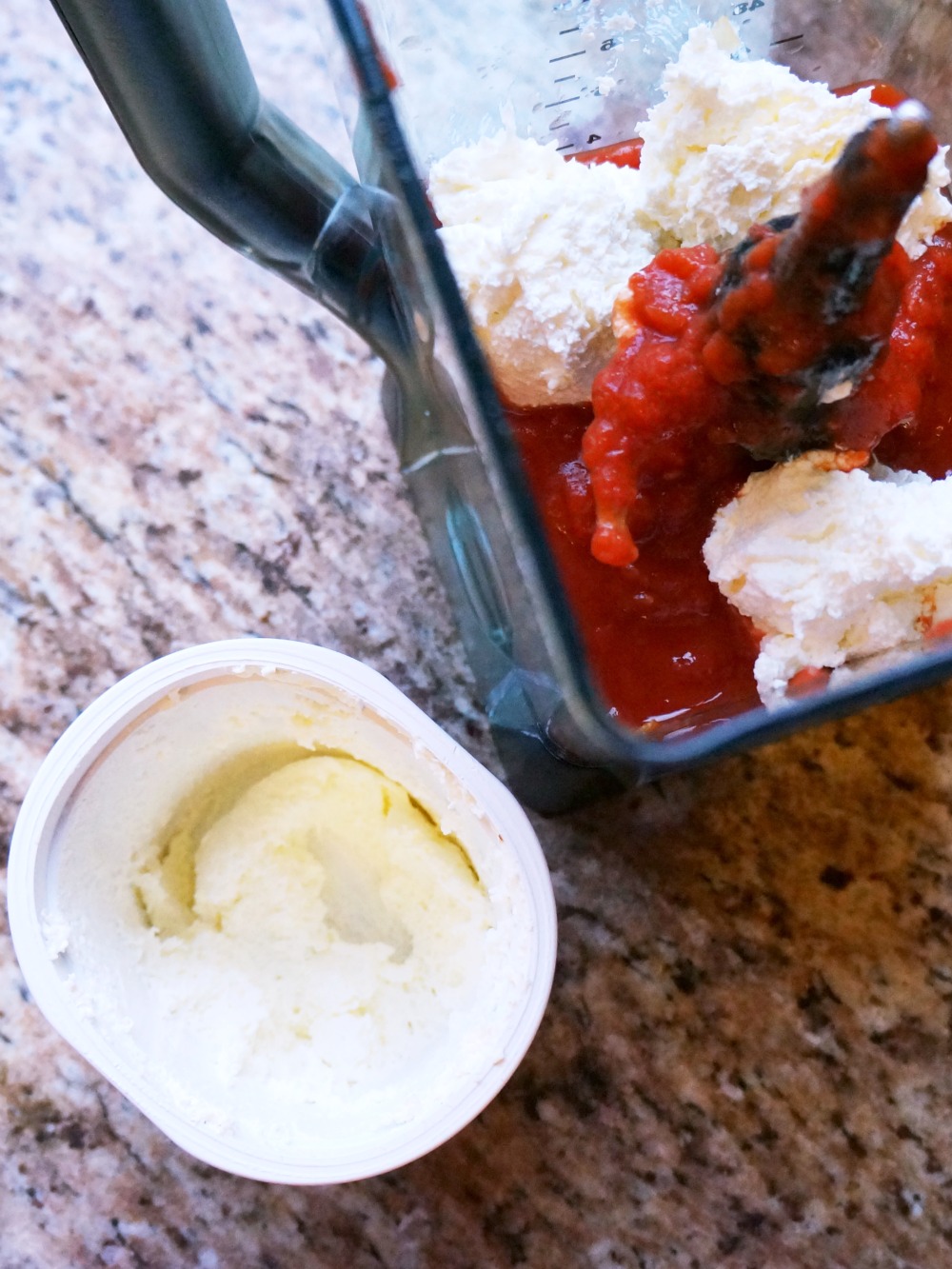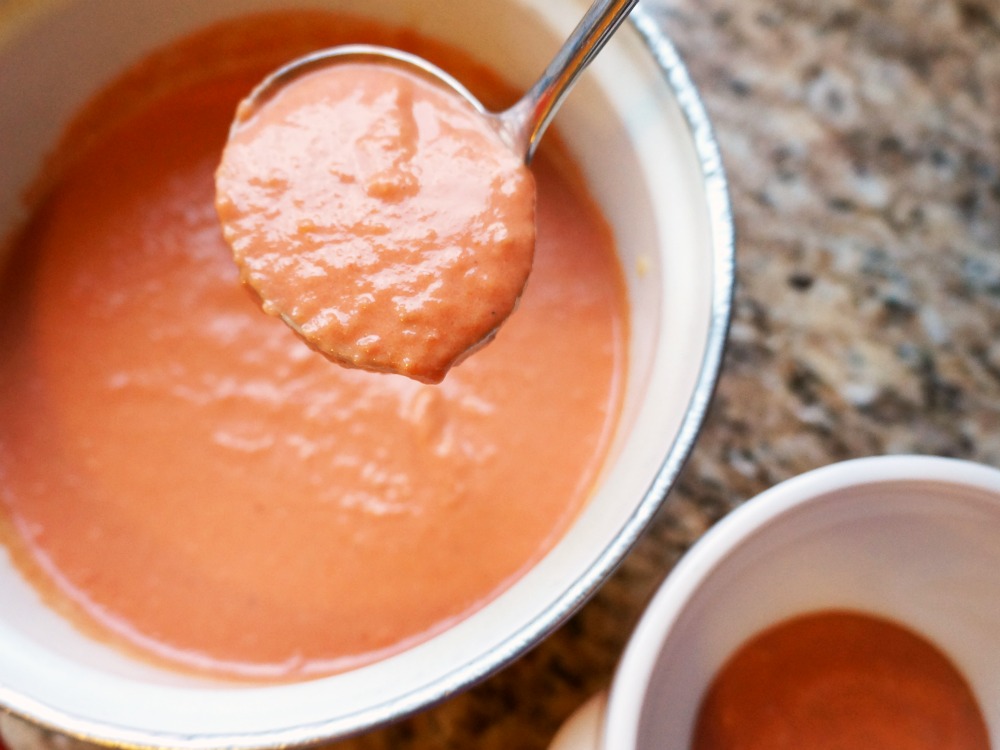 I invite you to give this creamy tomato soup recipe a try, especially as the cold weather comes to your town.
Originally published on October 20, 2015. Last Updated on January 3, 2018 by Pattie Cordova