Pizza is my life line when I just don't want to cook and I need something affordable. Mind you – we eat pizza at least twice a month (I'm a very lazy cook) and we usually end up with pizza from across the street. A local pizzaria with great deals, but sub-par ingredients. Domino's is our second choice because it's located a few blocks away and they have the cool pizza tracker on their website once you order.
So on this particular Sunday I received the opportunity to try out the NEW handmade pan pizza. When we order from Domino's, we usually order the thin crust because I like to pretend I'm in Italy and the thin crust pizza comes pretty close to it.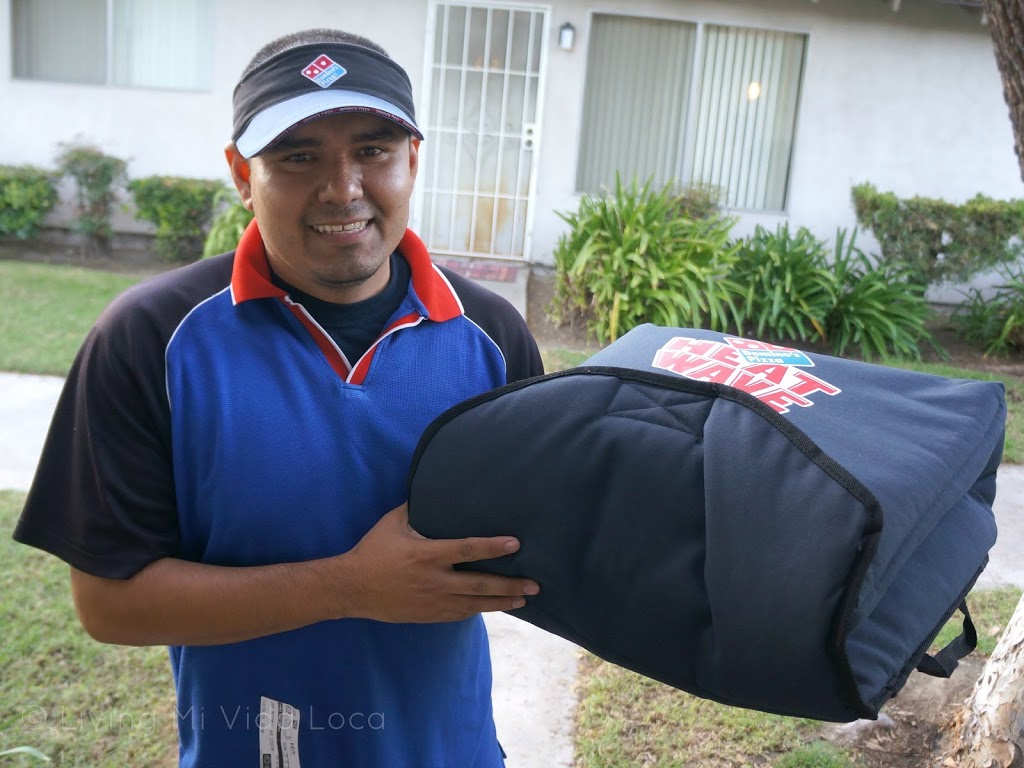 Though I didn't get the chance to track the pizza deliver on the Dominos.com tracker, I did call in to check that it was scheduled for delivery, and sure enough, it showed up 20 minutes later. The pizza was nice and hot thanks to the patented insulating pizza bags.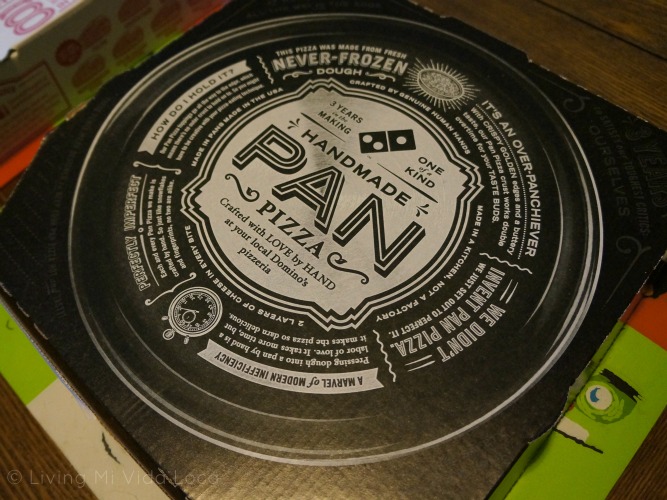 So we start spreading everything out on the table and it is quite obvious that the new handmade pan pizza is the latest and greatest – I mean, look at the box! Sleek.
We set out the rest of the goodies and then dug in.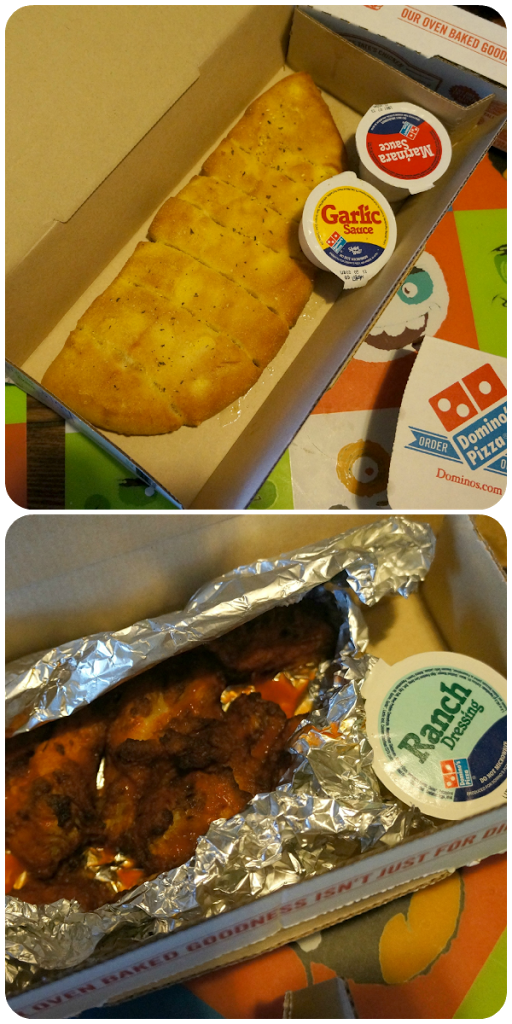 The hubster digs into his Hawaiian pizza (a delicacy in this vegetarian household) while the oldest kid digs into the Pacific Veggie pizza – both on the NEW handmade pan pizza.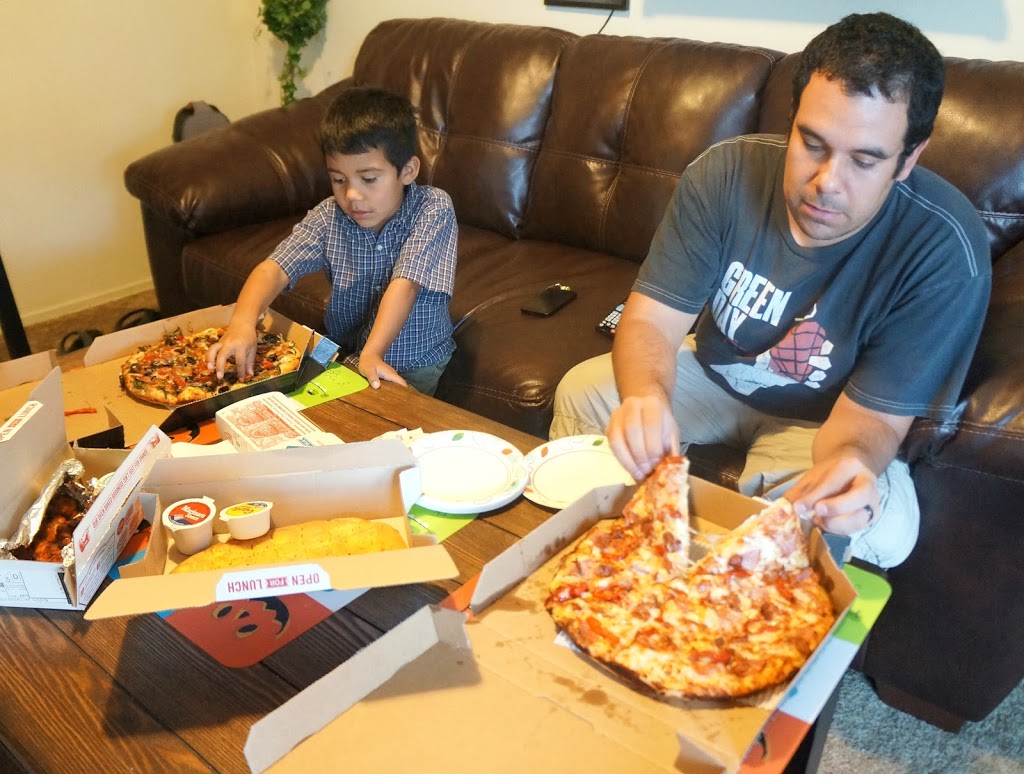 I will always order from Domino's, and now even more so because the new handmade pan pizza makes for an even better pie. The toppings remain to be of top quality, and the pizza dough complements it perfectly. It's doughy, has no real edges and it tastes like it was literally hand-tossed a half hour ago.
Now, I don't know how you eat your pizza, but I prefer to have it in two sections – first the toppings, then the crust. I like the ingredients to stand on their own and not have the dough masked by a pound of great tasting cheese (in this case – two layers of cheese). So that's how I can honestly tell you that the crust tastes delicious. I literally sat there and ate about three slices of just pizza crust and every time I bit into the buttery-tasting crust I smiled because it tasted like a quality pizza pie.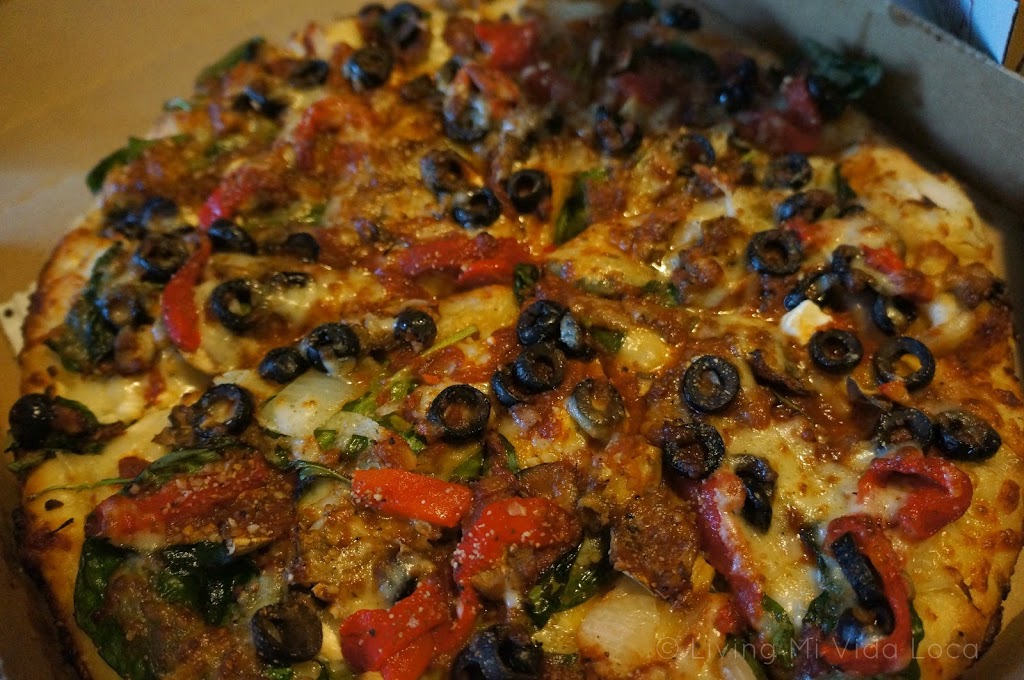 We finished our meal with two succulent chocolate lava cakes. If you like chocolate, you'll like these.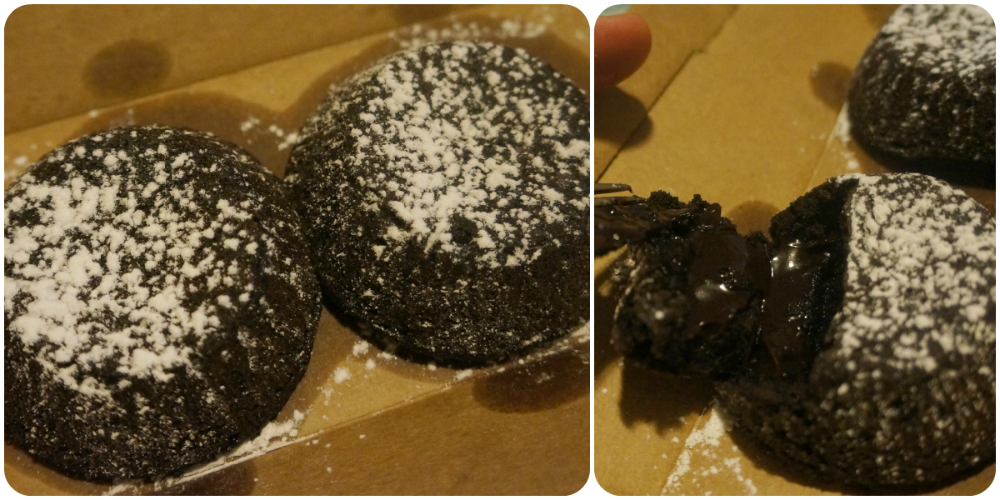 The whole family enjoyed the new Domino's handmade pan pizza and we can't wait until next weekend when I'm sure I'll be too lazy to cook (again).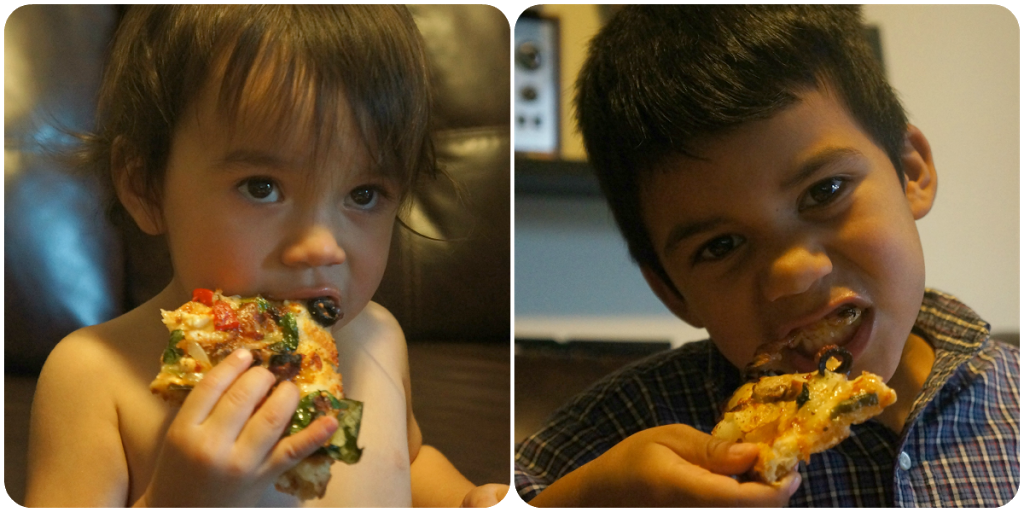 Domino's Deal
The handmade pan pizza campaign is offering medium two-topping Handmade Pan Pizzas for $7.99 each, giving fans and consumers a value-inspired way to try it and see how it stacks up versus the pan pizza competition.
Connect with Domino's
Order – www.dominos.com
Mobile – http://mobile.dominos.com
Info – www.dominosbiz.com
Twitter – @dominos
Facebook – http://www.facebook.com/Dominos
p.s. I didn't personally try the meat pizza (for obvious reasons), but the hubster loved it that day, and the following day when he reheated it for lunch. He also had the spicy wings and said that they were not overly spicy nor did they taste like they were just doused in sauce like others he has tasted before. The garlic bread is a usual for us, but I never use the sauces that it comes with because I think it's oily enough as it is. Sometimes I even put the bread between two napkins and squeeze out some excess oil. Anyhow, this batch was pretty good. Not too much garlic seasoning.
Originally published on November 12, 2012. Last Updated on May 21, 2019 by Pattie Cordova