Discovery Science Center Presents "Race Around the Globe" Adventure Weekends
Do you have what it takes to be an archaeologist? If so, grab your Adventure Passport and join other young explorers as you "Race Around the Globe" on four special expeditions at Discovery Science Center in Santa Ana, CA.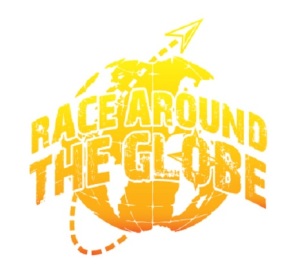 Get an exclusive Adventure Passport on the days below and complete a new expedition each weekend. The more expeditions you complete, the more prizes you earn!


Expedition #1: February 2-3, 2013
Whip It!

– Every junior archaeologist needs a whip; you never know when you will need to fight off a railway car full of lions! Make your very own whip out of duct tape to take home with you.
Think like an Egyptian

– Egyptians solved mathematical puzzles and figured out how to build pyramids. Can you think like an Egyptian and solve brainteaser puzzles?
Target Practice

– Practice your aim by hitting a target using air cannons.
Expedition #2: February 23-24, 2013
Streets of Cairo

– Overcome your fear as you meet and greet slithering snakes and their friends. Even take your photo with them!
Snake Charming

– Do snakes blink? Why do they shed their skin? Learn about the anatomy of snakes with this make and take snake activity.
Good Eats

– Archaeologists travel the globe and often find themselves eating anything from frog legs to pig ears and even monkey brains. Do you eat with your eyes or your mouth?
Expedition #3: March 9-10, 2013
Map Reading

– Do you know how to read a map or use a compass to find your way? Learn how with this interactive station.
Navigational Tools

– Test your map reading and compass skills and navigate from point A to point B.
The Runway

– If you had to make a quick getaway, could you take off in and land a plane? Learn how in this make-and-take station.
Expedition #4: March 23-24, 2013
Rituals and Musical Instruments

– What are rituals and how are musical instruments used in rituals around the world? Make your own musical instrument and perform in a band.
Archaeology and Artifacts

– Meet an archaeologist and explore their world and even get the chance to participate in artifact recovery.
Secrets of the Mayans

– Can you read an ancient language? Decode symbols from the past in this discovery station.
(*Activities are subject to change.)

Prizes Include:
Two Expeditions – Get an adventure pencil
Three Expeditions – Get a souvenir patch
All Four Expeditions – Enter to win a family membership
Ticket Information
"Race Around the Globe" activities are included with general admission. Indiana Jones and the Adventure of Archaeology: The Exhibit is a separate charge on top of general admission. More information can be found at www.discoverycube.org.
Discovery Science Center
Originally published on January 31, 2013. Last Updated on September 12, 2014 by Pattie Cordova