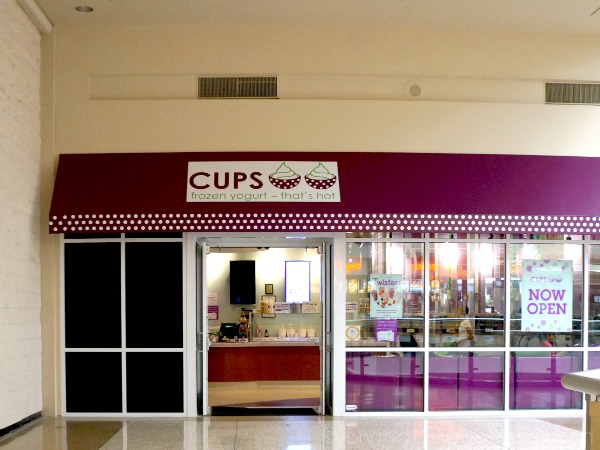 Last time I checked in with you about CUPS Frozen Yogurt, I had mentioned that they had their huge CUPS grand opening event. Well, I'm happy to say that it looks like they're upping the ante for you to pay them a visit because they have just launched a variety of breakfast fro-yo flavors and toppings! Now you can have breakfast all day long through the end of September (at participating CUPS locations).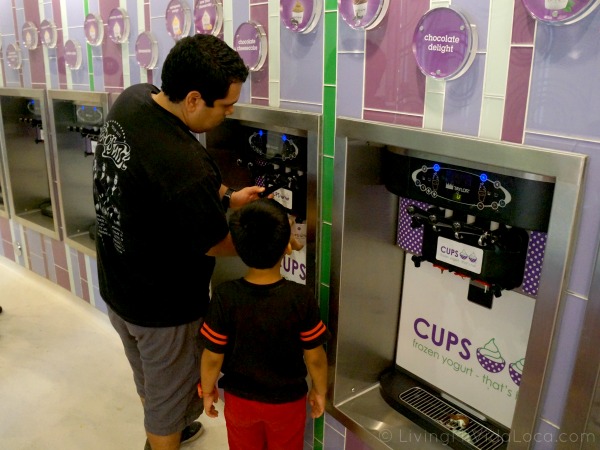 You start off with the base of fro-yo. For your breakfast mix, you can choose from Cinnamon Roll, French Toast, Barista Blend Coffee and Dulce de Leche. Then you take over your cup and add any (or all) of these breakfast-type toppings:
* WaffleWaffle (chocolate chip flavor)
* Coco Pebbles Cereal
* Cinnamon Toast Crunch Cereal
* Fruity Pebbles
* Blueberry Muffin Tops Cereal
* Chocolate covered espresso beans
* Cinnamon Sugar
* Maple syrup
* Waffle cones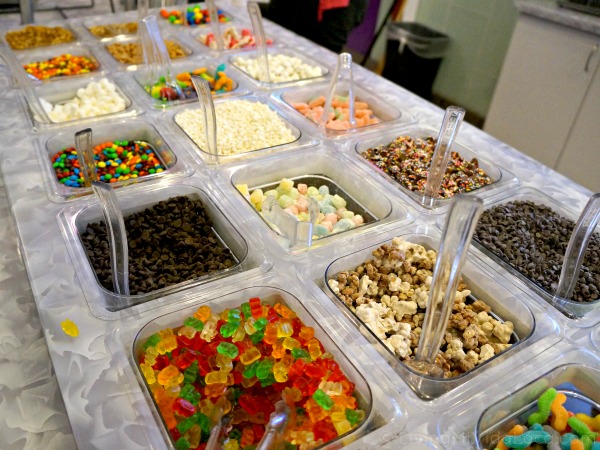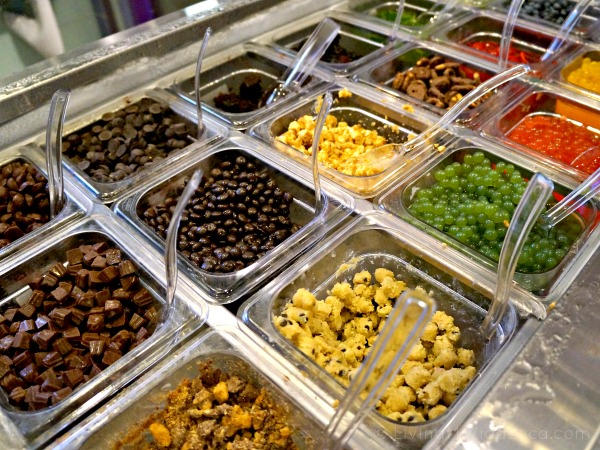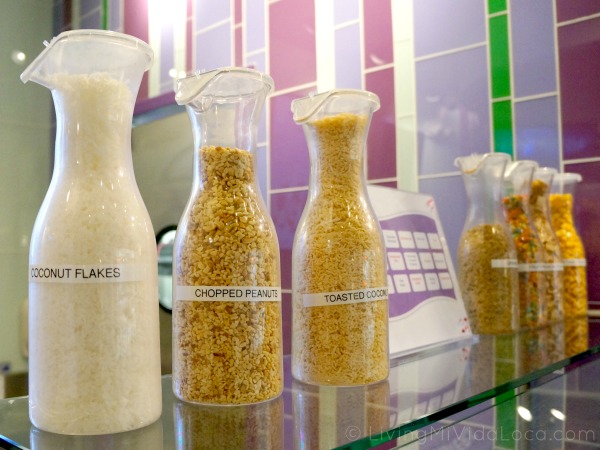 Once you're done topping it off, you simply weight it, sit back on their comfy purple seats and enjoy. The kids and I really like treating ourselves to a fro-yo snack at CUPS because of its totally trendy style, they offer delicious frozen yogurt and FREE samples! If you're not local to Westminster Mall, they also have other locations and are rapidly expanding. See their other locations here: http://cupsfrozenyogurt.com/#locations.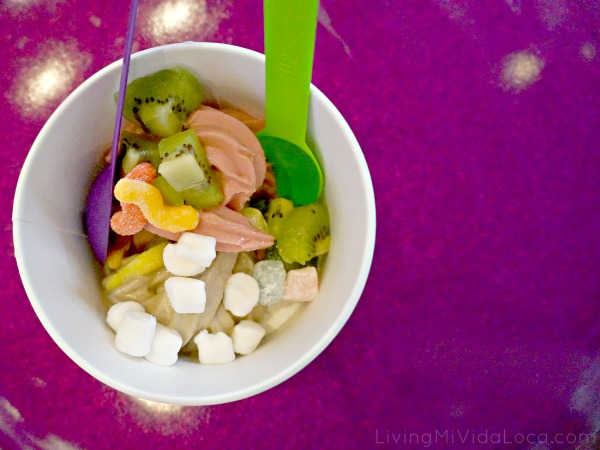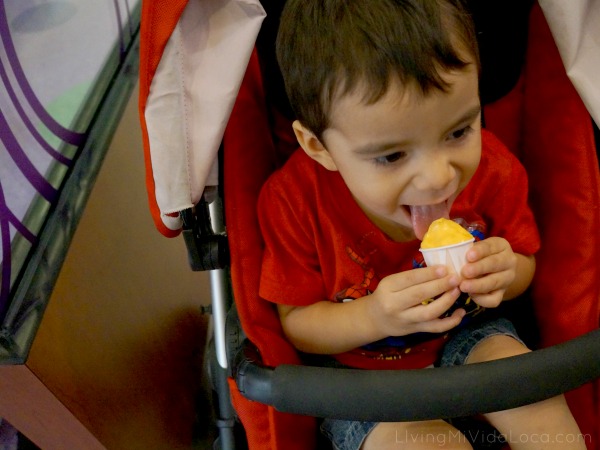 Find CUPS Frozen Yogurt at Westminster Mall – Upper level of mall near Sears.
Originally published on September 11, 2013. Last Updated on September 15, 2014 by Pattie Cordova