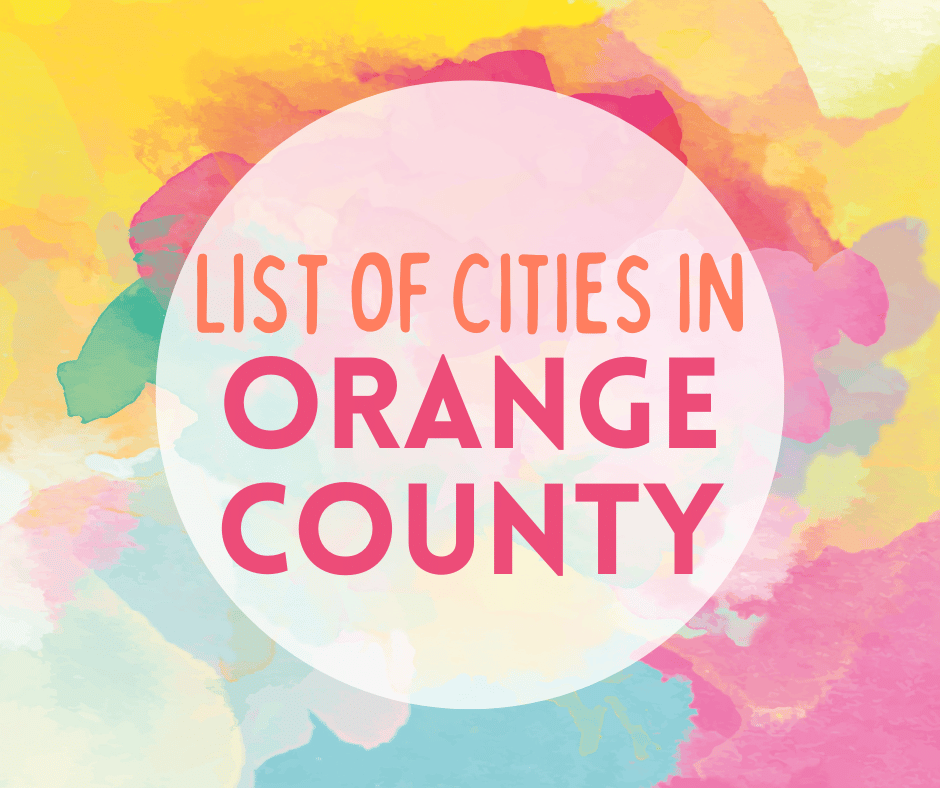 Cities in Orange County, California
Orange County is home to about 3 million residents in the 34 cities in Orange County, California. We love Orange County because of its beautiful weather, the many amenities (like OC parks and OC beaches), and its many options for entertainment, culture and shopping.
Orange County is also home to amazing concert and performing arts venues, and museums (many which are free to the public)
And while Orange County does have its share of popular cities (ahem… Anaheim), there's also so much more to Orange County than just its popular theme parks.
We're sharing the list of cities in Orange County and encourage you to find a new favorite city! We're partial to Orange, but let us know which one is your favorite city in OC, California.
List of cities in Orange County, California (in alphabetical order)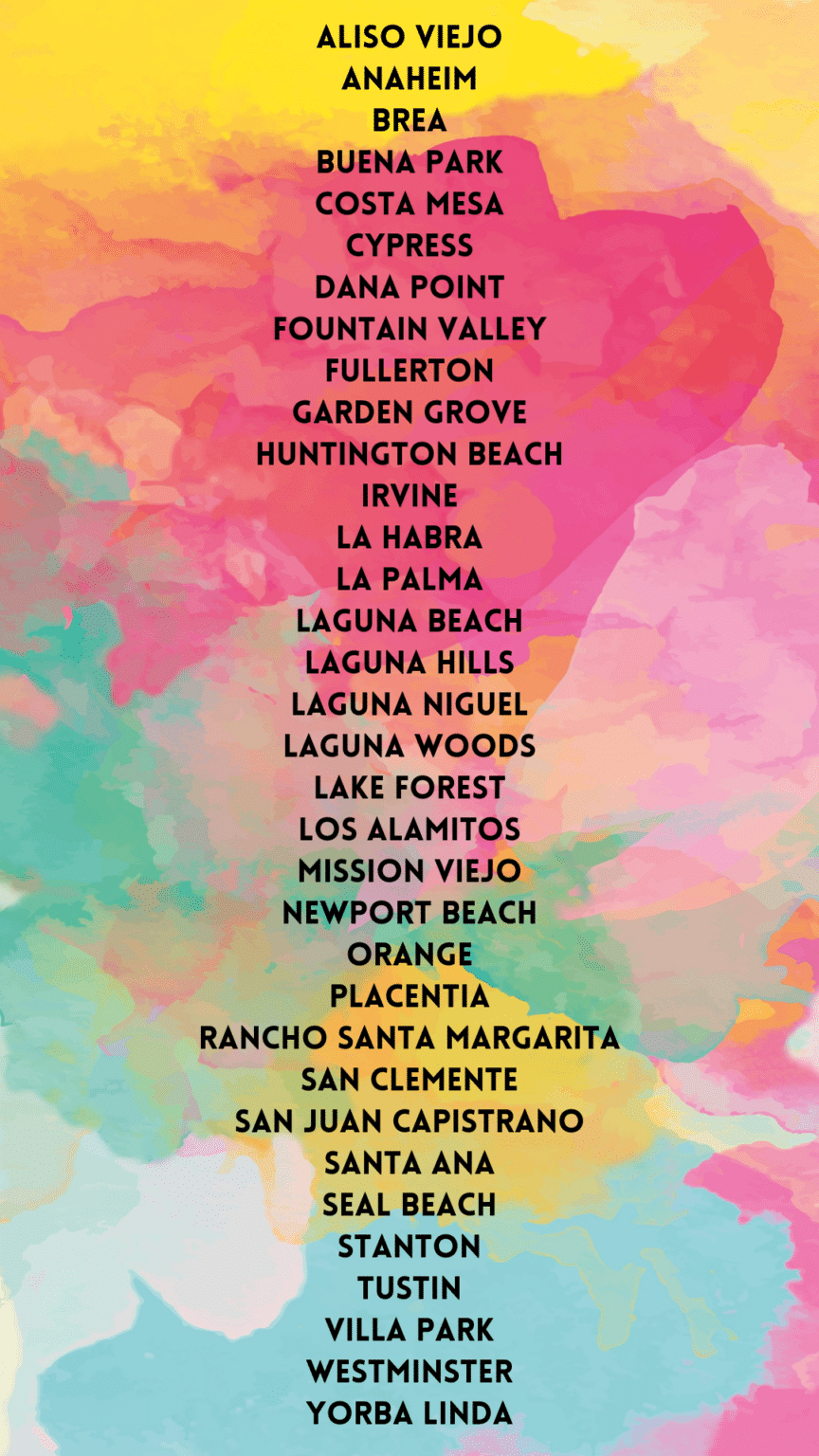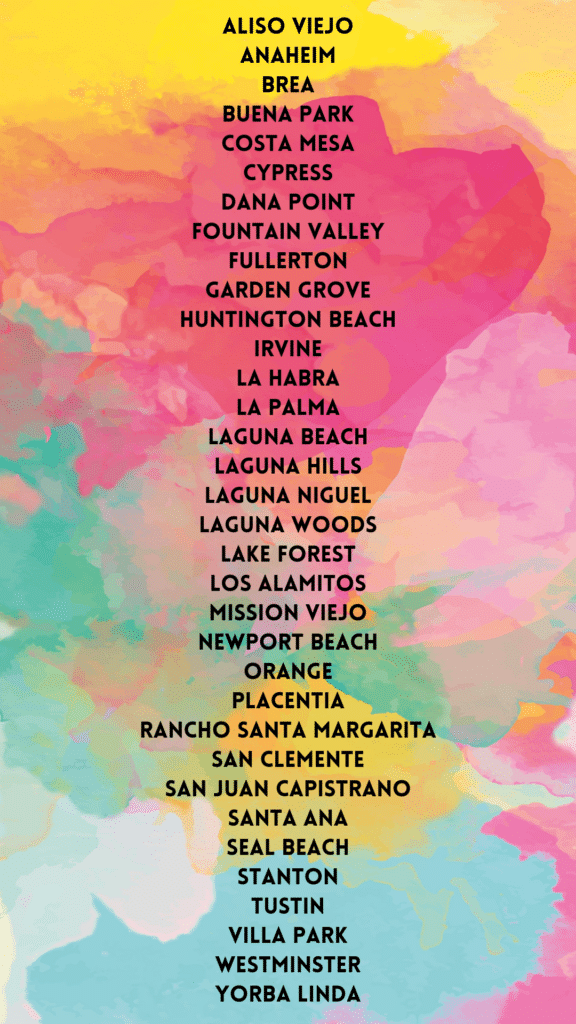 Map of Orange County
You can see by the Orange County map below that Orange County is a very large part of Southern California.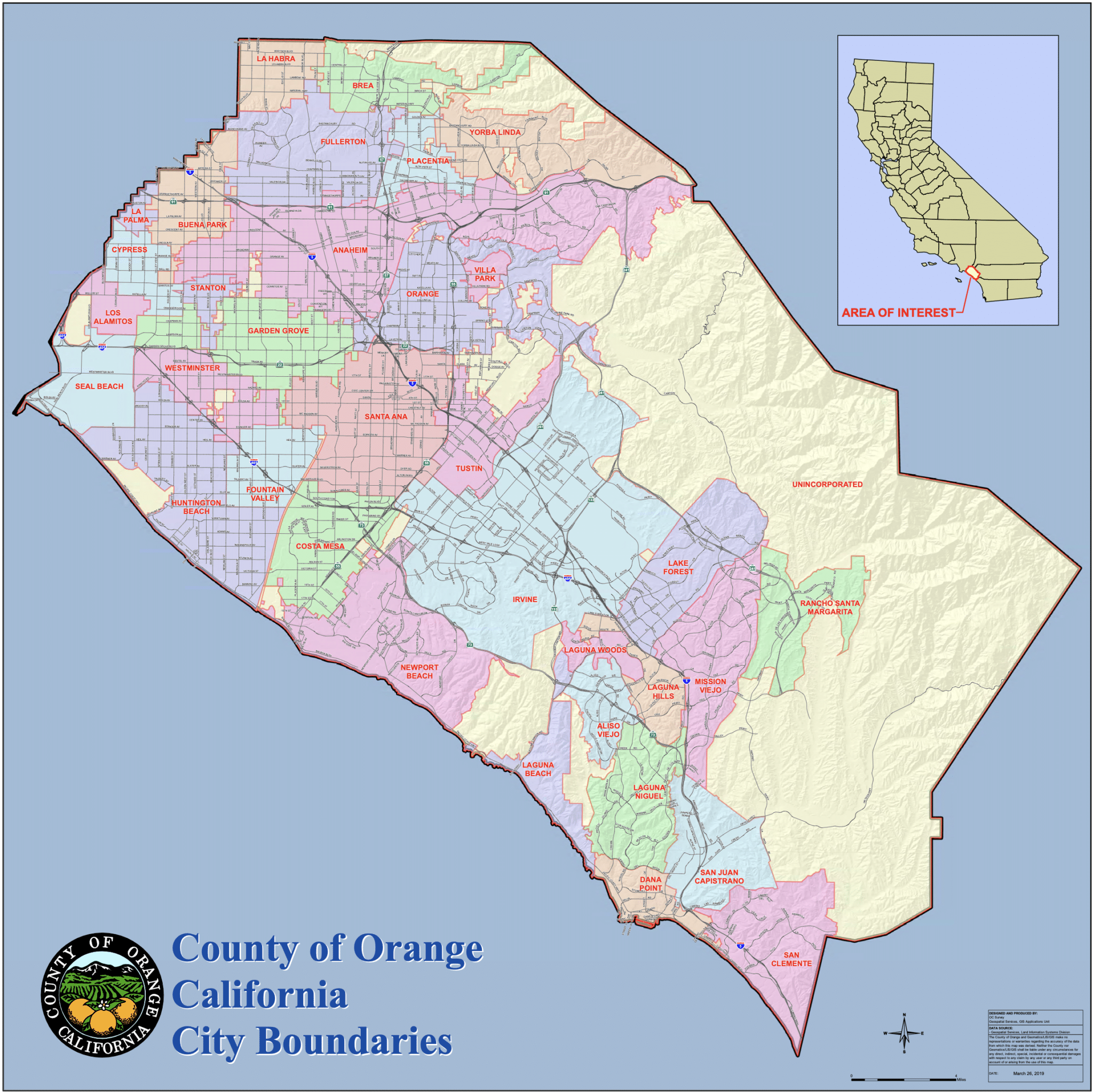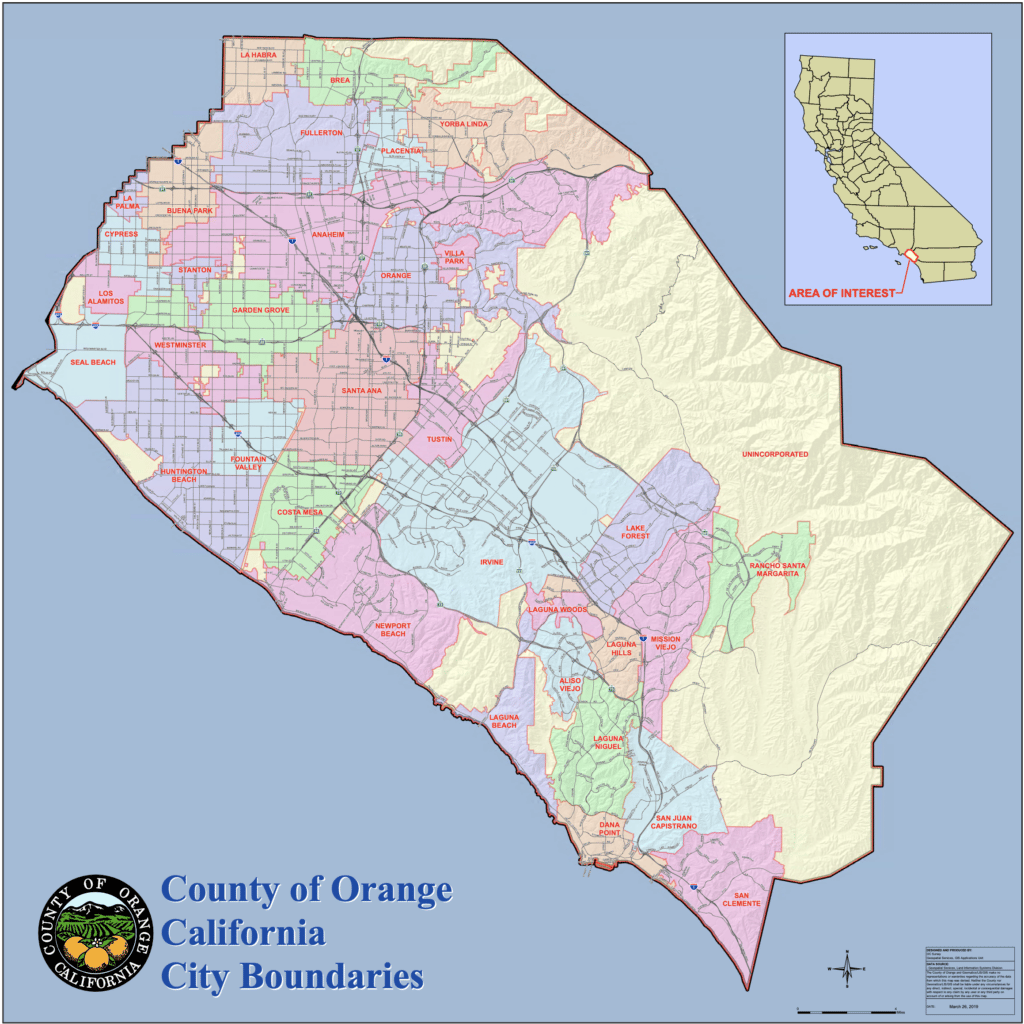 10 Safest Cities in California
Danville
Rancho Santa Margarita (Orange County)
Moorpark
Aliso Viejo (Orange County)
Poway
Yorba Linda (Orange County)
Rancho Palos Verdes
Laguna Niguel (Orange County)
Mission Viejo (Orange County)
Thousand Oaks
Cities in Orange County that allow fireworks
Orange County loves to celebrate the fourth of July – and some cities even allow fireworks! The cities in Orange County that allow safe and Sane fireworks (and where fireworks are only legal) are in the cities of Anaheim, Buena Park, Costa Mesa, Fullerton, Garden Grove, Huntington Beach, Santa Ana, Stanton, Villa Park, and Westminster.
Originally published on February 4, 2023. Last Updated on February 4, 2023 by Pattie Cordova