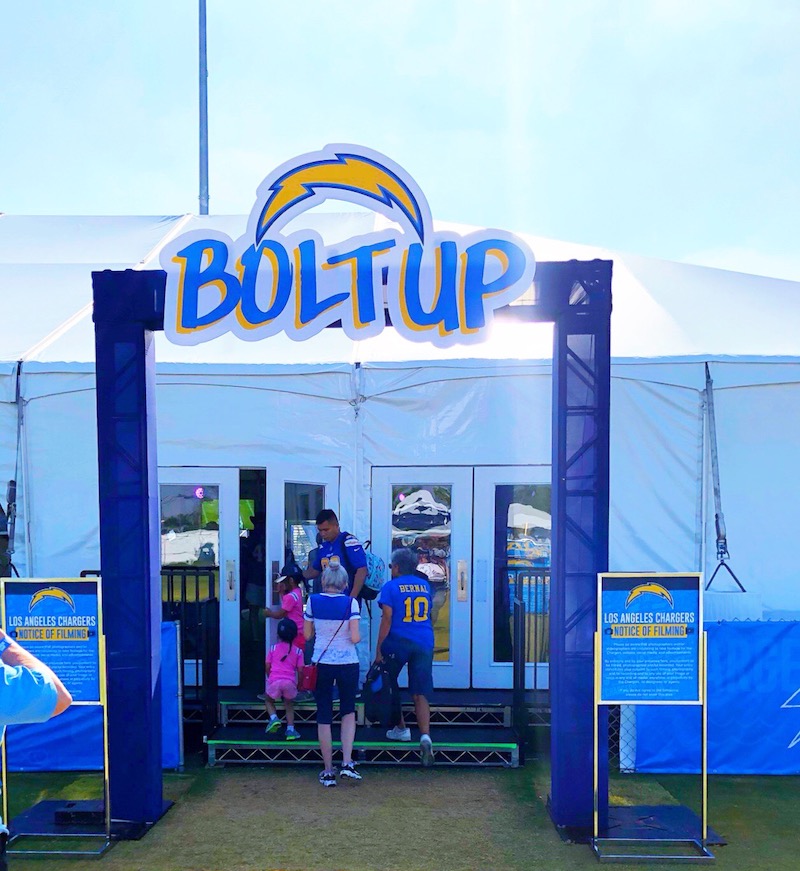 Travel
Five things you need to know before visiting the Chargers training camp in Costa Mesa
I had the opportunity to attend a FREE Chargers practice this year. The practices are free to the public and you can get free Chargers training camp tickets online through the Chargers website. If you're planning on visiting their camp this year, take a look at our tips for visiting the Chargers training camp before you go.
Even though the team plays their regular season games in Carson, CA (Los Angeles county), the team holds training camp at Jack Hammett Sports Complex in Costa Mesa before the regular season begins.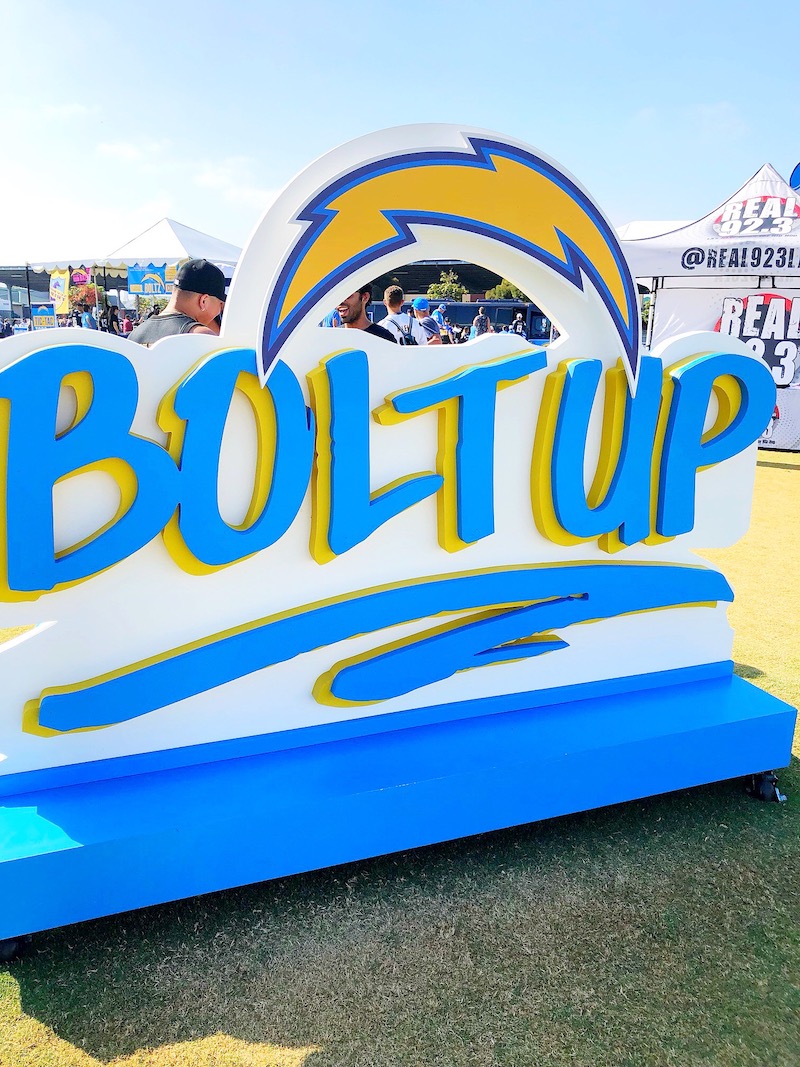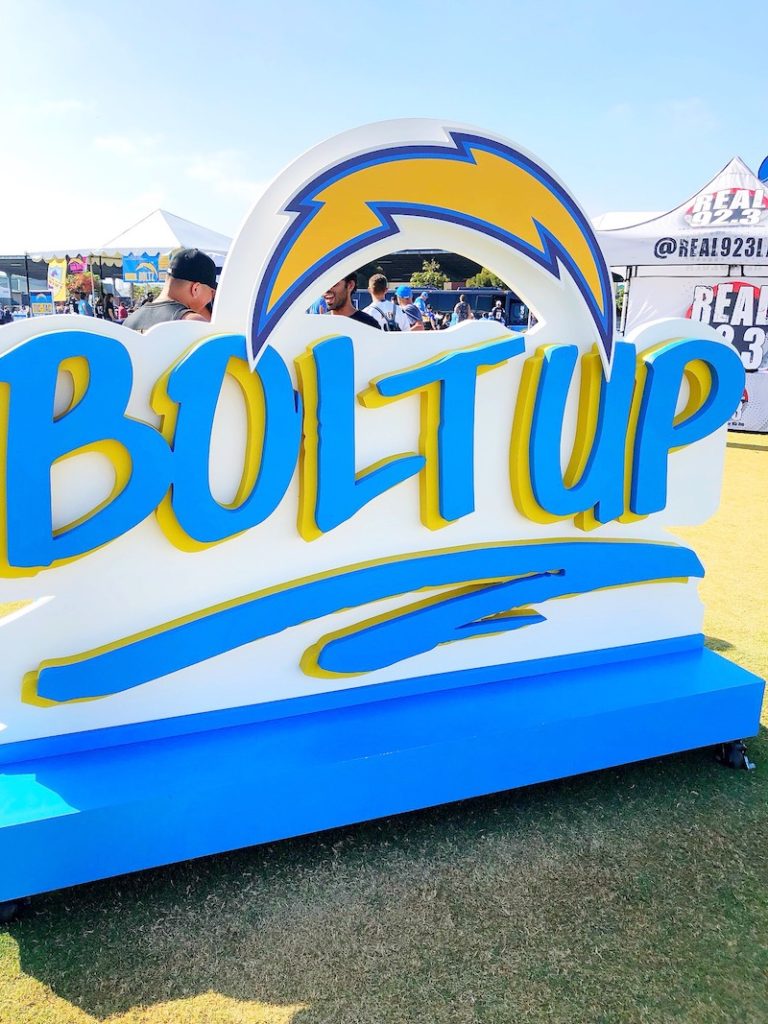 You can still attend the last two practices which take place on August 15 and 16. It's so much fun to attend with your partner, best friend or as a family outing with the kiddos.
What you need to know before visiting the Chargers training camp
Get your tickets in advance
You ARE able to get tickets in person but we recommend you do it in advance to save time and trouble. Also, some of the practices are against other very popular teams such as the Saints and those may not have extra seats. All you do is get the FREE tickets online and show them on your phone when you arrive so they can scan them. You just download the Chargers app and show them the barcodes. It's super easy and you will get an email before the practice with detailed instructions on how to do it.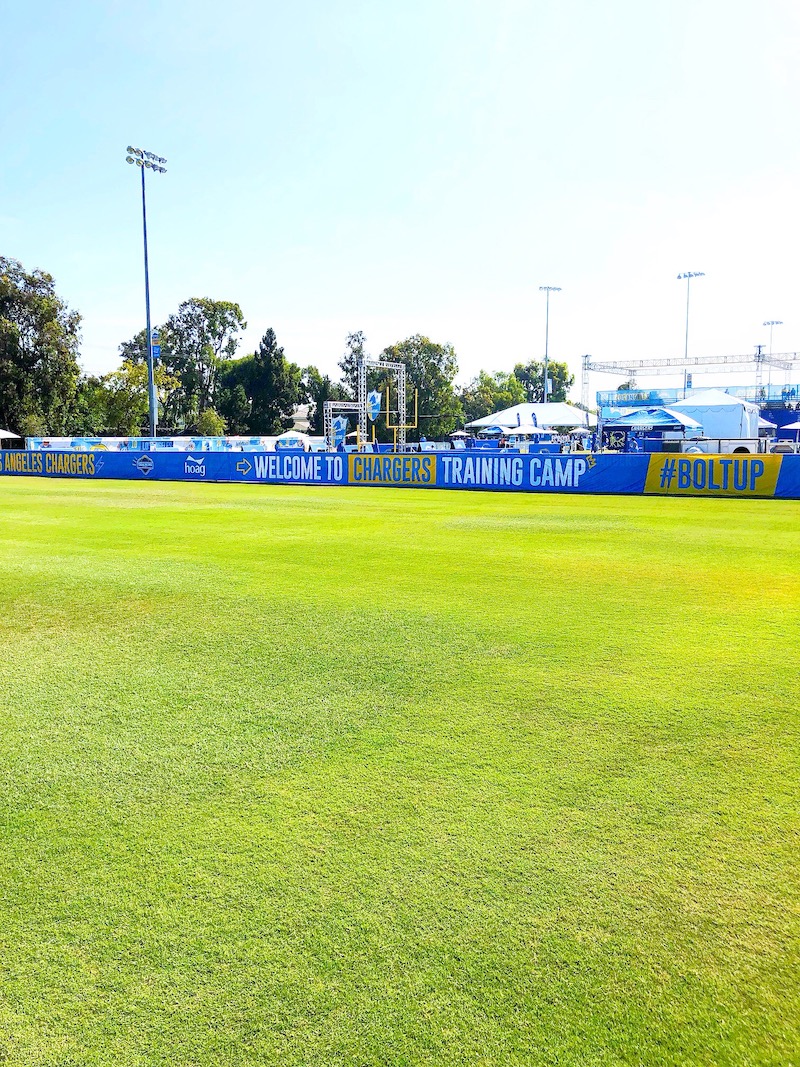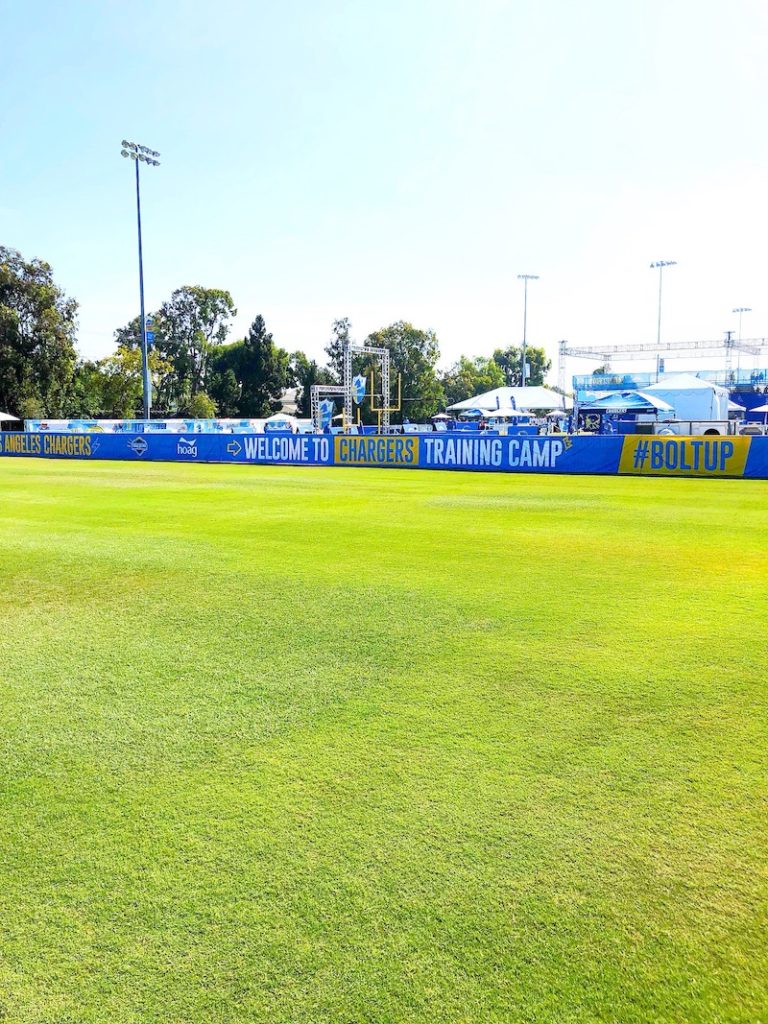 Where to park
Parking at Jack Hammett Sports Complex in Costa Mesa is a little tricky. The official parking is about a block away from the actual practice. It costs $10 and is located on the Orange County fairgrounds. You will need to walk about half a mile.
Guests also have the option to park closer to the venue which costs about $20, but was literally next door to the practice. It was worth it especially because the day we went was very hot. Also, for people that are disabled, there is ADA parking as well right in front of the practice. Follow the signs.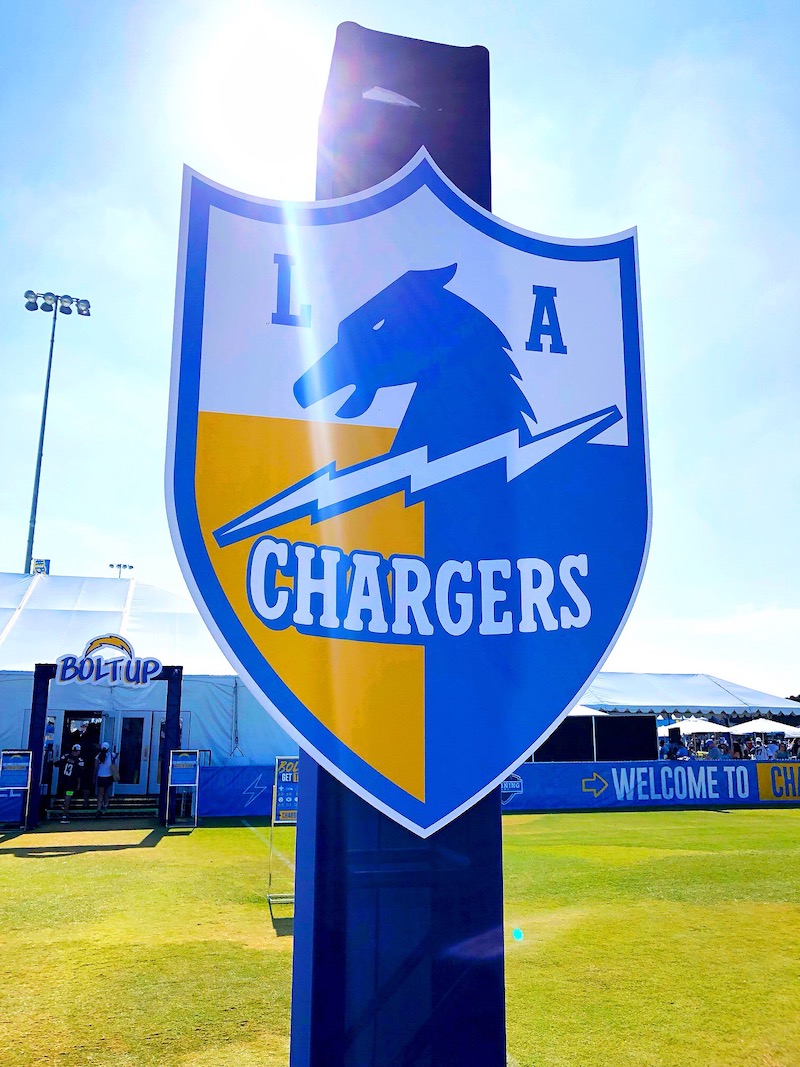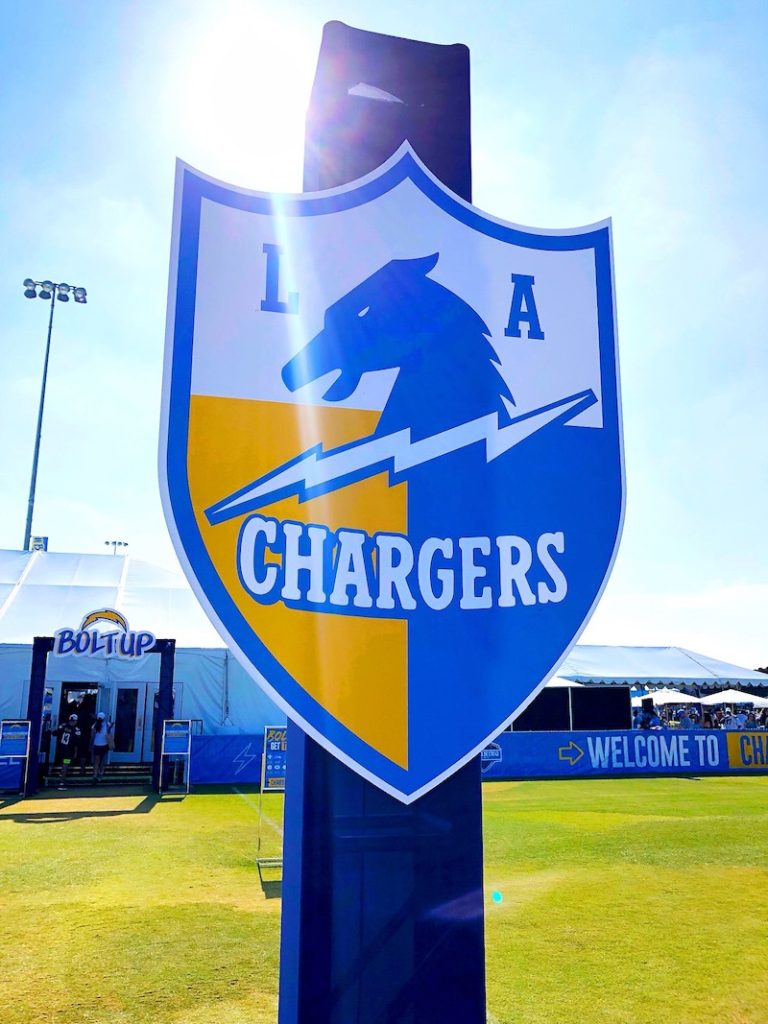 Food and drinks allowed into the venue
My best friend wanted to bring her own drinks so we called before we went and yes! you are allowed to bring your own food and drinks. There is very limited food onsite and only water and Gatorade for sale. You cannot bring alcohol inside and they also do not sell alcohol at the practice.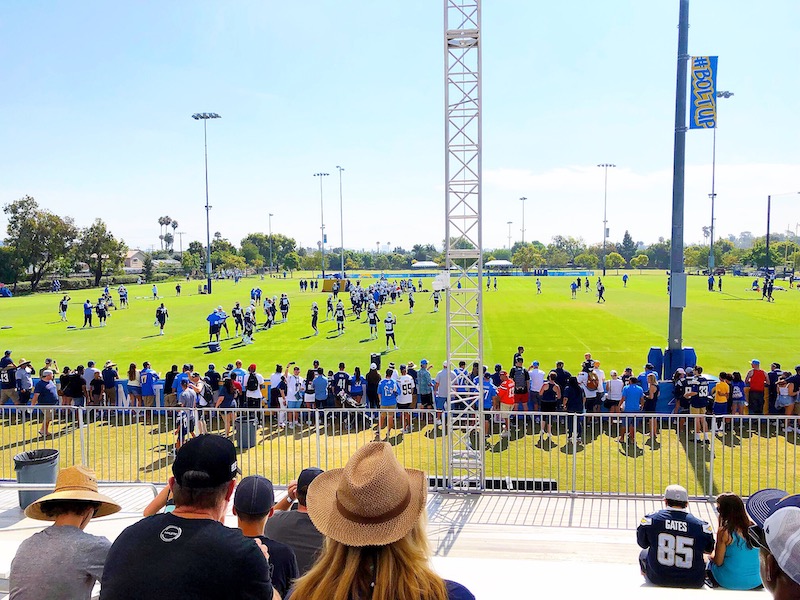 Where to get the best bleacher seats
We got there about a half hour early and were able to sit in the shade on the bleachers. The practice is about 2 hours long. You can also stand by the sidelines to try and get that autograph. Keep in mind that it gets hot so make sure you are wearing cool clothes and we recommend a hat. The bleachers can also get uncomfortable after a while so if you have a portable stadium seat… bring it with you!
Kid-friendly areas at Chargers training camp
Feel free to bring your kids as there is plenty for them to do. They can kick a football into the end zone, jump into a ball pit, throw a football and many more fun stuff for them to do. There is a also a cool down zone with mist so you can cool off a bit.
Even though the kids may have started school already, plan to attend if they haven't. It's a great end of summer outing.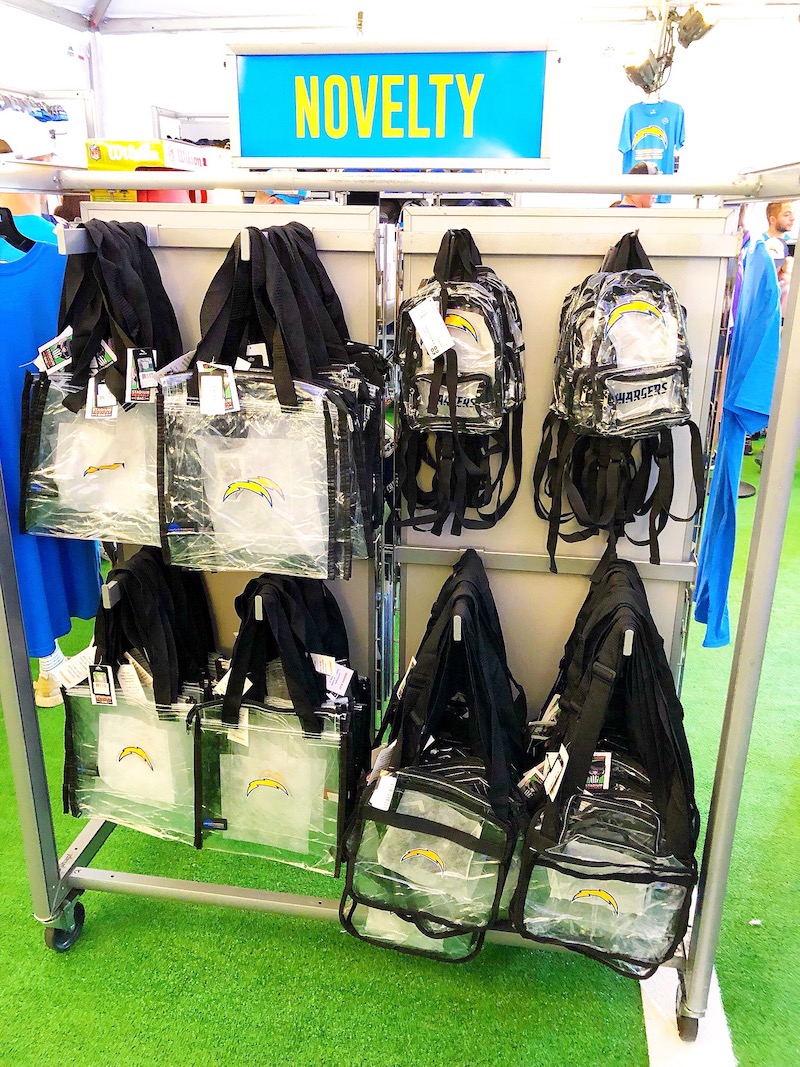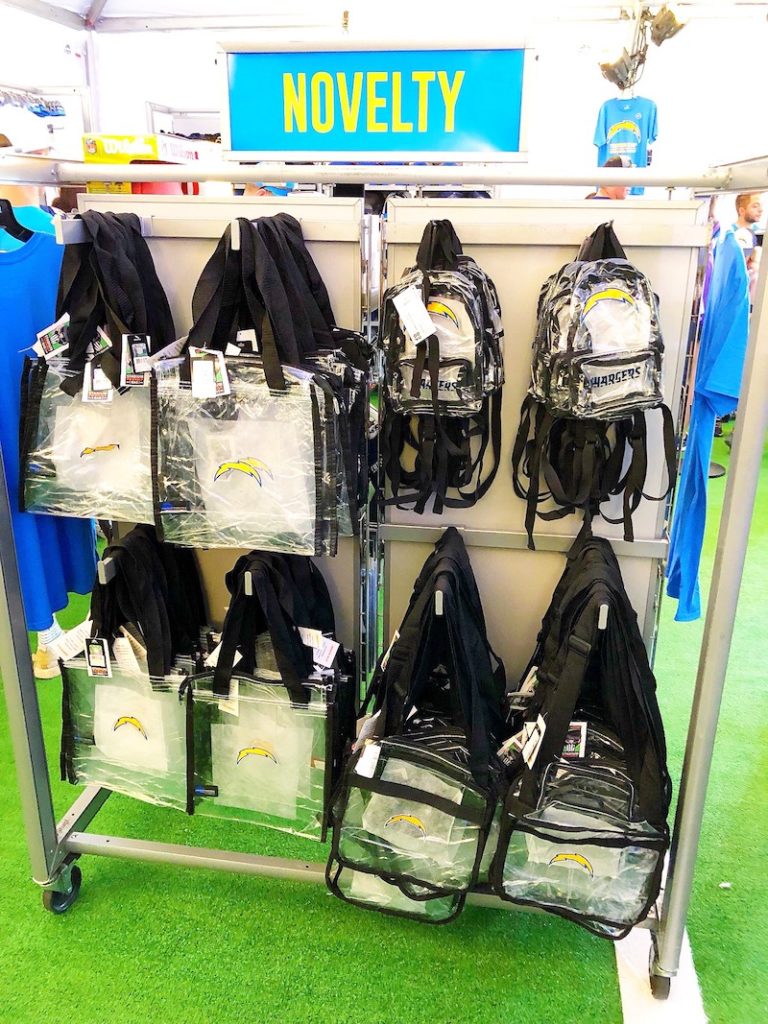 We really enjoyed attending the Chargers training camp open to the public. Unfortunately we did not see the amazing quarterback, Philip Rivers but we heard he was there! Also make sure you wear your Chargers gear as you will see so many others also showing their pride. There is a store where you can purchase Chargers gear and see a model of the new stadium that will open in Inglewood in the near future.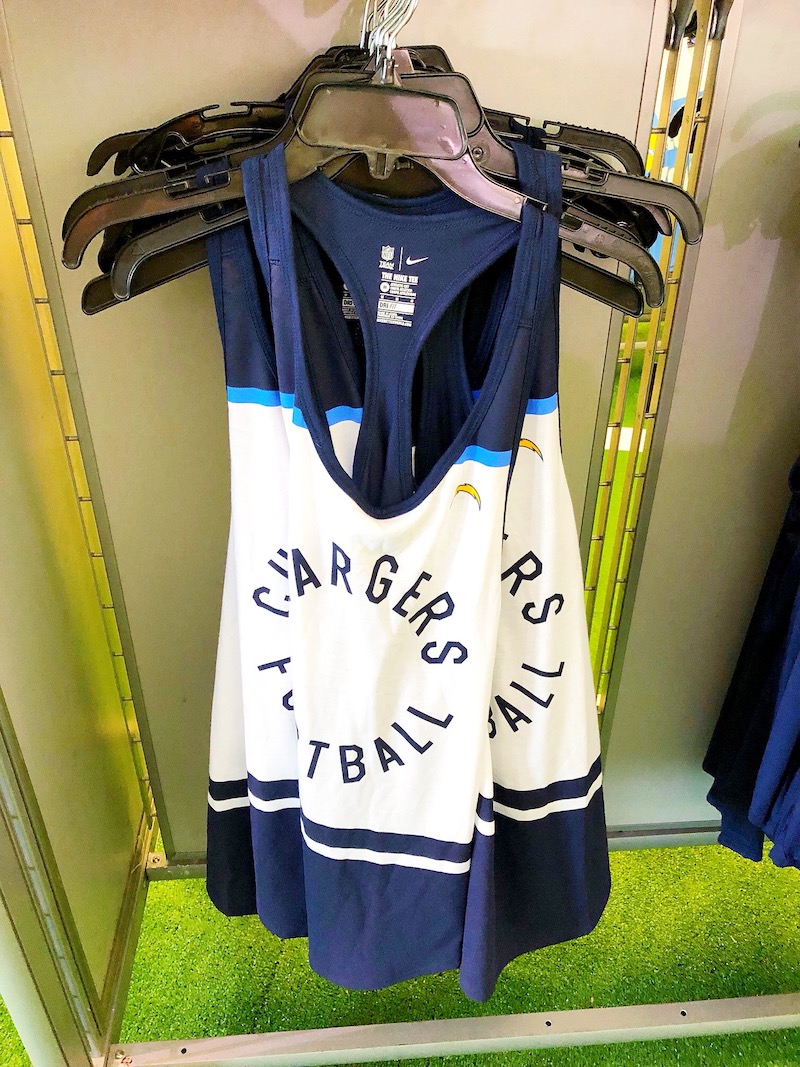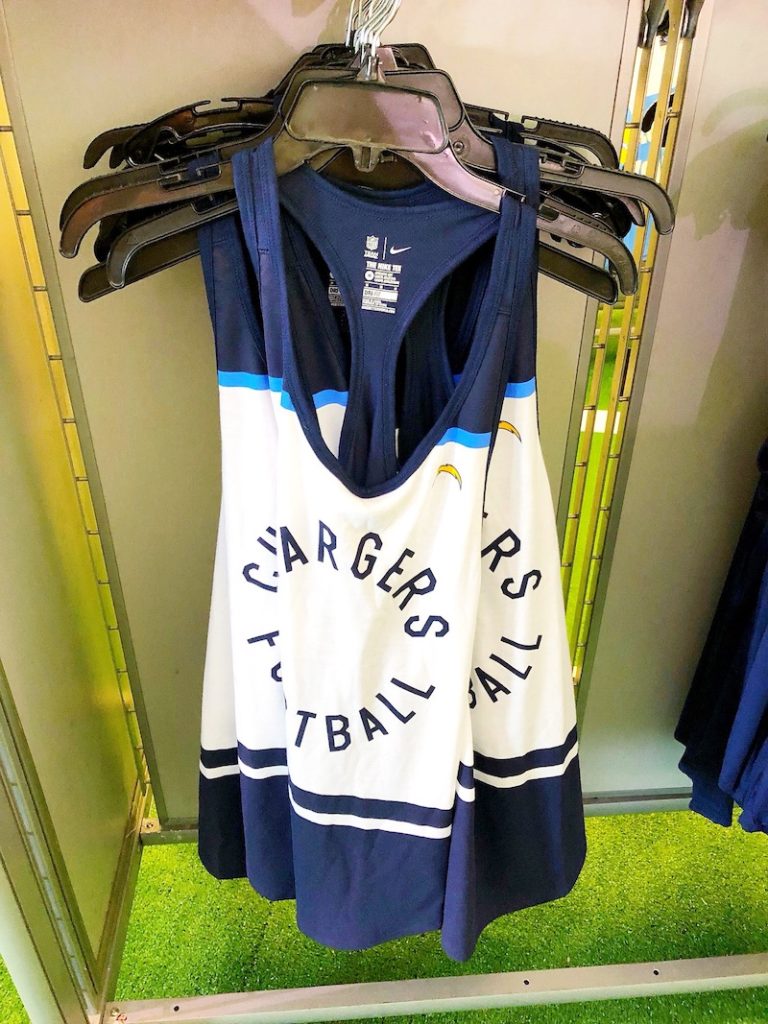 For FREE tickets, visit www.chargers.com/camp/.