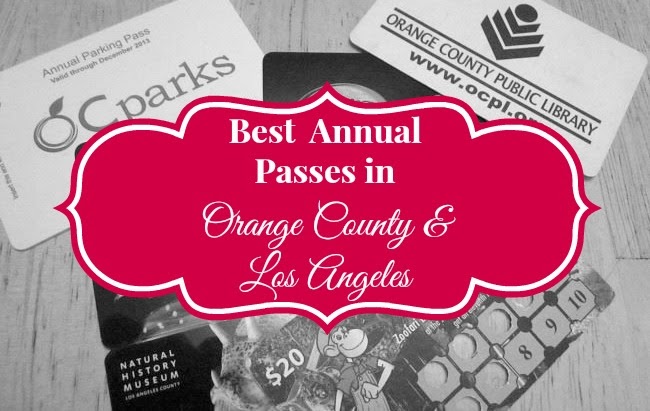 Contributing post by Justine Burgess.
Heading into the New Year, I'm sure a lot of you are concerned about rising health insurance costs, housing, tuition, and many other expenses that we all have. Despite these necessary expenditures, you'll still want to find a way to have fun and relax, especially if you have kids. One of my favorite ways to save money and get the most bang for our buck is to purchase seasonal passes or memberships to our favorite places here in the Orange County and nearby. Generally speaking, they pay for themselves within one or two visits- plus, it makes it easy to head over to, say, Discovery Cube if you have a couple of free hours and want to have some fun with the kiddos. Some go by your date of sign up and others go by the calendar year- get them now and you'll get the most out of them- almost a full twelve months!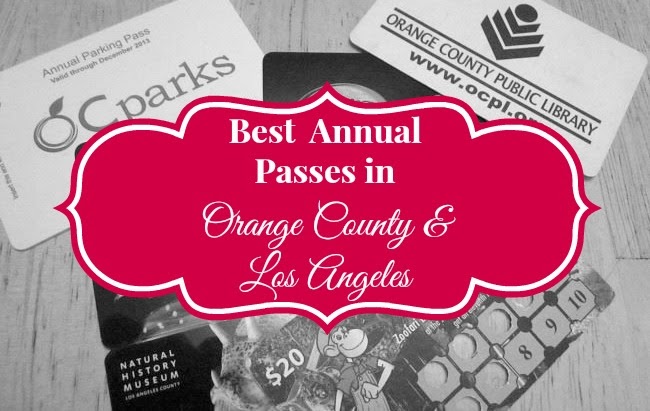 Here are some of my favorites, in no particular order:
Best Annual Passes in Orange County and Los Angeles
OC Parks
You can purchase an OC Parks parking pass good for the entire calendar year at regional parks, and it includes a wilderness decal. This will save you between $3 and $5 per trip (depending on the day you visit). You can also add on beaches. I generally get the combo pass that includes all three. It's a great way to get outside! Annual passes and decals are available for purchase at an OC Parks facility near you. Visit OC Parks online at http://ocparks.com/about/fees/pass for more information and a list of convenient locations.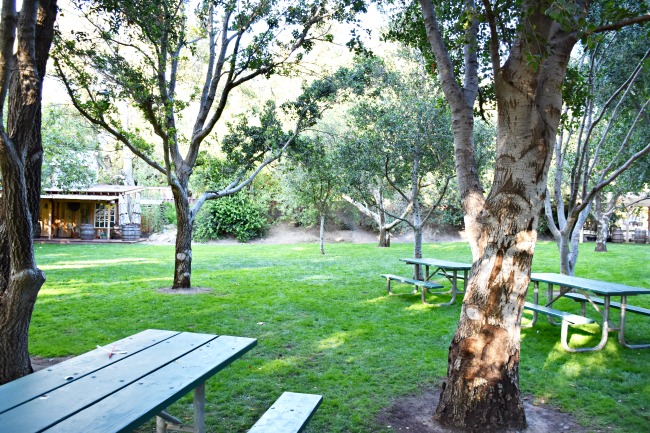 Knott's Berry Farm
For less than the cost of two regular visits to this theme park, you can purchase a regular Knott's season pass that will get you in for the whole calendar year, plus additional discounts and special treats throughout the year. There are several pass options available, including one that has admission to Knott's Soak City – see the Knott's website for the option that works best for your family. Click to purchase your Knott's Berry Farm season pass.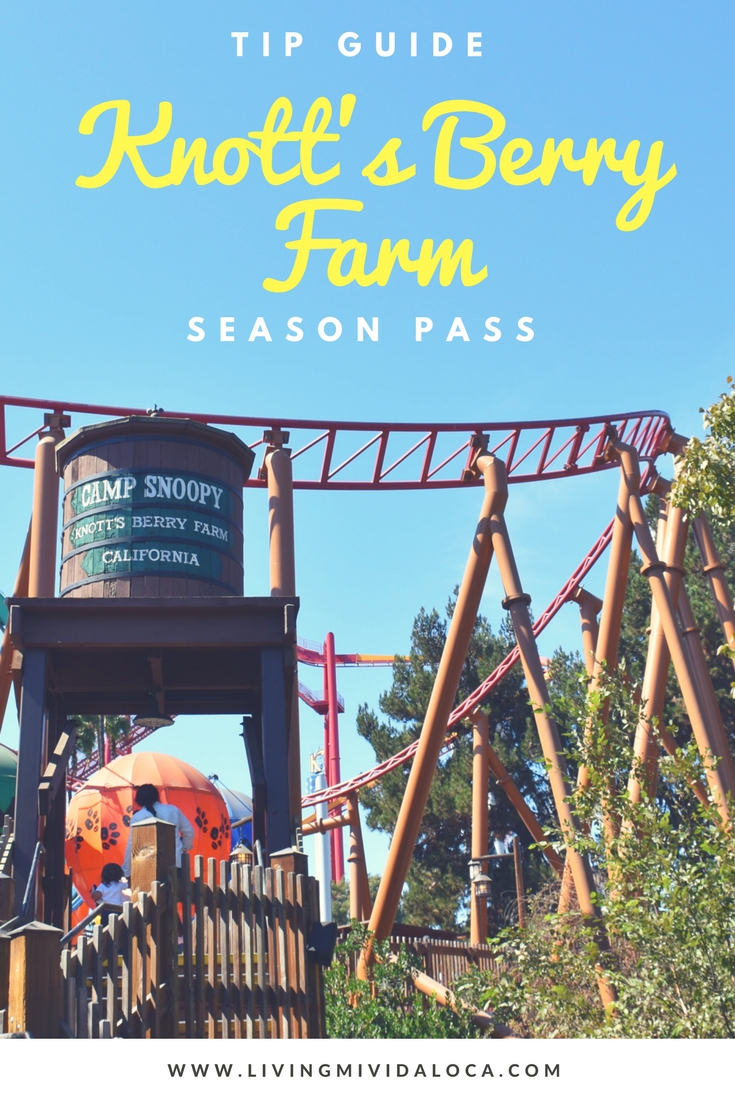 Santa Ana Zoo
One of our favorite spots to visit is this local zoo. The zoo is just the right size for parents with children- it's big enough to have plenty to look at, yet small enough to cover in one day. Parking is out front and free. Santa Ana Zoo membership has several levels- we usually get the Family Membership (2 adults and up to 4 children). Memberships are good for 12 months and offer additional discounts, benefits, and special event invitations.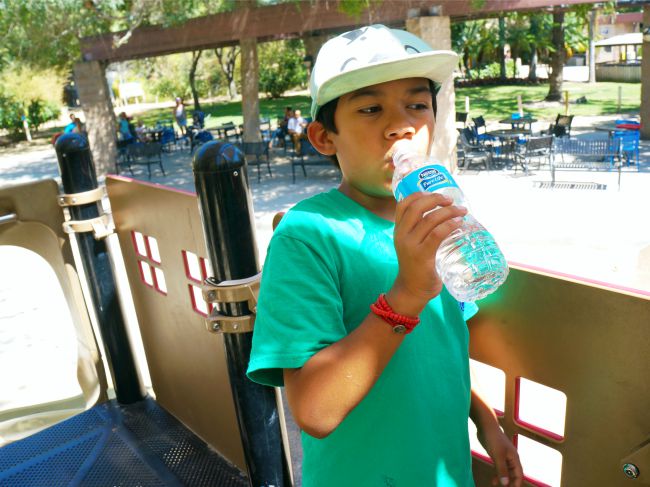 Pretend City
Pretend City hosts a number of wonderful family-friendly events, and members get some great benefits to go along with them too. Membership gives you free admission to the museum all year, including the 9:00 – 10:00 a.m. members-only hour. It also includes invitations to special member-only events two times per year, discounts on classes, birthday parties, and in the gift shop. Find out more about their membership here.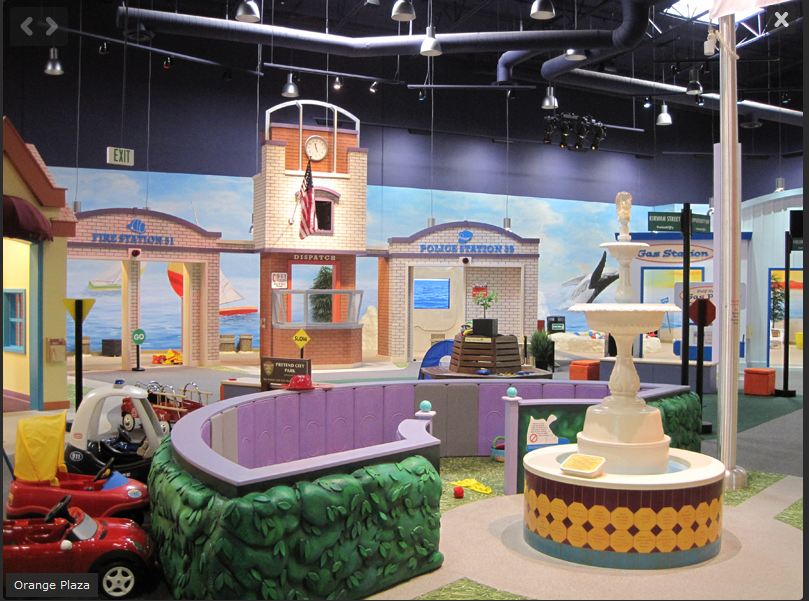 Discovery Cube OC and Discovery Cube LA
For less than $100, you can get a family membership at Discovery Cube that includes 2 adults and up to 4 children. It's a way to indulge your little scientists AND learn some new things yourself. Parking passes are also available for purchase, and members get discounts and invitations to special events such as Science of Gingerbread. Members may also purchase discounted tickets if they have additional guests.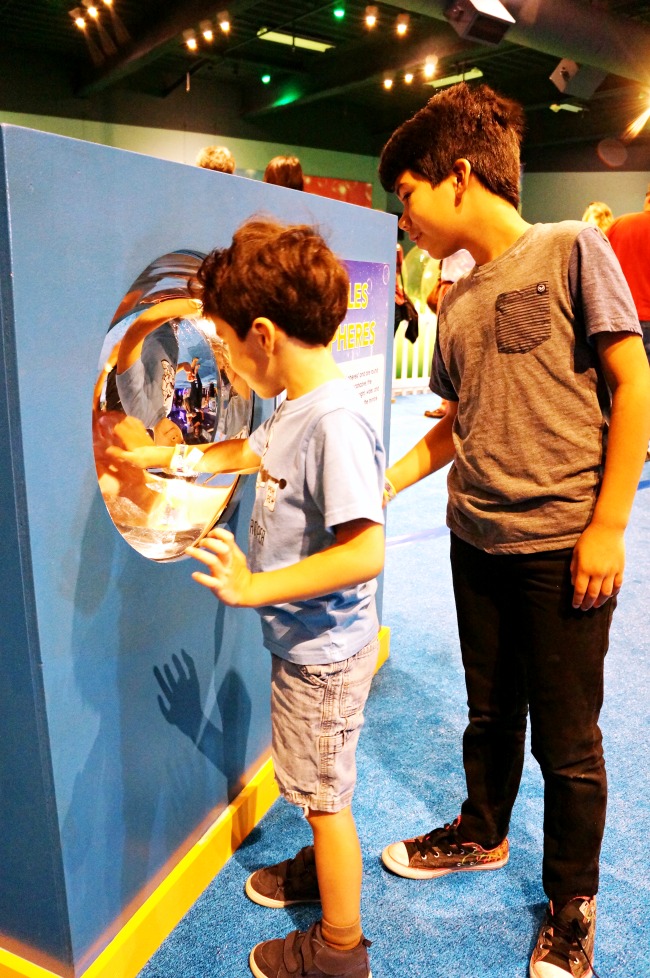 Orange County Public Library
Ok, it's not a membership, and it's totally free- but it will be the best card you sign up for all year. Local libraries have tons of free family-friendly events going on all year long, and if you are looking for a way to have fun, stretch your budget, and have learning opportunities literally at your fingertips, this is my top recommendation.
Natural History Museum of Los Angeles
This is one fabulous card to have. Not only do you get entrance into the NHM for a year (and discounts), it also includes the Page Museum (La Brea Tar Pits) and William S. Hart museum. Complimentary tickets to the Butterfly Pavilion, Spider Pavilion, and Bug Fair are also provided, and there is a members-only rest area with drinks and comfy chairs. We got our Family Plus-level membership through Groupon for only $50! Be aware though- parking is generally $10.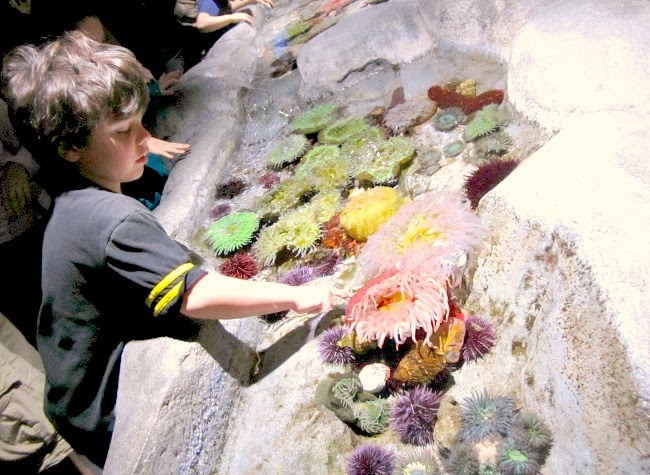 Aquarium of the Pacific
The Aquarium of the Pacific is one of our absolute favorite places. My little guy can't get enough of being able to actually touch rays, sharks, moon jellies, and other sea creatures. It's easy to wander the gorgeous halls filled with undersea dwellers for hours, and then step outside to take in some penguins, sea lions, and lorakeets. Not only is it fun, it's incredibly educational and a great place to introduce young learners to the wonders of nature. You'll also get members-only discounts on certain programs and in the gift shop.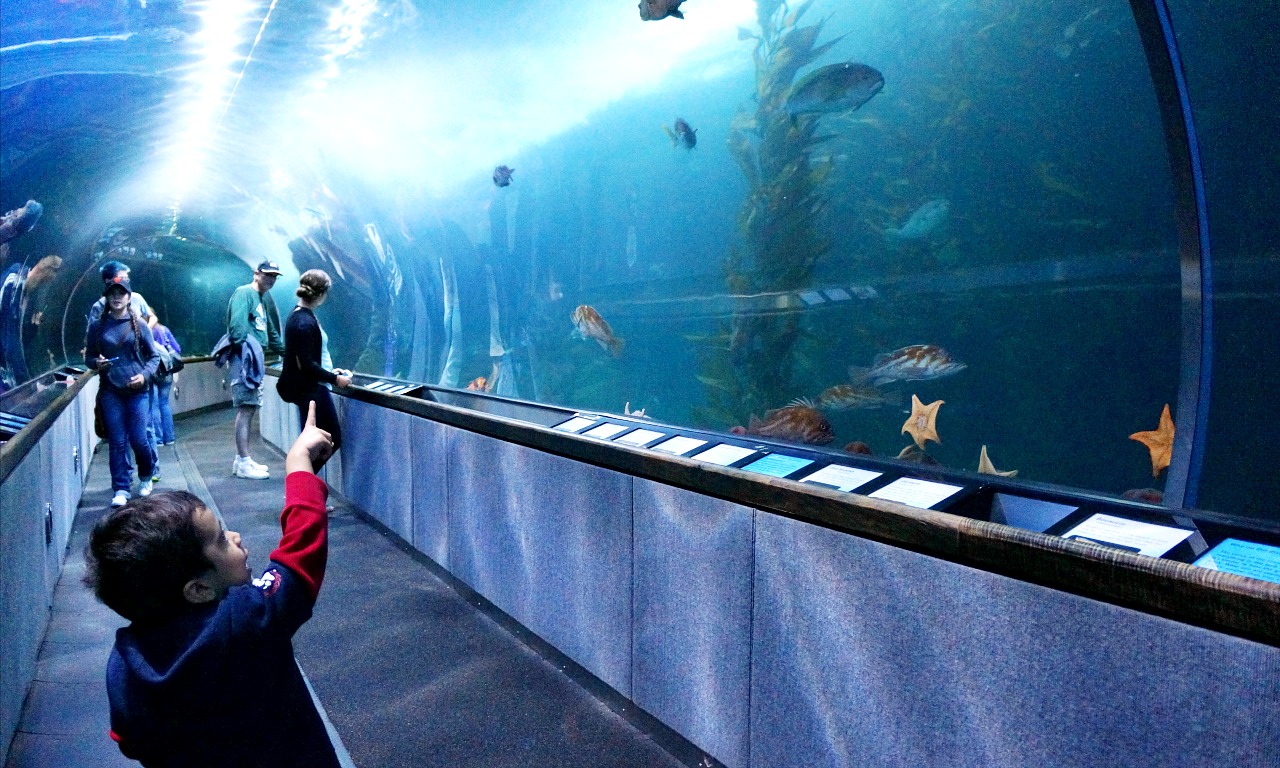 The Autry Museum
Dedicated to sharing the stories of people and cultures of the American West. Located in Griffith Park, this museum showcases art, movies, history, and so much more. Current ongoing exhibits include "Western Frontiers: Stories of Fact and Fiction", "Four Centuries of Pueblo Pottery", and several others. It's educational and fun for kids and adults alike. Members also get special discounts, events, and opportunities for members-only sales.
The Zimmer Children's Museum
In the heart of Los Angeles' museum district, here's one museum where you don't need to be afraid of your child touching anything – it's all made just for little hands to explore and pretend. Does your little one want to be a pilot? They can sit inside a real plane and practice "landing."
Kindergartener wants to act? They have a theater area where they can stage their own show. Like music? Play instruments from around the world in a global band. Exploration and play are the name of the game here. It would be easy to spend the entire day, exploring what is and what could be. Memberships offer discounts on camps and classes, plus special members-only events.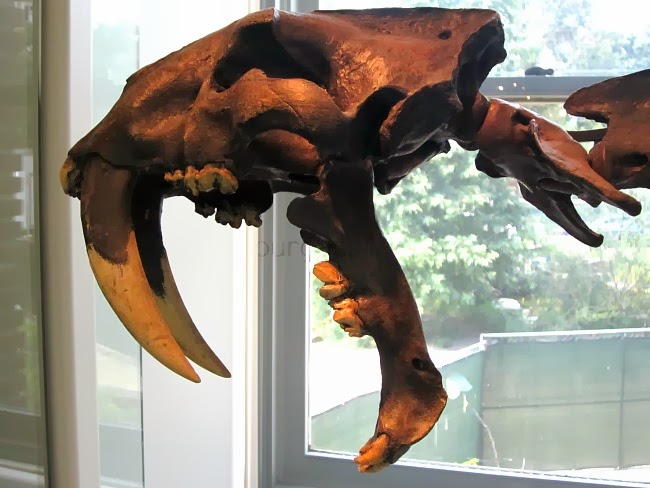 Happy New Year, and Happy Savings!
Originally published on January 10, 2014. Last Updated on January 14, 2019 by Pattie Cordova