I have some pretty crazy news to share with you. Tomorrow evening I take off for Jamaica. My first time visiting the gorgeous country, my first time leaving my family behind for so long (I'll be back Sunday night), and the farthest I've ever traveled alone. I'm full of nerves, stress and excitement. I also can't wait to see what this week will bring.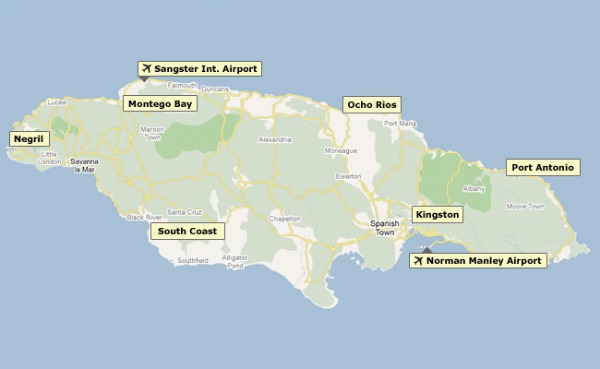 Where I'm staying: 
Grand Palladium Jamaica Resort and Spa: This gorgeous resort and spa will host a group of bloggers this week. Starting with a relaxing massage, cocktails at Infinity Saloon Bar and ending with dinner, the Grand Palladium Resort and Spa will make our first night unforgettable.
I can't wait to check out the largest pool in Jamaica that the resort offers. It also has 450 junior suites, 7 a la carte restaurants, 3 buffet restaurants, 13 bars, a casino and a shopping center.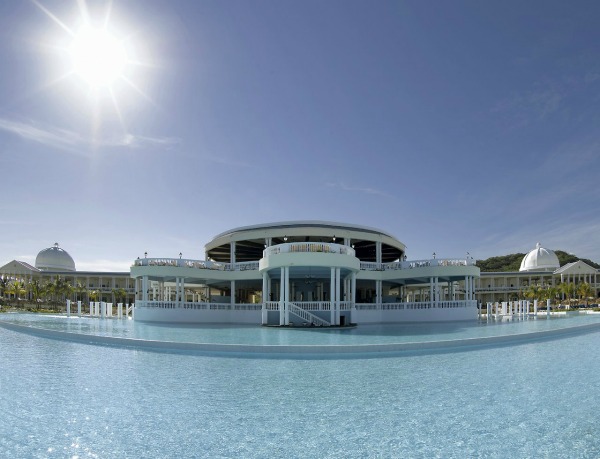 Grand Palladium Jamaica Resort and Spa
Sunset Jamaica Grande: The second leg of our trip will include a stay at Sunset Jamaica Grande in Ocho Rios. I'm looking forward to checking out the beautiful white-sand beach around the hotel, the  five lavish pools throughout the complex,the waterfalls, plunge pools, Jacuzzis, swaying rope bridge and swim-up bars.
Most of all, I cannot wait to go down the Lighthouse Waterslide at the resort. Each full body water slide is 330 feet in length that twists and turns around the lighthouse.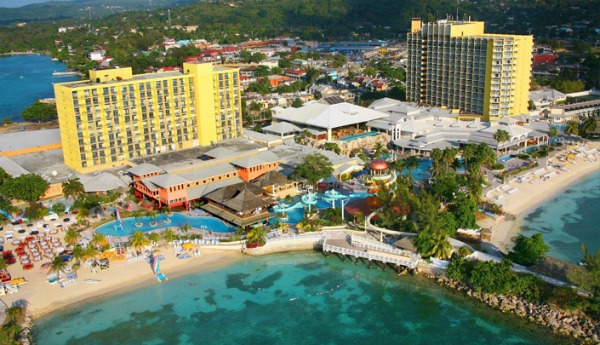 Sunset Jamaica Grande
What we're doing: 
Visit to Negril and Seven Mile Beach
catamaran cruise
Lunch at Scotchie's Mobay
Ride 'N' Swim Tour at Chukka Sandy Bay
Tour the Rose Hall Great House in Montego Bay
Mystic Mountain (home of the famous Jamaican bobsled ride)
Swim with dolphins and lunch at Dolphin Cove
Visit Jamaica's most famous water attraction, Dunn's River Falls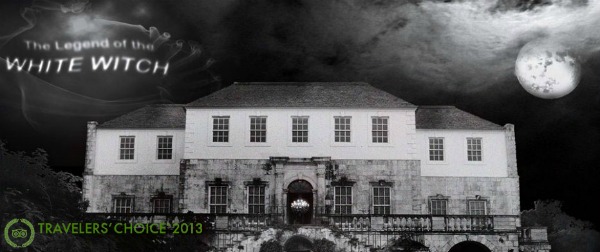 Rose Hall Great House
Have you been to Jamaica? I would love to hear any tips you have for me. I also need to know how important bug spray is since I have not purchased any yet. One of my readers suggested rubbing fresh basil leaves in lieu of bug spray. Thoughts?
p.s. I packed all of my clothes for this trip in a carry-on bag for fear of having my luggage lost. I am not about to walk around naked in Jamaica (or anywhere else for that matter).
I'm not sure updates will happen to often this coming week, but keep an eye out for bloggers using the hashtag #OneLoveJA, it's the one we'll be using during this trip. Wish me luck!
[disclaim]This is not a sponsored post. I will visit Jamaica as a member of the press. All thoughts and opinions remain my own.[/disclaim]
Originally published on September 17, 2013. Last Updated on January 10, 2019 by Pattie Cordova