With so many gorgeous resorts and destinations in Jamaica, how do you choose the perfect one? First, start off by knowing what you want from your vacation. If it's a retreat from the norm, then head to Tensing Pen in Negril, Jamaica.
Tensing Pen
Tensing Pen is located on the western tip of Negril, Jamaica, and is the ultimate destination for the discerning traveler. Founded in the early seventies to provide a secluded getaway; Tensing Pen has evolved into a unique resort with a collection of wood, thatch and cut stone cottages of a varying sizes and increasing luxuries for the perfect relaxing vacation on the coast of Jamaica in the Caribbean Sea.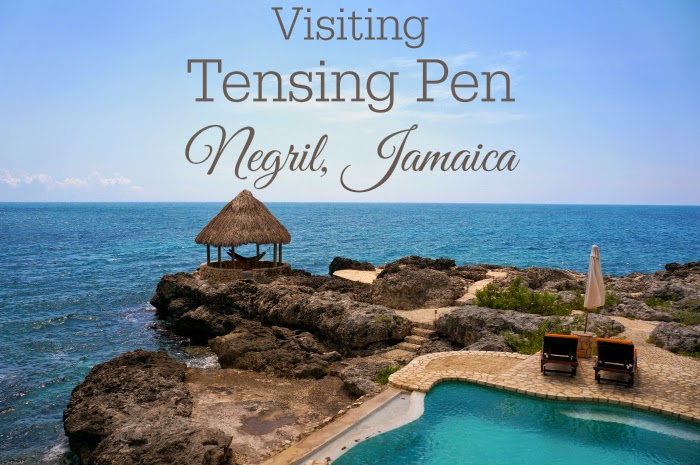 What makes Tensing Pen so different from all the other resorts is its lack of connection to the outside world. There are no telephones or televisions in the rooms thereby offering a truly restful experience. Each room is cooled by ceiling fans and lovely ocean breezes just outside your door. If you simply have to check your email, or call someone, you can use the telephone and WiFi access that is available at the Tensing Pen office during opening hours.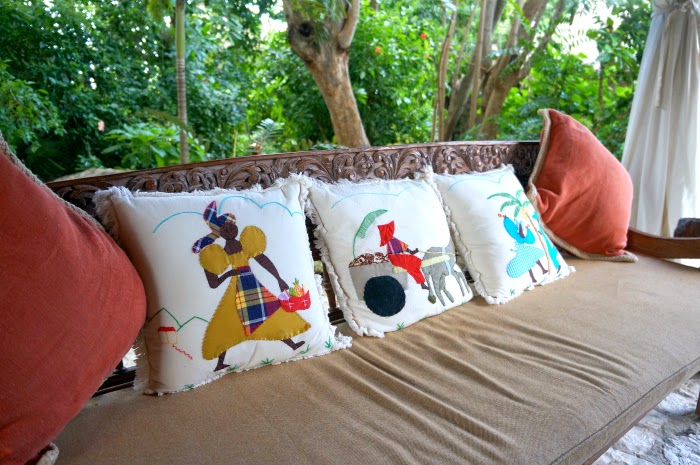 What it lacks in connectivity with the rest of the world, it makes up in sights, sounds and experiences. A dip in their pool will give you the feeling of dipping your feet into the Caribbean Sea, whereas a nap in the hammock by the sea will restore your sense of self.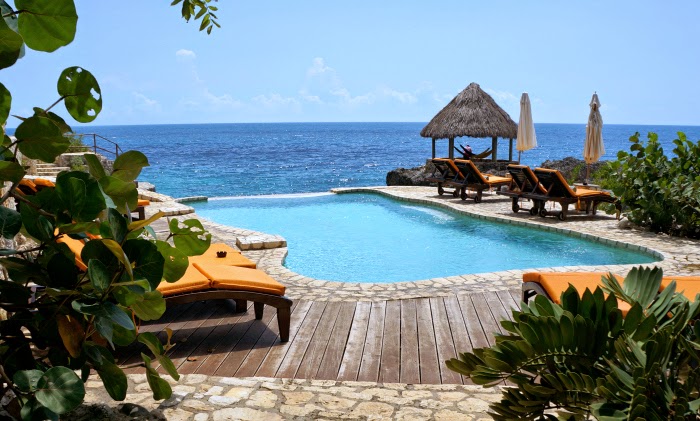 Tensing Pen offers a unique collection of beautiful wood, thatch, and cut stone cottages and suites of varying sizes ideal for a vacation or destination wedding. And because it's such an intimate resort, you can rent the entire property! It accommodates 43 people at full occupancy.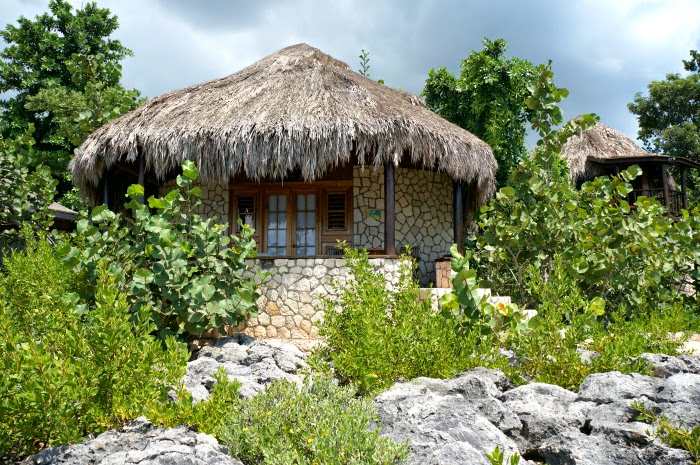 Inside each cabin and suite you'll find varnished wood furniture, wall accents tying in the local culture and gorgeous flooring. The beds are covered in white linens, with many of the rooms offering ocean views.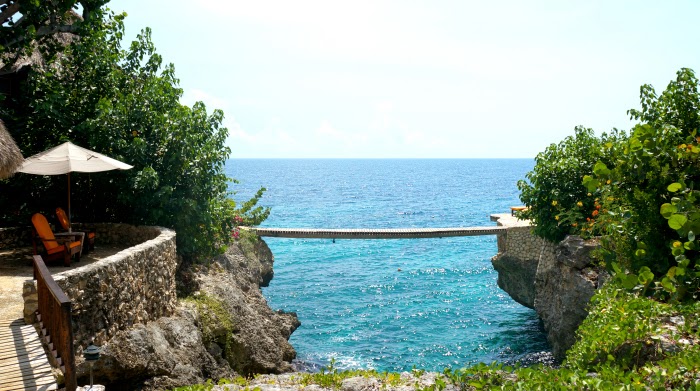 One of Tensing Pen's main features is its bridge that connects two cliffs. Cross it and you'll feel like you're on top of the world. Sit down on it and you can see deep down into the ocean floor. Feel free to join the ranks of others who have taken a leap, quite literally, into the sea from the bridge. In fact, it's a tradition amongst the brides that hold their ceremony at Tensing Pen! Many of them bring along a second dress for that sole purpose. If you're bringing kids who are strong swimmers, this bridge will quickly become a favorite.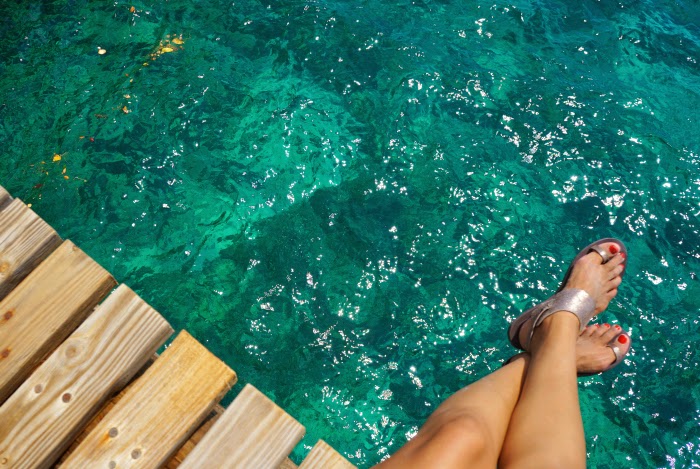 All rooms have small refrigerators. Cold beverages, including beer and wine, are available from their bar or gift shop, but really, you'll just want to have all your meals at the Lodge – the open-air main dining house located at Tensing Pen.
Your stay includes breakfast which consists of fresh orange juice, assorted fresh tropical fruits, breads with butter and jam, cereal, coffee and tea (served 7:30 until 10AM). Lunch time is when it gets really interesting because it's when you can visit the Lodge to enjoy one of its scrumptious meals.
Dinner time is also quite popular because it is open to visitors from surrounding properties to enjoy some of its well-known dishes including local grilled lobster, sweet curried Black River Shrimp, fresh caught fish and traditional jerk chicken. Dinner is served in the lodge between 6:30 until 9PM.
As a vegetarian, it is really important for resorts to have good, healthy and delicious vegetarian foods. Of all the locations that I visited while in Jamaica, I can honestly say that the best meal that I had was as the Lodge – Tensing Pen. It also gets bonus points because much of what I enjoyed wasn't so different than what meat and fish eaters were enjoying.
I especially loved that I had the opportunity to taste ackee, the national fruit of Jamaica. I heard a lot about it during my stay, and I was happy to taste it outside of the national dish – ackee and salt fish. The ackee pizza served at the Lodge is covered with cheese and tomato. It was absolutely delicious, and an out-of-the-ordinary way to enjoy such a popular fruit.
I heard rave reviews about the pumpkin roti on various travel sites. It was nicely seasoned and the sauce on the side was great for dipping.
The sandwich that I enjoyed at The Lodge was flat out the best grilled cheese that I have ever had in my entire life. It is made with a variety of cheeses and tomato on thick pieces of bread, served with french fries on the side. It was gooey, cheesy and juicy. I can't say enough about how delicious this one sandwich is. My next stay will involve a lot of these tasty grilled cheeses, with more than my share of Red Stripes.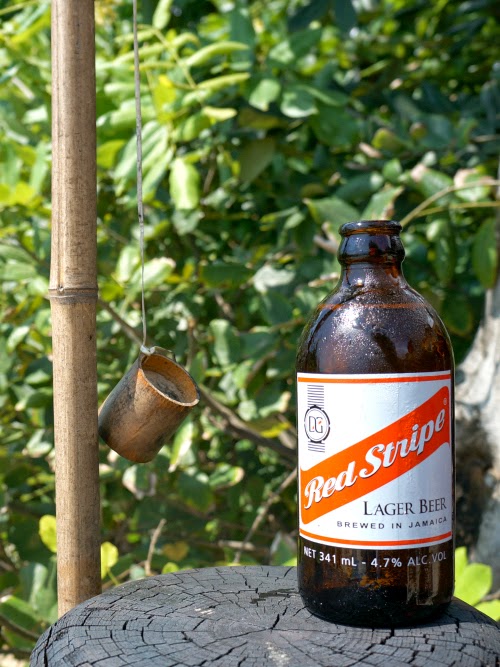 Tensing Pen is a wonderful place for adults to put up their feet, relax and take a look at what a wonderful life it is. While I would love to take the kids to Tensing Pen, I wouldn't particularly recommend it for families with young kids simply because it is really close the cliffs and not much to keep them in one place. There also isn't much in the form of kid entertainment like some of the other resorts have.
Trust when I say, one visit and you'll be using "Tensing Pen" as a verb to describe the ultimate feeling of relaxation.
Tensing Pen Address
West End Road
Negril, Westmoreland Parish, Jamaica
876-957-0387 (O) | 876-957-0161 (F)
Book via Travelocity.com for a discounted rate!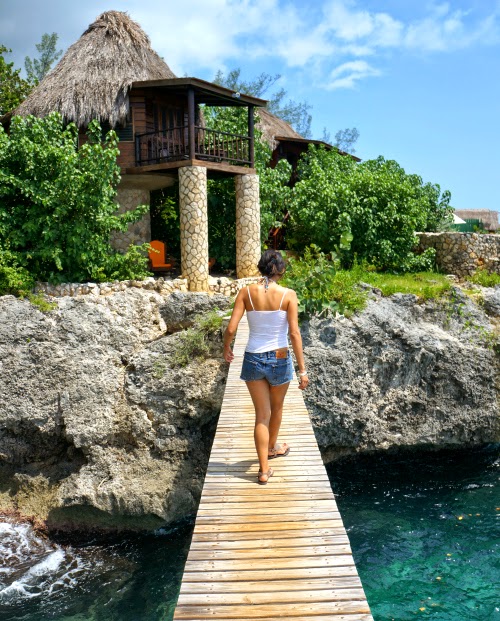 This is not a sponsored post. I was invited to Jamaica as a part of of Visit Jamaica's Hispanic Journalist trip. All thoughts and opinions remain my own.
Originally published on April 28, 2014. Last Updated on May 21, 2019 by Pattie Cordova