My sons have discovered the Target Wish List app. The Target Wish List app is a fun and modern way to help you build your kid's holiday wish list. It's really easy to use, and combined with Target's printed toy catalog, also a fun way to create a wish list.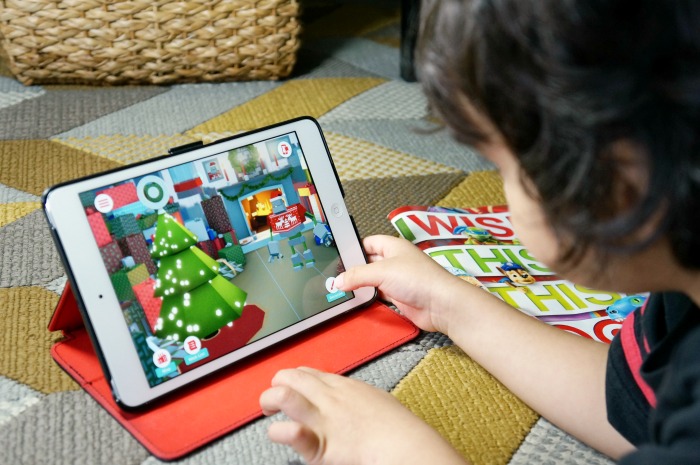 You can download the free Target Wish List app on your Apple or Android mobile and tablet devices. Once you download it, you will need to sign in using your Target.com account to get started – or create one directly through the app.
Download it on the App Store: https://goo.gl/79ZQ7f
Download it on Google Play: https://goo.gl/9sPGRD
Once you log in, you will create your profile and profiles for up to 10 kids. Then your kid can choose from a selection of avatars, virtually go through Santa's workshop to select items from a conveyor belt, select designs for rooms within the workshop and create their own holiday wish list.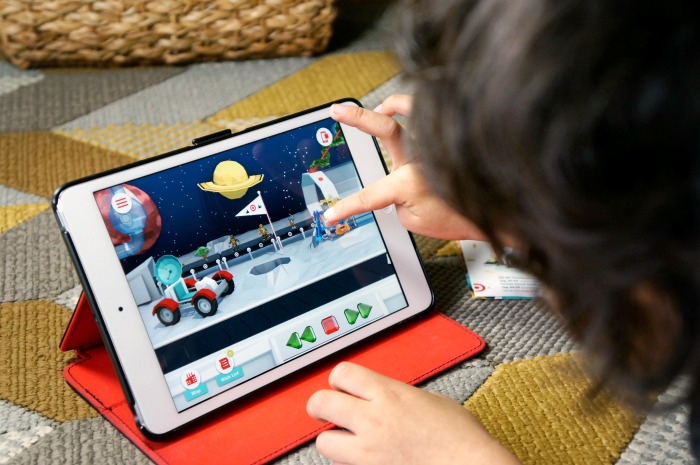 Kids can also add toys to their wish list with the Target Kids Gift Catalog. All you have to do is hold the mobile device with the app running on it over the holiday toy catalog and press the "+" icon that appears next to the toy image in the app. It's so easy – and there is no reading required.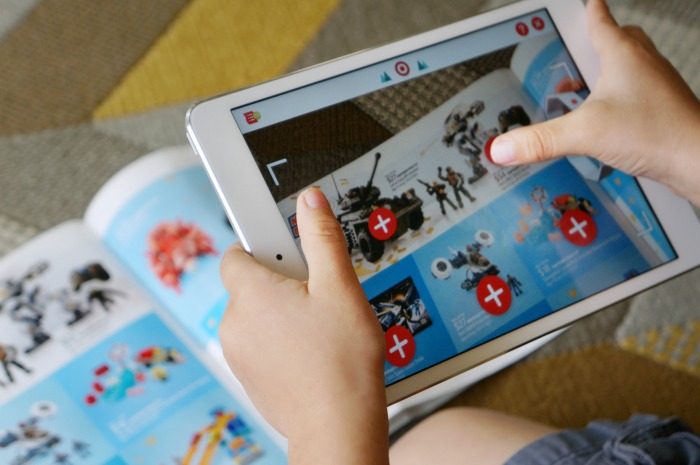 My three year old learned how to use the Target Wish List app and while he doesn't really understand that he won't get everything on his list, it's fun to see which type of toys he would like.
Check out our video and see how the Target Wish List app works!
Target Wish List App
A fun and interactive way for parents and kids to create holiday wish lists from over 1,000 of Target's hottest toys and kids' apparel. Parents, download the app, set up profiles for your kids, then let them explore the Target Wish List™ factory to browse fun rooms like Cuteness Central and Action Arena, building their ultimate holiday wish list along the way. Or, grab the Target Kids Gift Catalog and scan the pages using your device's camera to add items directly to the wish list. Parents can view each of their kids' wish lists in one simple format, add or remove items, and easily share lists with friends and family— all without spoiling Santa's surprise.
For Parents:
• Sign in with your Target.com account to create unique profiles for each child in the family.
• View and manage kids' wish lists from the app, then shop Target.com to purchase all of their wishes at once.
• Share entire lists or individual items with friends and family through email, text, Facebook or Twitter.
• Make your kids' wish lists searchable on Target.com, just like a registry.
• Check off what's been shared or purchased to streamline your holiday to-dos.
• Password-protected parent mode lets you edit and manage wish lists without kids seeing which gifts have been shared, removed or purchased.
For Kids:
• Explore the Target Wish List™, building your ultimate holiday wish list along the way.
• Choose from 9 holiday characters to represent your wish list, each with their own signature move and quirky personality.
• Control the conveyor belt in each room to go fast, slow, forward and reverse, then grab gifts off the conveyor belt to add them to your wish list.
• Pull up your wish list at any time, and mark your favorites as you go.
• Customize your Wishing Headquarters with festive holiday décor.
• Stop by the Mail Box to mail your wish list to Santa, then sign your name and send it off.
• Use the camera on your device to unlock a personalized message on the cover of the Target Kids Gift Catalog. Plus, scan the pages of the catalog to add more gifts to your wish list.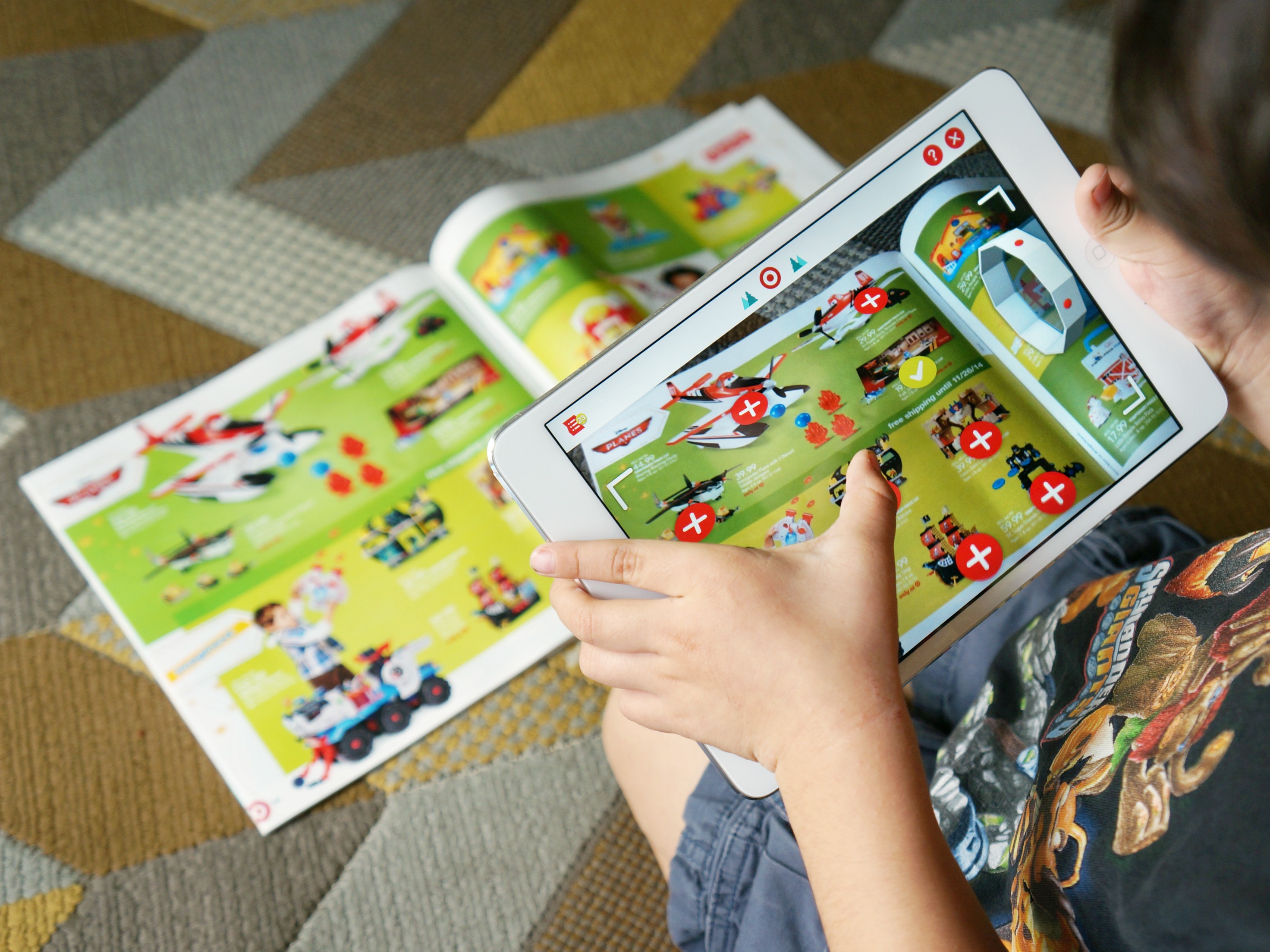 Originally published on November 30, 2014. Last Updated on May 21, 2019 by Pattie Cordova