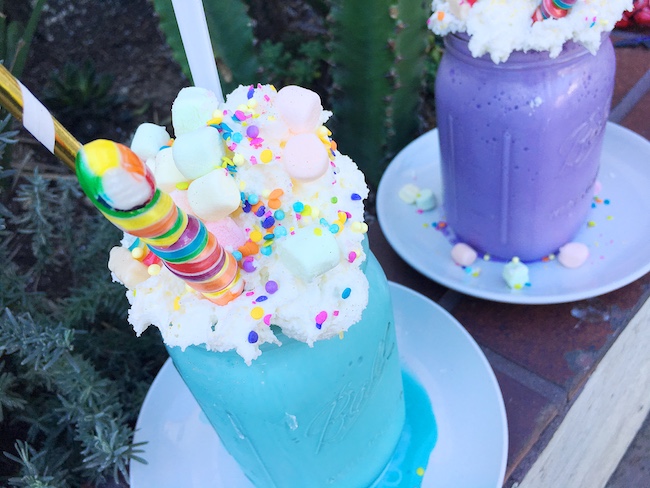 I took the kids to try out a few (secret) unicorn foods at Créme & Sugar in Anaheim. The colors were amazing, the crowd wasn't bad, and the milkshakes were vanilla flavored which made it very kid-friendly.
I spent a total of $32.94 for two unicorn shakes, one slice of unicorn cake and unicorn bark. We ended up bringing home the unicorn bark because the cake and milk shakes were so filling that they couldn't have any more sweets.
The bark was available in individually-packaged clear bags at the counter. It's essentially white chocolate with coloring thrown in and topped with lucky charms, colored marshmallows, candies and edible glitter.
The unicorn cake is also available at the counter. The slice is huge! I brought along my two niece as well and between all the four kids they were able to polish it off. The raved about how moist and sweet it was. Extra plates and forks are available, and the pieces are made to be shared.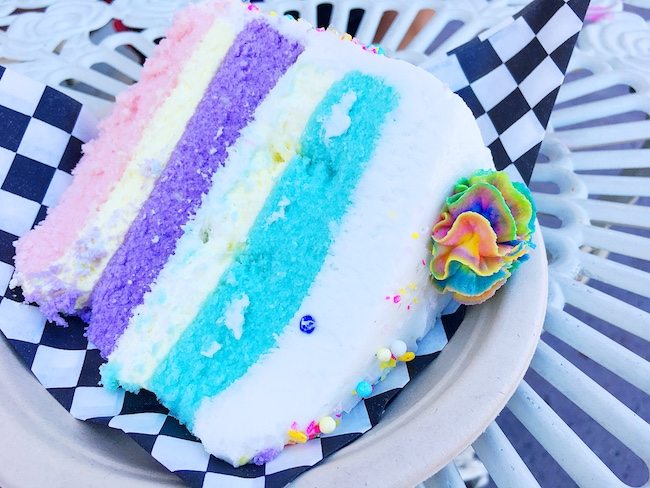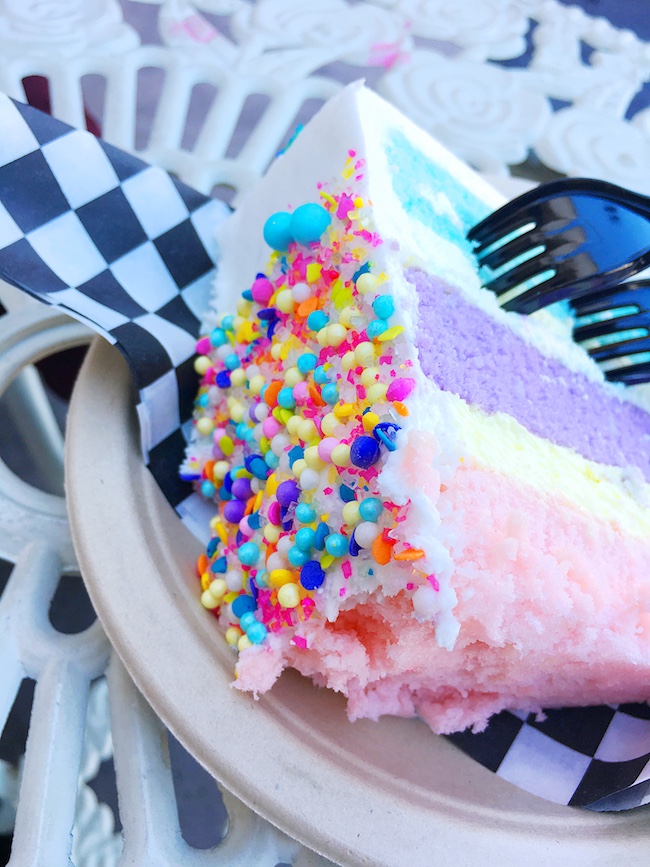 The star of the show were the unicorn shakes. These were not listed on the menu, but clearly it's no longer a secret because there were a few orders for them along with ours. Each unicorn shake is vanilla based and customers can choose between purple, pink and blue. Each shake is then topped with edible glitter, a rainbow gummy, sprinkles, colored marshmallows, and a lollipop. It's served in 32 oz wide mouth mason jars with a straw and spoon to help you enjoy it. Definitely enough for at least two people, maybe even four.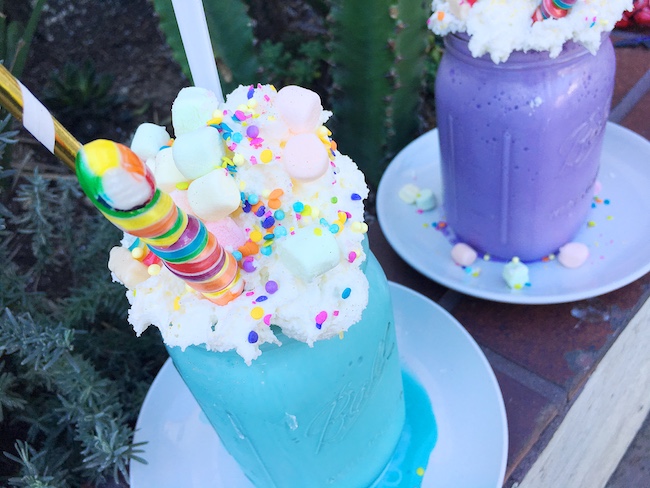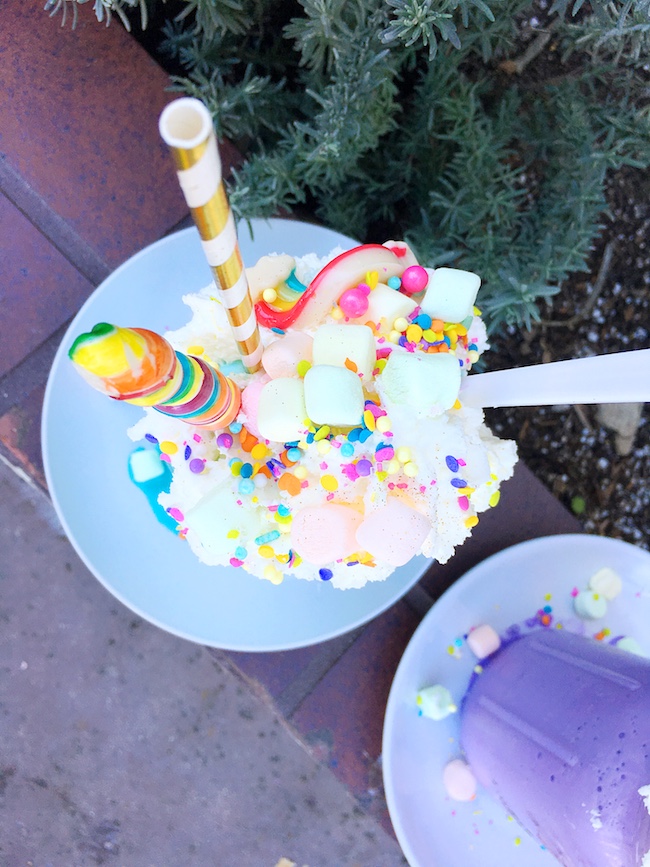 Watch: Unicorn shakes at Créme & Sugar
Créme & Sugar is located at 6312 E Santa Ana Canyon Road, Anaheim Hills, CA 92807. It's next to Big Lots in between a yoga studio and Pepz pizza parlor. They open at 9 a.m., and are closed on Monday. To view the full menu, click here.

Originally published on August 6, 2018. Last Updated on September 14, 2018 by Pattie Cordova