I was in NYC not too long ago to celebrate and taste McDonald's newest treats – the Cherry Berry Chiller and the Blueberry Banana Nut Oatmeal.
As far as the taste goes, both items were tasted by me and since then, they have also been tasted by my family and they get two thumbs up. The Cherry Berry Chiller is a bit too sweet for me, but that's mainly because I'm not used to drinking full-strength juice. The oatmeal comes with a side of walnuts, but those are optional and do not need to mixed in if you don't want them. If you do order the oatmeal and it comes to you a little watery (like mine did), just give it a quick mix and it'll be perfect.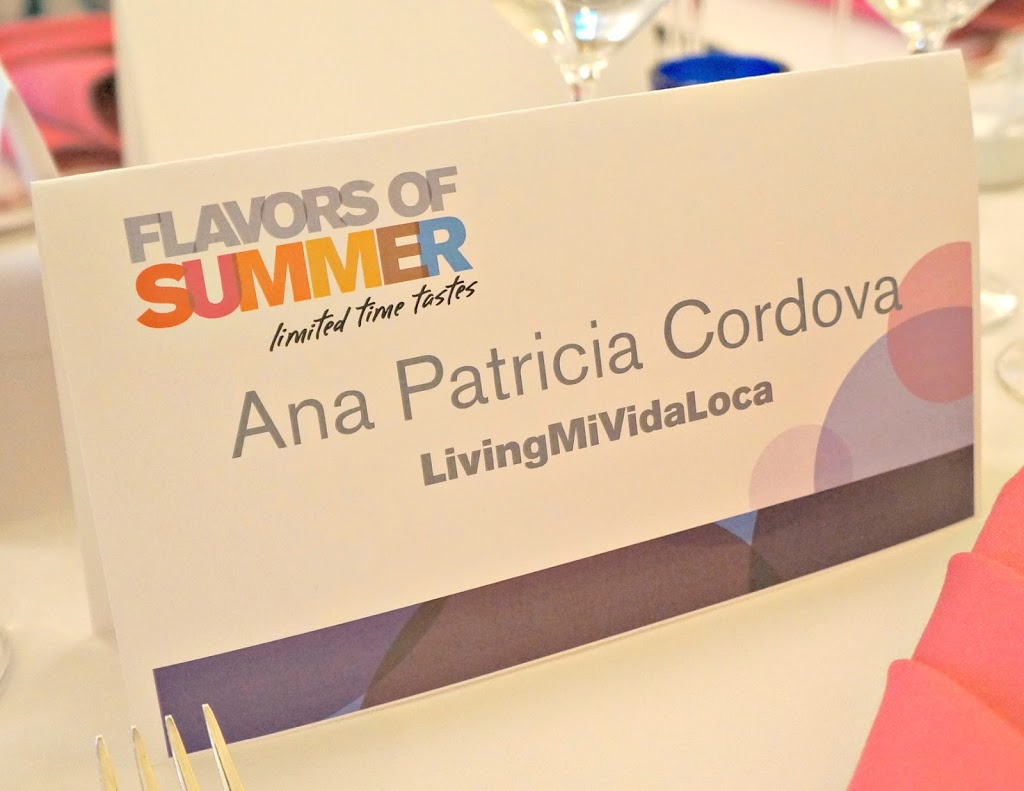 Now I have to tell you, I've put off talking about McDonald's because I have recently realized that there are A LOT of people who just hate McDonald's. I do not like people bashing on me and I figured that talking about McDonald's would probably lead to this. Thinking further, I feel that I should stand up for McDonald's and discuss why I'm a McDonald's mom.
As you know, I am a mother of two and we are a vegetarian family. Even so, we live in a world where my son wants to do what all the other kids do and that includes going to McDonald's, getting a happy meal and playing in their playground. So what do I do? I take him to McDonald's, order him a smoothie (without the yogurt mixed in), a fruit and walnut salad and a toy. I ask the folks at McD's to put it in a Happy Meal bag (or box) and voila, he has his own "happy meal." He's four years old and he knows that he doesn't eat meat and that it makes him different than other kids. Creating for him a happy meal is my way of letting him know that he's not that different and that he can roll with the other kids just fine. He just needs his meals a little customized.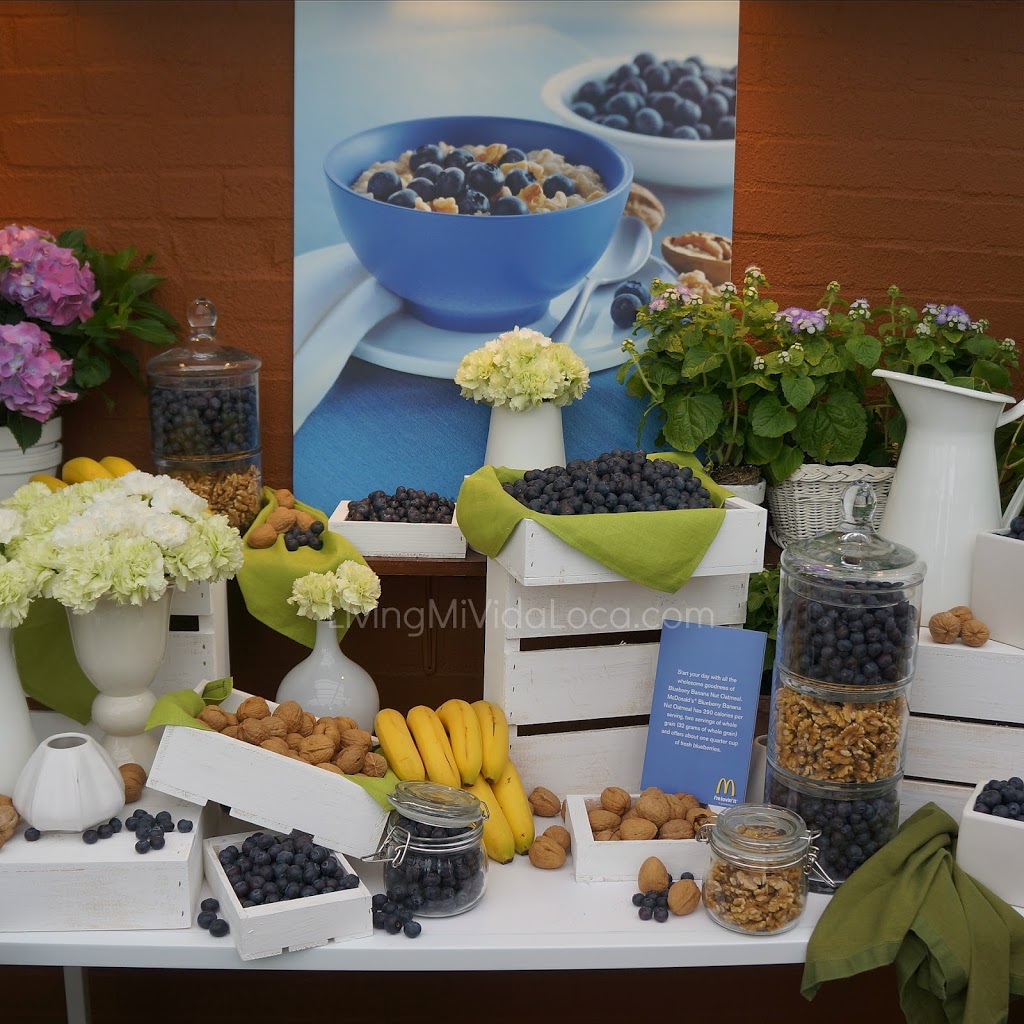 So I am here to tell you that you can have healthy meals at McDonald's. You do not HAVE to consume their fattier products. They are offered because that's what they built their business on, but they have evolved with the times and they offer plenty of healthy options. So if you're worried about the fat in the blueberry banana nut oatmeal, just don't add the nuts and you'll save 4 grams of fat. Getting a smoothie? Skip the yogurt and it makes for an all-fruit smoothie! Get the fruit and yogurt parfait and skip the granola. More fat saved. There are so many different ways to customize their already healthy meals. In the end, McDonald's is more interested in providing you an experience. The fact that they sell food you can feel good about eating is a plus.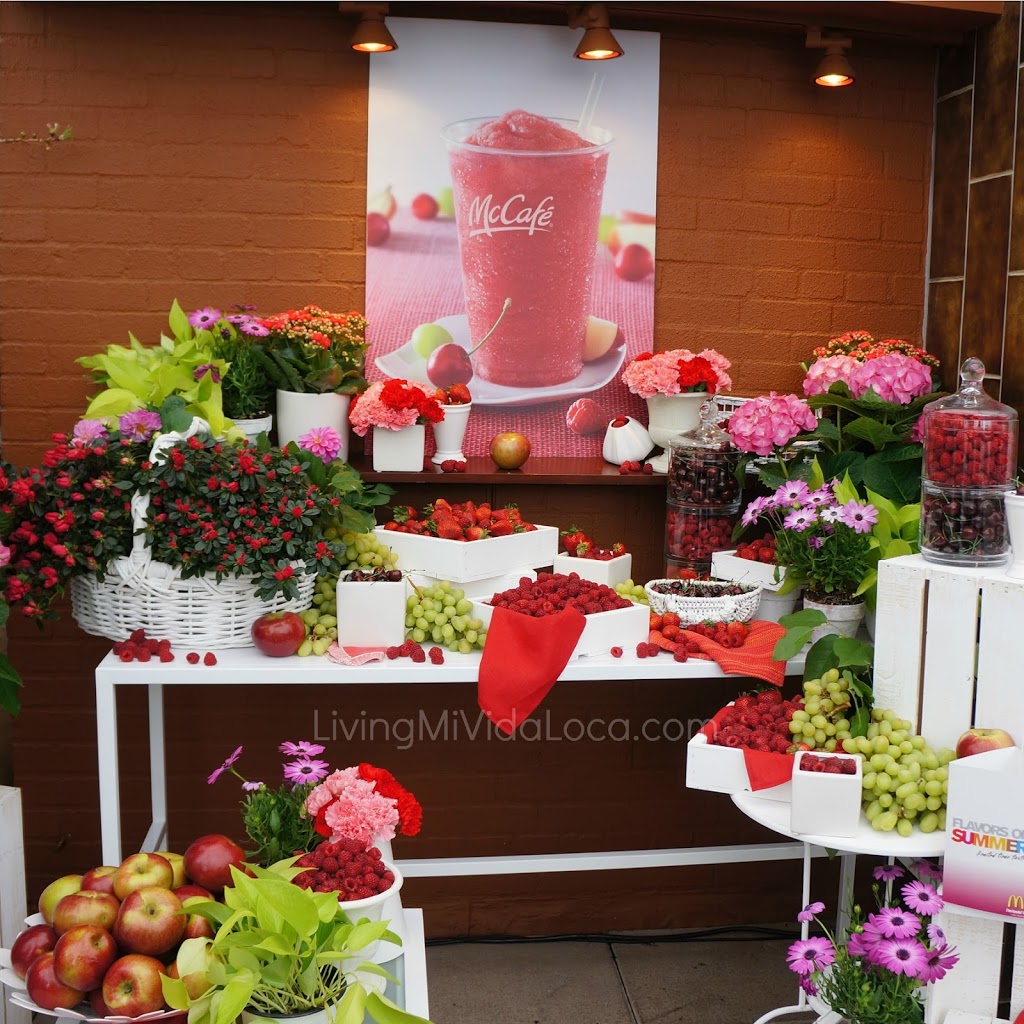 I invite you to try their new seasonal items like the Cherry Berry Chiller and the Blueberry Banana Nut Oatmeal at your local McDonald's. They are delicious, affordable and healthy.
There are tons more pictures of this very colorful and berry-licious event on our Facebook page. Hop on over and get inspired!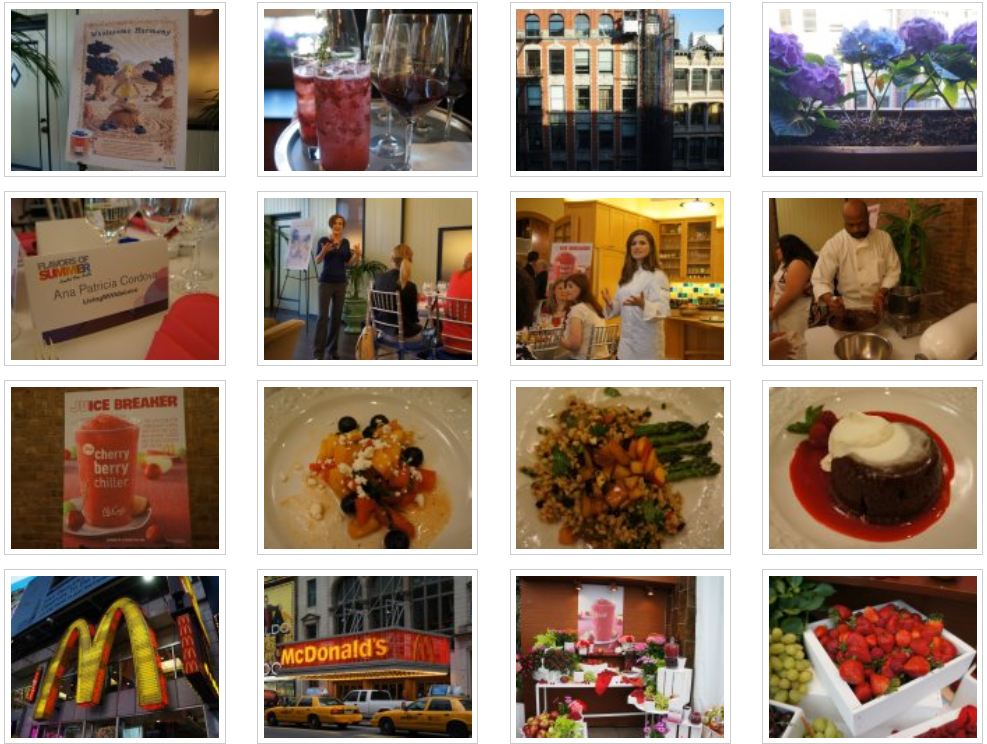 Originally published on May 20, 2012. Last Updated on August 1, 2017 by Pattie Cordova