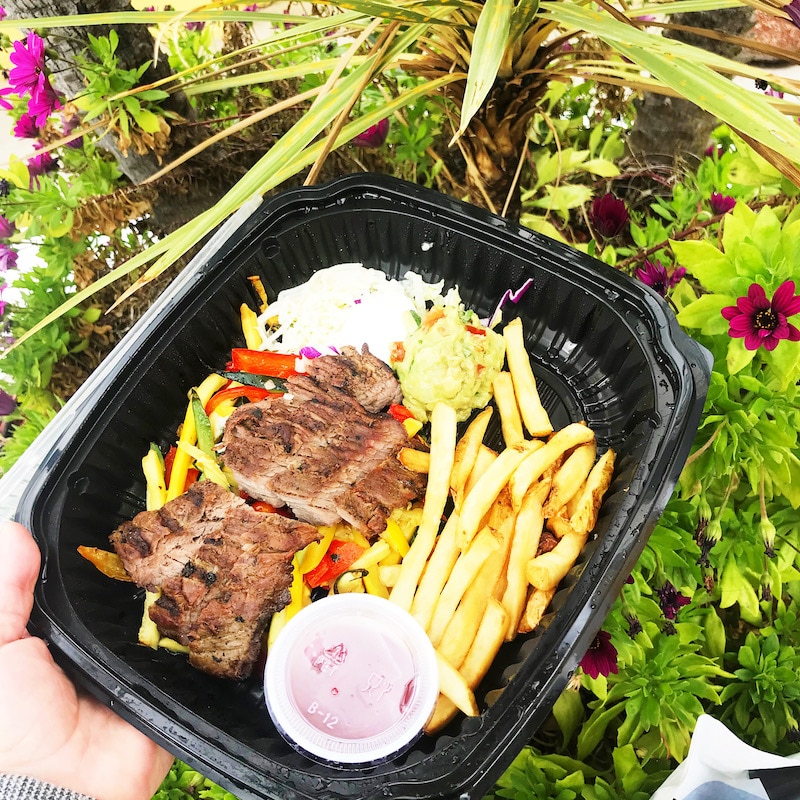 Kids eat free deals during pandemic
Kids are out of school for the foreseeable future and we are rounding up as many kids eat free deals during pandemic as we can find. Scroll down to see where in Southern California you can pick up free kids meals during this pandemic.
Burger King
The free meals will be available nationwide with any purchase through the Burger King app. The free meals are only applicable on takeout or drive-thru orders — not delivery. The free meals can be redeemed one time per guest, daily, through April 6. The brand will also be offering free delivery on orders placed via the app of more than $10.
Various locations.
The Attic on Broadway
The Attic on Broadway is giving away free kids' meals and breakfast burritos to kids under 18.
3441 East Broadway, Long Beach
Hugo's Restaurants
For children 12 and under, the menu includes grilled chicken, burger and fries, chicken tenders, a breakfast combo, spaghetti, and mac n' cheese.
8401 Santa Monica Blvd, West Hollywood, CA 90069
12851 Riverside Dr, Valley Village, CA 91607
Ruby's Diner
Kids eat free everyday! Limit one free child entree per each adult entree purchased. Valid every day until 3/31/2019.
Various locations.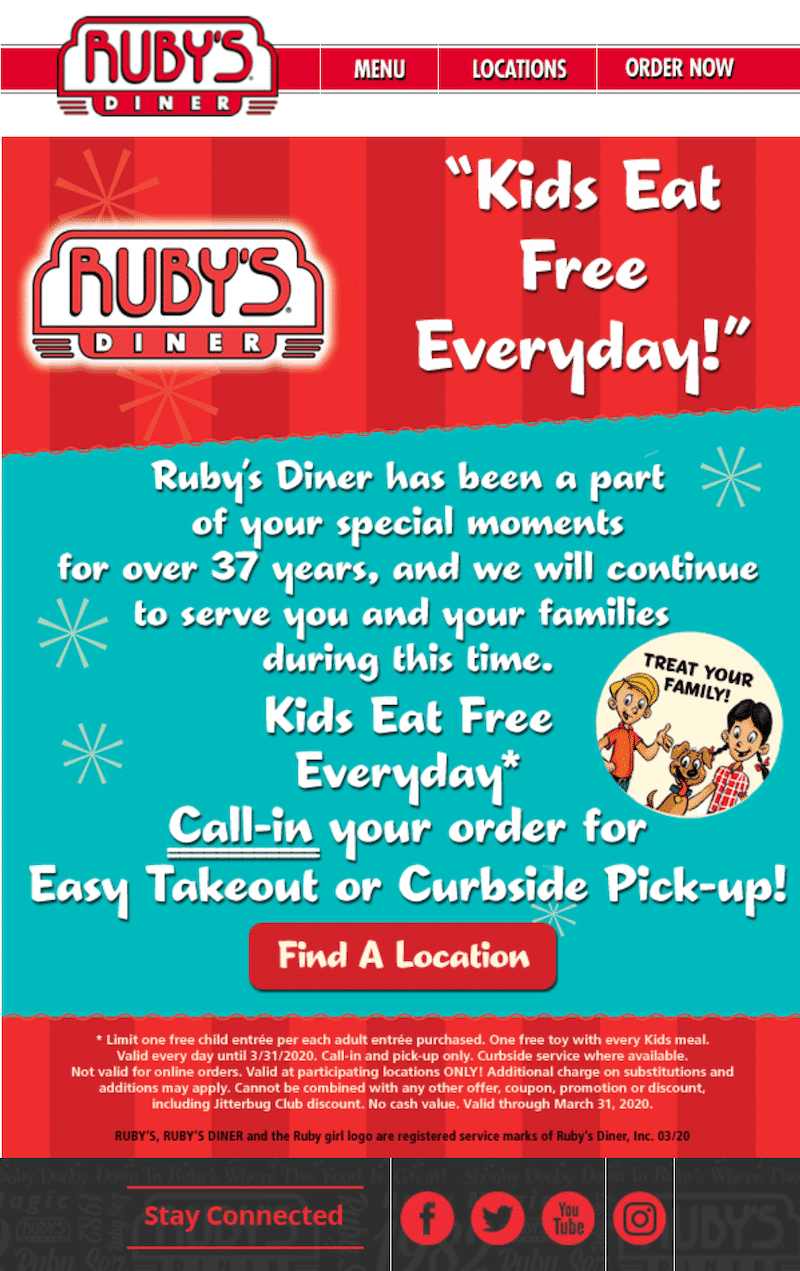 Denny's Diner
El Torito
El Torito currently offers two free kids meal every day – no additional purchase necessary. Read more about our experience here.
Various locations.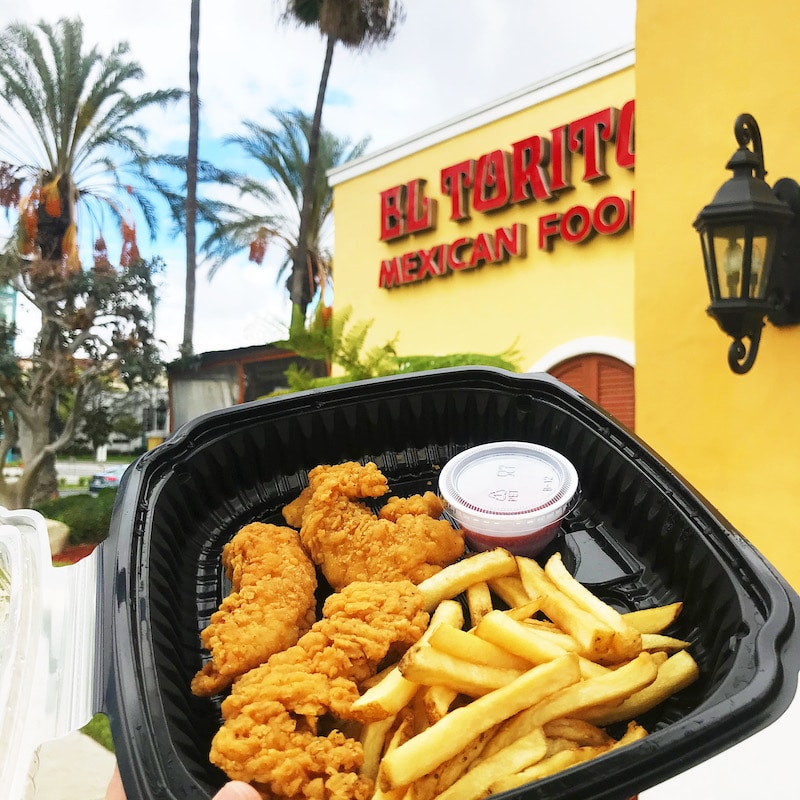 Los Angelitos Bakery
Free pan dulce for kids. One free bread to each child, aged 5-13 years old, Monday-Friday from 12pm-2pm. Walk-in only . They will offer this until LAUSD allows children back into school .
Limited to 1 bread per child, per day. Feel free to ask any of Los Angelitos Bakery family for more information by stopping by in person or calling 323-587-2253
2881 E Florence Ave, Huntington Park, CA 90255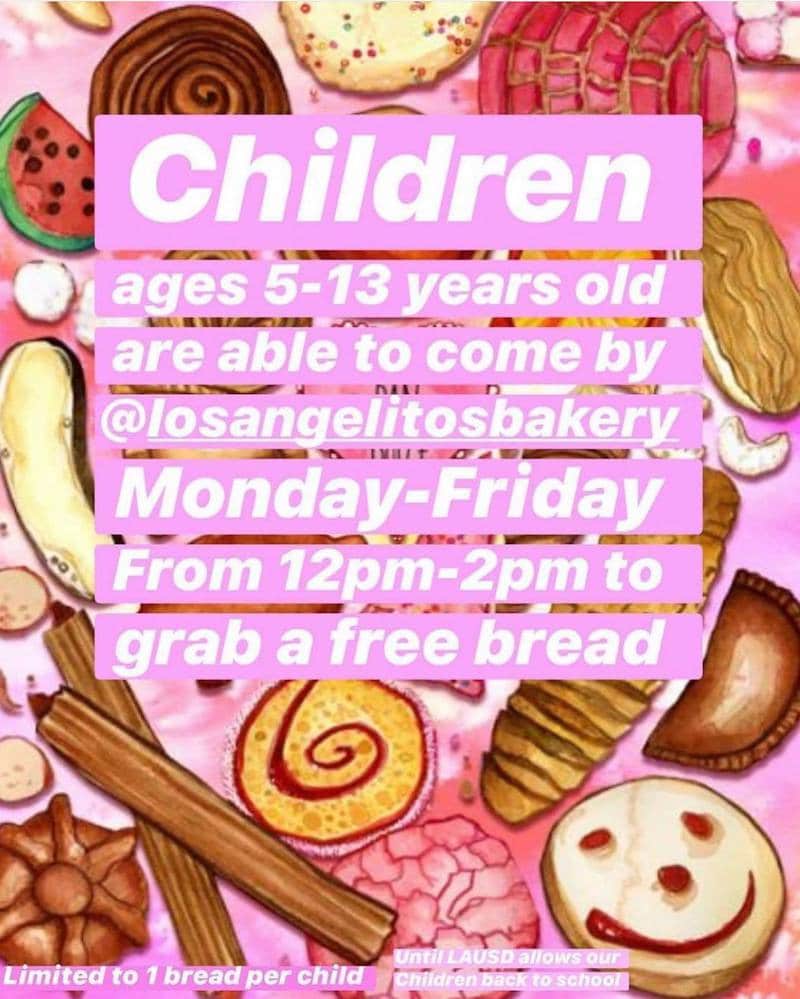 If you come across other Kids eat free deals during this pandemic that we're going through, we'd love to share! Send us an email at [email protected] or a message on any of our social channels. Thank you!
Originally published on March 21, 2020. Last Updated on March 22, 2020 by Pattie Cordova