I love traveling. When sites and magazines, such as TripAdvisor, release lists, I like to go over them and see which places I've visited. It's especially nice when "must see" places are in the same state as I am because then I can put them higher on my bucket list.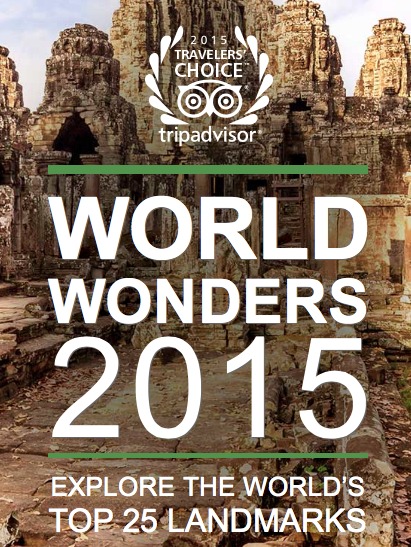 Recently, Trip Advisor revealed the winners of its 2015 Travelers' Choice Awards for Landmarks for both the U.S. and the world. As it turns out, the number one on the list for the United States is Alcatraz Island in San Francisco, which also happens to rank number eight on the international spectrum. The Golden Gate Bridge, is also on the list. Our last visit to San Francisco knocked out both of these places on the list. Next up? I would love to visit Angkor Wat – the temple complex in Cambodia.
The Top Ten Landmarks in the world, according to TripAdvisor's 2015 awards are as follows:
Angkor Wat
Machu Picchu
Taj Mahal
Sheikh Zayed Grand Mosque
La Sagrada Familia
St. Peter's Basilica
Milan Cathedral
Alcatraz Island
Cristo Redentor
Golden Gate Bridge
Visit Tripadvisor.com/TravelersChoice-Landmarks for the full list and start filling out that bucket list!
Originally published on June 12, 2015. Last Updated on January 10, 2019 by Pattie Cordova