[disclaim]This is a sponsored post in partnership with Latina Bloggers Connect and Cerveza Montejo.[/disclaim]
Growing up Mexican in Southern California meant that I retained a lot of my parent's culture without feeling like an outcast. Ninety percent of the kids in school were of Hispanic decent – and many of us were first-generation born in the United States. It didn't feel out of place to speak Spanish with our friends, talk about last night's novela or share news about the last quinceañera that we attended. As I grew up, married and had kids, it became obvious that I would have to work on being authentically Mexican living in the United States if I wanted my kids to have a similar upbringing.
[lightbox title="Queso Fundido, Salsa de Chile de Arbol and Mango Salsa" url="https://livingmividaloca.com/wp-content/uploads/2014/04/salsa-queso-fundido.png" width="900″ height="500″]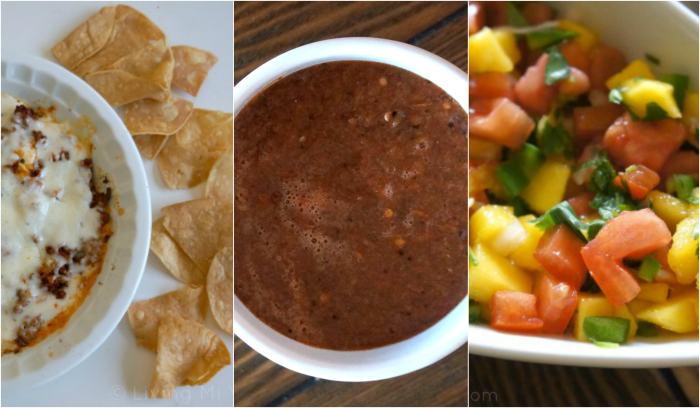 [/lightbox]
So what do we do? Well first we make sure to infuse as much vegetarian Mexican food into our diet as we can. That means shopping for authentic Mexican products at Hispanic supermarkets. Each trip to these markets means that I am bringing home mangos for our mango salsa, chile de arbor to make homemade salsa (my mom's recipe) and queso oaxaca for our queso fundido. I also buy bolillo for tortas and to toast in the oven with butter, and handmade tortillas still warm from the tortilleria at the grocery store. For dessert I'll pick up some pan dulce and tres leches cake if I want to treat myself to something extra special.
We can't forget about drinks when we visit the Hispanic market. I make sure to pick up a few guava juices, chocolate Abuelita and Mexican beer, like Cerveza Montejo. It's important that the food and drink that we purchase is not "Mexican inspired," but that it is in fact made in Mexico. That's why I choose Cerveza Montejo – it is brewed at Cerveceria Modelo in Tuxtepec, Oaxaca, Mexico. It also tastes smooth, refreshing and crisp. I like to keep at least a few bottles in the fridge for guests and random workers, like the landscapers.
As far as the kids go, we have chosen to enroll them in a dual-immersion school where they are taught in Spanish ninety-percent of the time. This has helped us keep the Spanish language alive in our family, and the kids can speak to their grandparents in their native tongue. It's the sweetest thing to see my kids go over to Abuelita's and talk to her en español.
[lightbox title="Abuelita reading to grandson" url="https://livingmividaloca.com/wp-content/uploads/2014/07/grandmother-reading-to-grandson.jpg" width="900″ height="500″]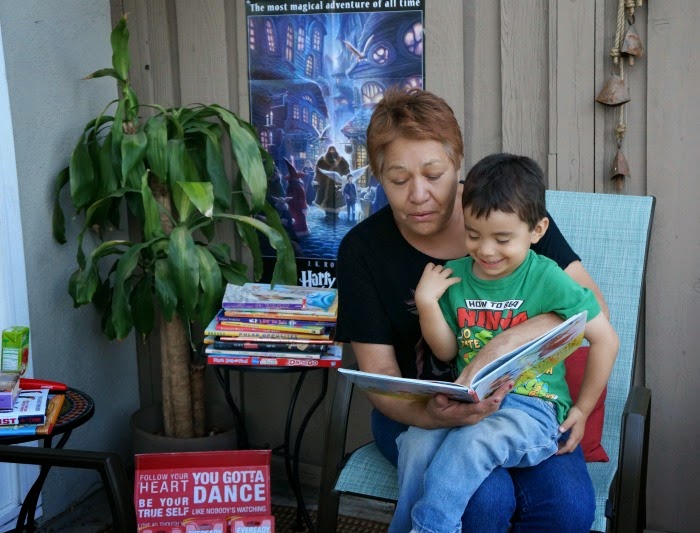 [/lightbox]
To retain the Spanish language, I play novelas in the background while I'm working and listen to Spanish radio in the morning. Though I don't read in Spanish as much as I should, I do subscribe to People en español – which I read before passing it on to my mom.
I make an effort for my family to experience la cultura by attending live musical performances where we often enjoy mariachi music and ballet folklorico. Recently, I found that funnest way to do this is simply by taking the kids to family fiestas, whether they're hosted by us or by friends (of friends). In fact, just a few weeks ago I had the pleasure of dancing to a corrido with my seven year old. I was so happy dancing to "La Puerta Negra" with him that I just about cried on the dance floor. If you've never been to a Mexican party, let me just say this: it's always a great gesture to bring along beer, even if you don't drink yourself. Pick up some Cerveza Montejo and present it to the host after the obligatory hug and kiss hello. They will appreciate you bringing a beer that pairs well with Mexican food, since chances are that you will probably be having tacos or something very similar to that at the fiesta.
[lightbox title="Always take Mexican beer to a party" url="https://livingmividaloca.com/wp-content/uploads/2015/03/hostess-gift-mexican-party.jpg" width="900″ height="500″]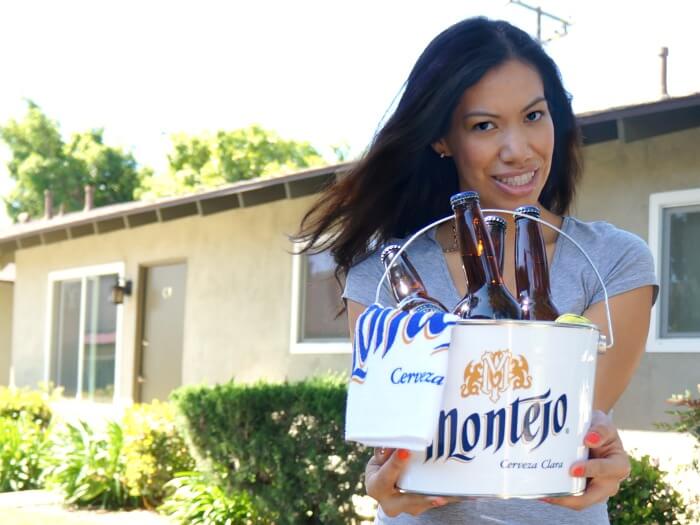 [/lightbox]
Once we got into the groove of things, living in the United States while clinging to our roots got a lot easier. Our hope is that the kids will grow up with la cultura ingrained in their every day life that they too will be able to share it with their kids.
[disclaim]This is a sponsored conversation written by me on behalf of Montejo. The opinions and text are all mine. For more information on where to buy Cerveza Montejo, visit www.CervezaMontejo.com and follow them on Facebook (https://www.facebook.com/CervezaMontejo), Twitter (https://twitter.com/cerveza_montejo) and Instagram (https://instagram.com/montejo/).[/disclaim]
Originally published on March 12, 2015. Last Updated on February 14, 2016 by Pattie Cordova