[disclaim]This #OBelievers post is in partnership with Socialstars and o.b. Pro Comfort. All thoughts and opinions remain my own.[/disclaim]
I've been all about living with less since the beginning of the year. When we moved in April, it was even easier to keep to that. We got rid of so much stuff during our move – but better than that – we didn't buy more "stuff" to make up for it! We've kept to our new less is more philosophy and I've found that this kind of thinking has kind of taken over my life. It's helped me stay focused on achieving my goals, and it's reduced my stress in the process.
Check out just a few ways that I've managed to live with the "less is more" philosophy in my life. In the process, this change has also trickled out into our home and family life.
I made an office in a closet space
I had a whole room for all my work stuff before the move. I thought for sure we'd do the same in our new place. However, we decided to turn the third bedroom into a guest room, and the closet? Well that became the new office space. It took about two days to get the closet rod and shelves out of there, paint it, and then move my desk in and small table. I love the end result – and I'm just as productive as when I had a whole room!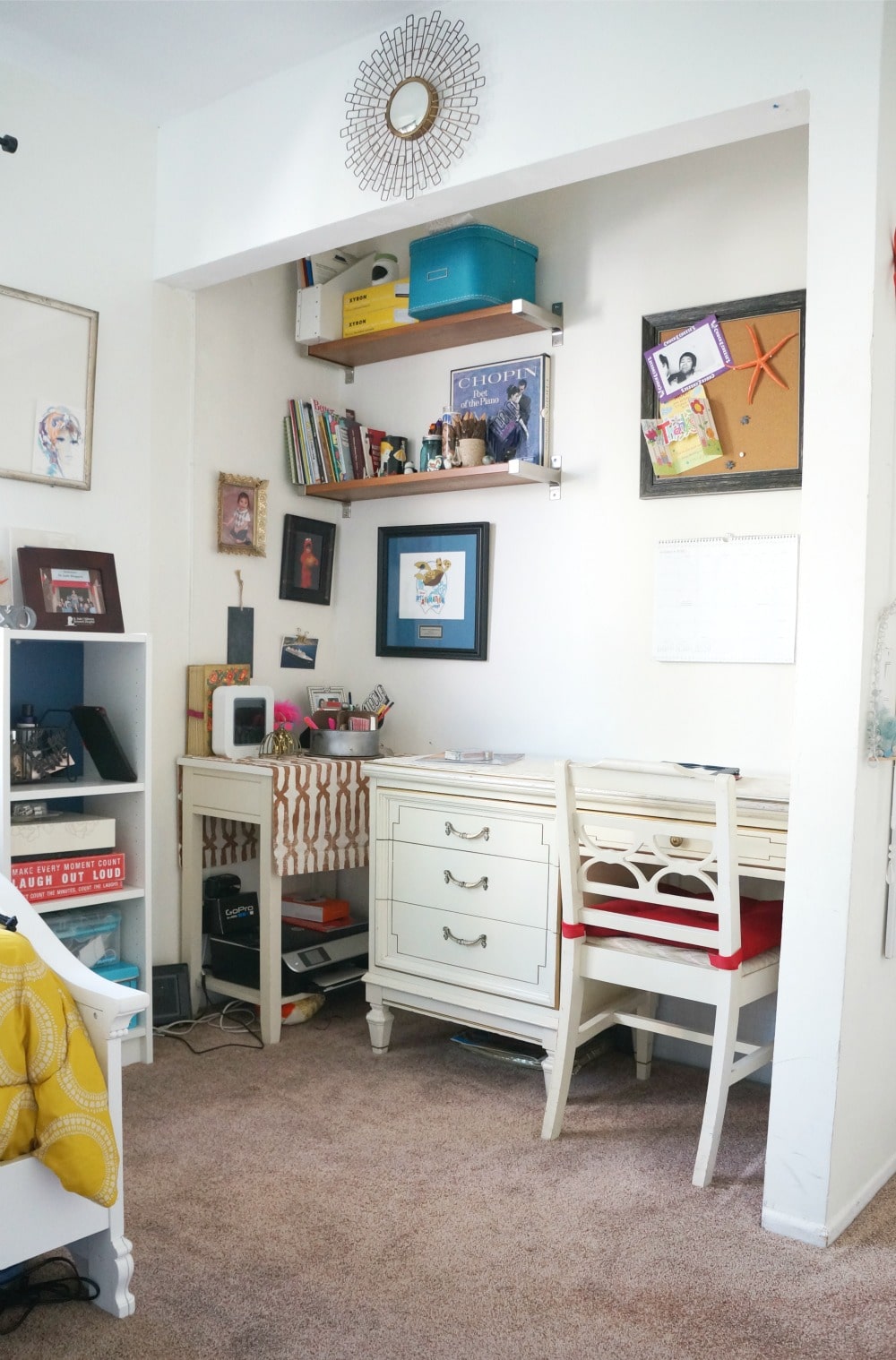 I have only two sets of sheets
I used to have a host of sheets for my last bed. When my new Custom Comfort bed moved in, I went out and bought super awesome and comfy sheets that fit perfectly. We bought two sets, thinking that we would buy more later. As it turns out – we only need two sets! We went on to reduce the amount of sheets that the kids have too.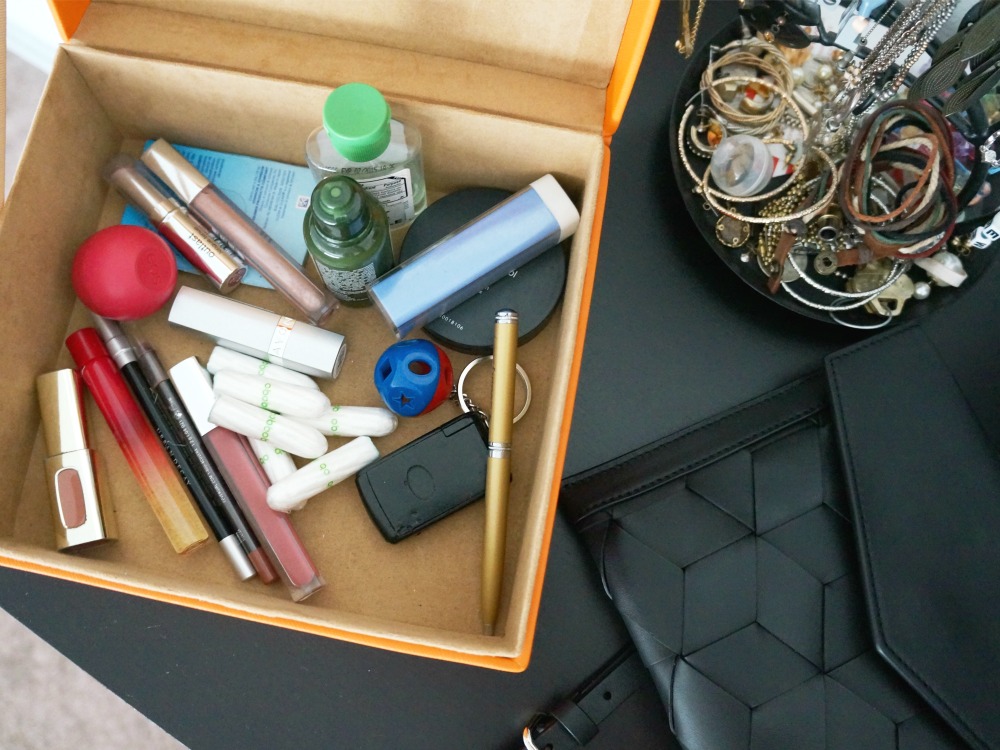 I have a catch-all system
I love switching up handbags, I don't love having a mess in my bag. So rather than just leaving handbags filled with receipts and other random things I collect, I have a box where I dump all the contents that I absolutely need in my handbag. This allows me to just pick up a bag when I need it, put my most important contents into it, and be on my way. Of course, I always make sure to leave space for those tiny little o.b. tampons. Thankfully, they don't take up much space (especially the Pro Comfort in "regular," because I need to have them with me. I've come to depend on their Fluid-Lock grooves and SilkTouch to keep me comfortable and protected during that time of the month. Plus, I always have some with me in case my friends have an emergency. They also fit into my "less is more" system with their compact size, lack of applicator and making it so that it creates less waste.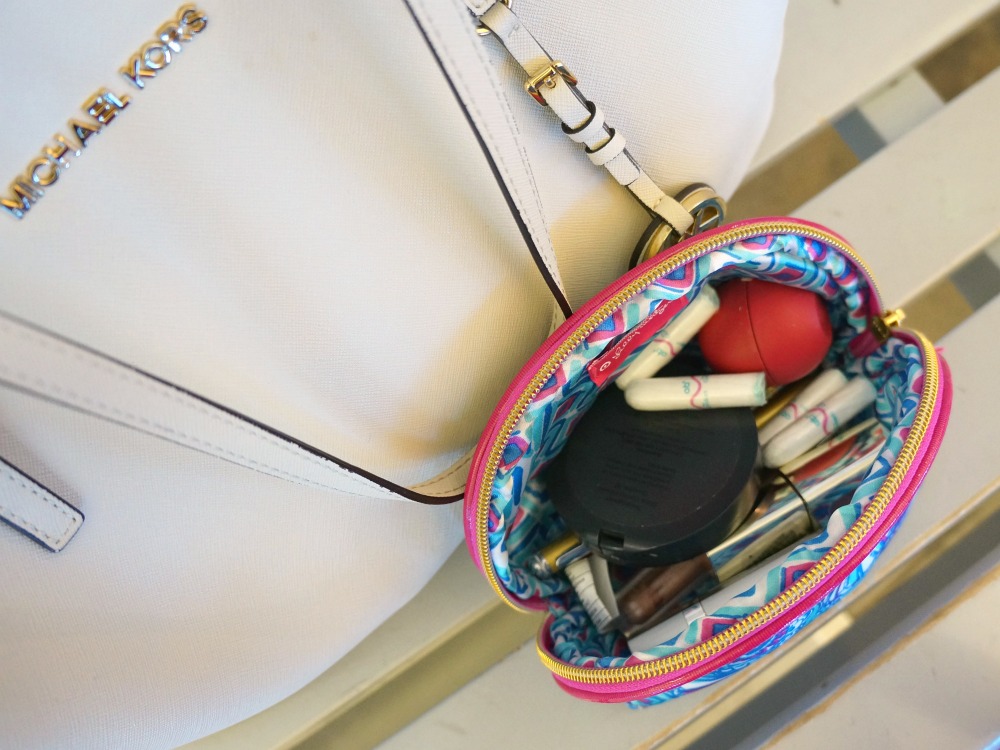 I ditched the minivan for a hybrid
I had a minivan that seated way more people than I have in my immediate family. Something happened when my first-born was a year and a half year old that made a huge minivan a "must have" in my life. Now, with the experience of two kids under my belt, I realized that I drive way more than I ever thought I would and I'm wasting a crazy amount of money on gas. So I got a hybrid. I feel a lot less guilty driving those 100+ miles a week and it's so much cheaper.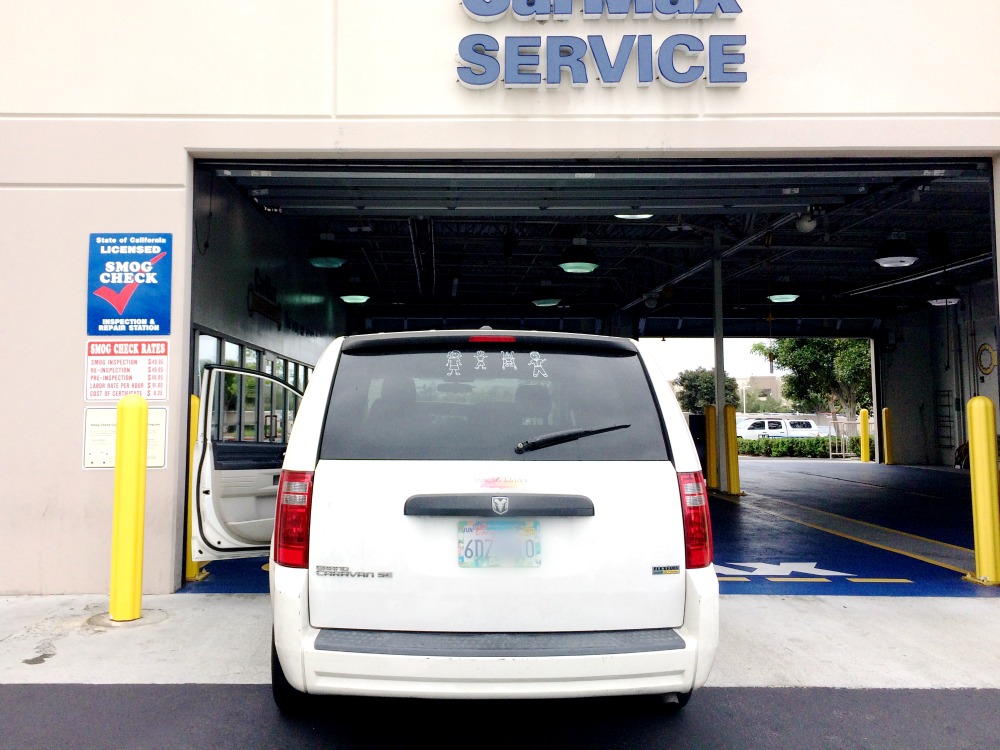 I ditched so many things here and there that have really helped me stay focused on achieving my goals, increased productivity, and reduced stress!!! I can't believe how these little things have helped me in my everyday life. I'm always looking for ways to consolidate, get rid of things that I don't need and create more productive systems. I'm constantly donating goods and giving them away to family members. Do you live the "less is more" philosophy too? I'd love to hear your tips on ditching things in your life that you really don't need to succeed.
Originally published on October 8, 2015. Last Updated on October 8, 2015 by Pattie Cordova