There's so much to do in Orange County! This weekend, we headed out to San Clemente and bringing you a list of fun things to do in San Clemente.
We love exploring Orange County, especially because there are so many restrictions still in place to travel further away. It's always nice to explore closer to home.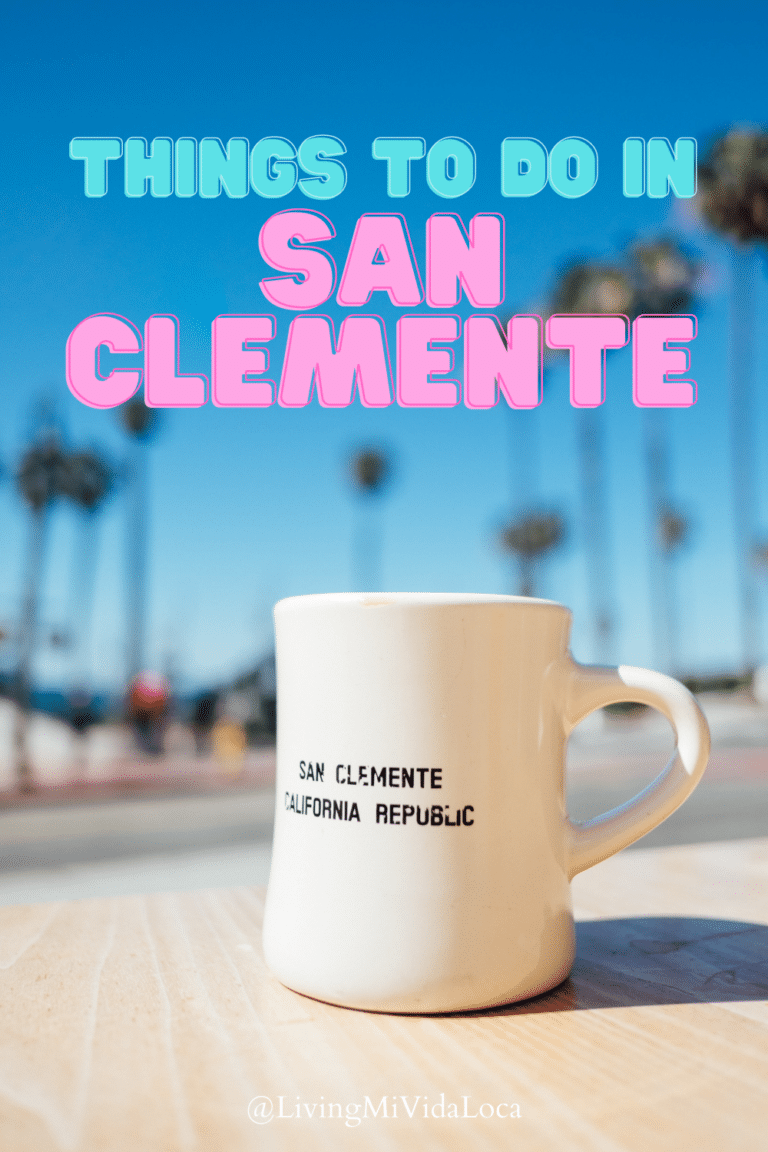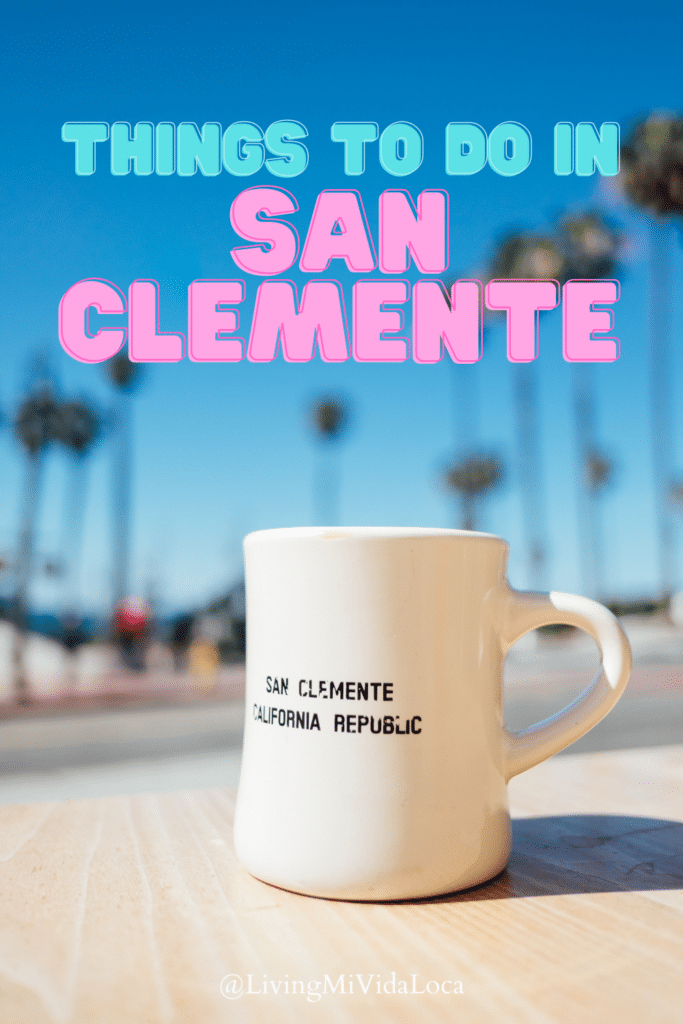 We wanted to explore San Clemente, a cute little coastal town right at the most southern edge of Orange County.
San Clemente is referred to as the Spanish Village by the Sea. It is known for its white sandy beaches, perfect weather, coastal views, lively downtown, rich history, and the Spanish style architecture.
We had so much fun in San Clemente and we're sharing our staycation itinerary with you! This itinerary is perfect for a couples getaway, but you can modify it to include children.
Things to do in San Clemente
Casa Romantica Cultural Center and Gardens is south Orange County's major cultural institution and a 1927 Spanish Colonial Revival registered historic landmark.
Casa Romantica hosts events all year that include music, art, dance, theater, horticulture, and a lecture series that hosts international talent to south Orange County.
The center also hosts a variety of free arts education programs for children year-round.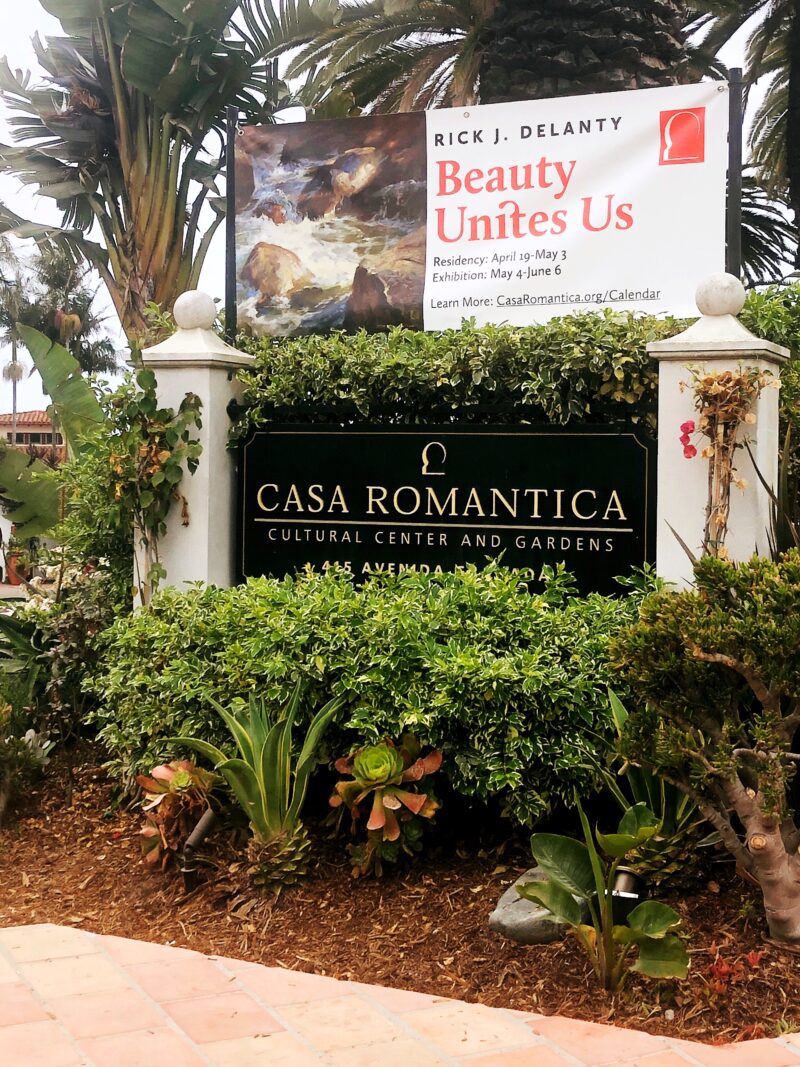 We found this place memorable because it has amazing ocean views, it is a historic property and has beautifully landscaped gardens.
You can see the San Clemente pier from the various points in the property where you can take pictures. There are plenty of benches placed throughout the property for that perfect shot.
There is also a gallery with art pieces and we saw someone giving a tour to possibly book a wedding there.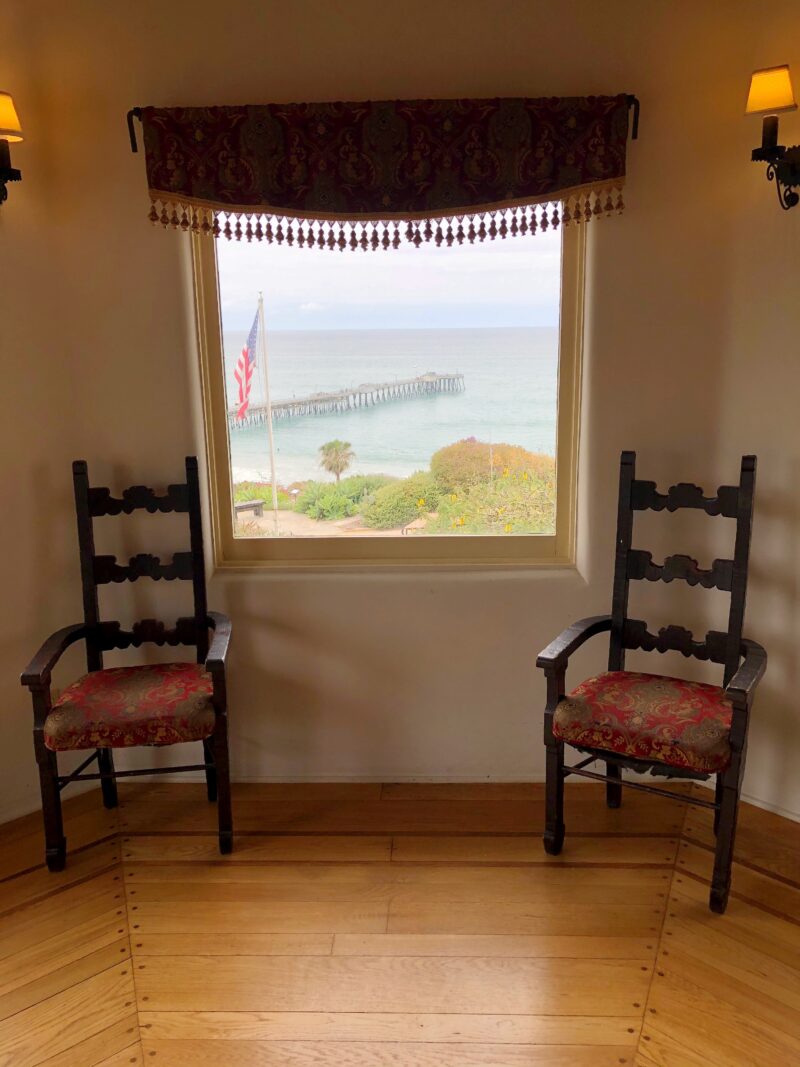 We felt extremely safe even though it was a bit busy Saturday morning because almost everyone on the property was wearing masks even outdoors. It took us about an hour to tour the entire property.
Casa Romantica
Hours: Tuesday-Thursday 10AM-4PM
Friday-Sunday 10AM-2PM, Closed Monday
Cost: Adults $5, Children 12 and under; FREE
Military: FREE, Members: FREE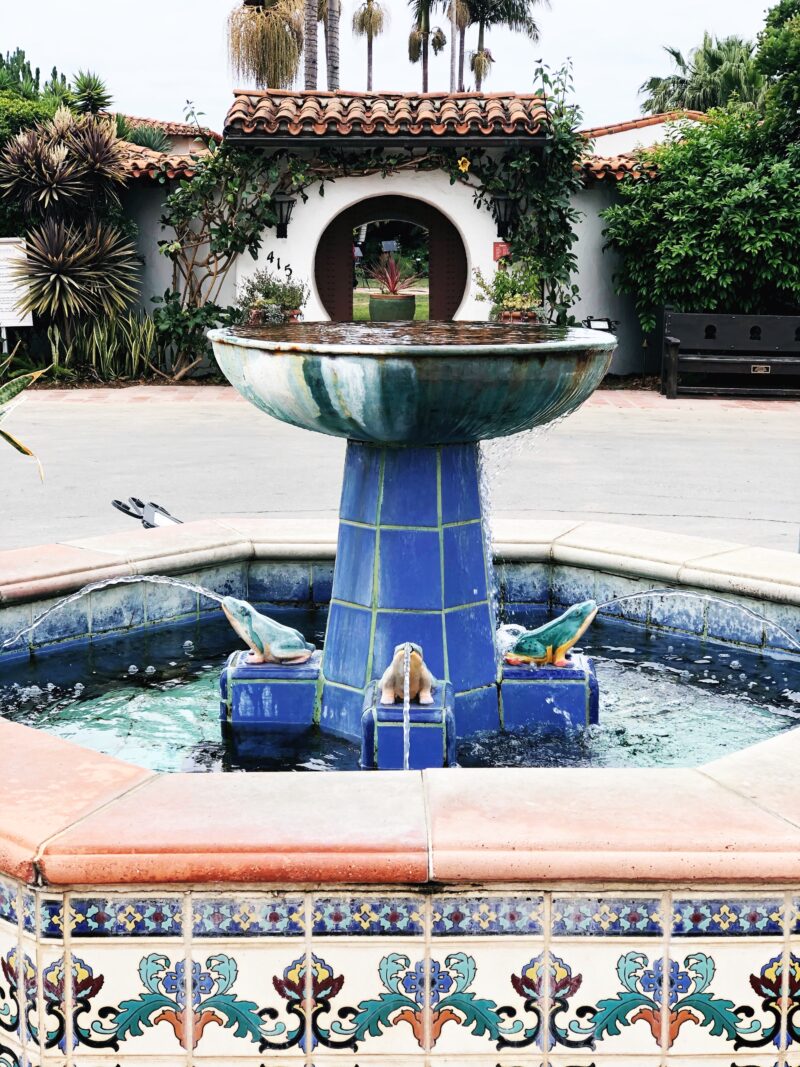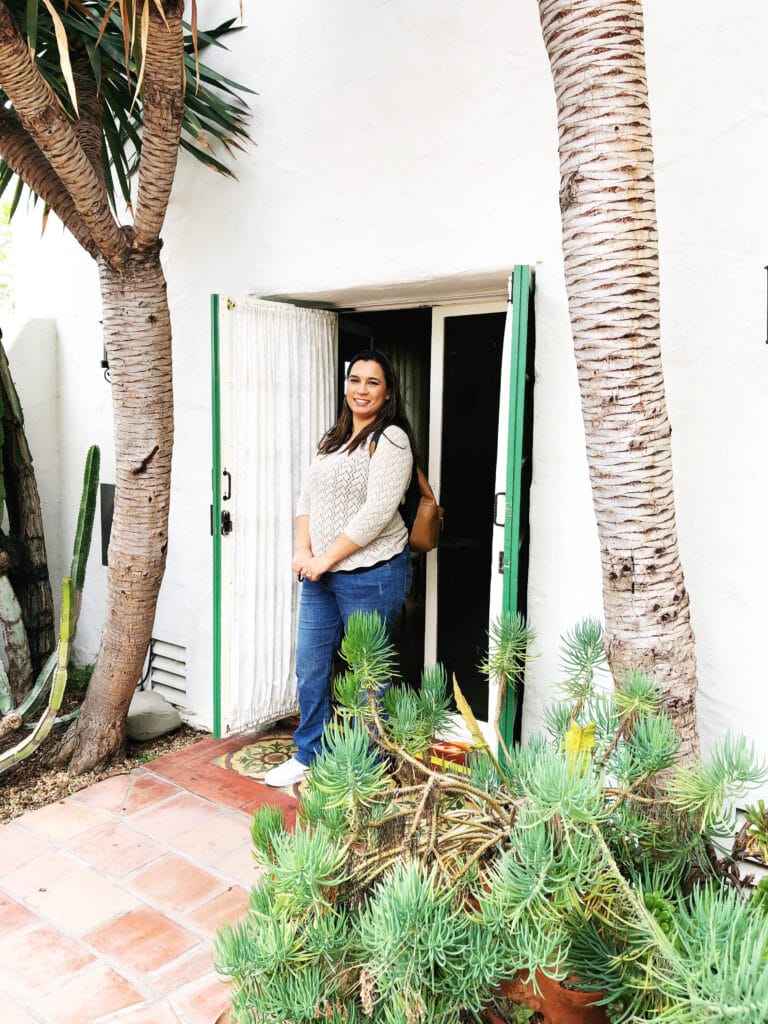 Orange County's first and only coastal outlet shopping experience is the Outlets at San Clemente and they have over 60 stores. We love how they decorate for major holidays and how they hold special events.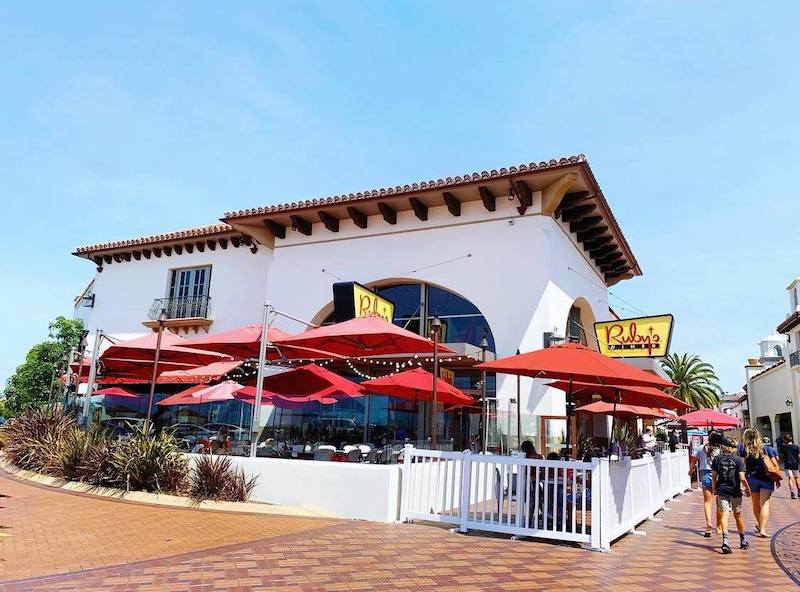 One of our favorite places to eat at Outlets at San Clemente is Ruby's. We love going in there to grab a burger, fries and a shake. This Ruby's also hosts a tiki room that you can reserve (for free!) and use for gatherings. Next door you'll also find an ice cream bar.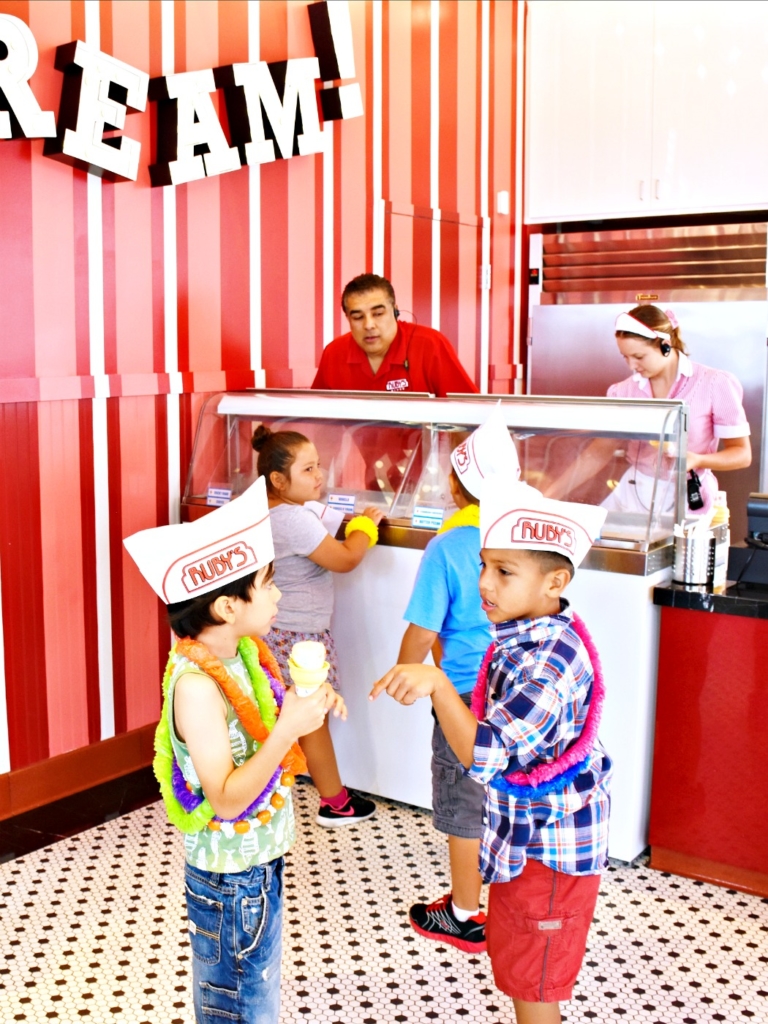 If you contact the visitor center, you can get 15% off your order on your next visit.
We enjoyed shopping at some of their stores including Nike, H&M, White House Black Market, and Chico's. Next time, we hope to check out Puma, Converse and Calvin Klein.
TIP: Contact the visitor center ahead of time and ask for a coupon guide. Many stores offer discounts, just like Ruby's. Coupons will be sent to your email – just request them. Using this tip we were able to get 20% off an item at H&M.
You can call or email the California Welcome Center for a FREE coupon guide that can be emailed to you.
Outlets at San Clemente
Shopping hours: 10AM-7PM
Del Mar Street
There is plenty of boutique shopping in downtown San Clemente where Avenida Del Mar is located.
Here you'll find specialty shops, surf shops and clothing. There are also restaurants, breweries and bars.
If you visit on Sunday between 9am and 1pm you'll find a Farmer's Market.
We saw a few children's clothing shops that look great, but instead of shopping we chose to have drinks and dessert with friends instead.
The Pier/Beach
We did not end up going to the beach or pier because we went on a rather cold and cloudy weekend. Although we would like to highlight it because it is located close to everything and it's not crowded like other Orange County beaches.
We love that San Clemente is a close-knit community and everything is close to each other. We didn't have to do very much driving because of this. Instead, we walked a lot.
You can see the pier and the beach from Casa Romantica, and you may even see some seagulls flying over.
The scene is so serene and relaxing.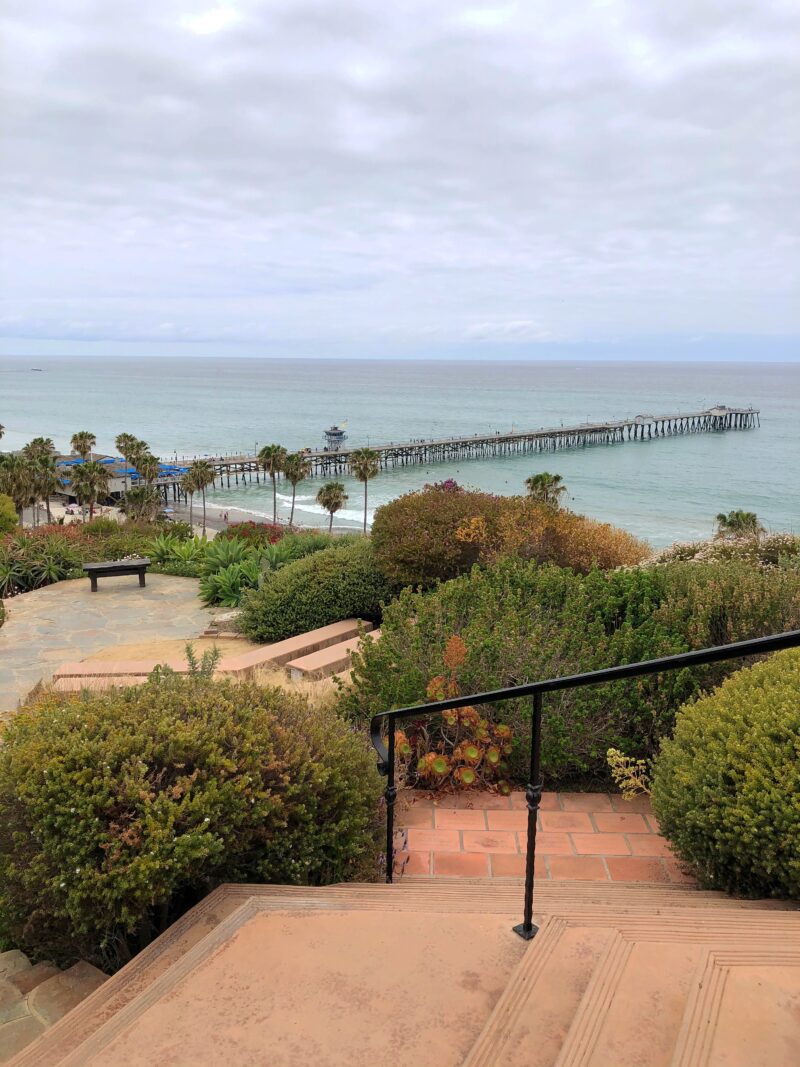 It is currently trolley season in San Clemente and this free summer service is now available.
This trolley makes several popular stops throughout San Clemente that we have already mentioned.
Riders can expect a trolley every 15 minutes and stops are clearly marked with signs.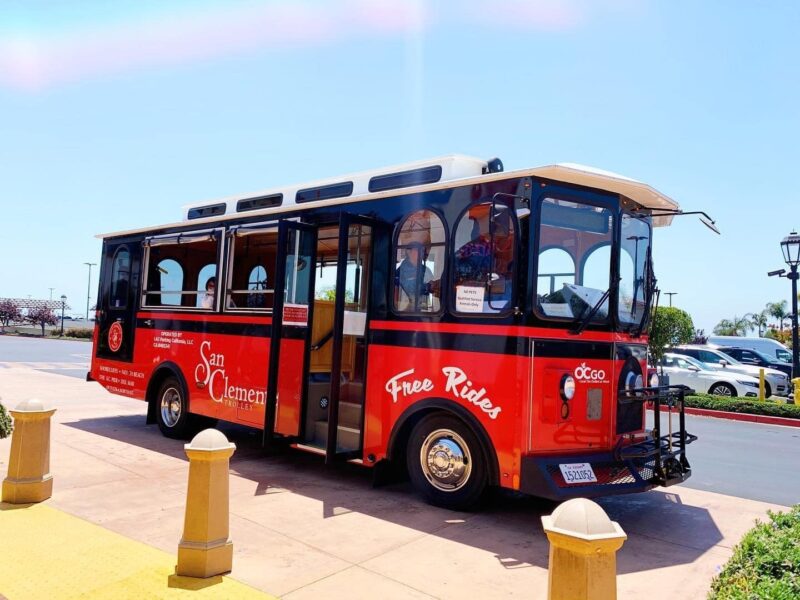 San Clemente Trolley
Monday-Friday: 12pm-10pm
Saturdays: 10am-10pm
Sundays: 10am-8pm
*Also open Memorial Day, 4th of July and Labor Day with special hours
Where to eat in San Clemente
We visited Sol Agave Mexican Restaurant and we cannot rave enough about the drinks and dessert at this place. The ambiance is amazing because they play soft Spanish music in the background.
We highly recommend this restaurant on your visit.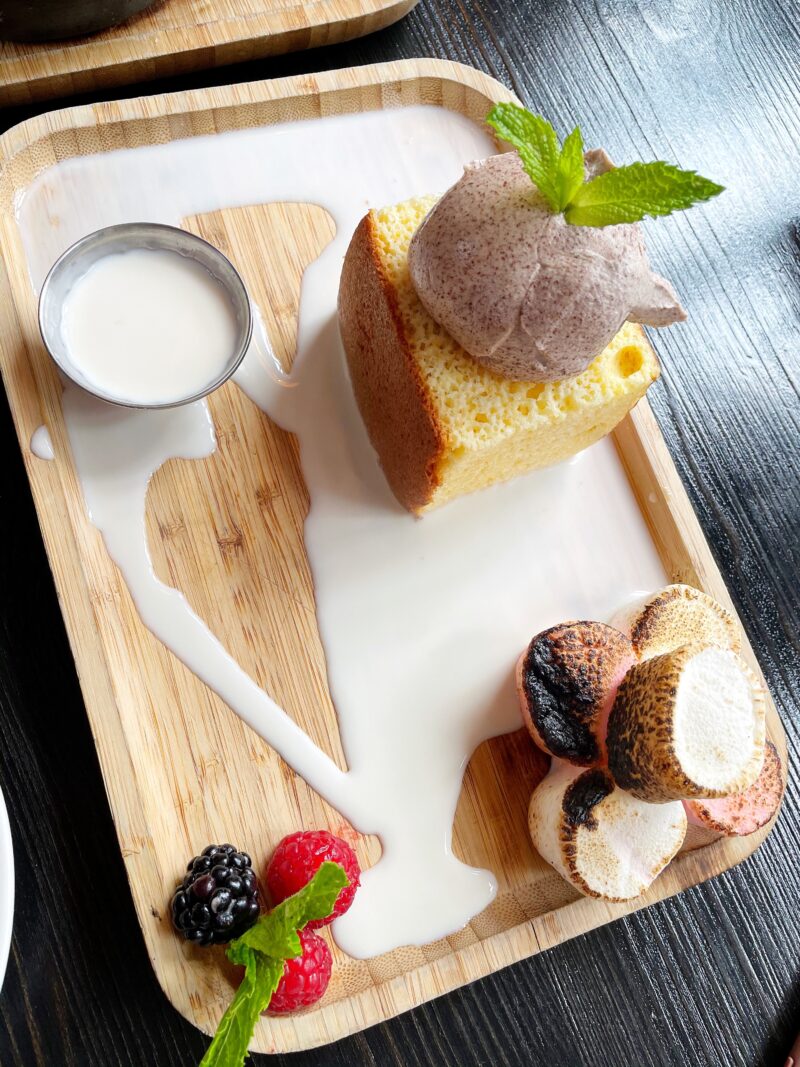 Our favorites were the Tres Leches cake, the Oaxaca Old Fashioned and the Café de Olla.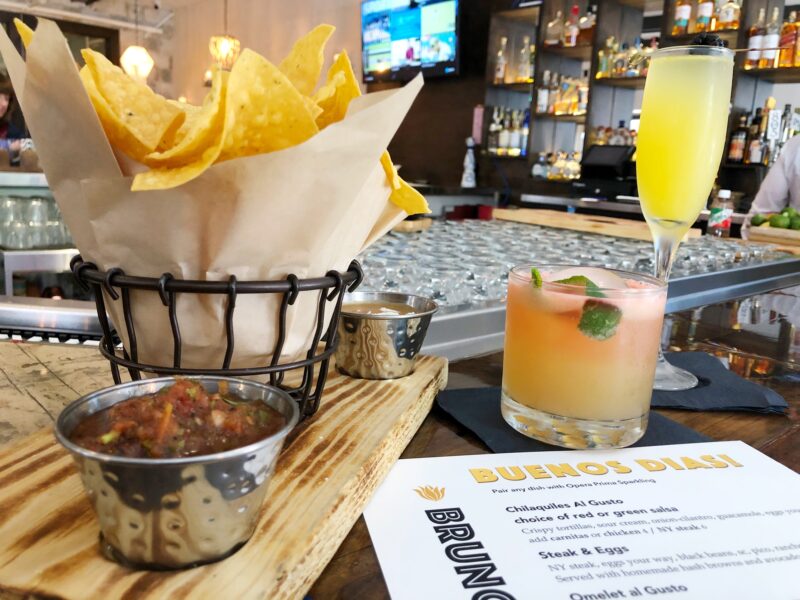 Gibroni's Pizza, Detroit Pizza
Our friends met up with us for dinner to try to some authentic Detroit pizza.
One of our best friends is from Detroit, and if you've ever met anyone from there, you will know that they are crazy about good pizza. Our friend says pizza outside of Michigan just doesn't taste the same.
We tried their double pepperoni pizza and jalapeño cheese bread and we loved it! Our friend gave it an 8/10.
Gibroni's Pizza also serves authentic Detroit chips and soda pop. They were out of soda pop when we visited, but the chips were available.
You can order on-site or you can also order through Linktree on Instagram so your pizza is ready when you get there.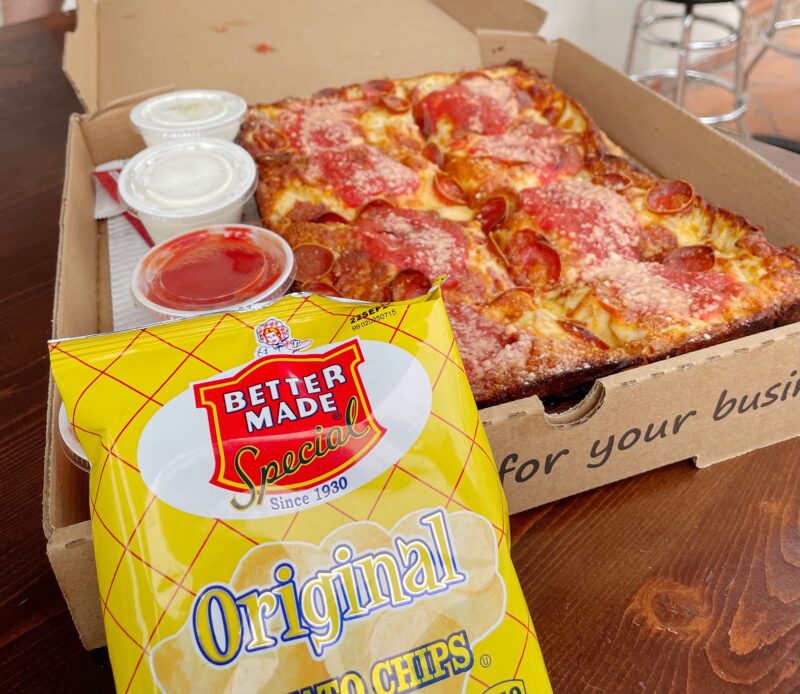 Gibroni's Pizza, Detroit Pizza
Days and Hours: Wednesday-Monday 4pm-9pm
Friday & Saturday: 4pm-9pm and by the slice 10pm-1am
Located just three minutes away from Del Mar Street, very convenient!
Where to stay in San Clemente
The Volare Ascend Hotel Collection
The Volare is a three story boutique hotel located very close to Del Mar Street.
It has ocean views, plenty of parking and spacious rooms. The area is very quiet, which we loved because we had a great night's sleep.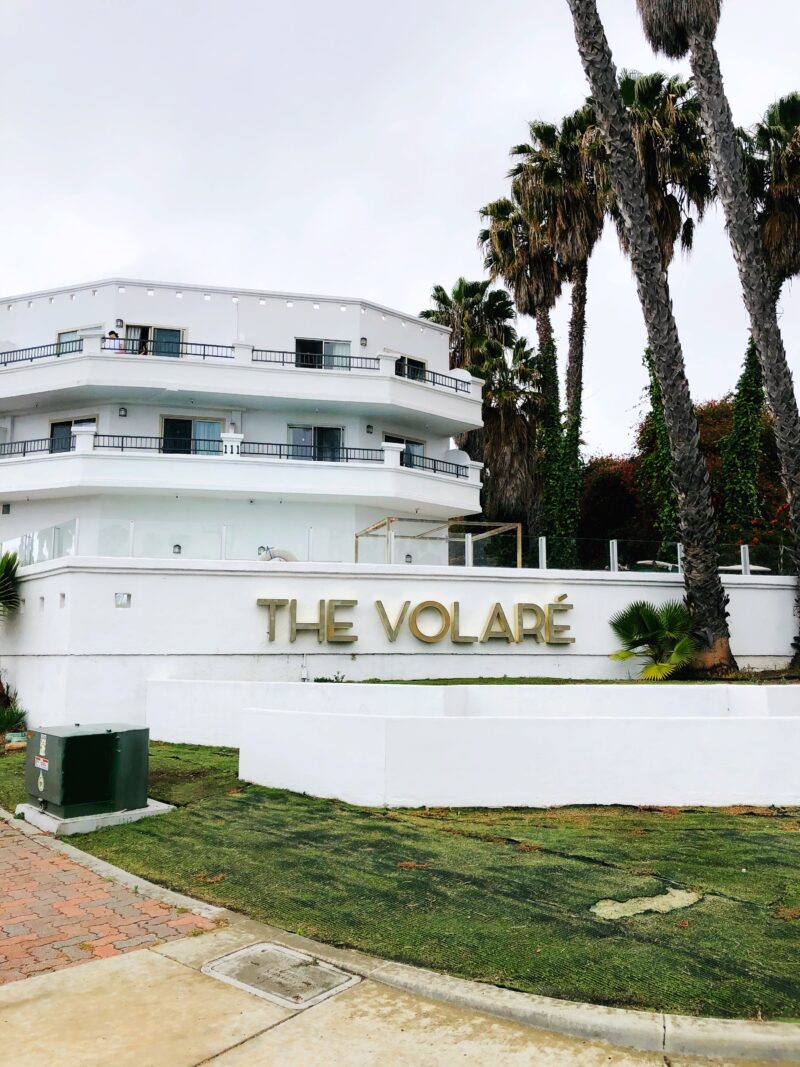 While we were hotel searching, we noticed there aren't too many hotel options because its such a small town.
Hotels in this area might be a bit pricey because of that, so keep that in mind.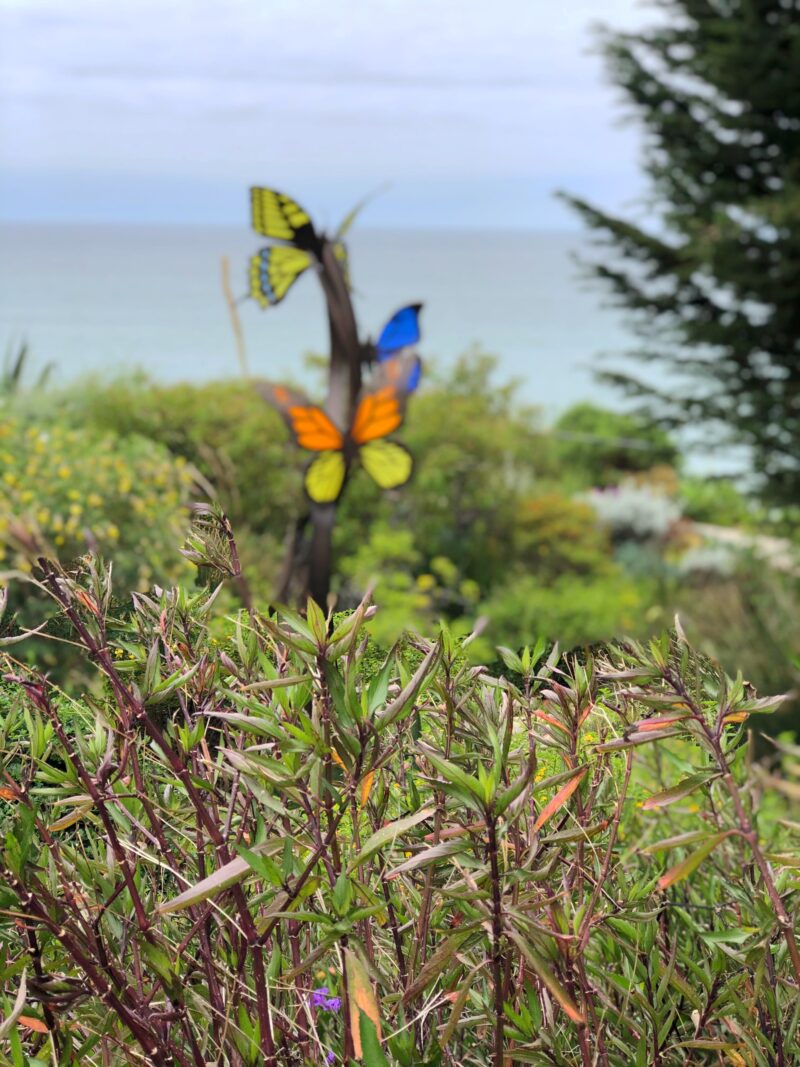 We had a great time visiting San Clemente and the experience taught us that you don't have to travel far to visit a beautiful place. Orange County is full of them!
Originally published on May 16, 2021. Last Updated on October 25, 2022 by Pattie Cordova