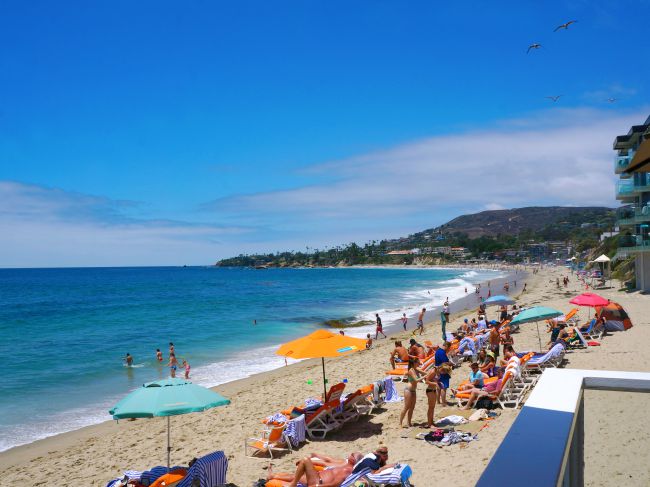 Daycation at the Bungalows at Pacific Edge Hotel
I was recently invited to spend the day at one of the fabulous bungalows at Pacific Edge Hotel, and I fell in love with a part of Laguna Beach that I didn't know about before that day.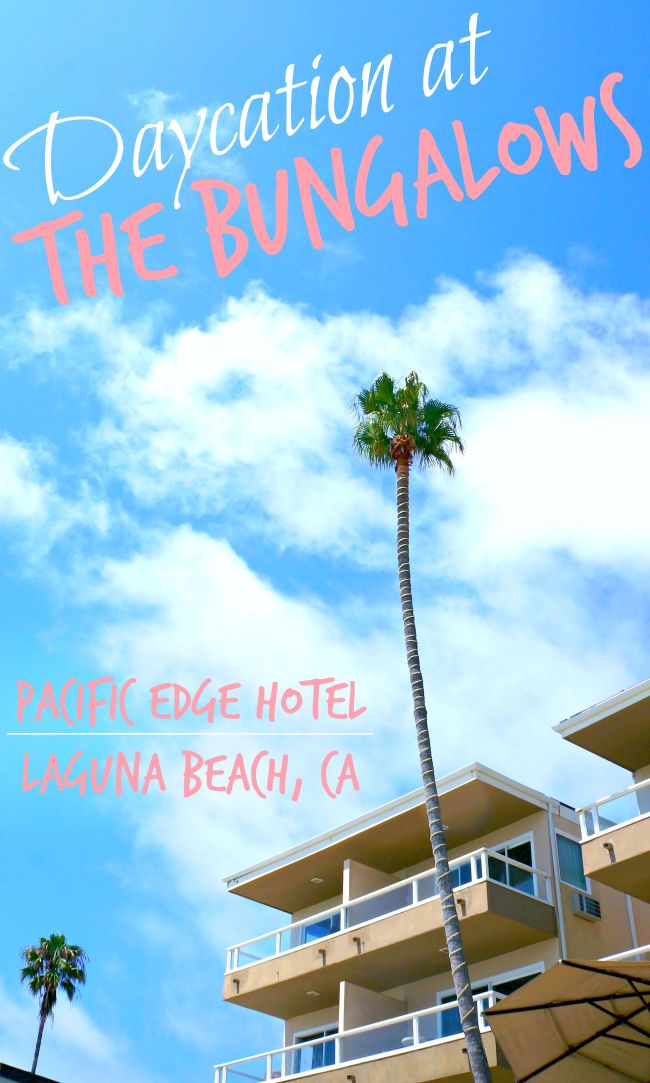 I soon found that tourists and locals know about Pacific Edge as Laguna Beach's prime oceanfront retreat. You literally cannot get any closer to the water's edge. You can trip and fall onto the beach right from the hotel! It's THAT close.
Pacific Edge also offers newly redesigned guest rooms (most with stunning panoramic ocean views) and features a whole lot of great amenities including our favorite spot: the private, beachfront Bungalows. These spots are the perfect luxe destinations for special celebrations and events, and even just a "daycation" getaway.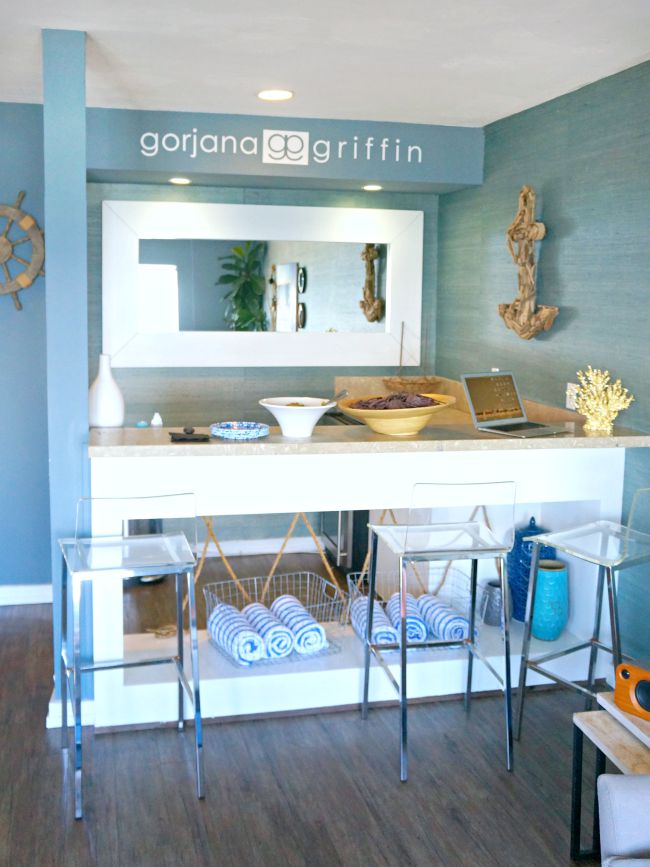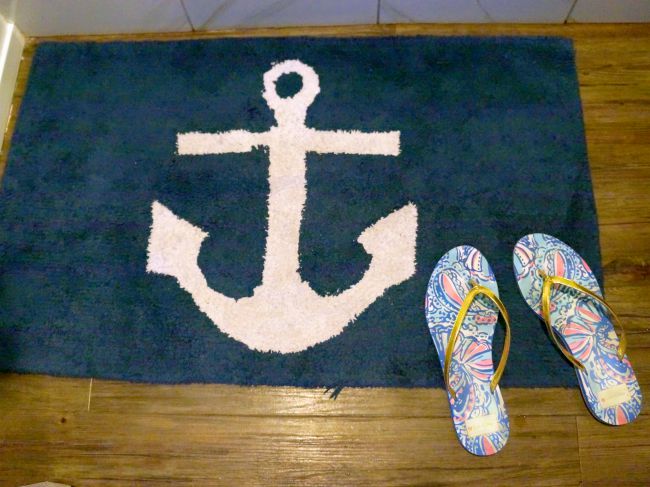 In all my years, I never imagined that a spot like these private, beachfront Bungalows existed. They're everything that you would expect from a gorgeous beach city, but also incredibly accessible!
The Bungalow: What can you expect
Along with stunning interior décor, each Bungalow includes a comfortable living room that overlooks the ocean, a VIP Bungalow host, a private bathroom with shower, bar area, valet parking, catered food and beverages, and a private deck area. It's truly an experience that everyone needs to have at least once.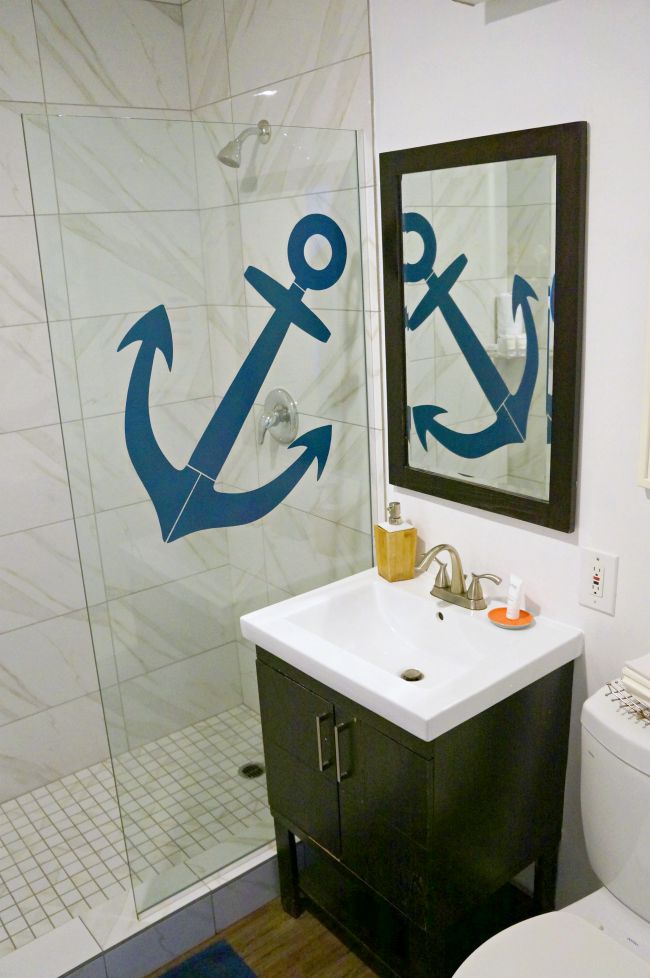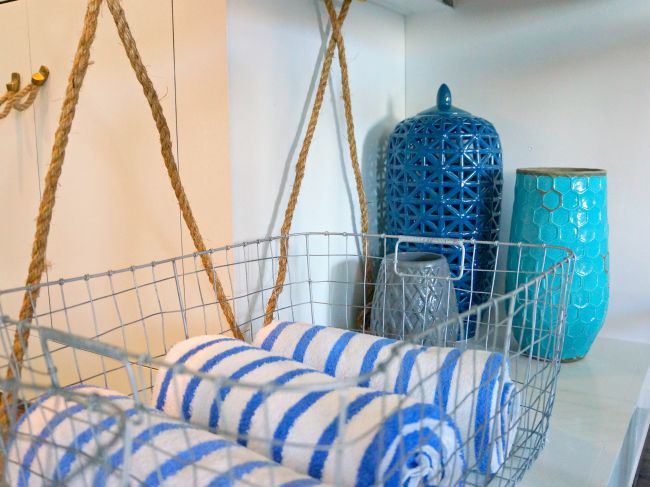 Each Bungalow can comfortably house up to ten guests, and they're great for adults and kids. Take note that they are daytime spaces, and as hard as it's going to be, you have to be on your way come nighttime.
The Bungalows: What is included
Fully private bungalow with keyed access from 11 a.m. to 8 p.m.
Bungalow VIP Host at your service
Catering from The Deck, Bottle service and more
Air conditioning and flat screen televisions
Direct access to the hotel's private beach
Beach Attendant to set up lounge chairs, day beds, umbrellas, and beach towels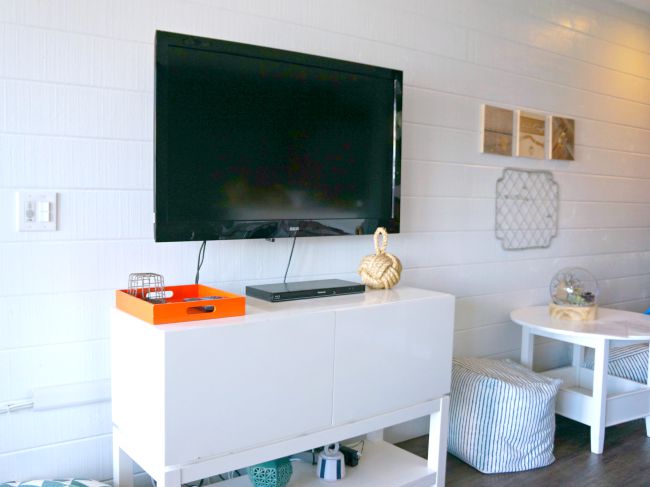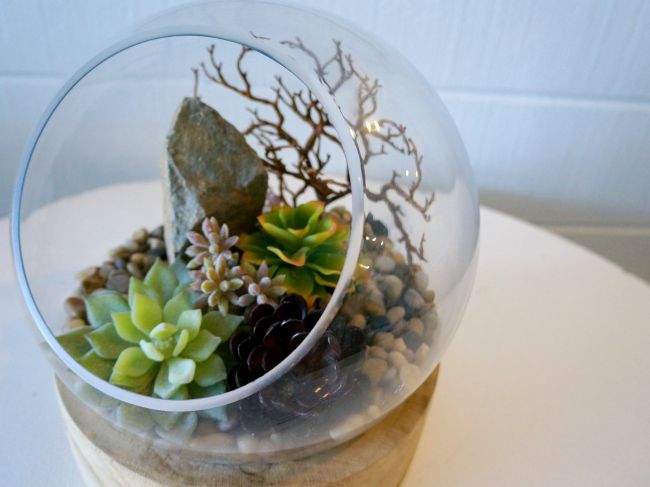 Another fun feature about the Bungalows at Pacific Edge is that each one features a signature design and atmosphere courtesy of one unique brand: Billabong, Fox, Gorjana Griffin, Sailor Jerry and the all-new XS Bungalow. We stayed at the Gorjana Griffin bungalow, and that's the same one that I would love to visit again. It's super cute, trendy and has my favorite color scheme. It also has many cute touches that look very DIY-friendly, like painted rocks as bookends, succulents in a bowl and painted coral.
Gorjana & Griffin Bungalow

West coast casual meets east coast polish in the gorjana & griffin bungalow. Founded in 2004, gorjana & griffin is a local Laguna Beach lifestyle brand that has developed into a global accessories company, known for their fashionable, socially conscious, and high quality jewelry for men and women. This modern yet comfortable setting mixes playful nautical elements with contemporary furnishings in the design aesthetic inherent of the gorjana & griffin name.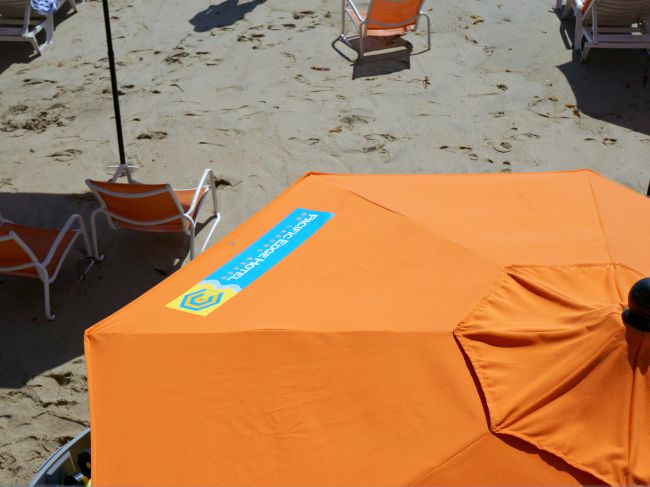 The Bungalows: Good eats by The Deck
When you enjoy one of the Bungalows, you can expect to the most delicious food from the only open-air, beachside restaurant in Laguna Beach, The Deck.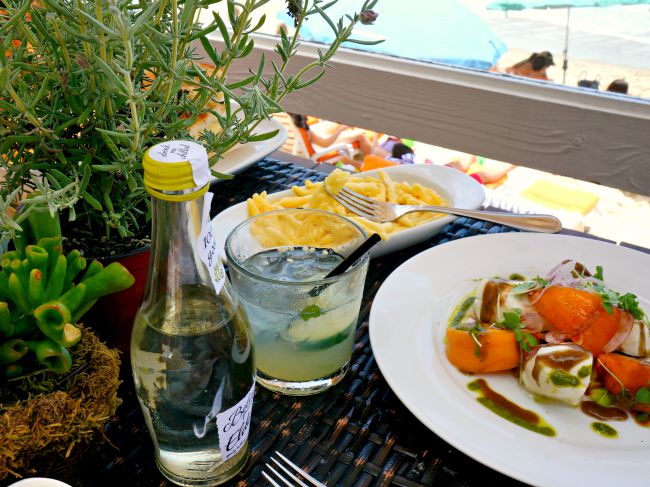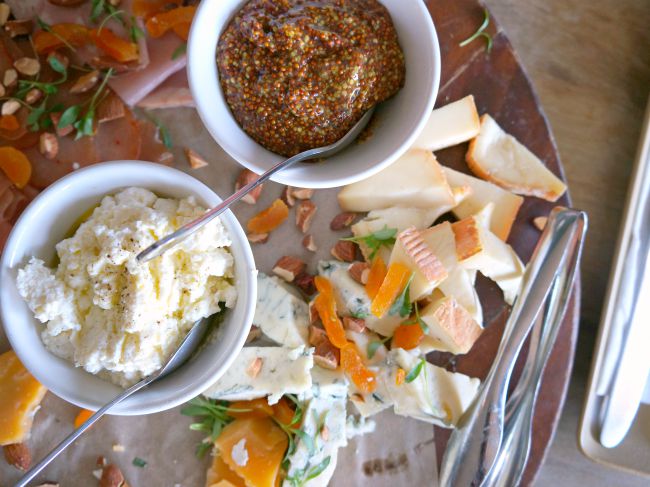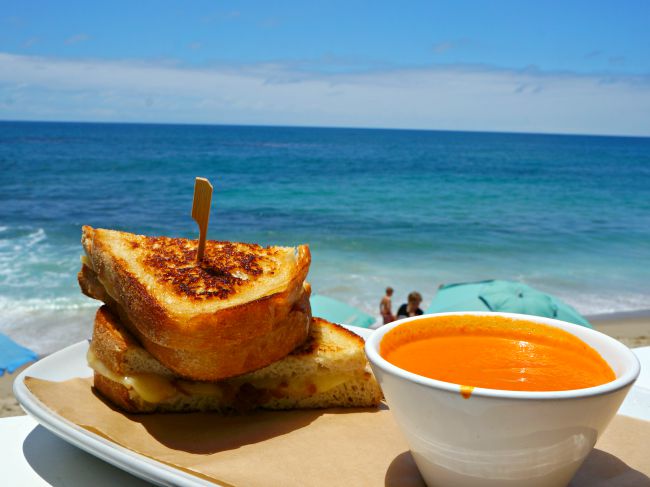 Menus are available to you at each bungalow and your VIP host will take your order. The kids and I enjoyed a plate of grilled cheese and tomato soup, and it was delicious. My ultimate test for restaurants are the simple dishes. If they can knock a grilled cheese out of the park, then I'm not wrong in assuming that basically anything else I order is going to be pretty damn good too.
The Deck is open for breakfast, lunch and dinner, Monday through Thursday from 4-6 p.m.
If you're local to Southern California, you can also take advantage of the Bungalow Beach Club where you can "Live like a local, beach like a VIP." Membership to Pacific Edge Hotel's Bungalow Beach Club include, VIP discounted access to Bungalows, 20% discount off guest room bookings, complimentary valet on each visit (up to 10 vehicles), a welcome amenity each visit, unlimited non-alcoholic beverages, free Wi-Fi and more! I'm trying to talk the hubster into getting a membership. It was the perfect daycation that I would love to repeat at least ten times more during the year.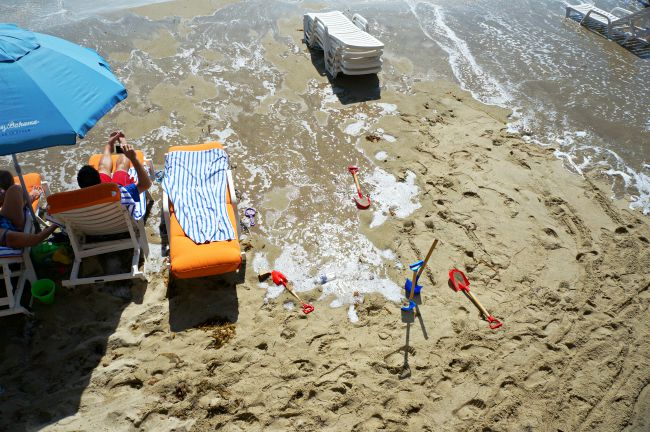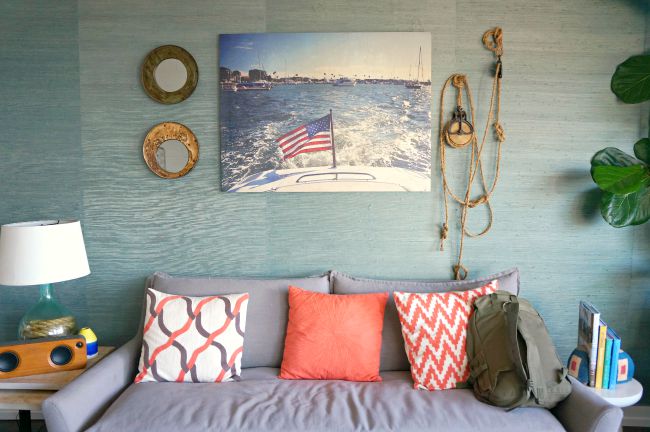 A few tips:
Take snacks and drinks for the kids, especially if they're picky eaters. They have a mini-fridge available for you to use.
Feel free to leave the beach towels at home – there's plenty available in the bungalow.
Ditto with shampoo and body wash – the bathrooms are fully stocked with toiletries.
Keep a super close eye on the kids, the waves can get really aggressive, real quick.
Ask the beach attendant for beach toys, they'll have some on-hand.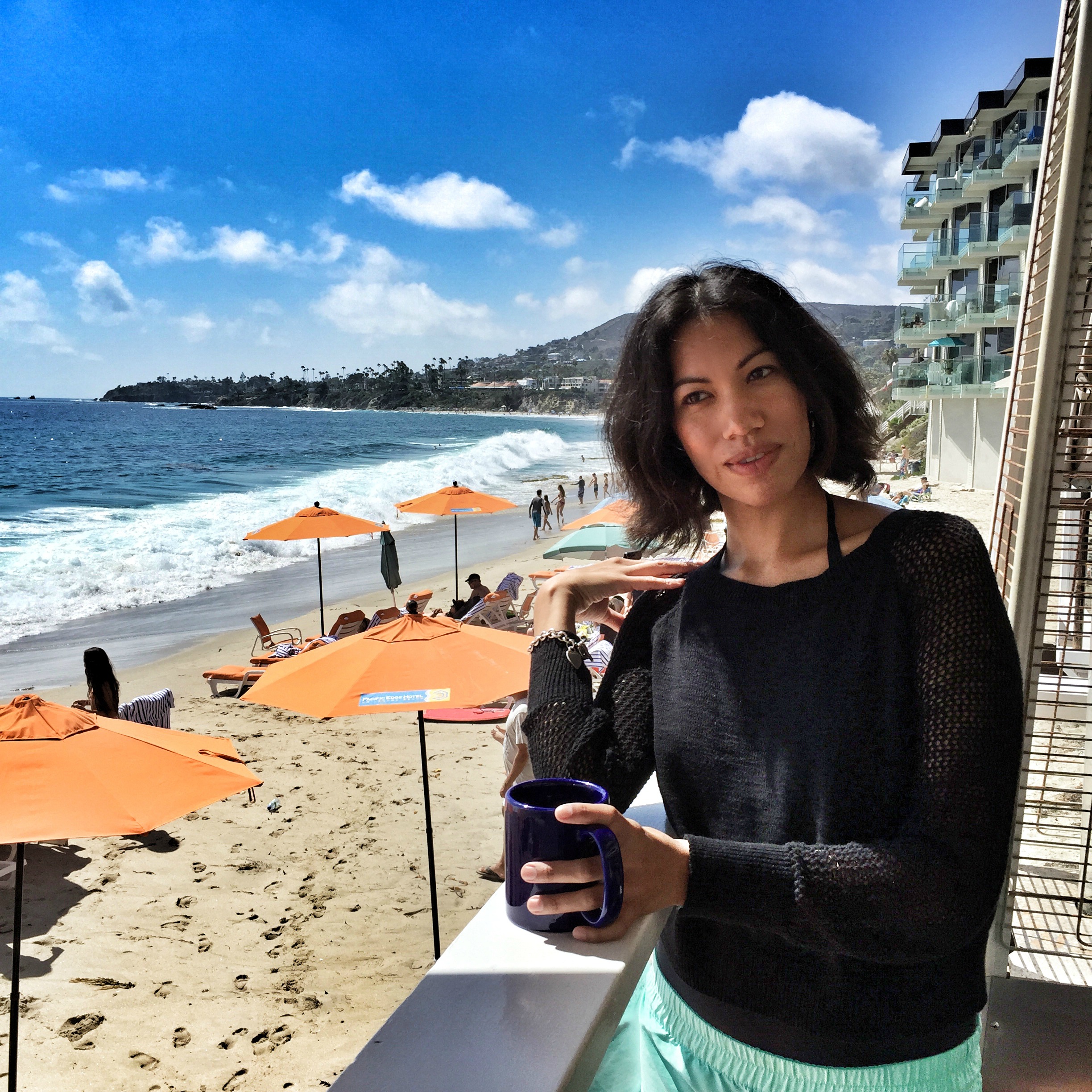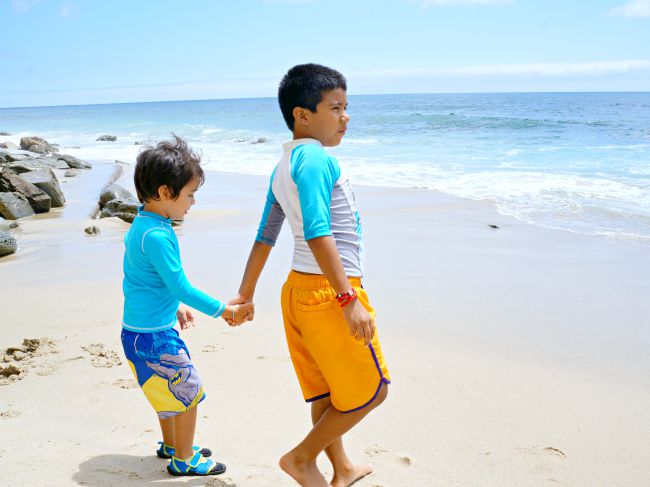 The Deck on Laguna Beach
Address: 627 Sleepy Hollow Lane, nestled between the Pacific Edge Hotel and the Pacific Ocean, just off Pacific Coast Highway.
Website: www.thedeckonlaguna.com
Pacific Edge Hotel
Address: 647 S. Coast Hwy., Laguna Beach, CA 92651
Website: www.pacificedgehotel.com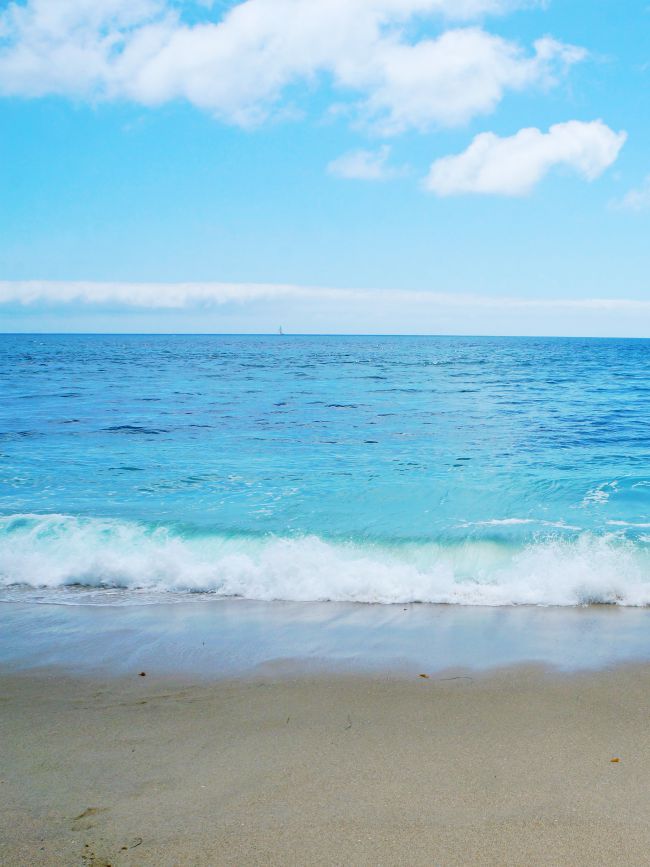 Originally published on July 27, 2015. Last Updated on May 12, 2023 by Pattie Cordova