Whether you like your drinks with an added twist, flavored, or straight to the point, TGI Fridays has you covered for all your margarita needs with some fun recipes that you can experiment at your own zesty celebration, including this Hornitos Margarita recipe.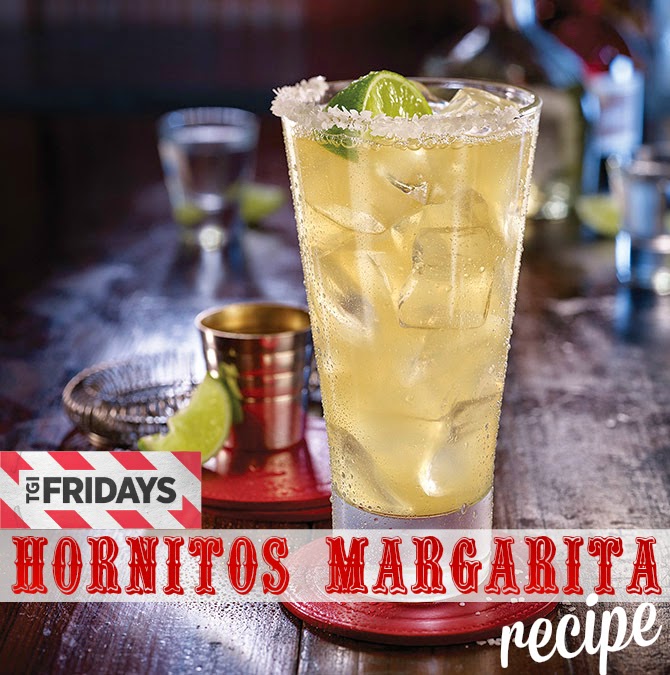 Hornitos Margarita Recipe
A tasty drink to celebrate not just one day but year-round
3 parts Hornitos Reposado Tequila
1 part Margarita Mix
Shaken and strained over ice
Garnish with a salted rim and fresh lime
And if you like Hornitos Margarita, give these a try:
Mexican Lager
Simple as it sounds
Put some salt on the bottle neck
A lime wedge on top, and Salud!
Tequila Sunrise
Start Cinco off right
1 part Tequila
3 parts Orange Juice, and a dash of grenadine
Build over ice and garnish with fresh lime
Sombrero (coffee cocktail)
You won't regret this smooth coffee-flavored cocktail
1 part Kahlua
1 part Half &Half
Build over ice
Thank you TGI Friday's for sharing these recipes with us!
Originally published on April 30, 2014. Last Updated on May 8, 2019 by Pattie Cordova