This afternoon my family and I chilled out and watched Free Birds while enjoying some Pizza Hut. It's been such a long time since I've had Pizza Hut – so long that I didn't know they had added new menu items like quepapas! It was a great afternoon spent with the kids and family. I agree with Liby too – Free Birds is totally a family-friendly movie and had a lot of catchy lines that the kids (and adults) will soon be repeating.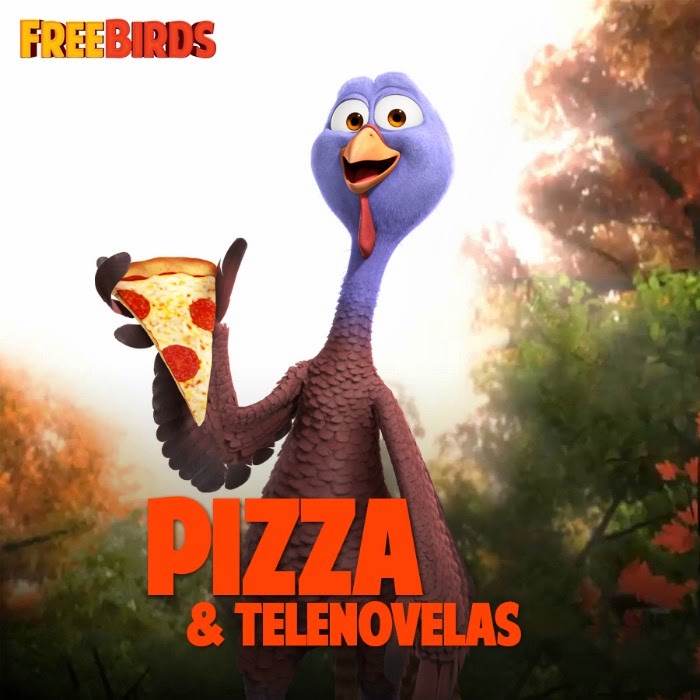 About Free Birds
From the Academy Award®-Winning producer of Shrek* comes a hilarious animated adventure about two turkeys from opposite sides of the tracks who travel back in time in order to keep their species off the Thanksgiving menu. Featuring an all-star voice cast, including Owen Wilson, Woody Harrelson and Amy Poehler, Free Birds is loaded with laughs and stuffed with fun for the whole family!
We had quite a fun viewing kit for the kids thanks to Fox Home Entertainment. And although the movie is only about an hour and a half long, the little one still gets antsy. This kit worked to keep him in the Free Birds spirit.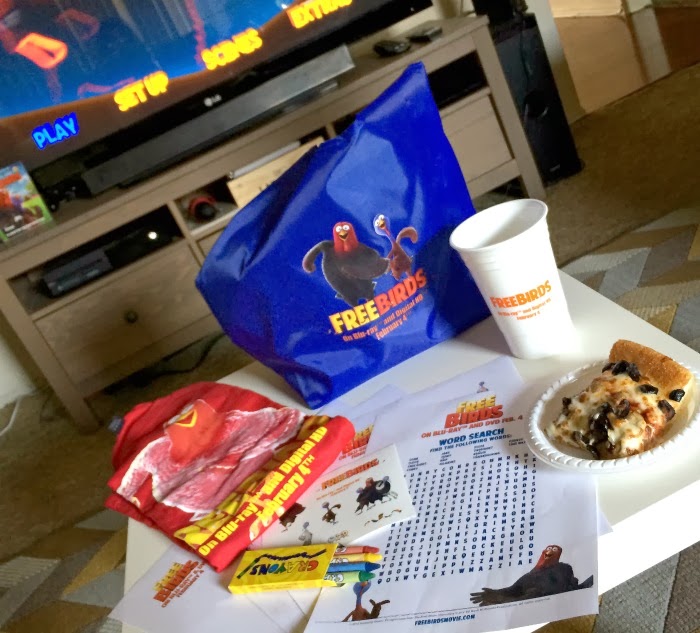 We ordered Pizza Hut to feed ourselves while we watched the movie. It has been ages since I've ordered Pizza Hut. And of course, I didn't have any coupons either. So I went online and I looked up their specials and ordered two Big Game Deal specials that includes two medium 2-topping pizzas, 8 wings, and an order of quepapas™ potato bites for $24.99. We paid $2 more for each pizza and made them a larger size. Quite the deal!
I also found out something totally new to me – did you know that you can ask Pizza Hut to cut the pizza into squares instead of triangles?! I had no idea. This might be the reason why we had pizza left over even after feeding eight adults and teens, and two kids. So worth it.
We had a fun time watching the movie. It was the first time our family had watched it and there were plenty of funny lines and puns. It also didn't hurt that the movie stars some of our favorite actors.
REGGIE
Just because I'm following you does not mean that I'm following you.
You can have your own viewing party at home when you purchase or rent Free Birds. Order up some pizza, print out some FREE activity sheets like these Free Birds maze, Free Birds word search or Free Birds create a scene. The little kids might like coloring pages instead, you can find those too on the Free Birds website.
"We've got a turkey situation, how do we address it, sir?"
"With cranberry sauce"
Keep the fun going on the road with the Free Birds app. This FREE app is available in the App store, Google Play and on Amazon.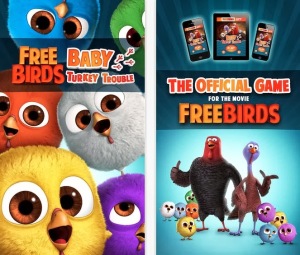 Buy Free Birds wherever movies are sold. Total run time is 95 minutes and it's rated PG.
This is not a sponsored post. I was invited to host a Free Birds viewing party as part of the FHE Insiders member. All thoughts and ideas remain my own.
Originally published on February 9, 2014. Last Updated on January 2, 2019 by Pattie Cordova