[disclaim]This is a sponsored conversation in partnership with Neutrogena.[/disclaim]
I've been talking about the importance of sun protection and skin health for years and years. Sometimes I share my favorite products to use for sun safety, and other times I just share sun protection myth busters. Always, I talk about Neutrogena products because I trust them to give my family the best protection from the sun.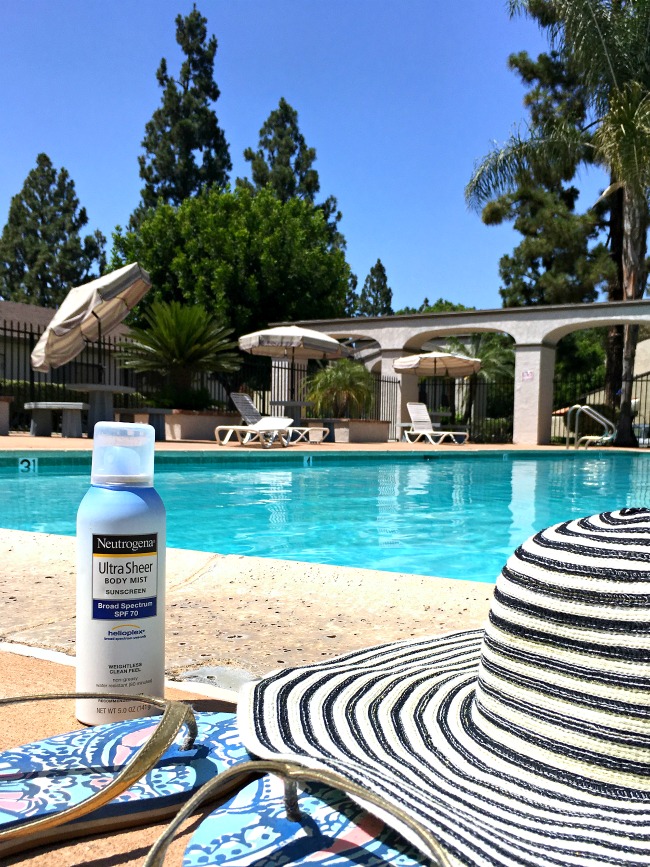 So the kids have been taking swim lessons this Summer and they're slowing getting back into it – but, I just had my breasts done so I can't go into the pool yet. So that has me on the sidelines while the kids practice their breathing, pushing off the side, backstrokes, and everything else that goes with learning how to swim properly.
Research shows that children's sunscreen use is linked to watching moms use sunscreen.
And unfortunately, our pool doesn't have a huge umbrella or anything that I can sit under. So you'll find me in my big ol' hat on the sidelines, fully coated in Neutrogena sunscreen (I use the body mist because it's faster for me to use). I do the same for the kids because after yelling at them, "the sun can kill you!" and "the sun causes skin cancer!" for years and years, they know that sunscreen is a must.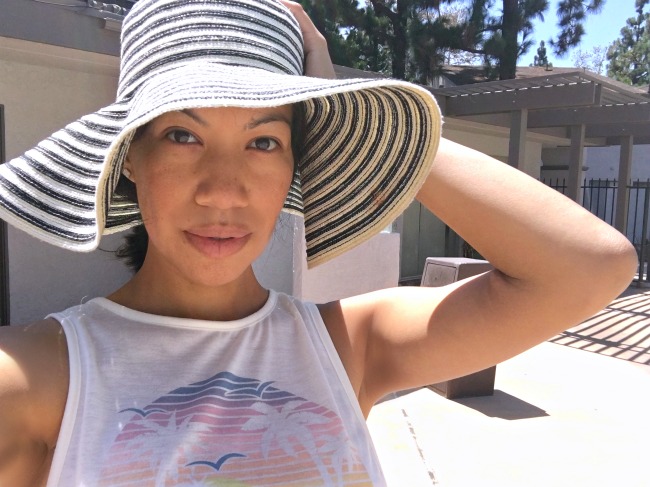 I feel like we all need a little reminder now and then about sun exposure and what doctors have learned from the various studies they've done. I've found that even after all these years the answer is still the same – USE SUNSCREEN. There's just no way around it. You need to use sunscreen and the chiclets will follow. Just like everything else that you do, when the kids see you put on sunscreen when going outside, they'll follow suit (even if they do still complain about the spray being too cold). It's a great habit to instill in them!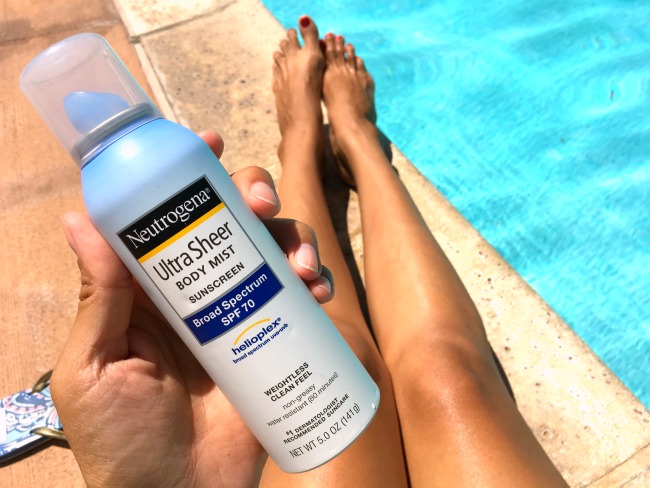 And I can tell you, it's better that the kids grow up using sunscreen than they figure it out themselves when they're adults. It will keep them from becoming one of 350 Americans that are diagnosed with skin cancer every hour. Just keep reminding them to use it, and it will become second nature.
How do you talk to your kids about choosing skin health?
Originally published on August 9, 2016. Last Updated on August 8, 2018 by Pattie Cordova