My four month old son has hated tummy time since birth (gosh, has it really been four months already?). We have a baby gym with lights on the floor and even that won't distract him enough to have a five minute tummy time session… the Infantino Right Angle Tummy Triangle, however, does the trick. The tummy triangle comes with a musical timer that has three different settings (1 minute, 5 minutes and 10 minutes). So I like that I can put him down on the tummy triangle, start the timer and know that he's had a good tummy time session.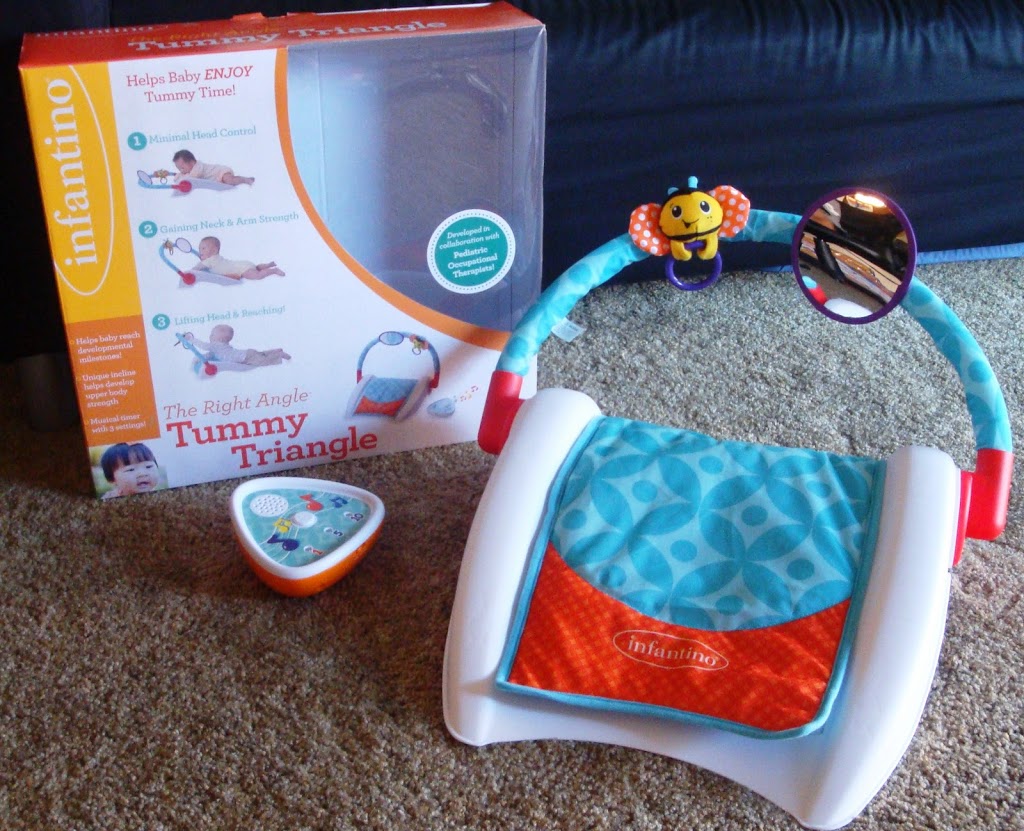 Another major plus is the washable pad on the base. My baby threw up on it the first two times that he got on it but thanks to the washable fabric, it still looks like new. I also like that the mirror and toy that it comes with are detachable. Once we're ready to put it away, I fold down the arch and stick it next to his swing – it doesn't take up much space.
Setting up the tummy triangle for the first time was very challenging. It took me a good ten to fifteen minutes to set it up. The reason? It was VERY, VERY hard to get the red attachments on the side to click into the base. I wish they came pre-assembled.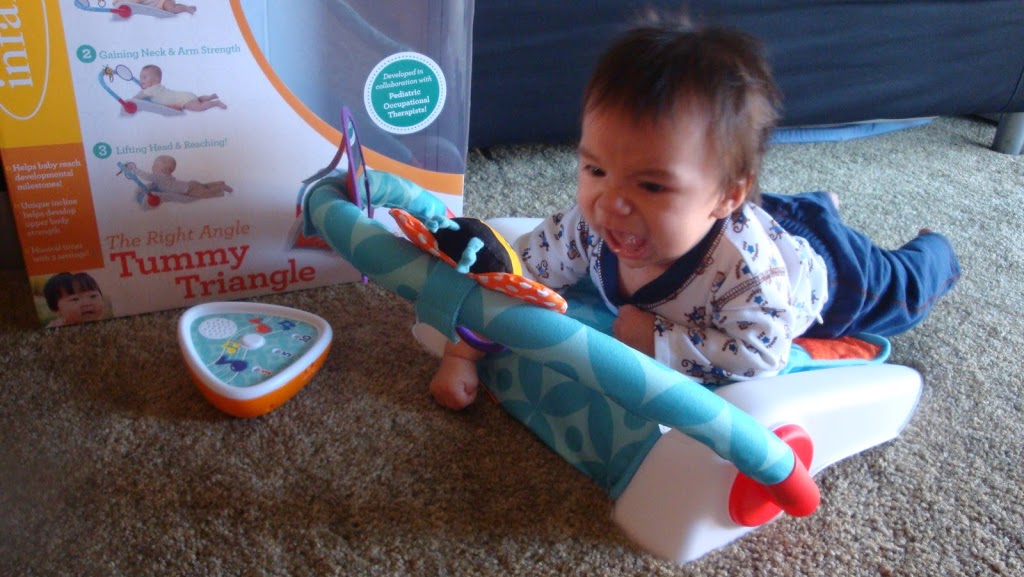 Overall, this is a GREAT baby shower gift or tool to have from the moment of the baby's birth because you will use it from his first tummy time session to his last. There can never be too many tummy time options and were it not for this toy, we would have a tougher time trying to get my son on his belly. This is not a multi-tasker so you'll want to get it early on. Plan to put it away after about six months when he's mobile enough to roll over back and forth.I also like how the timer can be taken throughout the house and truth be told, it will probably be used as a time-out timer since it has 1, 5 and 10 minute intervals.
I have received the Right Angle Tummy Triangle from Infantino to facilitate my review.
Originally published on October 26, 2011. Last Updated on August 9, 2017 by Pattie Cordova