I love it when the kids get a day off from school – especially when it's during the week. One of the last times they were off I decided to do a quick Placita Olvera day trip.
We jumped on the Metrolink in the morning and landed at Union Station just in time for a quick snack before lunch. I'll have to tell you about how easy it was to take the train from Anaheim to Union Station some other time, because really, the walk around Placita Olvera was just too much fun not to jump into right now.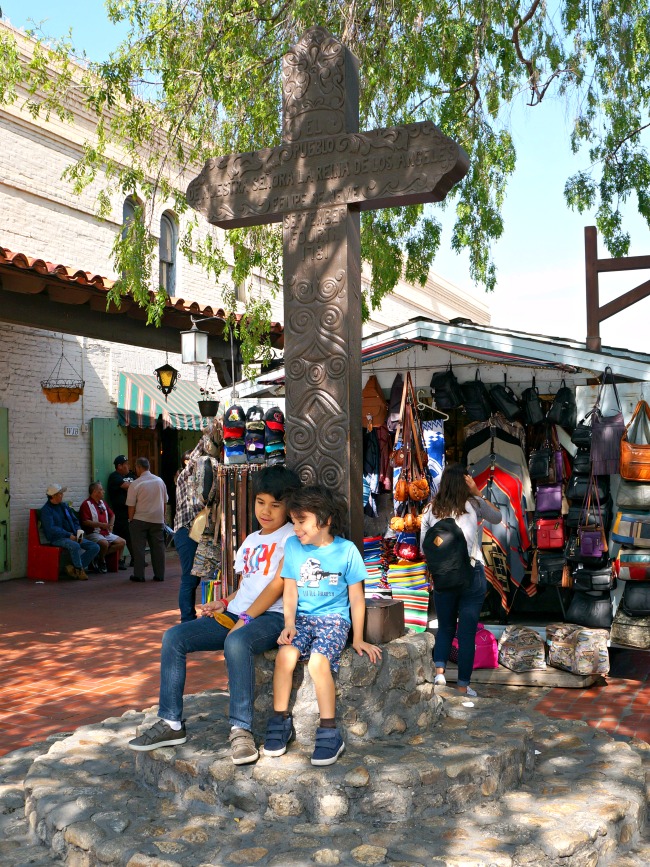 Things to do at Placita Olvera in Los Angeles
It had been a while since the kids had been to Placita Olvera, so this time we decided to do as much as we could in the few hours that we had.
First Fire House in Los Angeles
We stopped by the first firehouse established in Los Angeles and did the free tour. We made sure to pick up the free El Pueblo de Los Angeles historical monument map so we could check off our museum visits as we went along.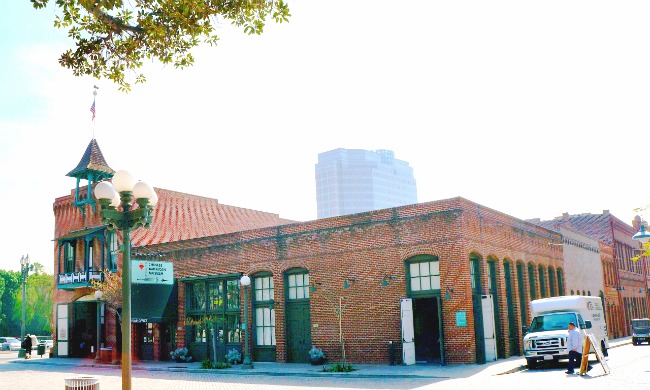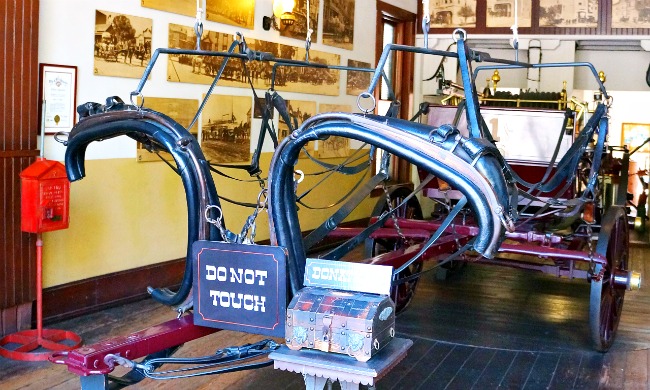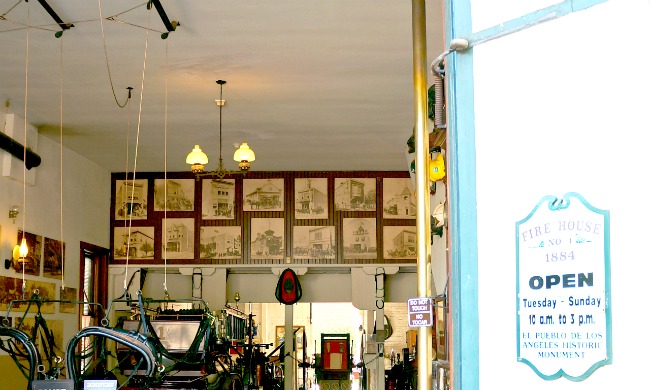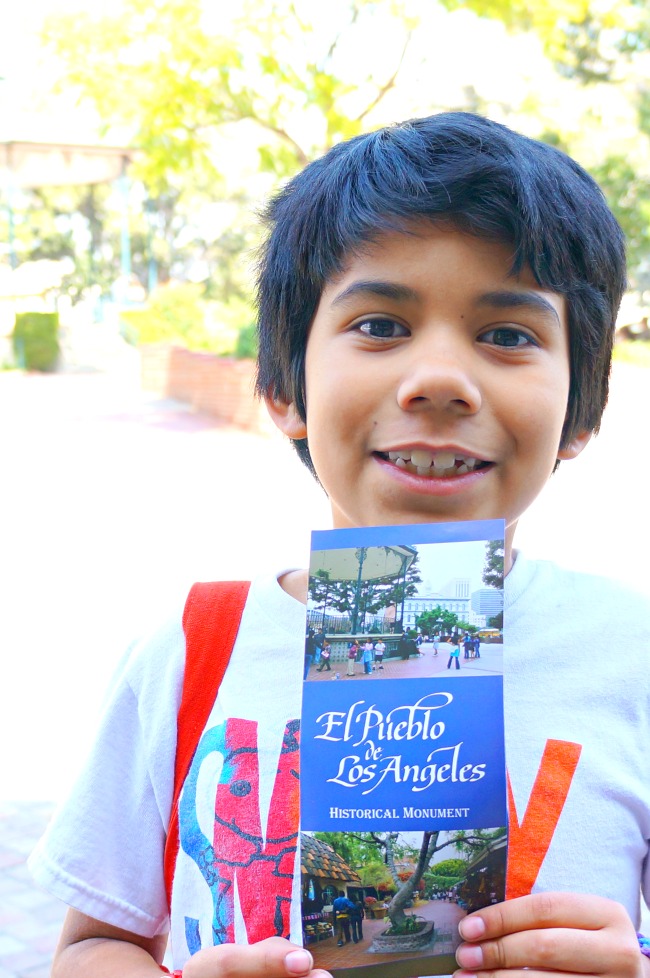 The brick building is the perfect spot for photo opps because it has the brick detail that we don't have much around here in Southern California. There also isn't any car traffic, so you can take your time taking the kids' pictures.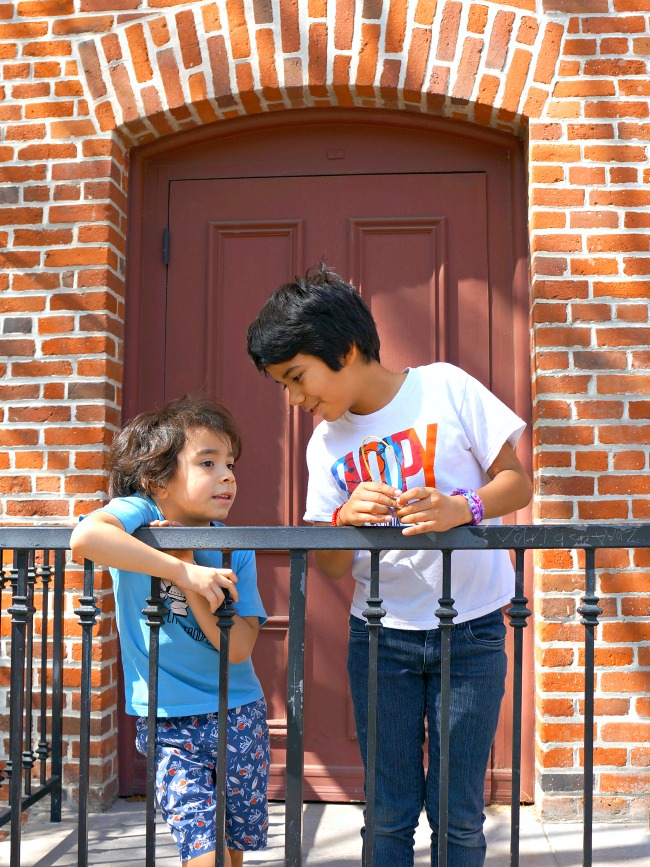 Chinese American Museum
The Chinese American museum is around the back, so we stopped in there and I saw that they exhibit in the upstairs floor had changed since the last time I was there. So we hung around, and went room by room until we had explored every bit of the museum. The kids were surprised to learn that the spot where they were standing was once part of Chinatown (before it moved to its new location).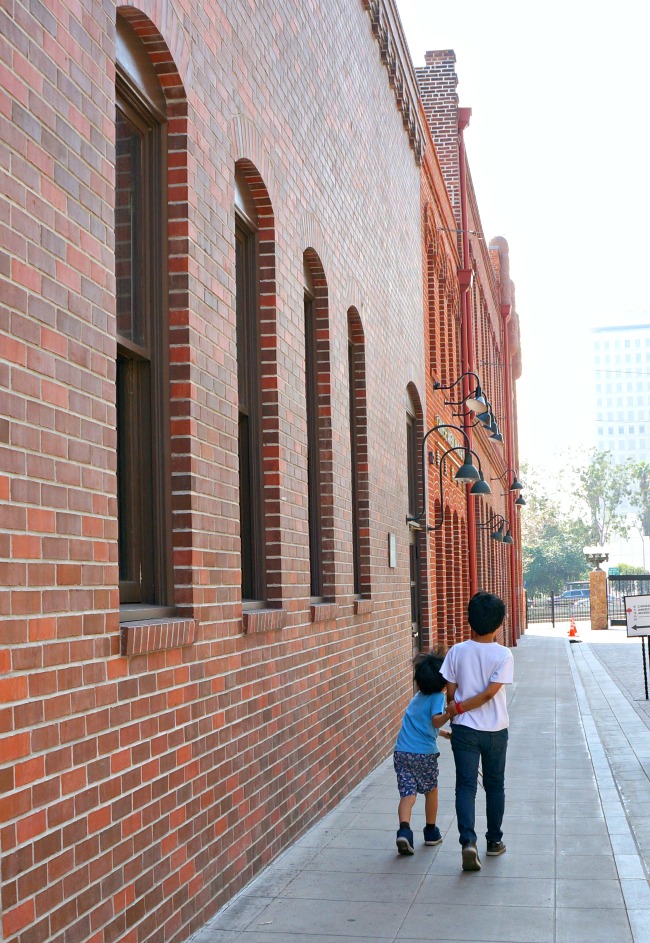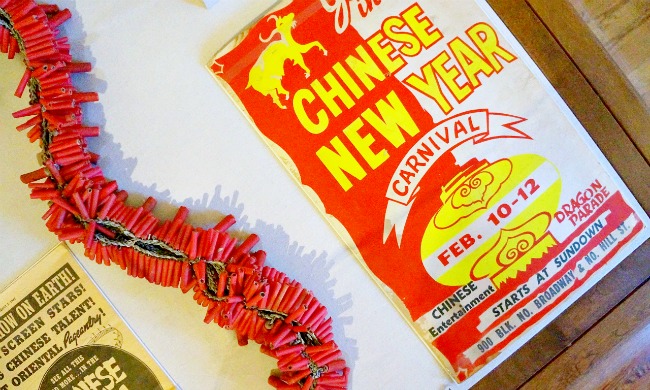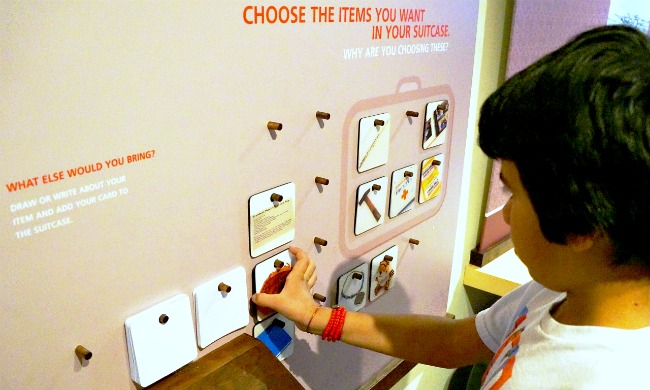 Pico House
The Pico House was also open, so we peeked inside for a quick history lesson on slavery. It was a heavy topic, but it was set up in a way that made it easy for kids to understand. There was also a table set up for them to color if they needed a break. Which, of course, they did. They're still a bit young so there's only so much they can really absorb at once.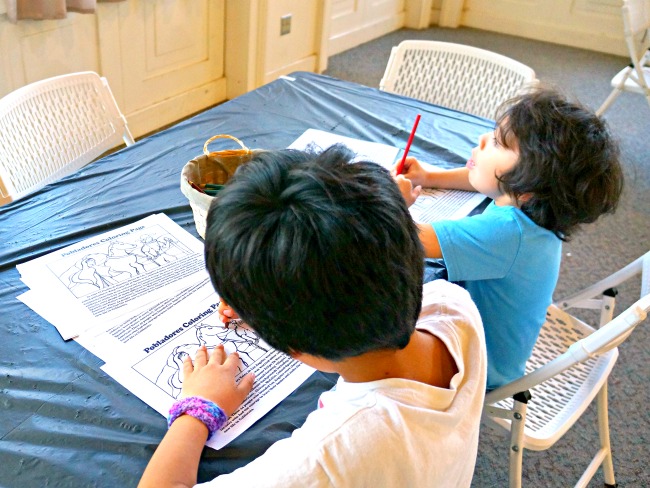 The map was really useful for us to find our way around. Placita Olvera is filled with free museums, ranging from everything like the oldest house in Los Angeles, to the controversial America Tropical mural painted on the rooftop of a historical building.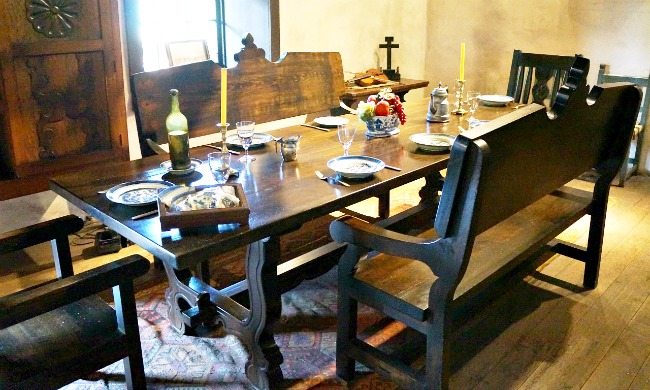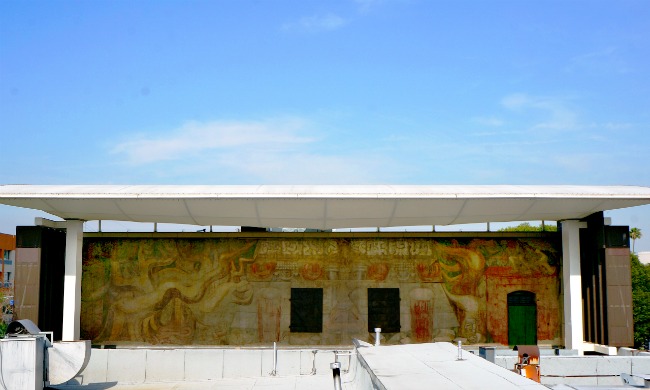 Olvera Street
But I think our favorite part was walking through Olvera Street and visiting each kiosk. They're filled with colorful merchandise that came straight from Mexico. Huaraches, candies, flowered dresses, Mexican puppets, serving ware – you name it, they had it!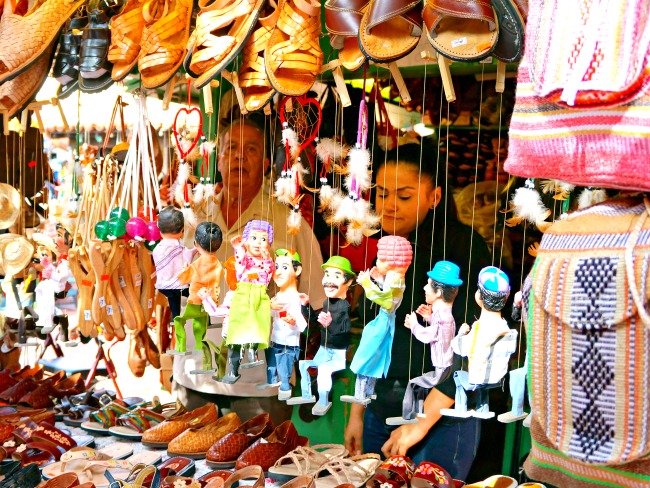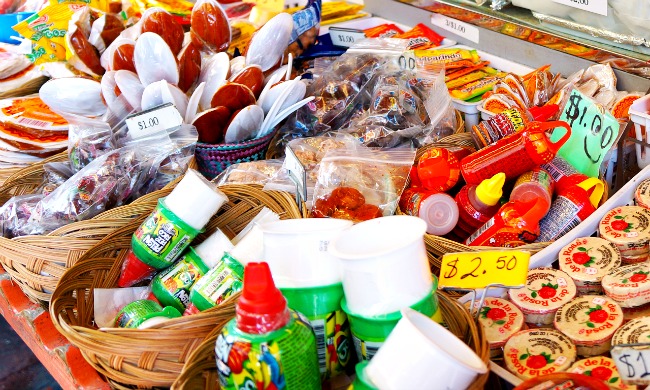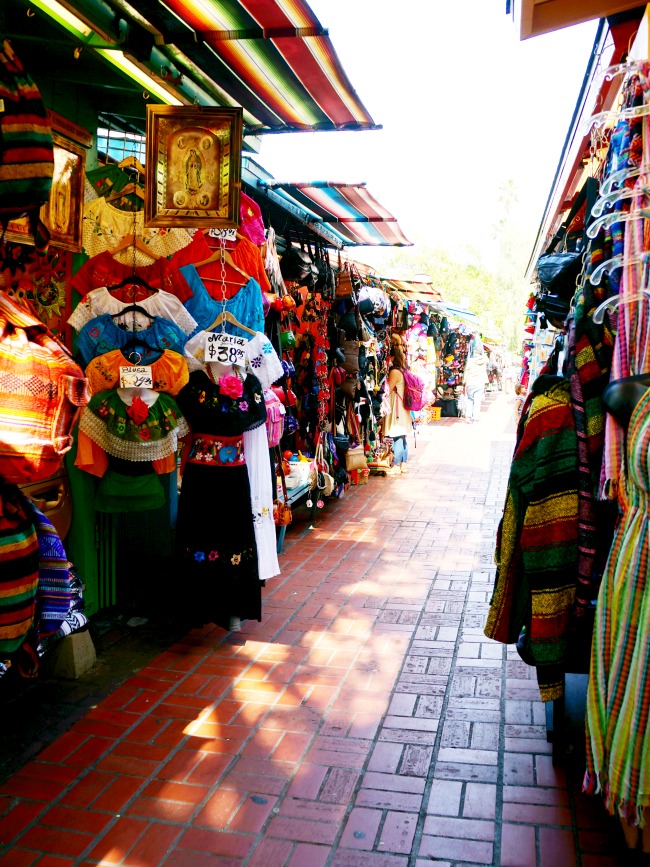 We asked around for recommendations on where to pick up a sweet treat, and we were told to stop by Mr. Churros for a raspado and churros – they were delicious!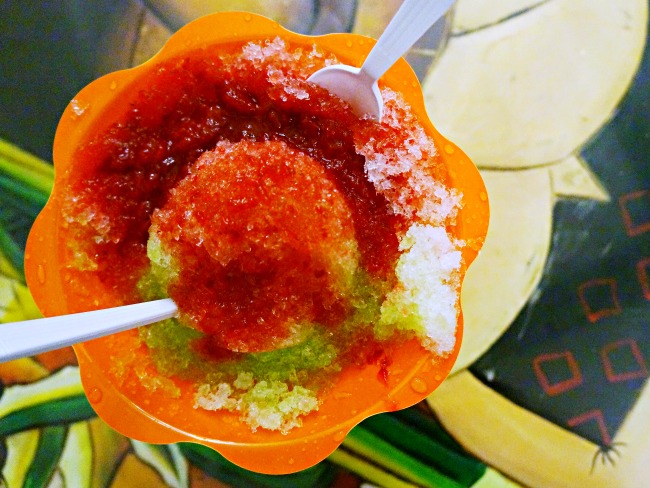 We had so much fun on our Placita Olvera day trip and can't wait to go back. It was only about an hour train ride and really inexpensive because kid tickets are cheap (or free!) on Metrolink. To get a more detailed account of our visit, visit Travelocity.com where we share our stop-by-stop itinerary.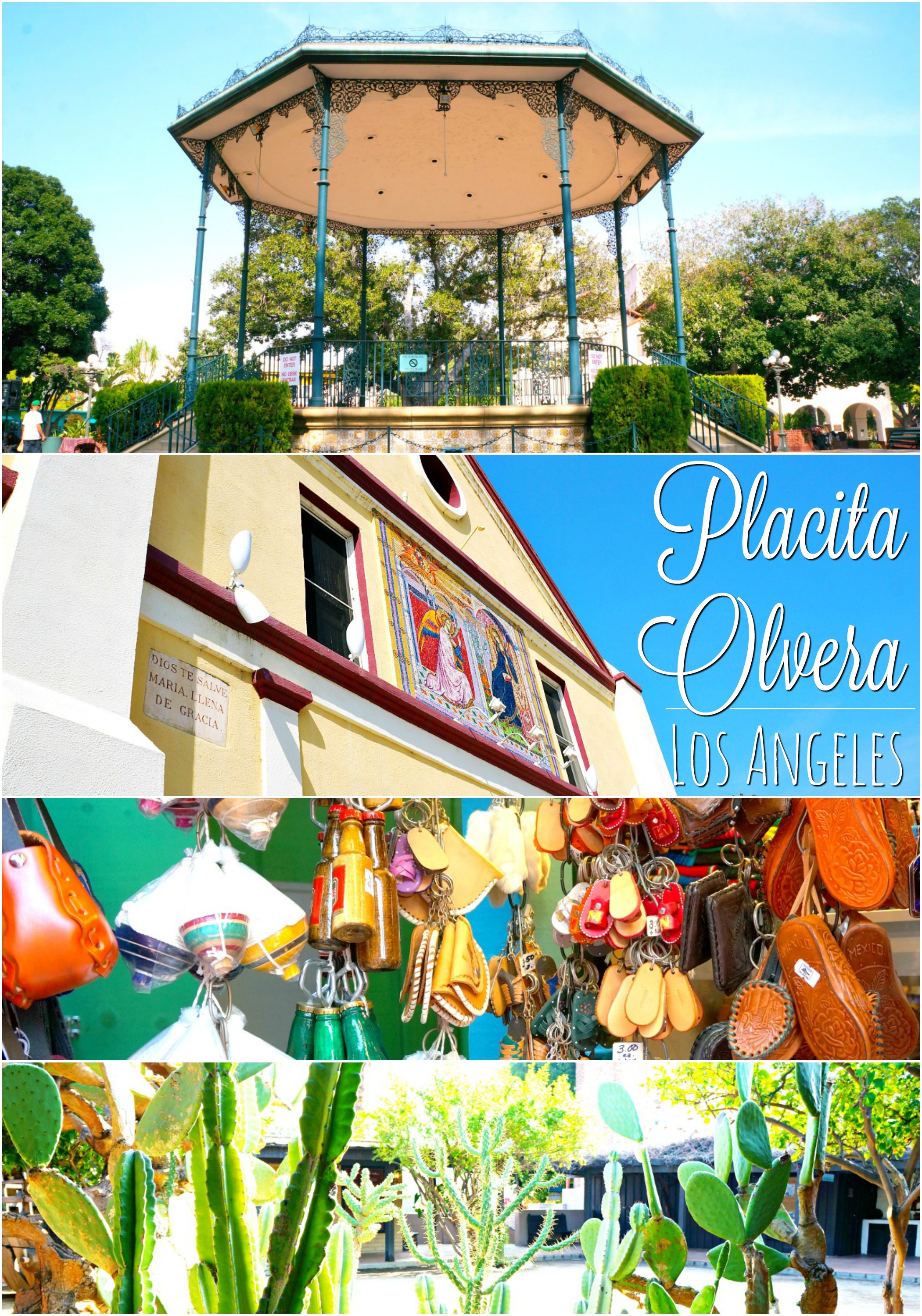 Originally published on May 3, 2016. Last Updated on June 2, 2021 by Pattie Cordova