The Hubster is awesome. Not only does he do laundry… he also made these tiny little origami earrings. They measure 1.75″ x 1.5″ and they are absolutely cute.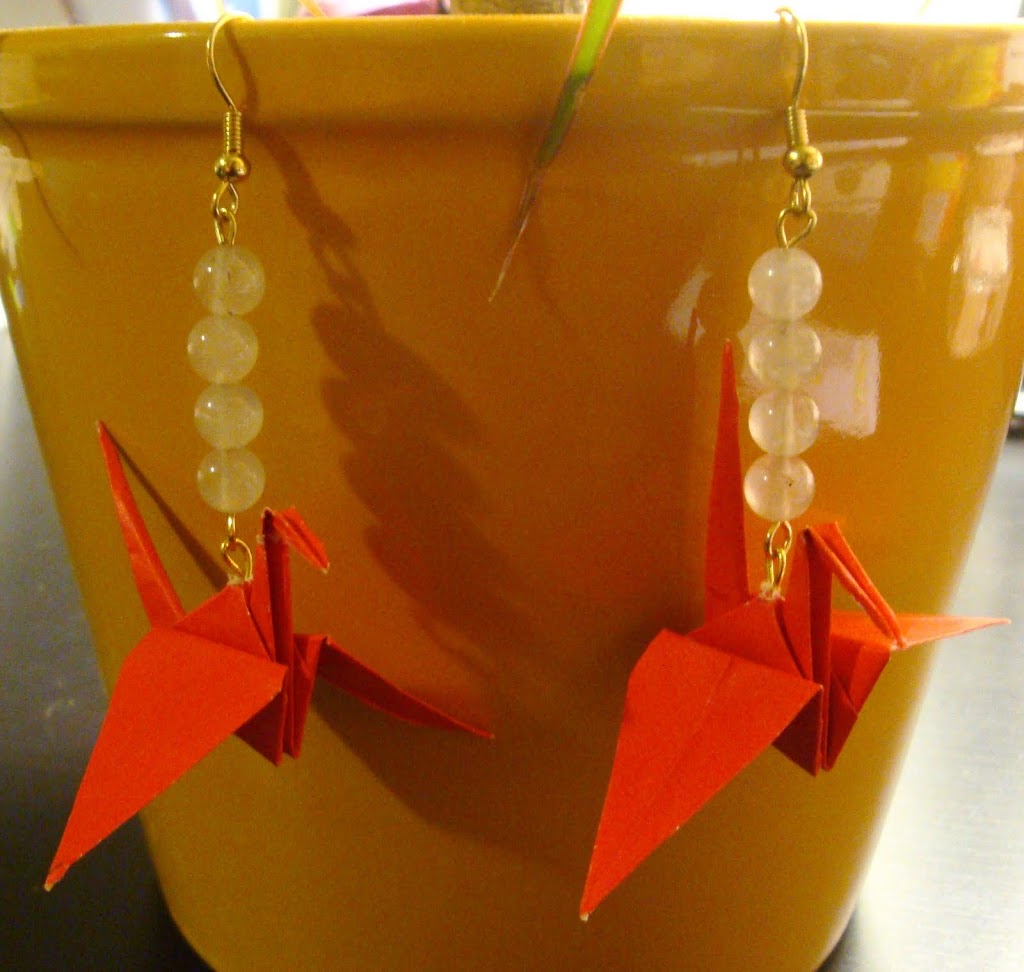 It's a great craft to do with kids too as they can color a design on them (if it's a light colored paper). If you'd like your kids to design some, utilize Crayola coupons to make it affordable. I made them into origami earrings by stringing four beads on a pin and attaching them to the cranes.
I plan on coating it with something that will make them last for a long while. It would be great to be able to pass them on my nieces when they get older.
Originally published on January 18, 2011. Last Updated on May 3, 2015 by Pattie Cordova