I couldn't say "yes" fast enough when we were invited to Naples Ristorante for a pizza party at Downtown Disney! We've been to Downtown Disney countless of times, but never to Naples Ristorante, and certainly never for a pizza party!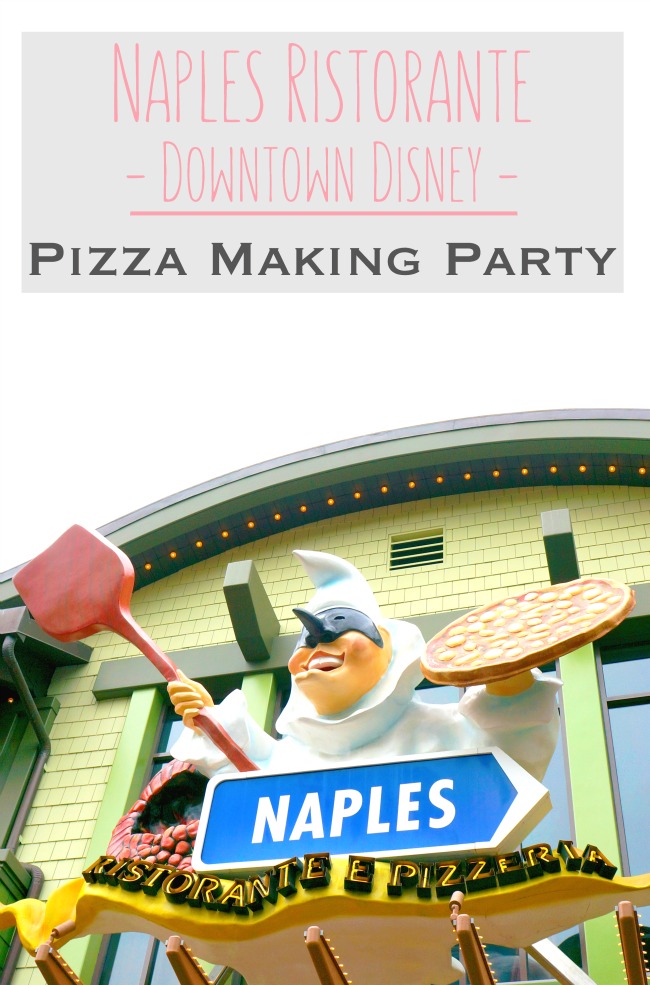 Naples Ristorante is one of the many Downtown Disney restaurants available to its visitors. It sits just beyond Catal Restaurant where just recently we visited for their Breakfast with Santa. We had a blast then, and our visit to Naples Ristorante was just as memorable. We had such a fun experience and my little budding chefs had a blast making their own pizzas.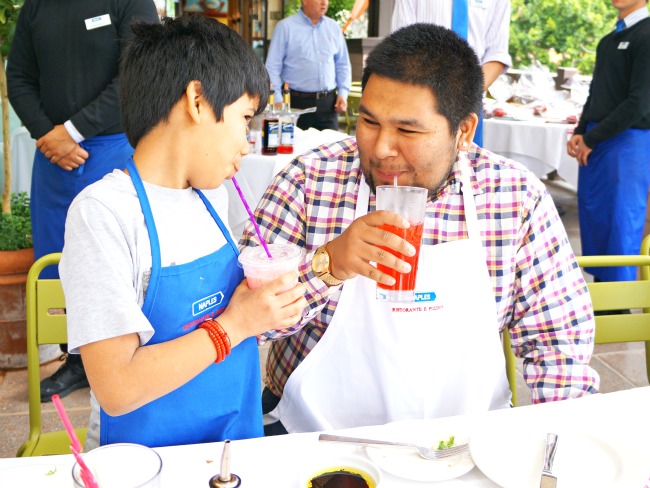 We had two amazing chefs at our pizza party. They walked us through the entire process, and they knew that we'd need additional help, so they went over the whole thing once again when the kids were brought to the tables to toss and top their pizzas.
We munched on some fresh bread while we waited for our pizza-making turn. The bread was so good, and the olive oil and balsamic vinegar just took it over the top. I was freezing because we were sitting outside, so I ordered a cup of black coffee to go with my meal. It was literally like taking a step back to Italy. The bread, the coffee, and even the salad was spot-on. And I gotta say, the Insalata Mista was literally the best dressed salad.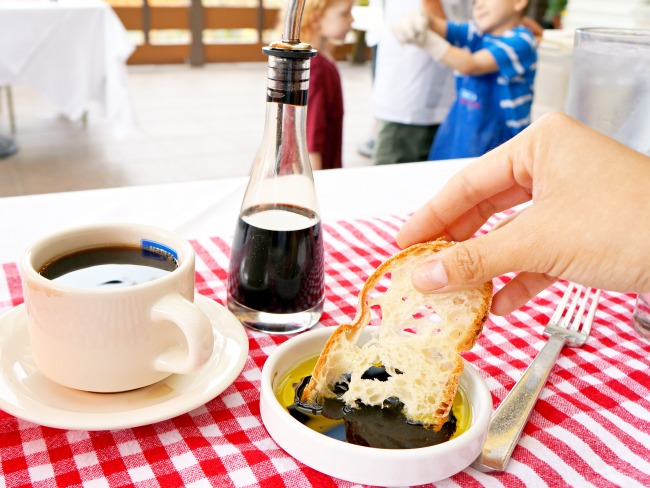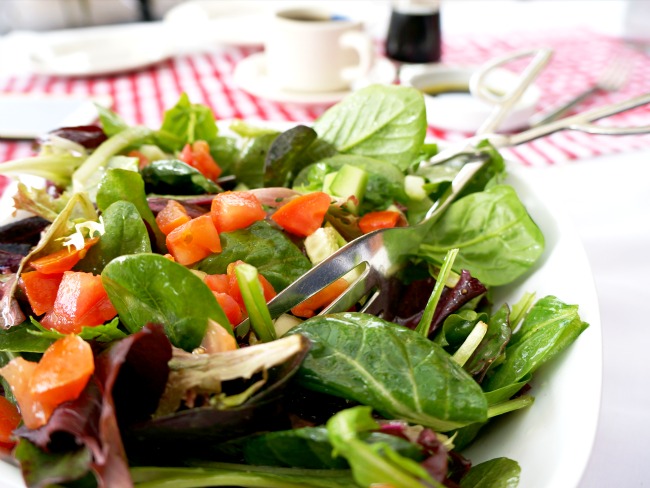 Our pizza making party also had an Italian soda station up at the front. The kids had a choice between four different syrups to flavor their Italian sodas, and they could have cream added to it as well if the chose to do so. I chose a classic raspberry soda while the kids went a little crazy and asked for a chocolate Italian soda. Have you ever heard of such a thing? I had a quick taste and it tasted like chocolate milk – but fizzy.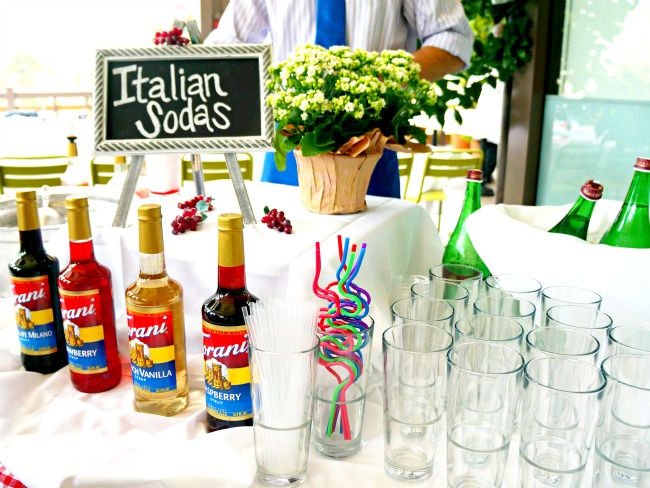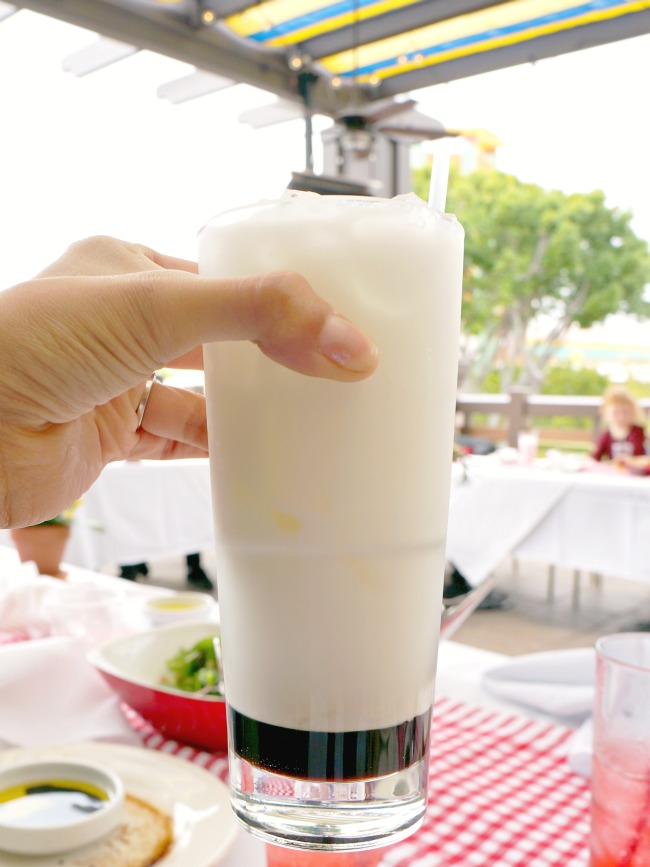 Once we were done with our salad and bread, it was time for the really fun stuff – making our own pizza! Our chef went through her whole demonstration again and then the kids got down to business. They learned the proper techniques and then they just tossed it up in the air. They got flour all over the place, but hey… what's a little flour when you're working on a masterpiece?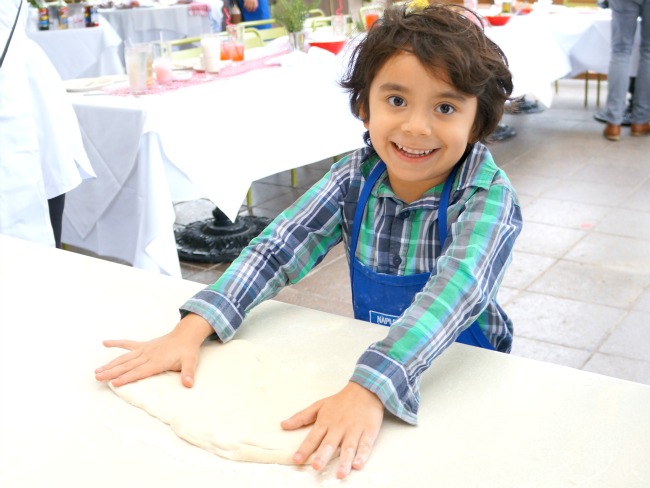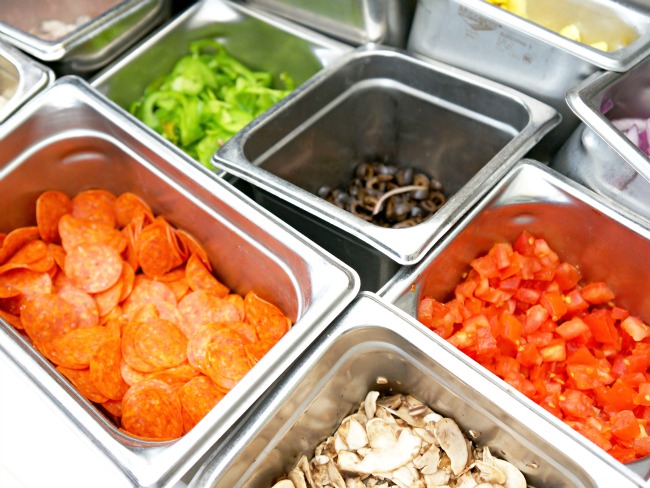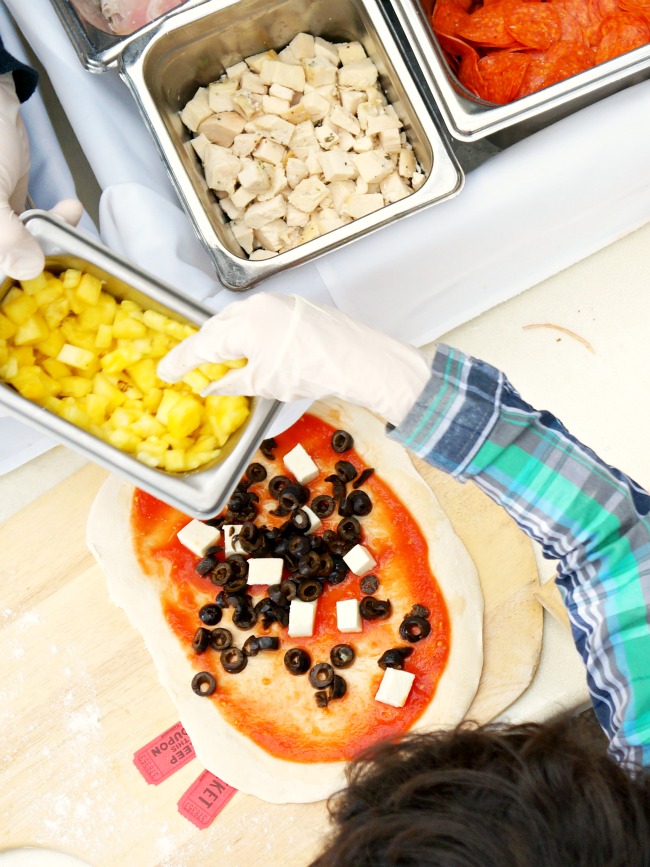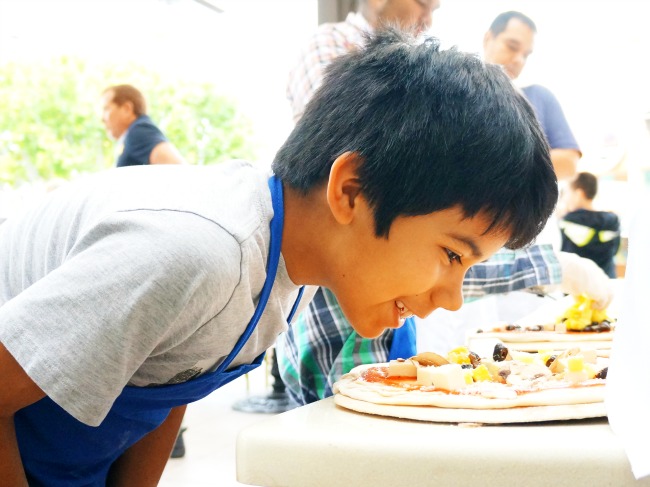 It was a learning experience for everyone, including the hubster! He tossed up that pizza like a pro – makes me wonder why he's not using those awesome skills to make pizza at home for us!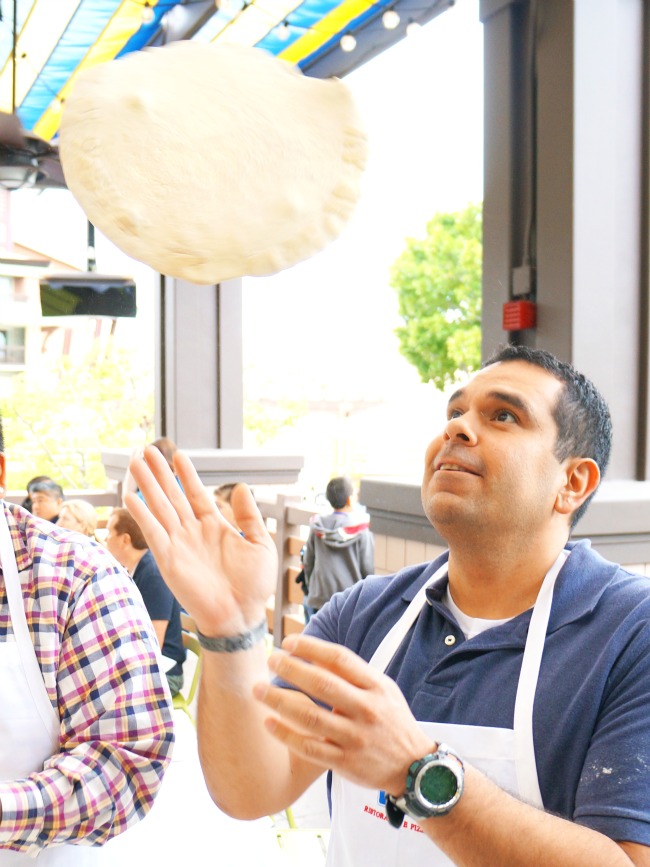 Video: Pizza Party at Naples Ristorante – Latino Kids TV
It took only a few minutes for the pizza to bake in their wood-burning oven. We all got back to our seats and waited for the Naples servers to bring us our pizzas.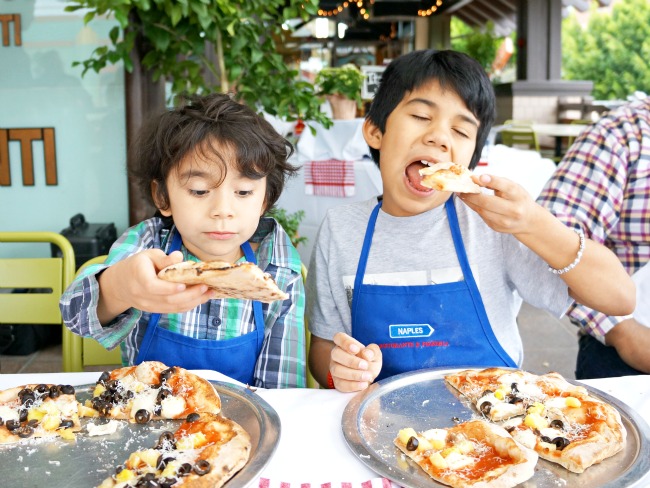 My favorite part of the pizza party was seeing everyone learn something new and then customize a pizza to their liking. We didn't finish our pizzas (as delicious as they were) and the staff brought out boxes for us to take the leftovers home.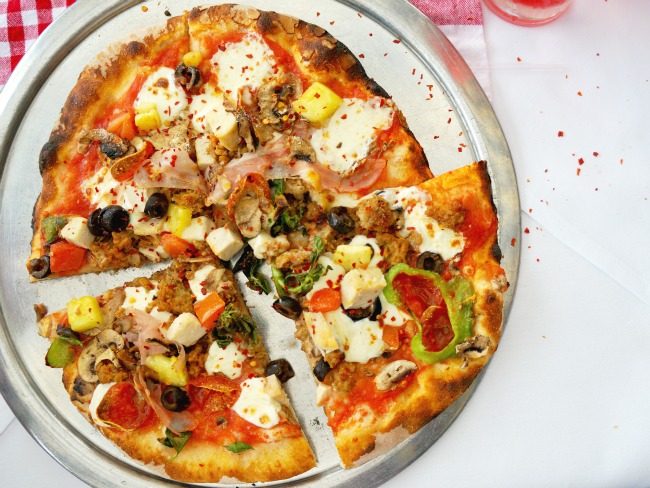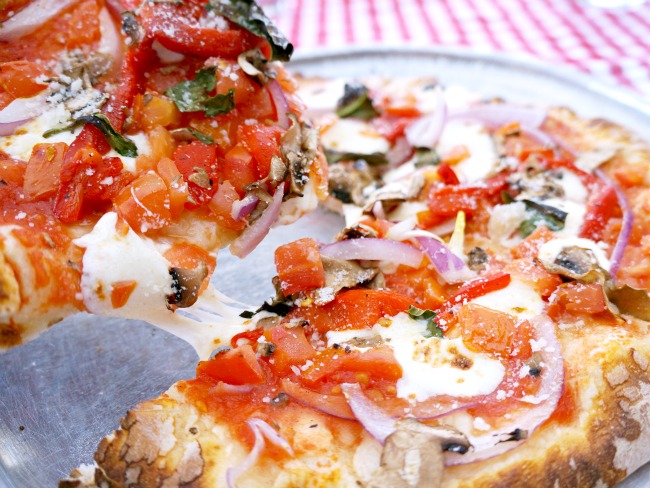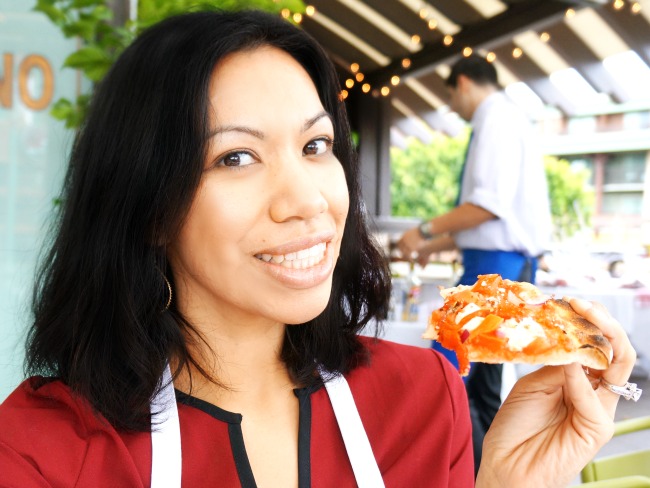 Oh, and did I mention that we were treated to dessert after the pizza? Dessert is an add-on to the pizza making party package, but one that I highly recommend if you like cannolis, tiramisu and brownies. They bring out dessert in a square platter so everyone can serve themselves.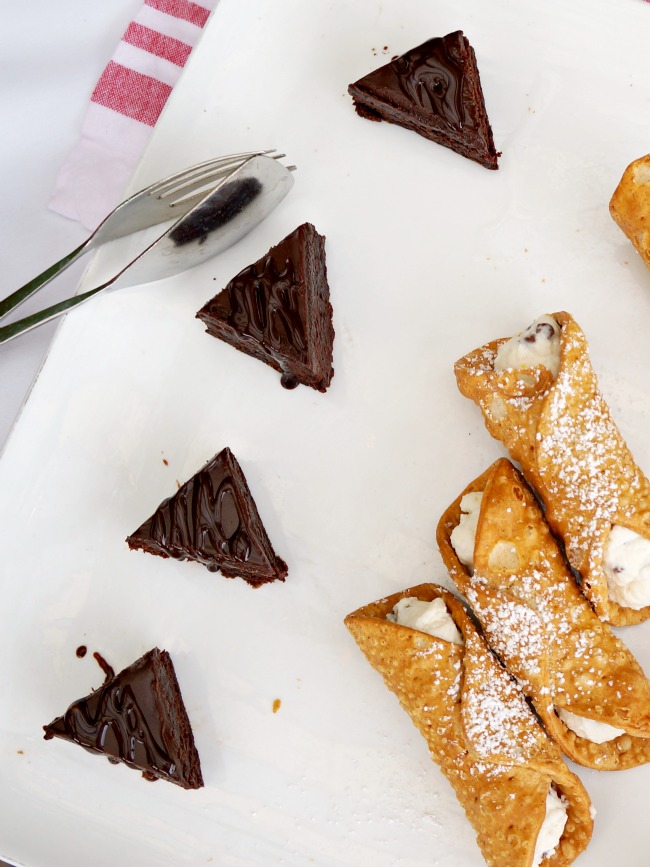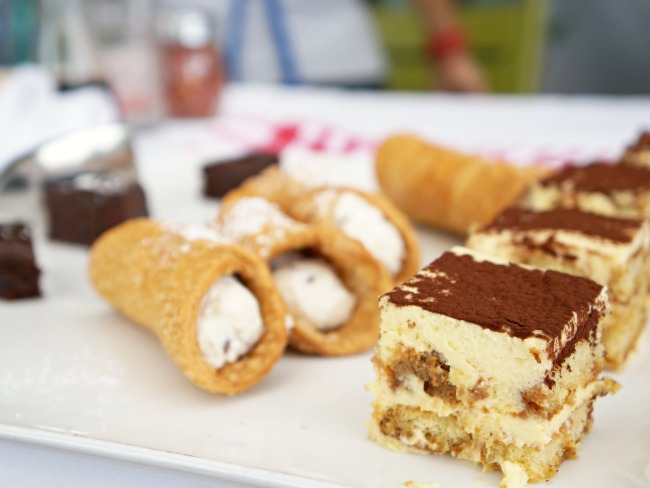 We can't wait to go back and try the rest of their menu. I hear they have amazing pasta dishes too!
If you're looking for a fun experience to have with family and friends, or perhaps looking for a team building experience, then I highly suggest the pizza party at Naples Ristorante. They take care of everything so all you have to do is show up, sit down, and eat (and make pizza!). Everything is set up so pretty and the staff is super helpful allowing you to whip out that phone and capture all those picture-perfect moments. This experience was definitely one for the books (and one for YouTube! Watch the pizza party video).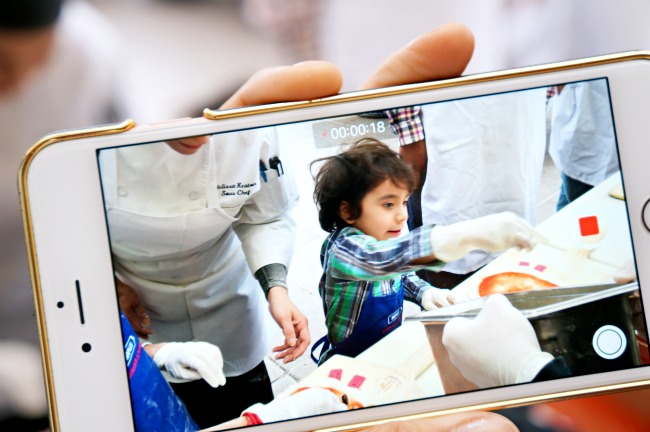 Naples Ristorante Pizza Party at Downtown Disney
Maximum of 30 guests
Pizza making parties are not available on Friday or Saturday nights.
Menu
Salad
choice of
Insalata Mista – Mixed green salad, fresh tomatoes, cucumbers, red wine vinaigrette
~OR~
Insalata Corte – Hearts of romaine, Parmesan, croutons, classic Caesar dressing
Pizza
(insert your own pizza creation here!)
Beverages
Soft Drinks & Iced Tea
Cost
$27.00 per person
Price does not include 20% service charge, 8% sales tax or $200 chef fee. One chef is required for every 30 guests.
Add-ons available: Beverage Stations, Desserts, Appetizers
Reservations
[email protected]
714-776-4000
https://www.patinagroup.com/naples-ristorante-e-pizzeria/private-events
Naples Ristorante E Pizzeria
1550 Disneyland Drive
Anaheim, CA 92802
714-776-6200
Facebook | Instagram | Twitter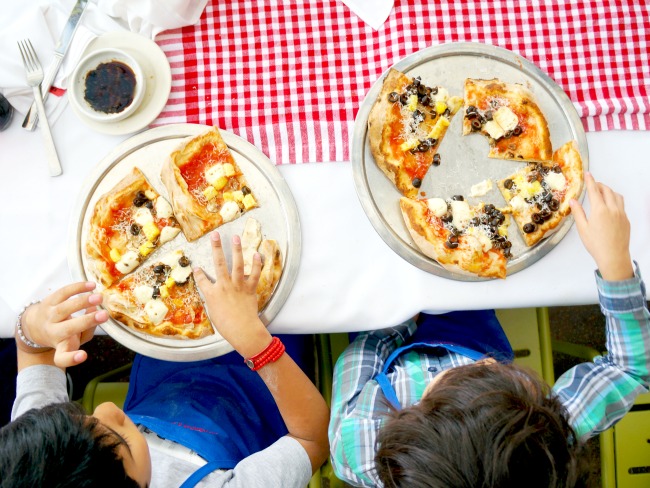 [disclaim]The opinions in this article are my own. I do not work for, or with any brand mentioned in this article, nor do I have any official relationship with them. I have a relationship with Gigasavvy, for whom I create original editorial content.[/disclaim]
Originally published on February 5, 2016. Last Updated on August 1, 2017 by Pattie Cordova