Holidays
MOMS Orange County helps empower mothers
I didn't fully understand the power of "Mother's Intuition" until I became a mother in 2007. I've come to rely on it more and more as the kids grew older, and sometimes I'm just shocked at how much I trust it. That's why I wasn't too surprised to read that research shows that mothers should trust their instincts when assessing developmental issues surrounding their child's health. In fact, several reports have shown that concerns by parents often predict school-related learning or behavior problems in their child. According to an article in the "American Journal of Diseases in Children," 80 percent of children who failed developmental screenings had parents who already had developmental concerns. These studies demonstrate the power and importance of mothers relying on their own intuition.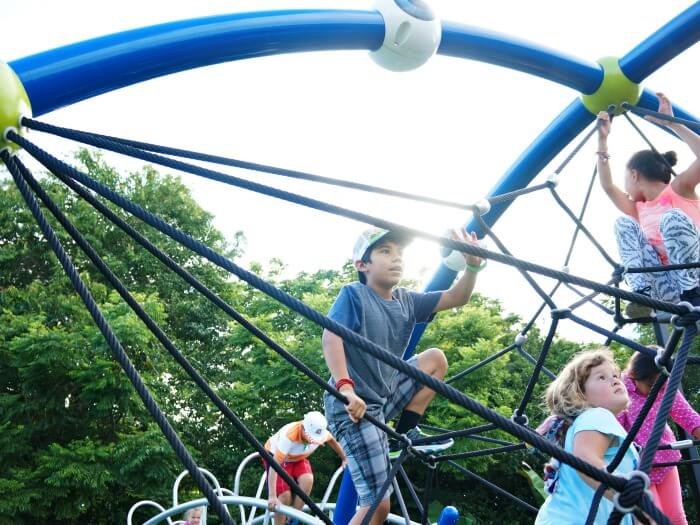 I recently visited the MOMS Orange County headquarters to get a better idea of the work that they do in the community. I found out that one of their main goals is to encourage parents to be mindful and trust their instincts when it comes to their children. It's all about empowering the parents. The organization also encourage mothers to connect with their kid's doctors on any concerns that the parents may have and teaching them that it's okay to question physicians. In fact, many times clients of MOMS Orange County have had a "feeling" about their child, and MOMS Orange County has provided a screening or called the pediatrician, to find the mother's instinct was correct.
MOMS Orange County offers a few different services, but the one that I was most excited to hear about was the two hour house visits that they do in conjunction with a program that starts when the mother is pregnant and goes through the first year of the child's birth. With this program, the home visitors have been able to advise parents on the different development stages and have empowered parents with the tools that they need to ensure that kids meet the developmental milestones. They also bring some of the necessary tools that parents will need to continue developing the child's skills.
It's important to understand developmental delays and how parents can avoid it because often times, it's not something covered during well-child visits. In fact, fewer than 15% of pediatricians routinely use any kind of developmental screening tools.
What are some other statistics on child development and developmental delays?
Ninety percent of a child's brain is developed by age five. It's important for parents to engage in meaningful play with their children when they're young to enhance this important growth stage.
In a classroom of 25 to 30 children, it is likely that at least one will have ADHD.
According to the National Institute on Deafness and Other Communication Disorders, as many as 24 percent of children age five years old will have some kind of trouble with articulation.
Steering a pedal car around objects isn't just a fun activity; it's a developmental milestone that most children achieve by four years old.
Helping a seven- to 12- month-old sort and recognize differences between items, such as apples or carrots, is a very early math and reading skill.
Engaging in simple play activities with your child, like sorting, can make a world of difference for their development.
So how does MOMS Orange County fit into the lives of parents living in Orange County? Well, MOMS Orange County helps at-risk mothers and their families have healthy babies by providing access to prenatal care, health screenings, infant development screenings, health education and referral services through monthly home visits and group classes. Mothers also receive one-to-one education and support during pregnancy to help increase their chances of delivering healthy babies. After babies are born, the focus turns to promoting their healthy growth and development so they grow up happy, healthy and ready to learn. It's all part of a bigger picture that allows MOMS Orange County to provide services to more than 3,800 low-income families annually. In fact, mothers who participated in its programming last year had the lowest preterm birth rate at 7.4 percent and MOMS Orange County mothers generally have lower rates of low birth weight babies compared to the county average.
MOMS Orange County is doing amazing things here in Southern California. I'm so proud to be spreading the word on the organization, especially since we all know someone who could use their services. I invite you to learn more about MOMS Orange County by visiting their website, www.momsorangecounty.org/ and on Facebook at https://www.facebook.com/momsorangecounty. Above all, I remind you to listen to your intuition because more than likely, it's right. You know your child better than anyone.
Learn more about MOMS Orange County
Originally published on May 11, 2015. Last Updated on August 13, 2021 by Pattie Cordova