McDonald's hosted their Premium McWrap launch party at Paramount Studios. We hung out with celebs and munched on their delicious new McWraps.
Like many other mamas, I take my kids to McDonald's. I do not hide that. It's a fun treat for them and I am happy to find healthier vegetarian options there than at most other fast food places. So when an invite comes through for a new McDonald's food, my ears perk up because I want to see if it's something that my kids and I can eat. Sure enough, the Premium McWraps is something that my kids can, and will, eat!
The premium McWrap is a large tortilla stuffed with lots of fresh veggies and grilled or crispy chicken. Sauce is provided with the wrap. I made it my own by asking them to prepare it without the chicken. which made it completely vegetarian! Skip the sauce and it's even healthier. Bonus points to them for making the tortillas without lard too. At $3.99, the McWrap can easily be a filling lunch!
You'll notice that the wraps come in these different containers. It's a cardboard holder that has a perforated tab around the circumference. You pull it and it takes off half of the container. This helps keeps your hands clean while you eat because you hold the wrap via the container. My five year old will definitely finish off one of these wraps, but my younger one might just have to share it with me.
For the big launch party, McDonald's really went all out and asked a few celebs to stop by. I kept seeing them everywhere, but the ones that were making waves were these: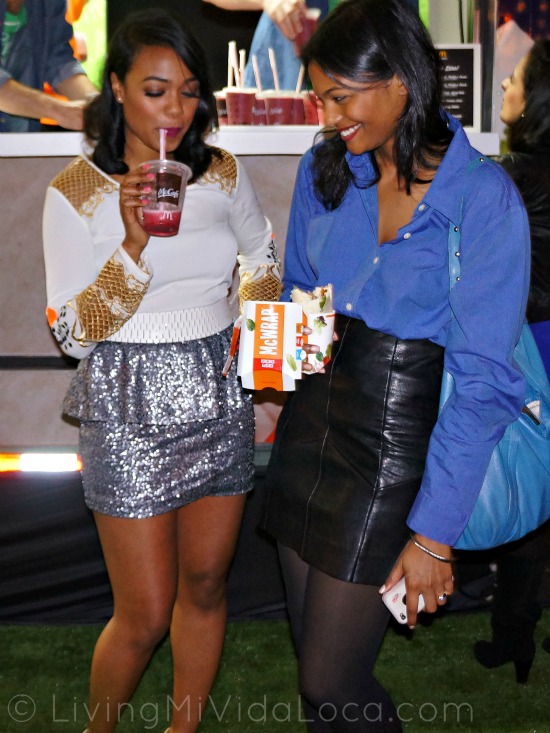 Tatyana Ali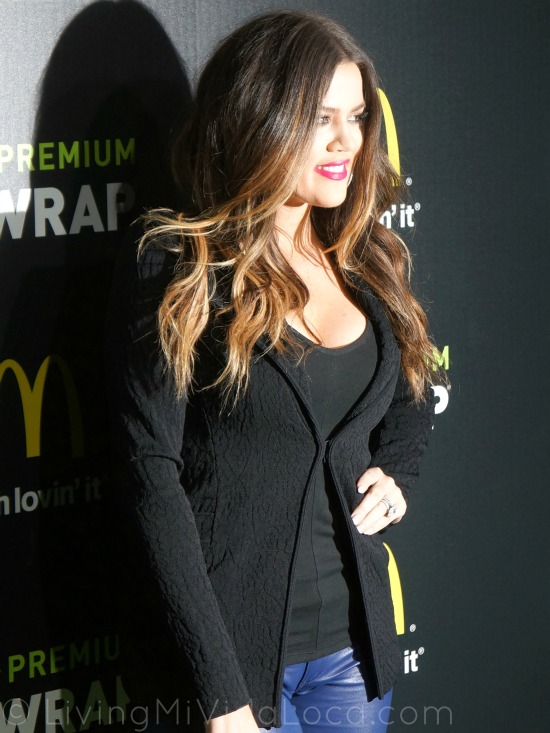 Khloe Kardashian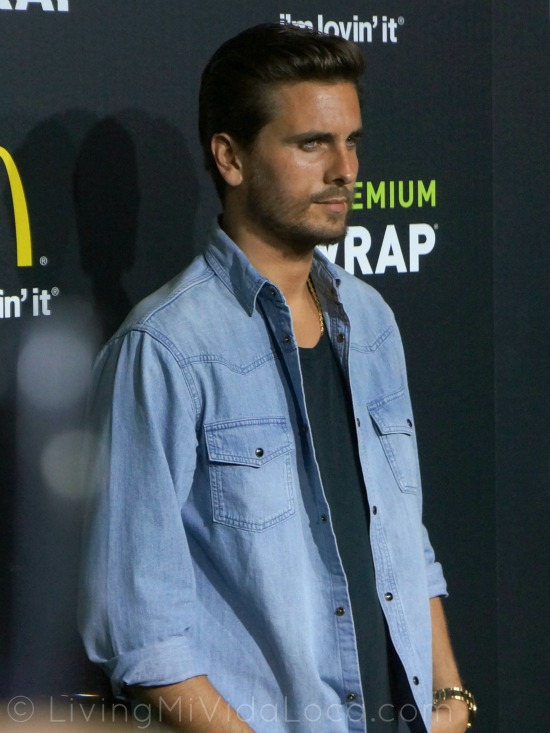 Scott Disick
There were guest artists that performed during the event, including John Martin.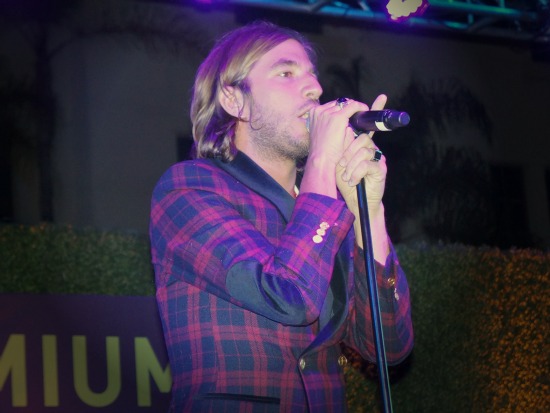 John Martin
And these two great gals kept the party going. At one point, one of the girls was playing the violin to accompany the music being blasted. Girl power!
We munched on fries, smoothies and wraps as we strolled around the party. I gotta say this about McDonald's – they really know how to throw a fun party.
Before we left Paramount Studios, Jill (Sandy Toes & Popsicles) and I did our best to work the 360˚ photo booth. Pink hair might be the way to go this Summer.
See more pictures of the Premium McWrap launch party here: Facebook.com/media/set/McDonaldsPremiumMcWrap.

[disclaim]This is not a sponsored post. I was invited by McDonald's to attend the event without obligation of writing about the food or the actual event. All thoughts and opinions remain my own.[/disclaim]
Originally published on April 3, 2013. Last Updated on January 24, 2015 by Pattie Cordova