McDonald's Halloween Happy Meal buckets returning?
Word on the street is that these beloved McDonald's Halloween buckets for happy meals that were once a seasonal treat at McDonald's are coming back!
The rumored date is October 18th, with the end date being October 31st.
We're excited to see if it really happens! These Halloween Happy Meal buckets are full of nostalgia, and as a parent, amazing to be able to re-use.
Kids will want to store their art supplies, toys and random small things in there. Bonus? They'll be easy to find – especially if they come in the bright colors.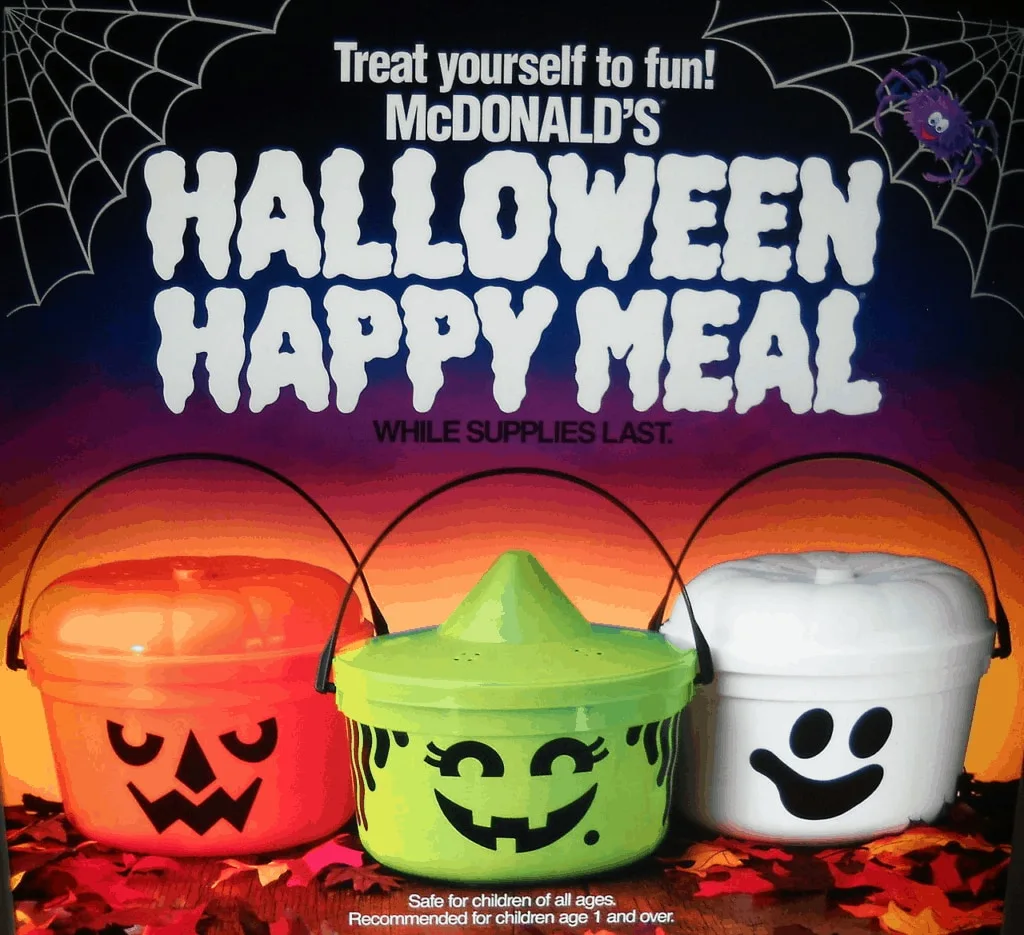 Who else misses the McDonald's Halloween buckets that were the perfect pairing to the happy meal?
And while we're at it – when are they going to come back with the coupon booklets? Those were less than $5 and a great treat to give away in the classrooms.
Originally published on September 17, 2022. Last Updated on October 25, 2022 by Pattie Cordova