Let's face it – it's hard to shop for guys! Thankfully, I discovered a monthly subscription service that makes it the gift that keeps on giving – Mantry, the leading Food-of-the-Month club for men in North America.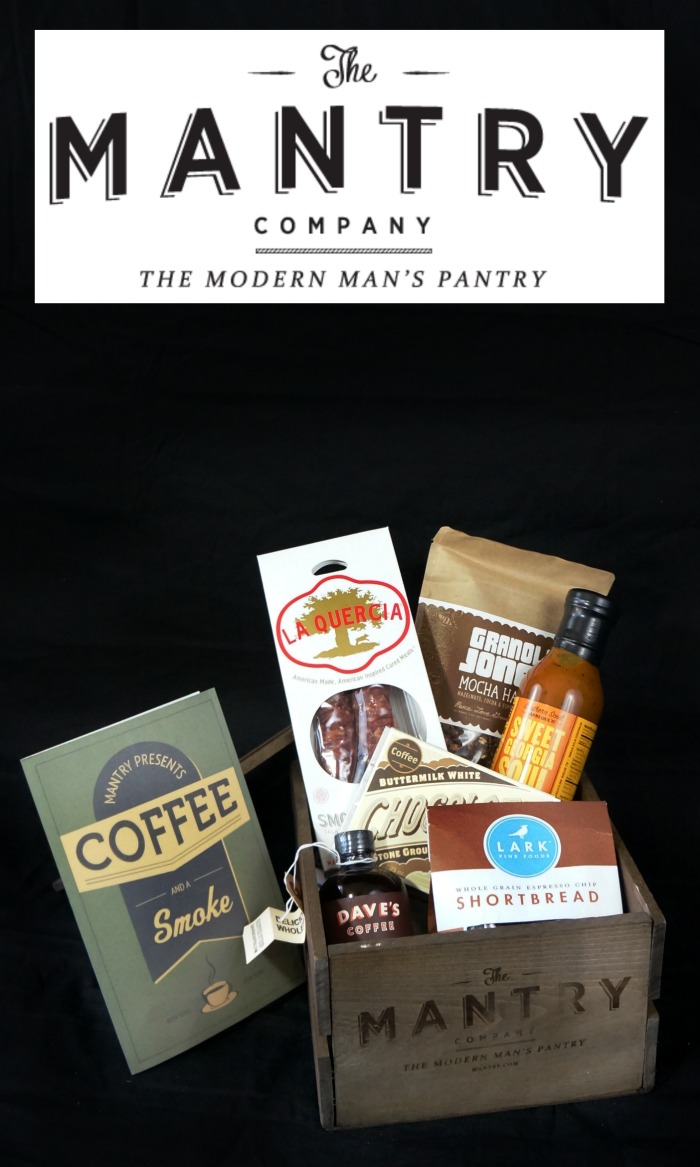 Mantry is the modern man's pantry. This monthly subscription service allows subscribers to discover and eat six full-size, super premium foods from around America. The products inside each Mantry have each been carefully sourced around an original theme, like "Coffee and a Smoke."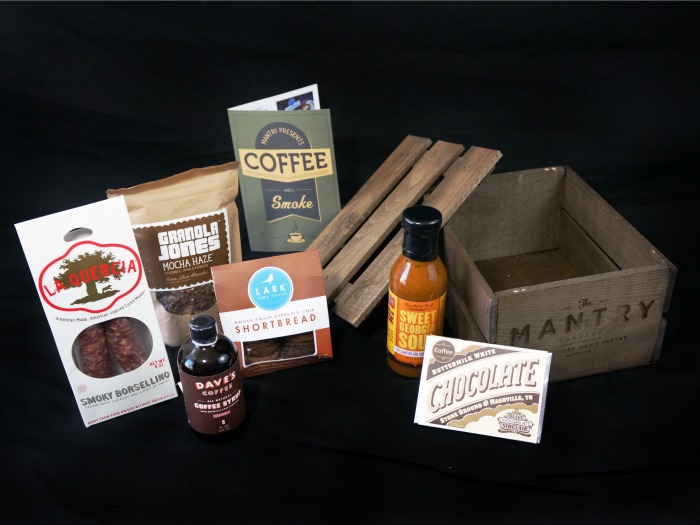 Every Mantry is packaged in a handmade wooden crate (completely reusable!) with a custom manual detailing product stories and recipes. You can get an idea of the recipes suggested here: http://mantry.com/recipes/.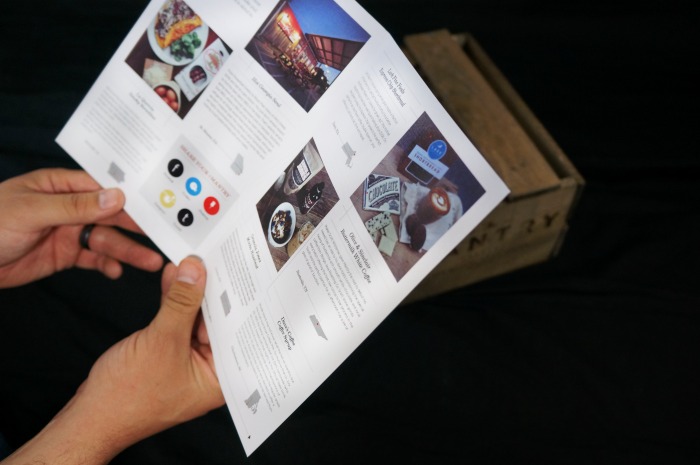 The definitive destination for modern men looking to discover American artisan food and how to cook and entertain with it, Mantry is an engaging food lifestyle resource. With an exacting filter and relevant voice that aims to inform and inspire, Mantry delivers remarkable products, stories and food experiences today's man can appreciate, enjoy and share.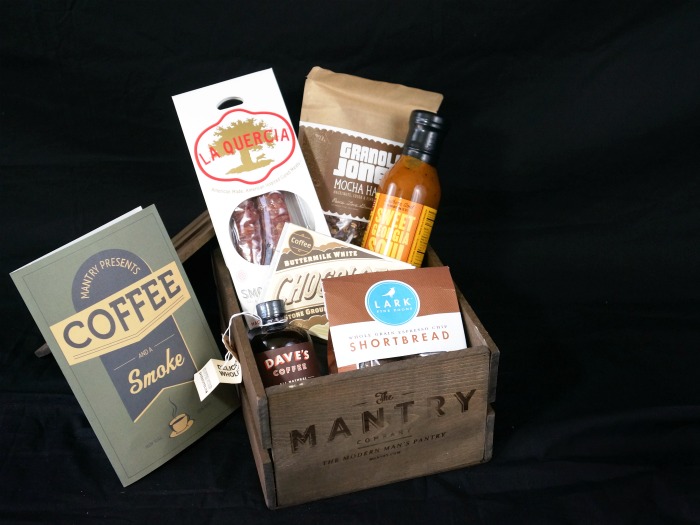 Gift subscriptions are available in three different levels:
1 Mantry Crate – $75 + $10 shipping/li>
3 Month Subscription – $225/li>
6 Month Subscription – $450/li>
* all order over $100 ship for free
You can order your Mantry here: http://mantry.com/gift-subscriptions/
I love this subscription service because it gives guys something to look forward to every month, and each crate is different. Best of all, it's marketed towards guys, so they don't feel all girly when a monthly package comes to them. The reusable crate is another favorite feature. They're a good size too, so you can use them to store books, or other trinkets. But really, I like this subscription because I get to taste the foods right along with the hubster. Hello Dave's Coffee Coffee Syrup… straight from Charlestown, RI! You can see an example of what might come in a subscription crate by watching the video below. The theme for this particular crate was "Coffee and a Smoke."
[disclaim]Contributors of LivingMiVidaLoca.com receive products, compensation and/or complimentary/discounted services to facilitate posts. All thoughts and ideas remain the reviewer's own.[/disclaim]
Originally published on November 27, 2014. Last Updated on June 4, 2015 by Pattie Cordova