I've mentioned before how I grew up watching novelas. They're the perfect way to reconnect with my culture. This season, I am hooked on "Lo Que La Vida Me Robo" (What Life Stole From Me) on my local Univision channel. The story is set in Aguazul, a picturesque village in Mexico. It stars characters who have strong feelings and live life to the full extent. There is love, friendship, passion, resentment, secrets, betrayal and hatred. Everything that a great novela should have.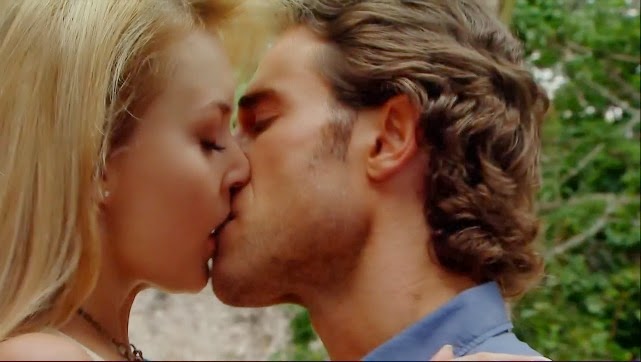 In every novela, I have a favorite breakout character. In this one, it happens to be Alejandro Almonte. He's the male protagonist in the soap opera – a kind man of firm convictions. He also happens to be strong-willed and loyal to his principles. In many ways, he reminds me of hubster – which may be why I like his character so much.
"Alejandro" work as a farm laborer who just so happens to be the son of a cruel, powerful and wealthy man. Of course, in true soap opera fashion, this truth is revealed only on the father's death bed. Alejandro doesn't take the news well and coincidentally, begins to fall for the female lead, named Montserrat. It's a turbulent relationship that adds to the excitement and keeps me tuned in week after week.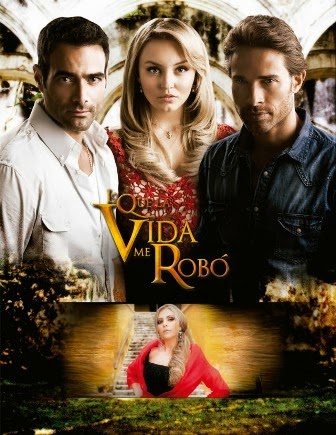 After the novela airs, I click over to the Univision My Telenovela app where I can discover more about the characters, get sneak peeks and behind-the-scenes footage. This FREE interactive app will connect you with the characters until you feel as though you know them inside and out. Download the app here!
Tune in to Lo Que La Vida Me Robo weekenights at 9pm on Univision. Can't wait? You can plenty of juicy clips to keep you busy on their dedicated novelas video page!
Have you watched Lo Que La Vida Me Robo? Who is your favorite character?
UPDATES
Week of Monday August 4- Sunday, August 10, 2014
Can Montserrat be happy? Will it be alongside Alejandro or Jose Luis? The final weeks are approaching with a grande finale on August 18. The twist will be that this story has two finales- one on screen only on Univision and another exclusive finale solely on UVideos you won't want to miss.
Week of Monday August 11- Sunday, August 17, 2014
The story that has captivated millions of people night after night is coming to an end. The rivalry of love between Monserrat, Alejandro and Jose Luis is challenged in a duel to the death that will leave you breathless. Tune in to catch whether there can be a happy ending in spite of tragedy.
What to watch next
Originally published on January 8, 2014. Last Updated on January 2, 2019 by Pattie Cordova