St. Patrick's Day is coming and the kids are putting up some decorations, starting with these easy leprechaun hats. We recently toured an Orchard Supply Hardware store where we picked up the supplies to make leprechaun hats. With the help from an associate, the kids knocked out this craft in 10 minutes.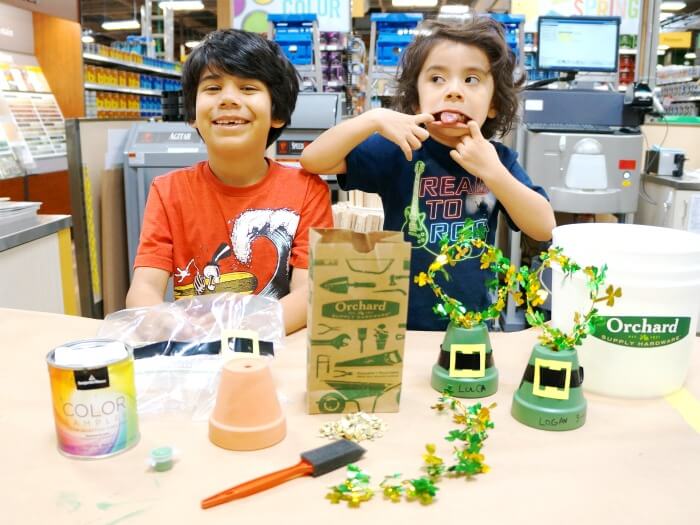 Here's what you'll need.
Terra cota pot
St. Patrick's Day garland
Electrical tape
Yellow Paper
Green paint
Pebbles
Gold paint
How to make it
Spray paint the pebbles and let them dry
Paint the terra cota pot with green paint. Let dry.
Cut electrical tape long enough for it to wrap around the pot.
Cut a square inside the square and slide it into the electrical tape so it looks like a buckle.
Once the paint is dry, wrap the electrical tape buckle around the pot.
Form a circle with the St. Patrick's garland and slip into the opening of the pot.
Set up the pot with the gold nuggets around it for full effect.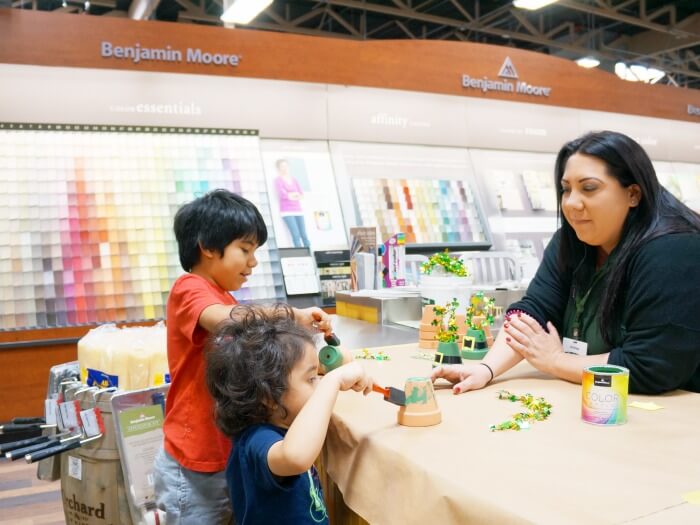 You can find all these products at your local hardware store. Watch the video below for step-by-step instructions! Thanks to Orchard Supply Hardware for lending us the space to film.
Originally published on March 9, 2015. Last Updated on May 31, 2015 by Pattie Cordova