Knott's Berry Farm hosts regular yearly events that make a visit to Knott's just a little bit more special. When Knott's Berry Farm becomes Knott's Scary Farm, you know you need to visit. During this time, the park is decorated in ghoulish form, with the exception of Camp Spooky where the theme park is a just a little spooky and perfect for the kids. Of course, there is also the famous Knott's Scary Farm Haunt that happens at night (and perfect for the much older kids and adults). For either and all of these events, you'll definitely get more bang for your buck with a Knott's Season Pass.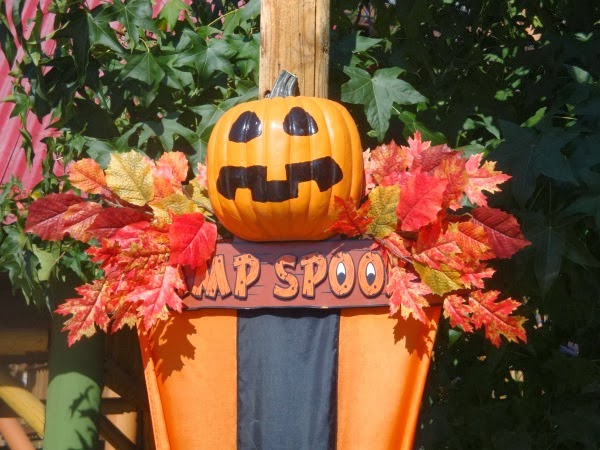 The Knott's Season Pass is available now at its lowest price with payment plans available starting at $8.00/month. Families can choose from three different membership levels:

Regular pass ($72) includes: One 2013 Knott's Berry Farm visit – additional visits can be purchased for only $9.99, unlimited visits in 2014, early ride times, food and merch discounts, Knott's hotel discounts, buy Knott's Scary Farm Haunt tickets for as low as $32.
Gold pass ($90) includes: regular pass benefits plus unlimited Knott's Soak City visits.
Platinum pass ($180) includes: gold pass benefits plus free parking at Knott's Berry Farm and admission and free parking at all Cedar Fair Parks.
Prices remain the same for children, seniors and everyone in between. Kids 2 and under visit Knott's Berry Farm for free. Read more about Knott's Season Pass and purchase here: knotts.com
[disclaim]This is not a sponsored post. My family received media day tickets to attend Camp Spooky. All thoughts and opinions remain my own.[/disclaim]
Originally published on September 26, 2013. Last Updated on July 26, 2017 by Pattie Cordova