One of the best things that happens after the holidays are the sales. So much inventory left over from the holidays that stores, like those at Westminster Mall, practically give it away! Jump on these events and snag some Winter fashion to take with you into Spring, with just a few modifications.
Backless Sundress
First up, we have the backless sundress. The olive green shade is perfect for Winter with its dark shade, but come Summer, it'll look great with flowered-printed shoes or booties. I found this one at Tazga Boutique (a new store at Westminster Mall).
Tip: Add a cardigan and keep warm during the cool nights. Some tights, boots and motorcycle jacket – and you'll look stunning!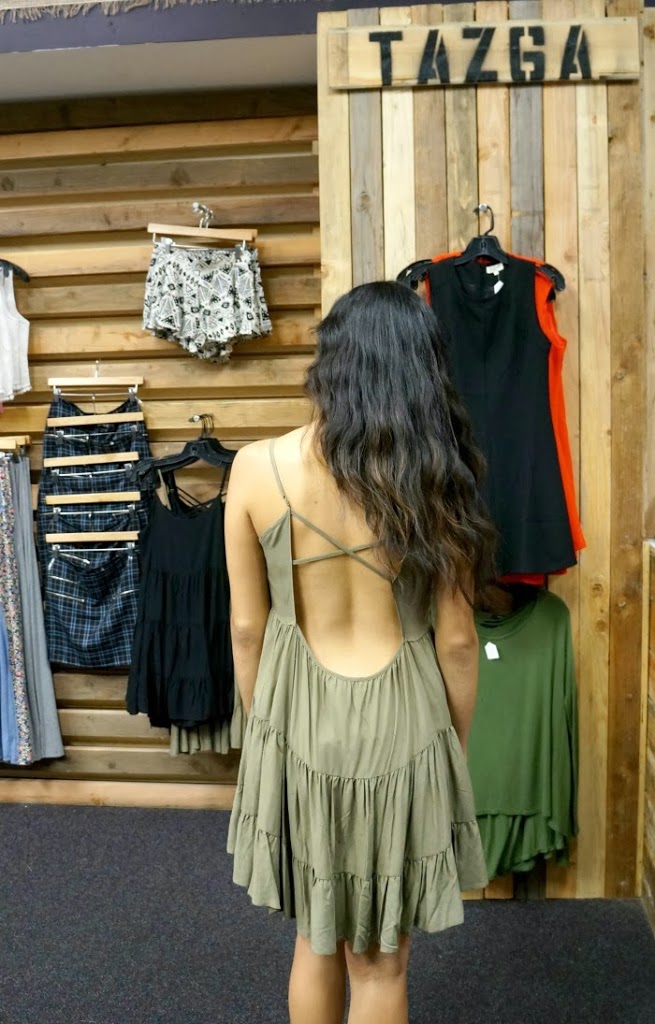 Ankle Boots
Booties – and lots of them! I tried on a ton at DSW, and all from the clearance section. I walked out with three pairs of shoes. Although there are plenty of styles to choose from, I suggest going for a dressy pair (like the suede navy blue booties pictured below) and a casual pair for every day use. I went with a pair of Korks because the chunky heels keeps the shoe looking interesting, and provides plenty of comfortable support as I chase the kids around all day.
Tip: Pair them with tights during the Winter or cute ankle socks for some flirty fun.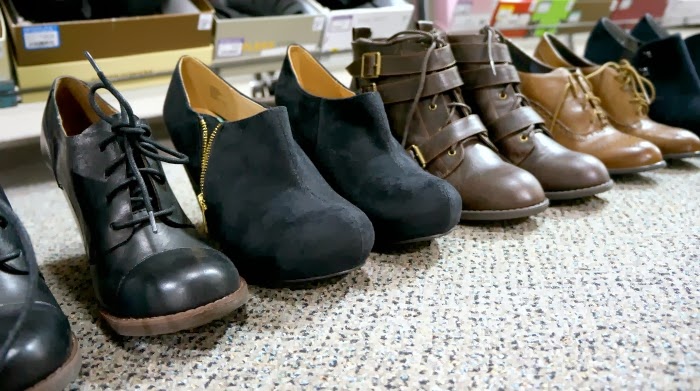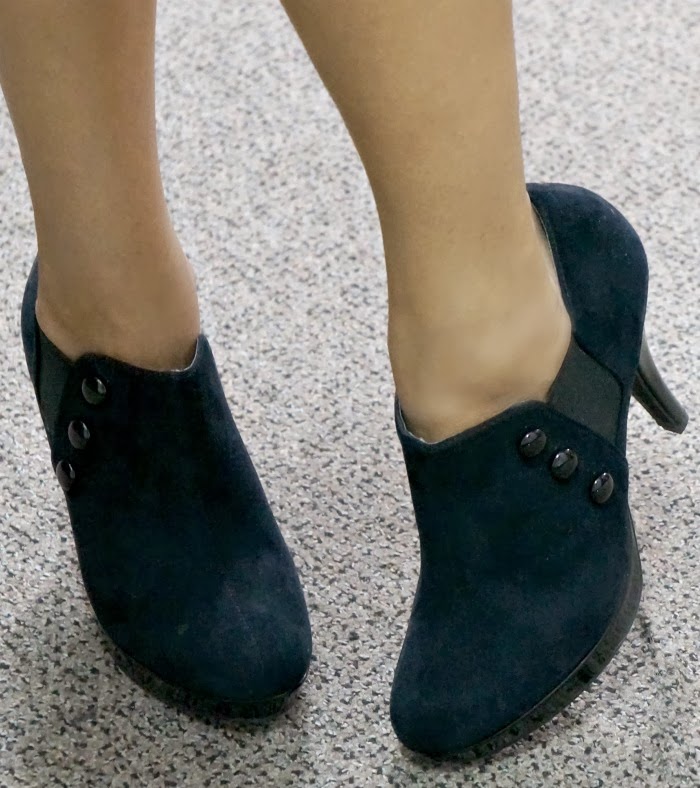 Rampage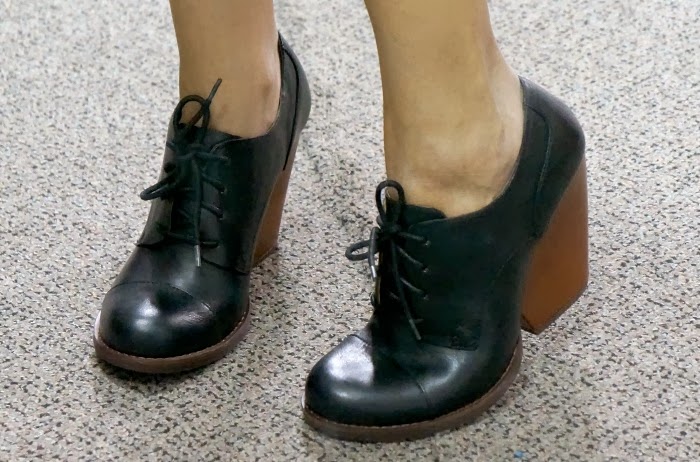 Korks – Chianne Oxford
Stripes
I purchased a pair of white and blue striped flats on a whim. These Splendid boat shoes are super comfortable and I knew that hubster would appreciate the down-to-earth look. Although I didn't anticipate my wearing them too often, I'm finding that they look great with a lot of my more comfortable outfits. I like to pair these with skinny Levis and the striped sweater I purchased at Old Navy (on clearance).
Originally published on January 29, 2014. Last Updated on August 9, 2017 by Pattie Cordova