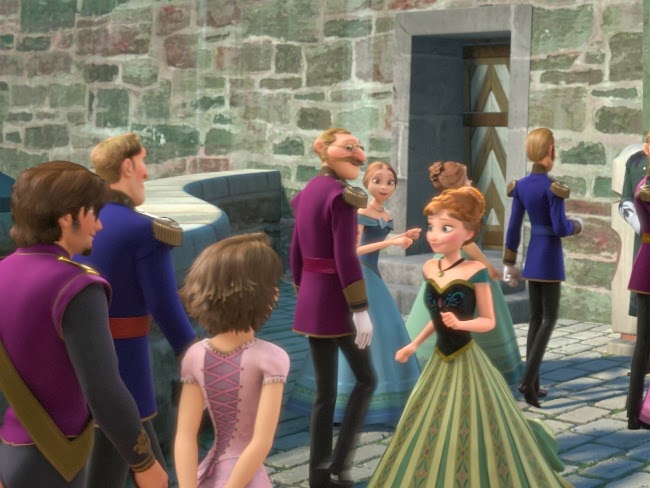 We FINALLY had the opportunity to see Disney's Frozen last weekend. It was part of my son's 6th birthday celebration and we ended it on Sunday morning watching the matinee feature. Frozen reminded me much of how Disney movies used to be – full of musical numbers but with one major change – the ladies in the film are clearly in charge of their own destiny. It was great to see how they grew into their own. Frozen was also very funny… VERY funny. Olaf, the snowman, is hilarious and more than once it made me look over at the hubster and laugh out loud with him. It's such a great film!
Because this movie is a must-watch this season and you'll probably watch it more than once. Here are a four different hidden gems that you'll want to keep an eye out once you watch it for the second time (or third… or fourth…).
Hidden Easter Eggs in Disney's "Frozen"
Elsa's coronation
Elsa's coronation draws guests from far-away lands—and movies. Keep an eye out for Eugene Fitzherbert aka Flynn Rider from "Tangled" and even Rapunzel made the guest list.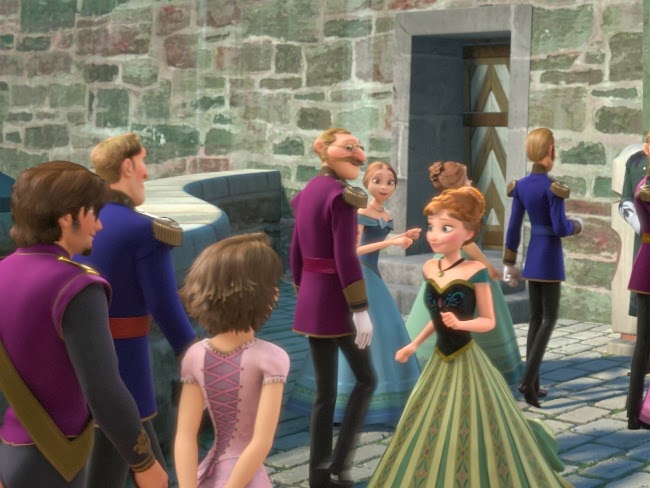 Welcome to Arendelle
Sweet treats from Wreck-It Ralph
Anna's affinity for chocolate summons sweet treats all the way from the land of Sugar Rush in "Wreck-It Ralph."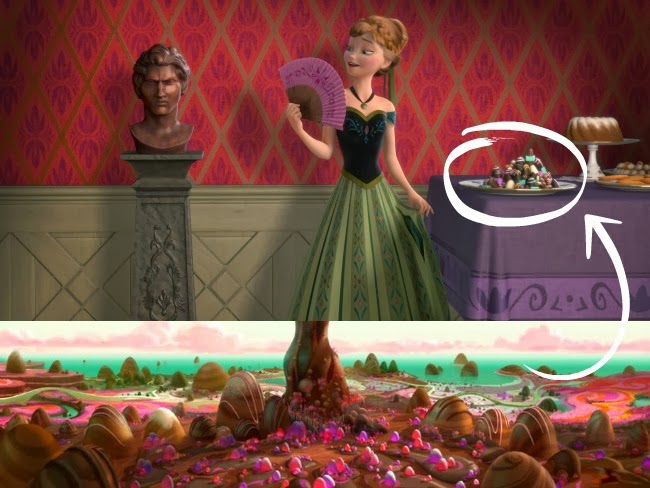 Hidden Mickey in Frozen
Disney's famous icon makes the quickest of cameos in "Frozen." A small Mickey Mouse plush sits on one of the lower shelves in Wandering Oaken's Trading Post and Sauna.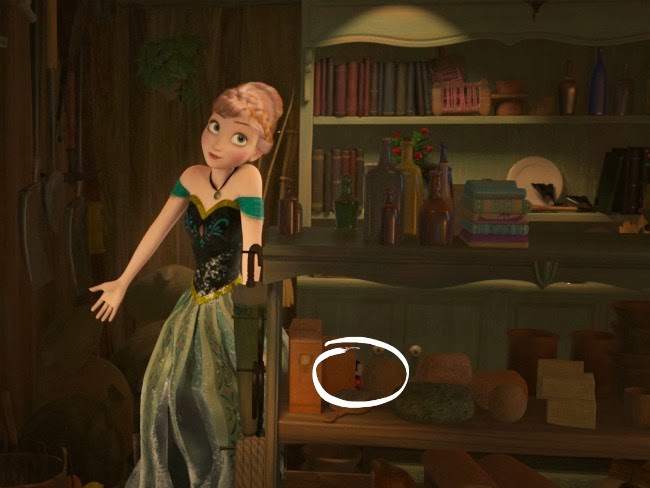 Lisa Keene's painting
Artist Lisa Keene's painting—completed during the development phase of "Tangled" and based on "The Swing" by Jean-Honoré Fragonard—made such an impression on "Frozen" filmmakers, it became part of Anna's signature song, "For the First Time in Forever," when she leaps into the air and mimics the painting's pose.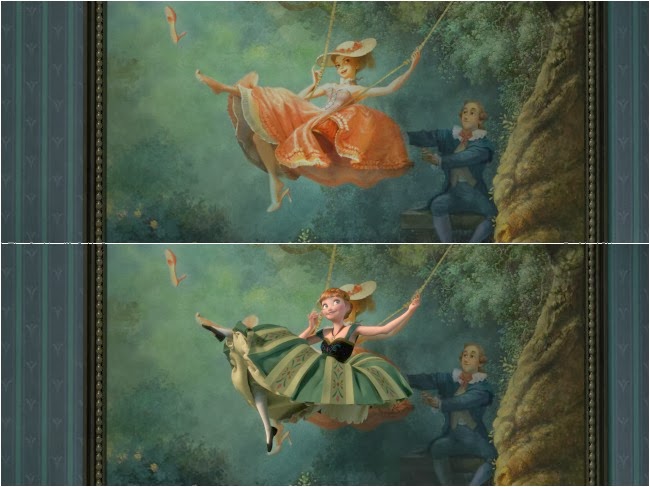 photo credit: Walt Disney Studios Motion Pictures
Originally published on December 13, 2013. Last Updated on November 20, 2019 by Pattie Cordova