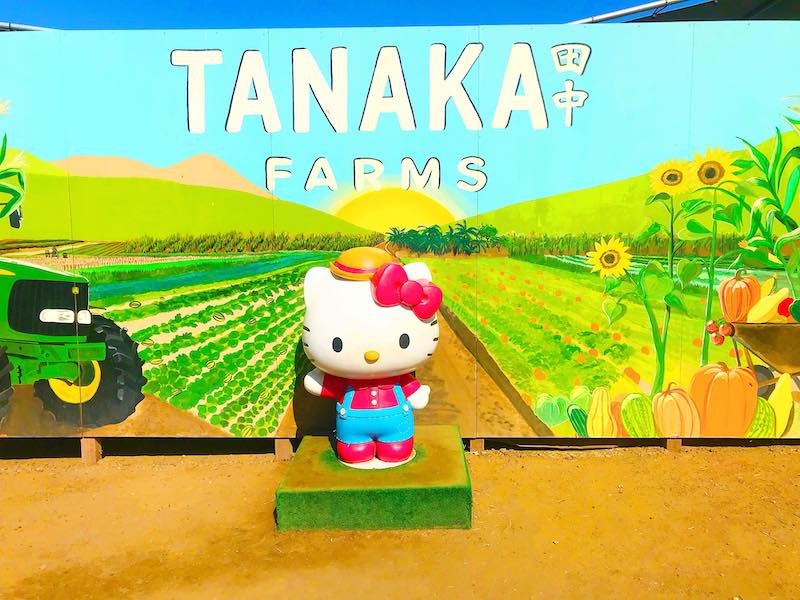 Its that time of the year again, Pumpkin EVERYTHING, and most importantly Pumpkin Patches! Hello Kitty and Sanrio friends has taken over Tanaka Farms pumpkin patch and we are loving every minute of it!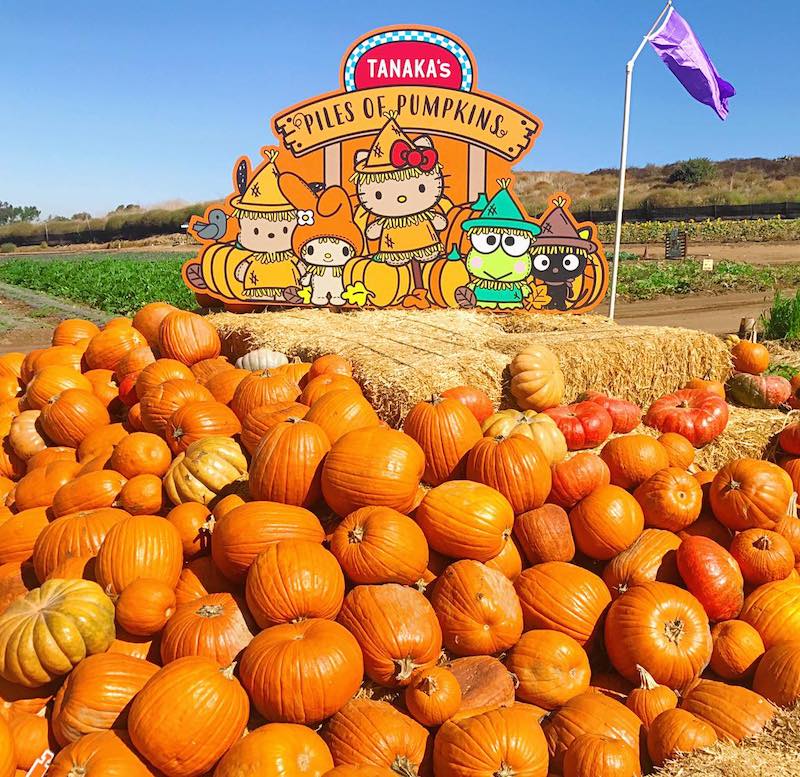 A guide to visiting Hello Kitty at Tanaka Farms Pumpkin Patch
What to wear to Tanaka Farms
Wear close toe shoes, there is a lot of dirt everywhere, especially the parking lot.
Also make sure to bring sunscreen, Southern California will still be very warm during pumpkin patch season.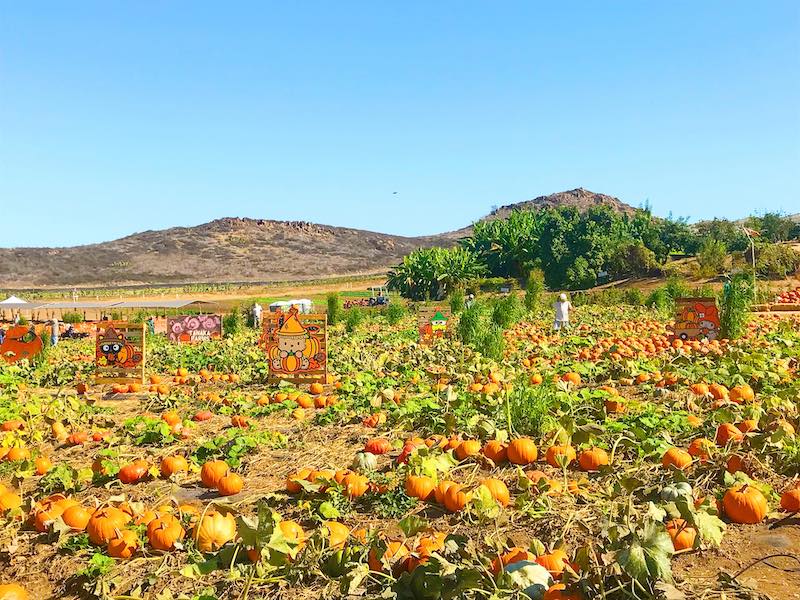 Pumpkin patch at Tanaka Farms
When you check-in, you would be given a map of the whole pumpkin patch, to explore Tanaka Farms and spot your favorite Sanrio friends. It also shows you the different pumpkins they have in their farm: Cinderella pumpkins, Fairytale pumpkins, Porcelain Doll pumpkins, Jarrandale pumpkins and Polar bear Pumpkins.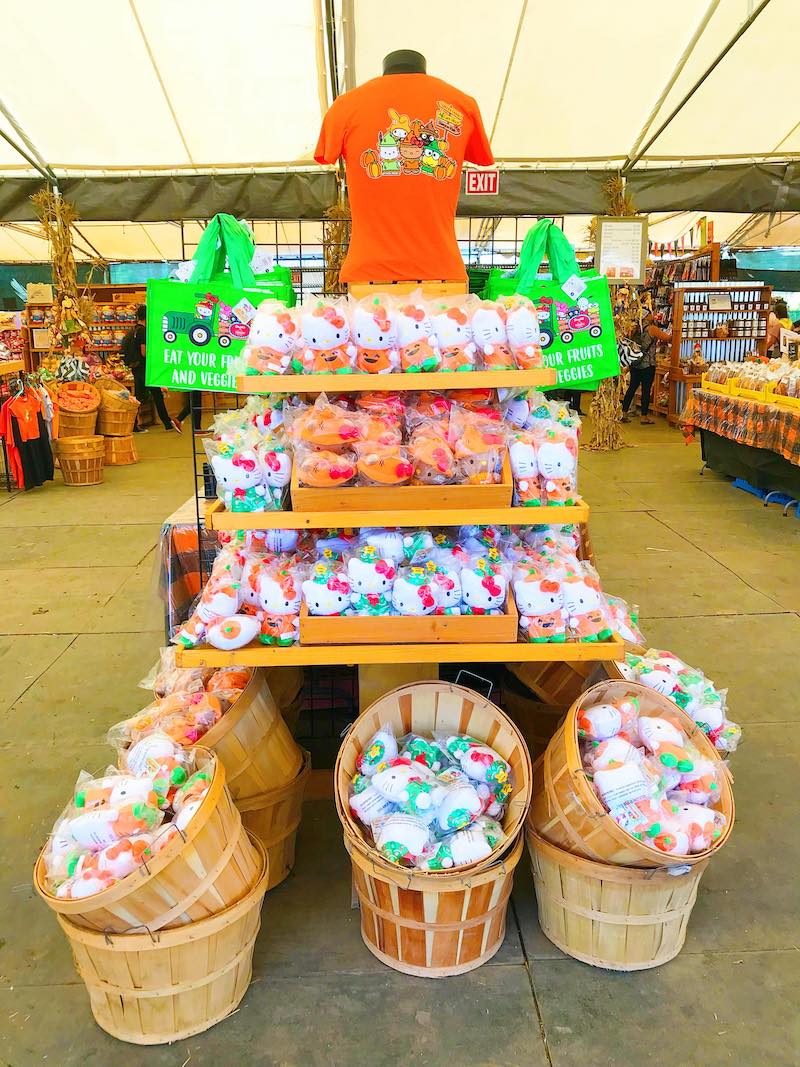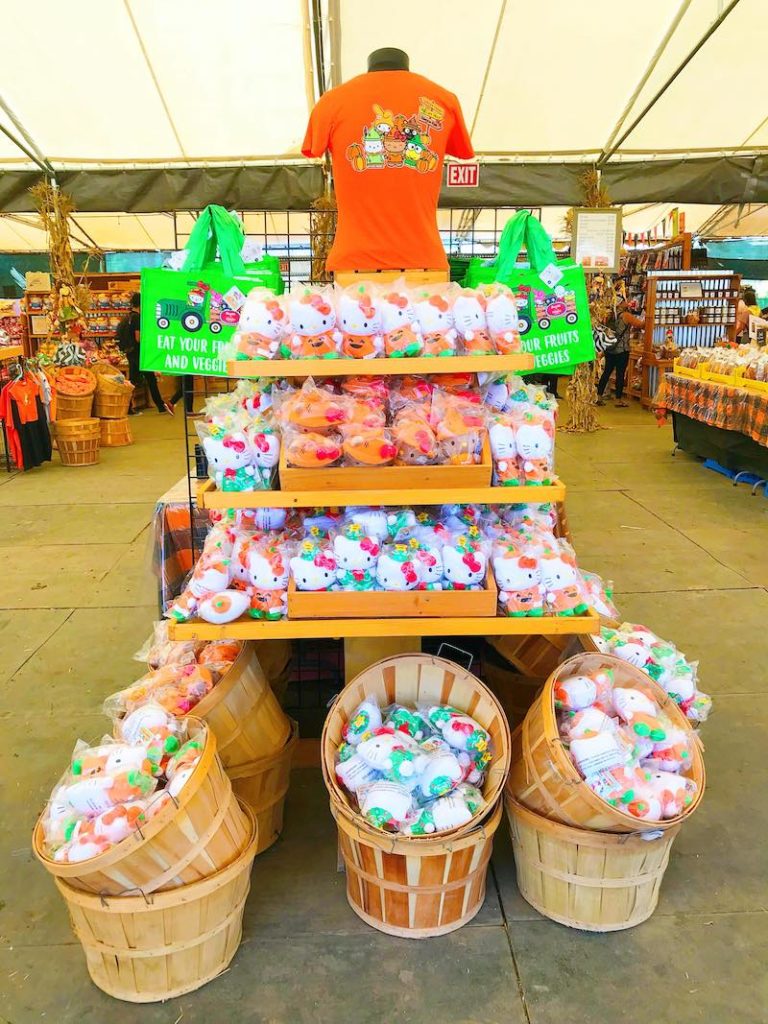 They also give you a Hello Kitty fall head band… so much cuteness and we haven't even gone inside the Pumpkin Patch yet! Once you enter you'll see all the different photo opportunities throughout the pumpkin patch and you should take full advantage. They are all Instagram worthy and so adorable. Tanaka Farms is one our favorite pumpkin patches in Southern California.
Admission and Activity Fees
Admission is $4 per person (Children 2 years and under are free.)
The Wagon Ride is $6 for unlimited rides. (Children 2 years and under are free.)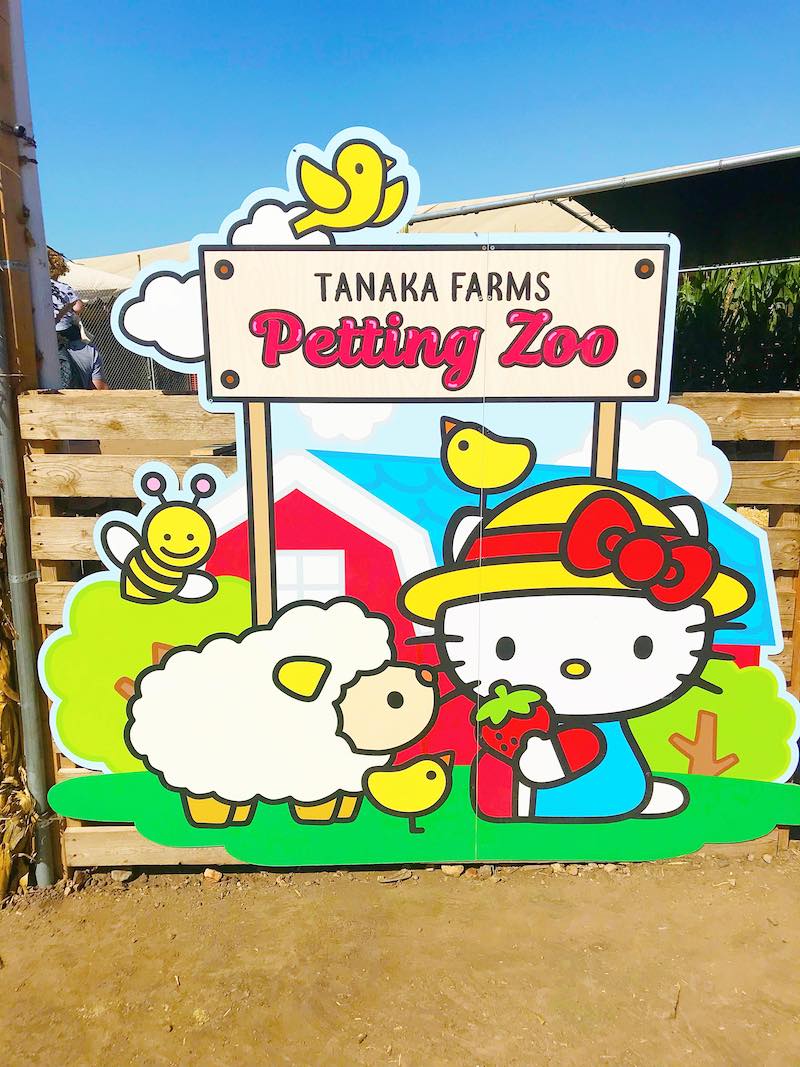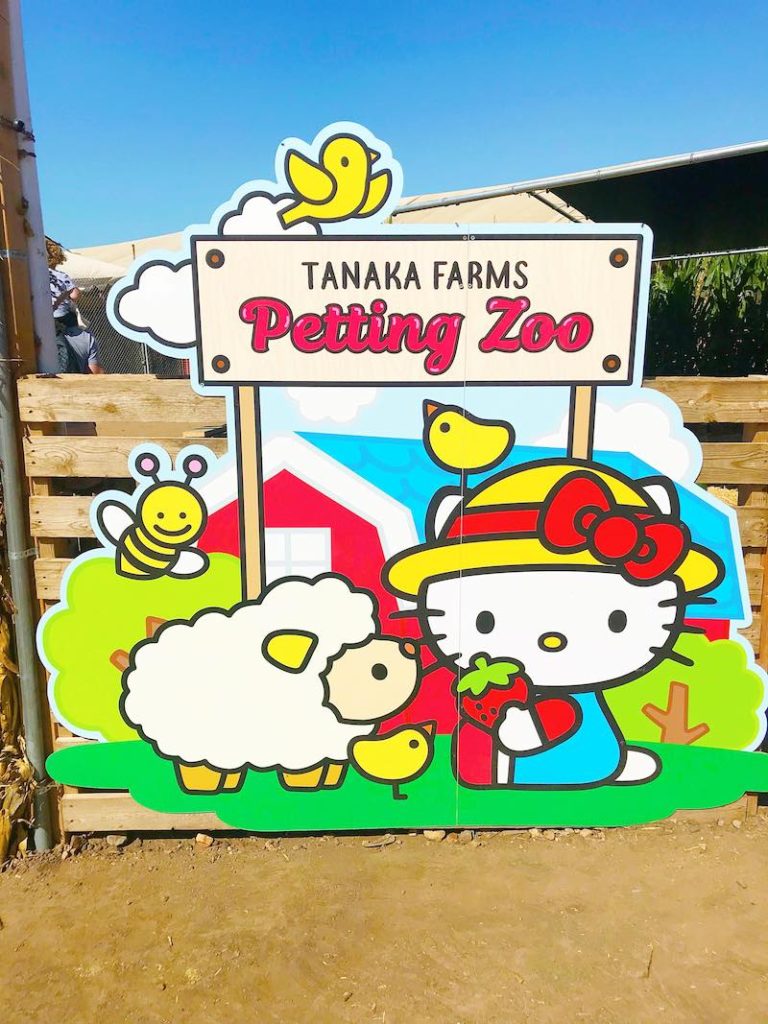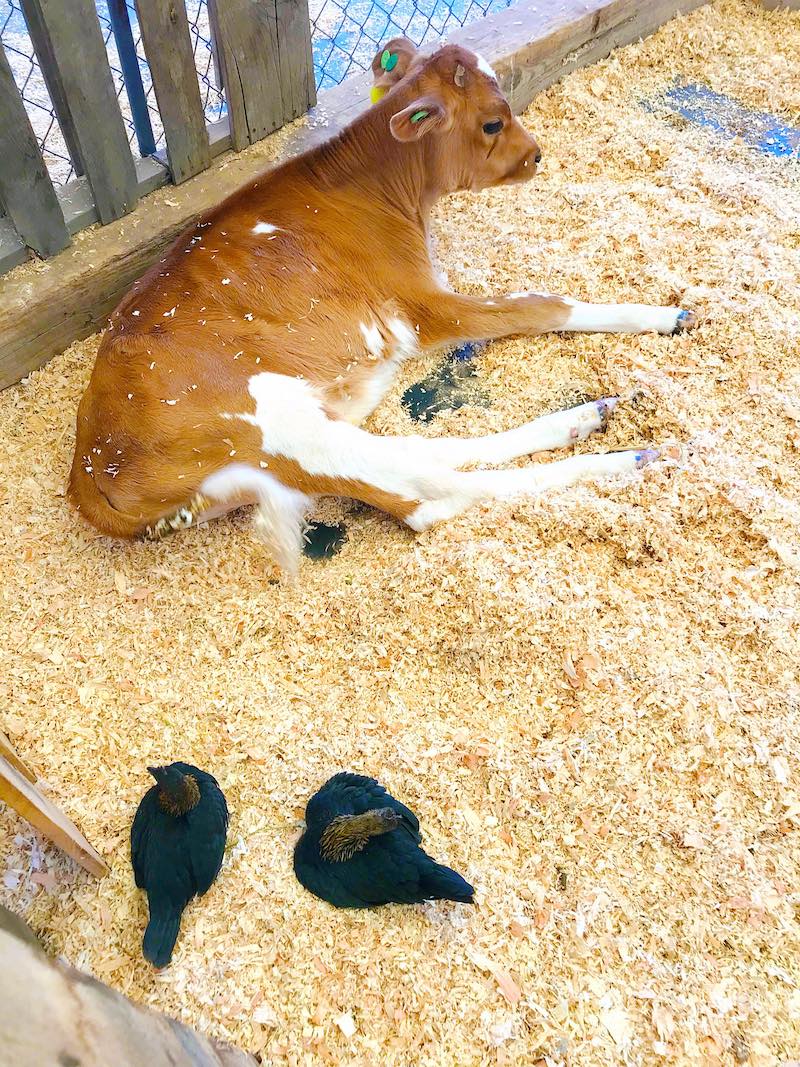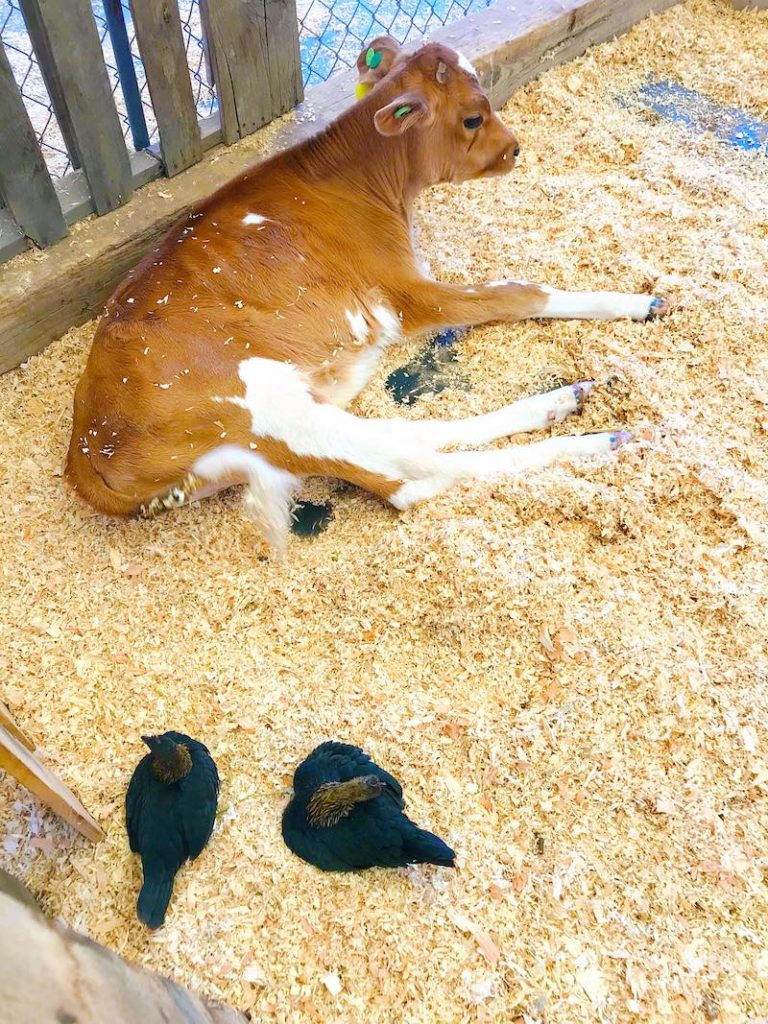 The Petting Zoo is $6. (Children 2 years and under are free.)
The Sanrio Entry Package is $20 and includes: Admission, Wagon Ride, Petting Zoo, and a limited Edition Sanrio + Tanaka Farms Hello Kitty Plush.
Game and Activity Tickets are $5 each or 5 for $20 (Save $5!)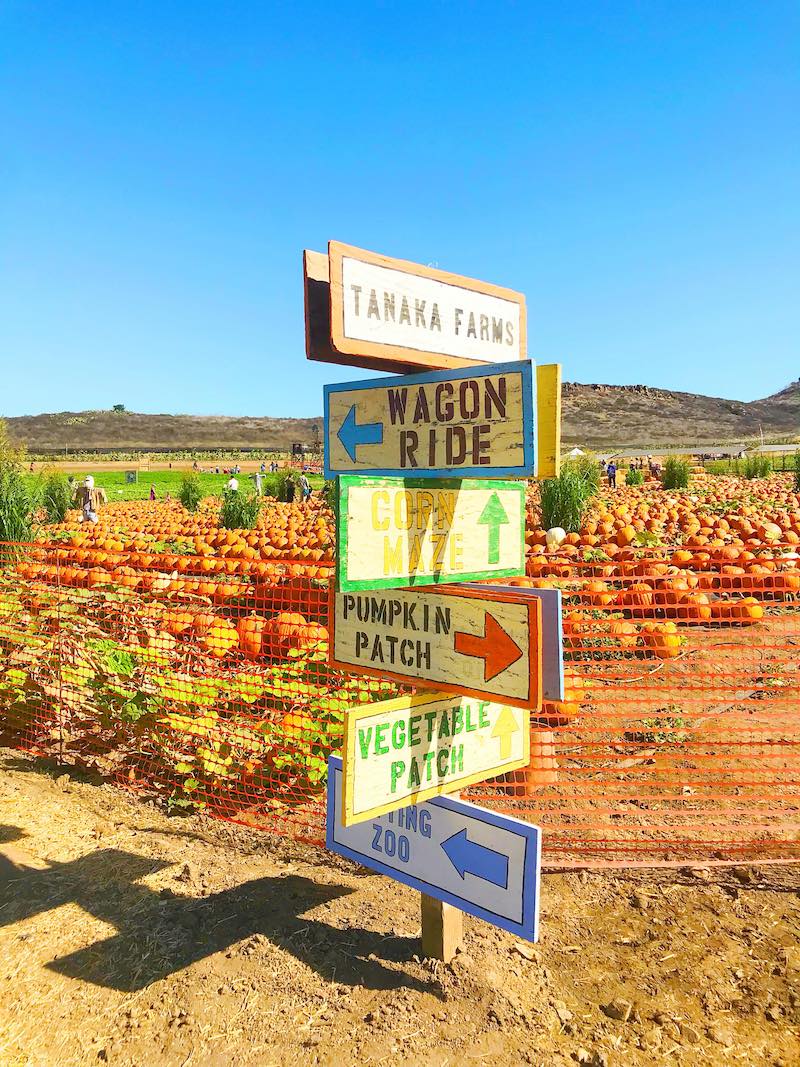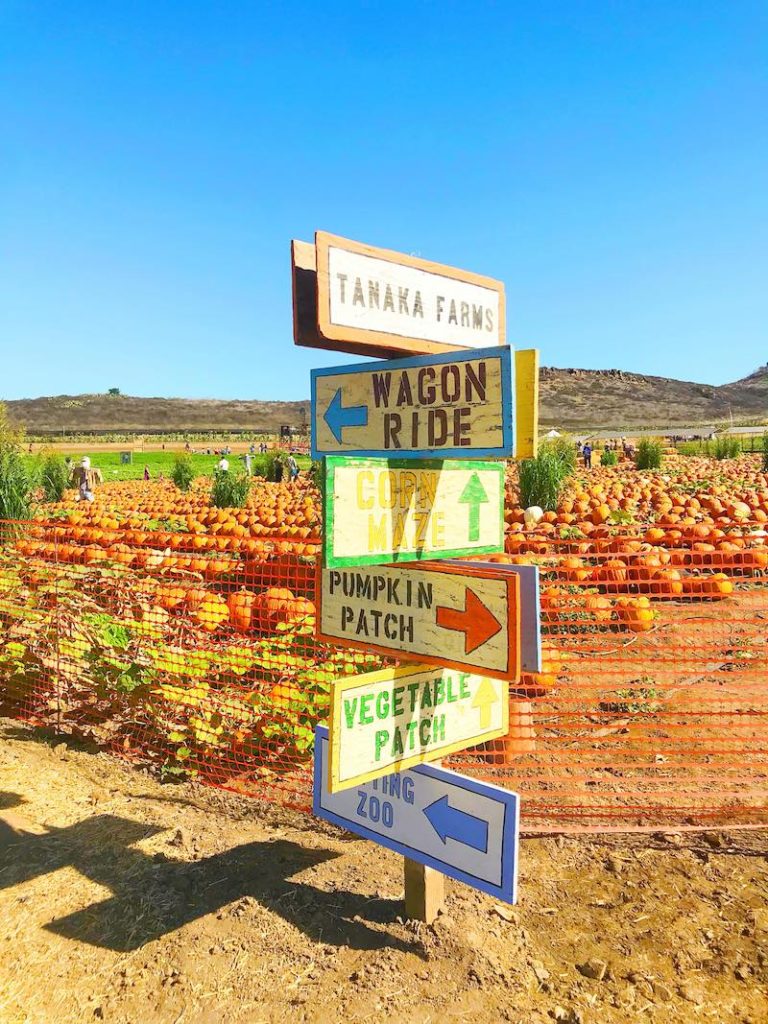 Where to Park at Tanaka Farms
Parking Passes are $10 each and are only required on the weekends.
Parking Passes may be purchased ONLINE for $10 each. Only one time slot per person can be purchased. Purchase the parking pass for the time you want to ENTER the Pumpkin Patch, then you can stay as long as you like.
THERE ARE NO REFUNDS FOR PARKING PASSES.
Weekend traffic to their farm is very heavy. Parking lot directors are present to facilitate traffic during these times.
Pedestrian traffic will not be allowed to enter the farm. (Except local residents with proof of address.)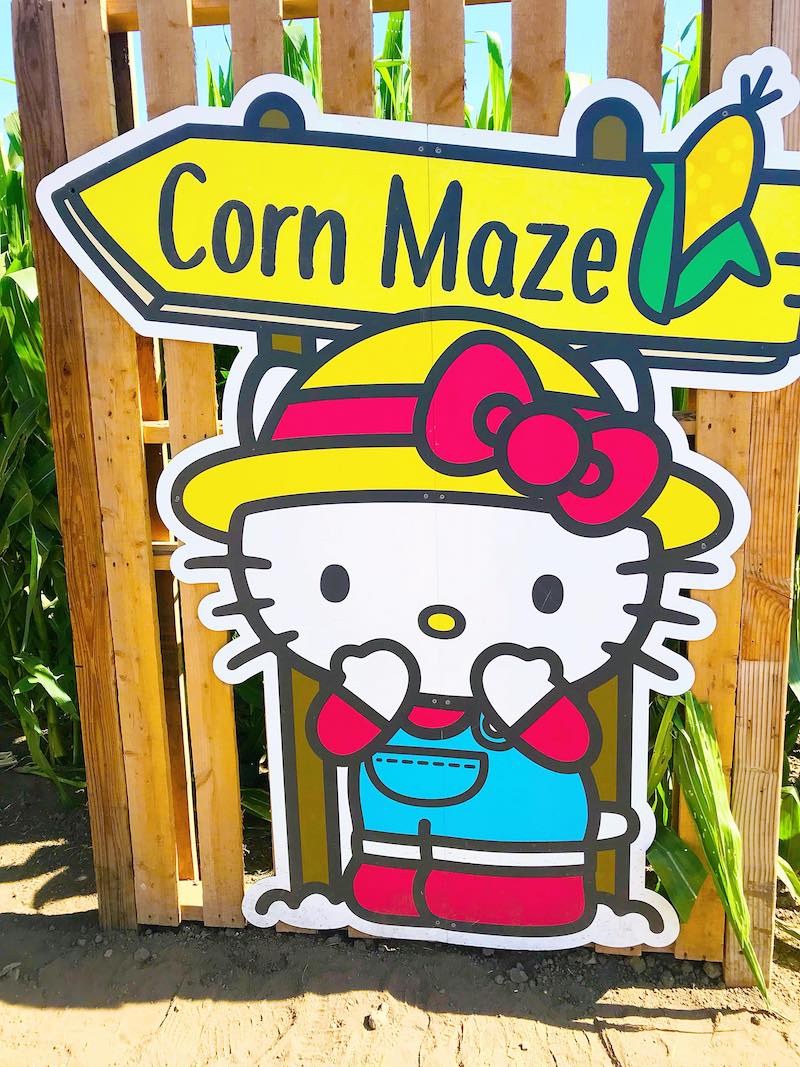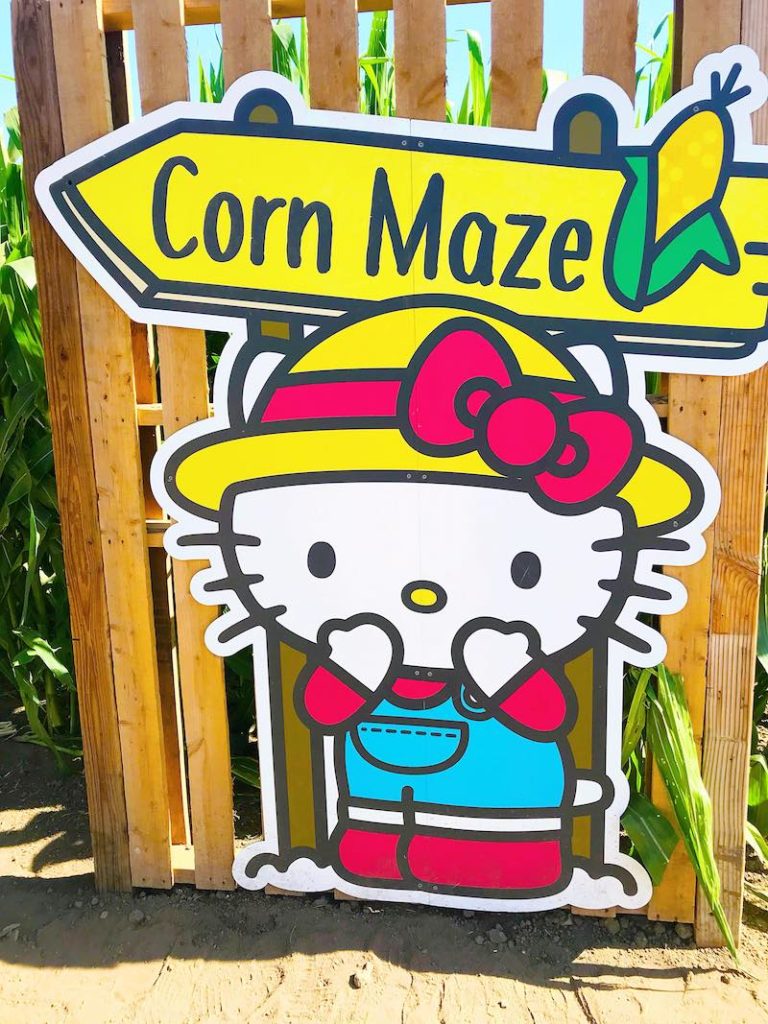 Ride share Service Options
There are designated drop off area for those choosing to use a Taxi, Uber, Lyft, or other rideshare service.
One final tip: Public Drinking Water Is Not Available. You are welcomed to bring your own or bottled water is available for purchase at $2.00 bottle.
For more information, please visit https://www.tanakafarms.com.
Originally published on September 21, 2019. Last Updated on September 21, 2019 by Pattie Cordova