If you're family has been watching Gravity Falls this Summer, you probably know what's going on tonight – the season finale! My kid is taking us to Subway to celebrate. Win-win.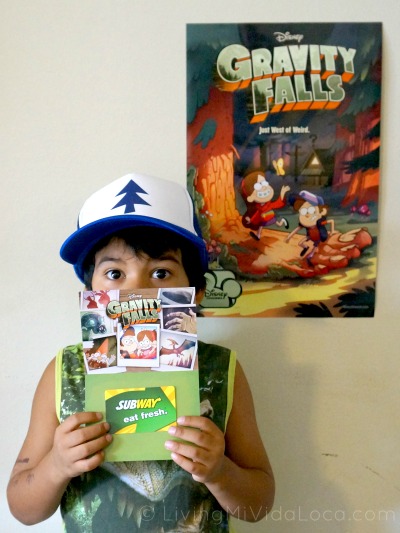 In the Gravity Falls season finale titled "Gideon Rises" – Gideon swindles the Mystery Shack away from Stan, everything in Gravity Falls appears to be even more west of weird – Dipper, Mabel and Grunkle Stan are forced to move in with Soos and his grandmother, while the town remains enamored with Gideon's charm. Meanwhile, Grunkle Stan isn't certain he can take care of the twins and is considering sending them back home. With their summer in Gravity Falls threatening to come to an end, Mabel and Dipper decide to take on Gideon and win back their home.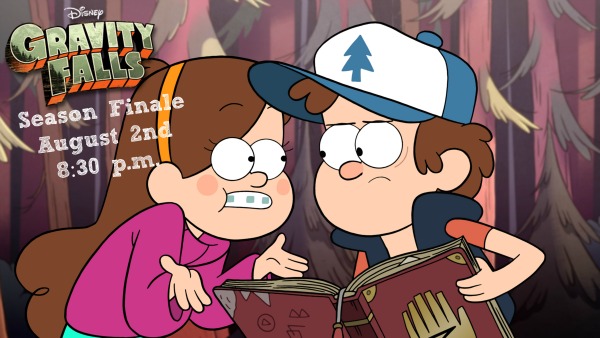 So how does Subway fit into this? Well, throughout the month of August, Disney and SUBWAY restaurants, the world's largest restaurant chain, will bring fans "Gravity Falls" characters and promotional items through SUBWAY Fresh Fit for Kids™ Meals™. Each low-fat meal will include one of six reusable bags, with a specially designed "Gravity Falls" window decal or sticker. Subway offers one of my favorite kid meals because they can be made completely vegetarian!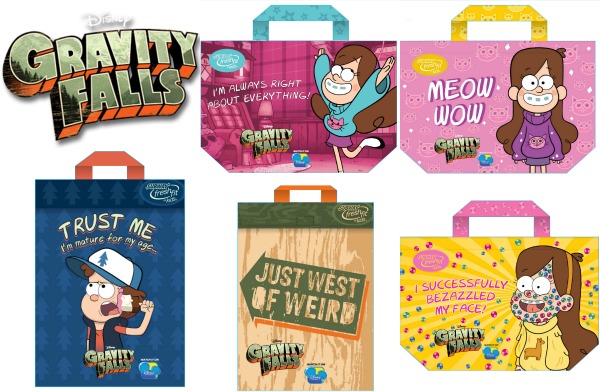 Catch the season finale of "Gravity Falls" premiering FRIDAY, AUGUST 2 (8:30 p.m. ET/PT) on Disney Channel.

This is not a sponsored post. I received the goodies pictured above to facilitate this post. All thoughts and opinions remain my own.
Originally published on August 2, 2013. Last Updated on January 2, 2019 by Pattie Cordova