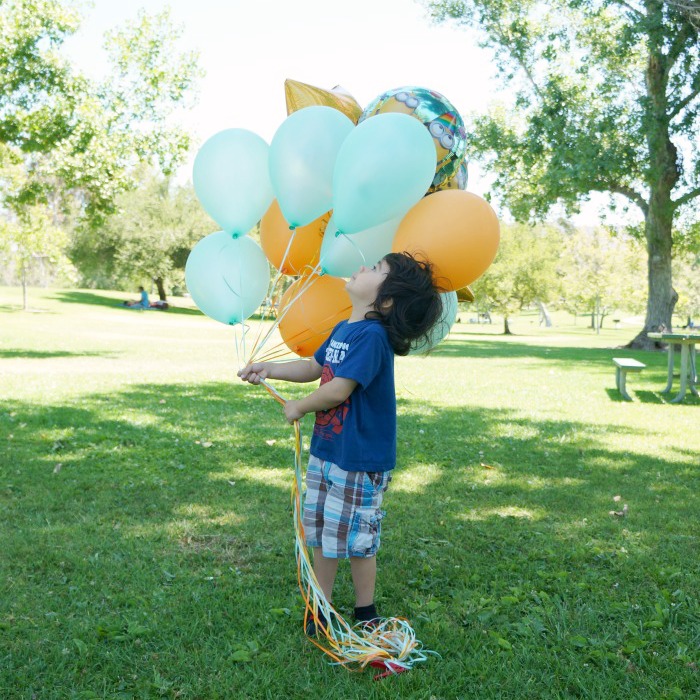 Travel
Free Things to Do With Kids in Southern California this month
Free Things to Do With Kids in Southern California this month
We love SoCal because of its family-centric spots – many of which offer FREE events!!! We're rounding up a few of our favorite events in this article that is updated monthly. Bookmark this list of free things to do with kids in Southern California and come back month after month for an updated list!!!
p.s. Don't forget to follow the Living Mi Vida Loca SoCal Facebook Page for daily updates of events happening in Southern California including fun park outings, free local events, museum festivals, beach events, and more!!!
Free Things to Do With Kids in Southern California
February 2019
February 1st – February 10th | The Lego Space Hollywood on Hollywood & Vine
Come check out this free event for all the LEGO fans. Explore the world of The Lego Movie 2. Visitors will be immersed in the world of Emmet and Lucy. This 6,000 square foot, fully enclosed, one-of-a –kind space will feature numerous interactive elements form the film and fun authentically themed phot ops.
https://www.thelegospacehollywood.com/
February 2nd | Kids Workshops at all Home Depot
Bring the kiddos to these workshops, every 1stweekend of the month at your local Home Depot. Children get to work on fun and educational projects while spending quality time with the whole family.
https://www.homedepot.com/workshops/#change_store\
February 2nd | Nature Walk at O'Neil Regional Park
Take a stroll with nature and learn about the animals and nature of Trabuco Canyon. This light to moderate walk on mostly paved roads is an excellent family outing.
http://ocparks.com/parks/oneill
February 2nd and 3rd | Free SoCal Museums Free-For-All
Take advantage this weekend for free museum entry for the entire family! Choose from a variety of museums from art, cultural heritage, natural history, and science! See the link below for a list of museums.
http://www.socalmuseums.org/free-for-all/
February 1st – 5th | House of Good Fortune at Westfield Century City
Panda Express is bringing this House of Good Fortune: A Lunar New Year Experience for guests to explore and connect with the customs of the holiday. Immerse yourself with 5 multi-sensory rooms to discover the rich traditions of one of the world's most vibrant celebrations.
https://www.eventbrite.com/e/house-of-good-fortune-tickets-54311157133
February 1st | OC Rescue Mission Saturday Family-Friendly Volunteering
Make a difference in a morning! Come and serve with them on a Saturday morning and learn how together, lives can be changed and help restore the hope of our homeless neighbors.
RSVP by Friday noon before the 1stSaturday or 3rdSaturday of the month.
https://www.rescuemission.org/volunteer/
February 2nd | Annual Monarch Butterfly Day at Mile Square Regional Park in Fountain Valley
Come out and learn all about these beautiful Monarch butterflies. Activities will include interpretive presentations, children's craft, face paint, and a balloon artist.
February 3rd | Bowers' Family Festival
Bring the whole family to the Bowers Museum and Kidseum! Take part in an archaeological dig, a drum circle, make you own piece of art, or enjoy a performance by quality musical dance, or theatrical artist at Kidseum. Welcome the year of the brave, sincere, and lucky pig! Celebrate with lion, dragon, and classical Asian dance music, and art projects.
https://www.bowers.org/index.php/education-programs/category/23-family-programs
February 3rd – D. Yoder Family Sundays in San Clemente
Come out with the family and wind down to the vivid gardens of Casa Romantica. Try out classical music with a free performance by the San Clemente HS Orchestra in the main salon. A valentines day craft station will be available for small children.
https://www.casaromantica.org/event/d-yoder-family-sundays-19-2019-02-03/
February 3rd – Community Day at the Back Bay Science Center
Bring the kids and explore the surroundings. Get hands on the tide pool touch tank, tour the lab and aquarium tanks.
http://backbaysciencecenter.org/community-day/
February 9th– My PlayClub at Rocket's Universe in North Hollywood
My PlayClub is a free community outreach program that brings children of ALL abilities together at a Shane's Inspiration inclusive playground for a play-date. Their goal is to create a fun, interactive space for children with and without disabilities to discovery common ground. There is face painting, arts, & crafts offered by great sponsors. All families are invited.
https://shanesinspiration.org/my_playclub/
February 10th – Restoration Day at Bolsa Chica Ecological Reserve
If you want an education family outing, then head out to restoring Bolsa Chica. Restoration efforts include removing trash, non-native plant species, planting native plant species, and raising public awareness.
Reservation suggested, click on link below for more info:
February 10th – Old Town Irvine Tour
Go back in time to explore the history of Irvine and the Irvine family. This walking tour reveals what life was like in Irvine in the early 1900s.
https://secure.yourirvine.org/CA/city-of-irvine/catalog/index/0a6c99f3f5b01b8dfc1a6c3ddf9889f5?filter=c2VhcmNoPW9sZCt0b3duKw
February 13th – Sparkly Heart Crafts at Balboa Library in Balboa
If you need a midweek activity, check out the sparkly hear crafts at the Balboa Library. You can also check out the Balboa Fun Zone too. Crafts are for ages 3-8 to make for family and friends.
https://www.newportbeachlibrary.org/Home/Components/Calendar/Event/49415/18091?selcat=1140
February 14th – Swing Under the Stars at Segerstrom Center in Costa Mesa
6:00 – 9:00 p.m.
This Valentine's Day dance the night away to live music from Dave Stuckey and the Hot House Gang! Our dance floor has room for all: singles, couples, seasoned dancers, and those just learning. There will be an expert instructor on hand to help you find your dancing feet, caricature artists, giveaways by Bumble, and a chance to make your own Valentine's Day card for someone special. There will be a bourbon tasting from High West Distillery (nominal charge), and George's Café will offer a special menu for the evening's festivities, to include "My Heart Beets for You" salad; "Let Me Warm You Up" seafood chowder in a house-made bread bowl; and all the sweetness of "Brownie ALA Mode" and "A Chocolate Kiss" special beverage.
https://scfta.org/Events/Plaza-Events-List.aspx
February 16th and 17th – The Revolution is Coming! At the Huntington Beach Central Park
The HB Historical Society is proud to host this reenactment of the American Revolution at Central Park behind the HB library. Come and experience the founding of our nation with some of the country's finest living history presenters. Events starts at 10am, check website for event schedule.
https://www.hbhistory.org/revolution
February 16th – We All Have Stories at Segerstrom Center in Costa Mesa
2:00 – 5:00 p.m.
In partnership with Heritage Future, the Center celebrates storytelling through We All Have Stories, a new series on the Argyros Plaza exploring all forms of this unique medium from traditional to technological, introducing more ways to share your own experiences through podcasts and leave inspired! The first in the series is We All Have Stories – Kindness. All are welcome to this inaugural event, which will include engaging performances and readings by professional storytellers through spoken word and digital podcasts.
Along with other special guests, students from Trabuco Mesa Elementary SAKtivists will be on hand to share personal stories from their Random Acts of Kindness challenge, which the school has been taking part in since 2016. Inspired by the musical's true story, students have been challenging cast members of Broadway's Come From Away as the company crosses the country on its National Tour.
https://scfta.org/Events/Plaza-Events-List.aspx
February 16th and 17th – OC Model Engineers Public Rides in Costa Mesa
Every third Saturday, the OCME club has public rides from 10am-3:30pm on their variety of engines and riding cars. Trains on public ride days are made up of 4 to 6 bench cars that seat 5 to 6 adults and children per car. Rides are free, but donations are welcome.
http://www.ocmetrains.org/public_rides.html
February 19th – President's Day at the Nixon Library & Reagan Library
Celebrate President's Day with the Presidents of Mt. Rushmore.
http://nixonfoundation.org/events
February 25th – Family Autism Event at Pretend City
This special event is for all children who are on the autism spectrum. It's a fun opportunity for families and children to play and interact in an autism-friendly environment.
*This event is free to children on the autism spectrum, or other disabilities within their families.
https://www.pretendcity.org/event/autism-night-february/
All Month Long – Vans Skatepark in Orange
If you have skate or bike riding enthusiast then this is for you. This skatepark in Orange is free to all who want to skate or ride. They have 5 courses to choose from. Check their websites for their riding schedules.