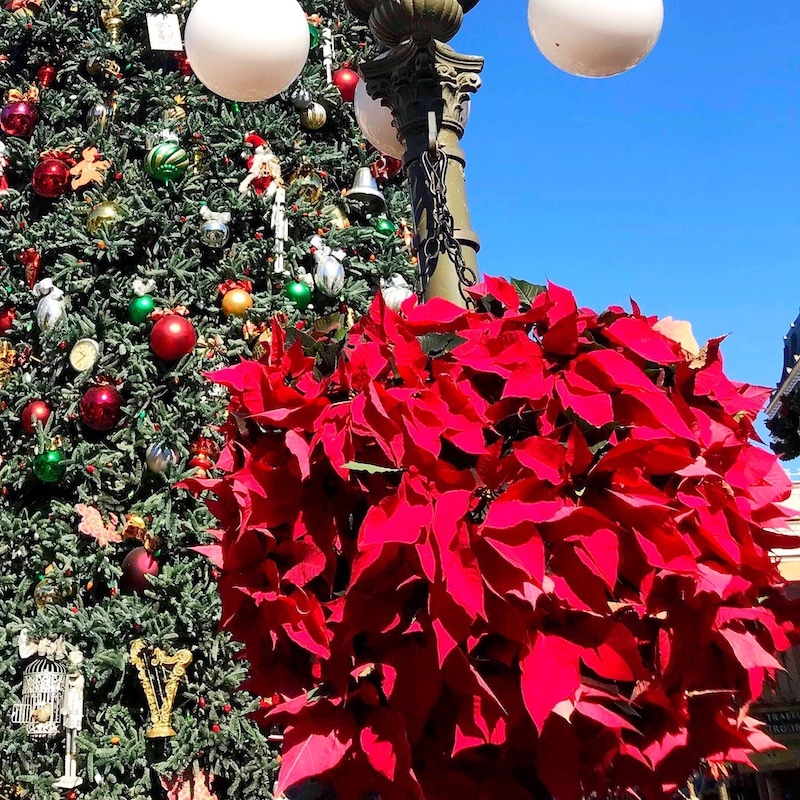 Holidays
Flor de Nochebuena history and free printable
In Mexico, the poinsettia flower is known as the Flor de Nochebuena, translated into the Christmas Eve flower.
About Flor de Nochebuena
Did you know that poinsettias are native to Mexico?
They are especially found in an area in southern Mexico known as "Taxco del Alarcon" and they bloom in the winter. They are also found in Central America. The Aztecs used to call them "cuetlaxochitl." The Aztecs would use the plant to make reddish purple dye for fabrics and used the sap to control fevers.
Why are they called poinsettias?
The first United States Minister to Mexico, Joel Roberts Poinsett, introduced the flower to the United States in 1825. We celebrate him by having National Poinsettia Day on December 12th which is the day he died in 1851.
December 12th is also significant to Mexico because it celebrates the Day of the Virgin of Guadalupe. Quite the coincidence! It is said that the Christmas season for many Latinos begins on December 12th and ends on January 6th which celebrates Three Kings Day. The poinsettia plant is used throughout this holiday season.
How did Poinsettias become a part of Christmas?
Poinsettias began in 16th century Mexico where legend tells of a poor girl named Pepita who was too poor to provide a gift for the baby Jesus at Christmas Eve services so she was inspired by an angel to gather weeds from the roadside and place them at the church altar. When her tears fell upon the weeds, they turned into bright red flowers. Everyone who saw them were sure they had seen a miracle. From that day forward, the flowers became known as "Flores de Noche Buena."
It is also after the Spanish conquered Mexico that poinsettias began to be used during Christmas. From the 17th century forward, Franciscan priests used the flower in nativity processions.
What is the symbolism of the flower?
The shape of the poinsettia flower and leaves are sometimes known as the symbol of the Star of Bethlehem which led the Wise Men to Jesus. The red leaves symbolize the blood of Christ. The white leaves represents his purity.
We hope you enjoy teaching your kids the history of the poinsettia flower with this printable. Download and print this Flor de Nochebuena printable by clicking on the link or on the image below: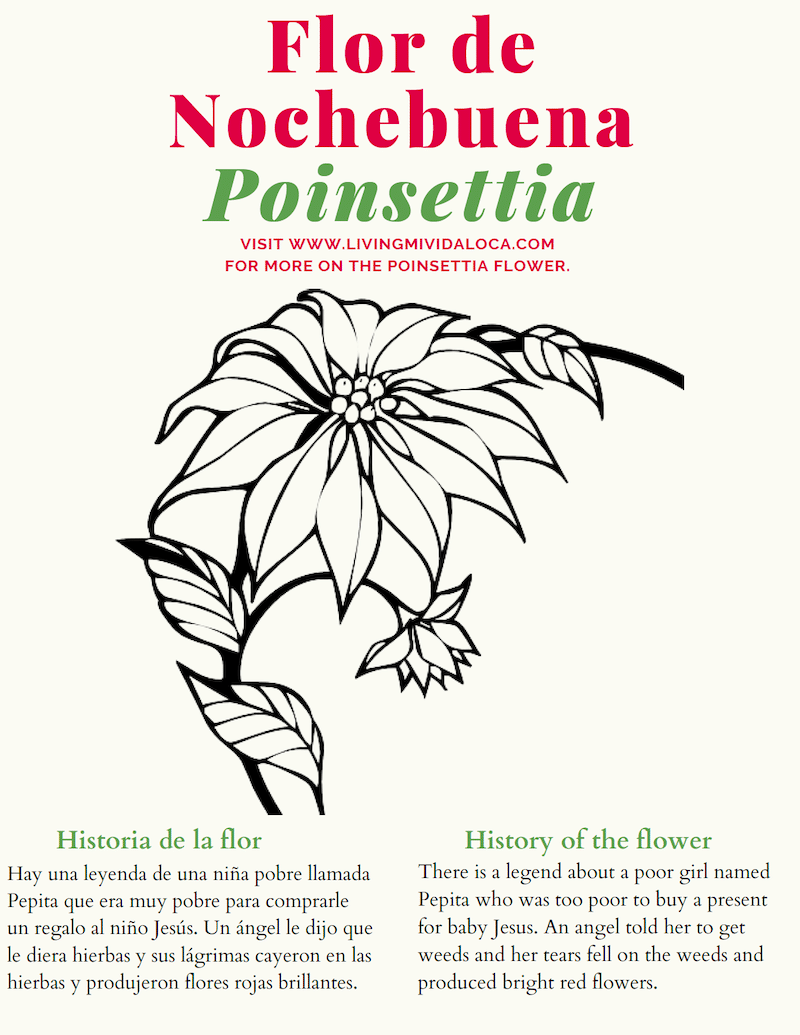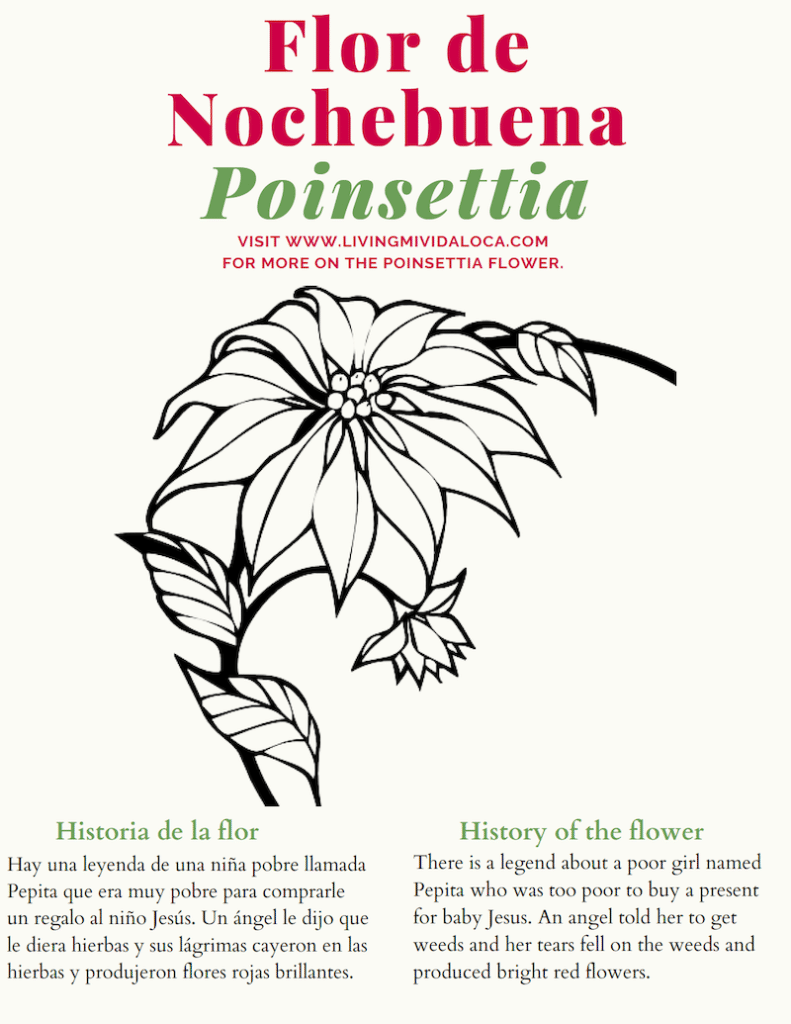 Originally published on November 12, 2019. Last Updated on November 12, 2019 by Pattie Cordova