Your Best Self
Use this easy weekly savings budget plan and save over $1,300 in one year!
Looking to simplify your savings plan this year? This easy weekly savings budget plan is not only simple, but if you're looking to fulfill a "simply" mantra – well it fits right in!
So the way the 52 easy weekly savings budget plan works is simple – each week you deposit the number (in dollars) of the week that we are in, into a savings account.
For example, every Friday (beginning this week), you'll deposit $1 more than the previous week. Week 1 = $1. Week 2 = $2. Week 3 = $3 and so on.
By the end of the year, assuming you deposit every Friday, you'll have $1,378 tucked away.
Keep this savings plan simple by keeping the money in a jar or a trip saving box (saves the trip to the bank) or transfer it online every week into a special savings account. Think about what you can do with that money at the end of the year!
Print out the easy weekly savings plan and keep it for easy reference.
Tip: Check the boxes next to the "week" column as the weeks go on to keep track of your balance.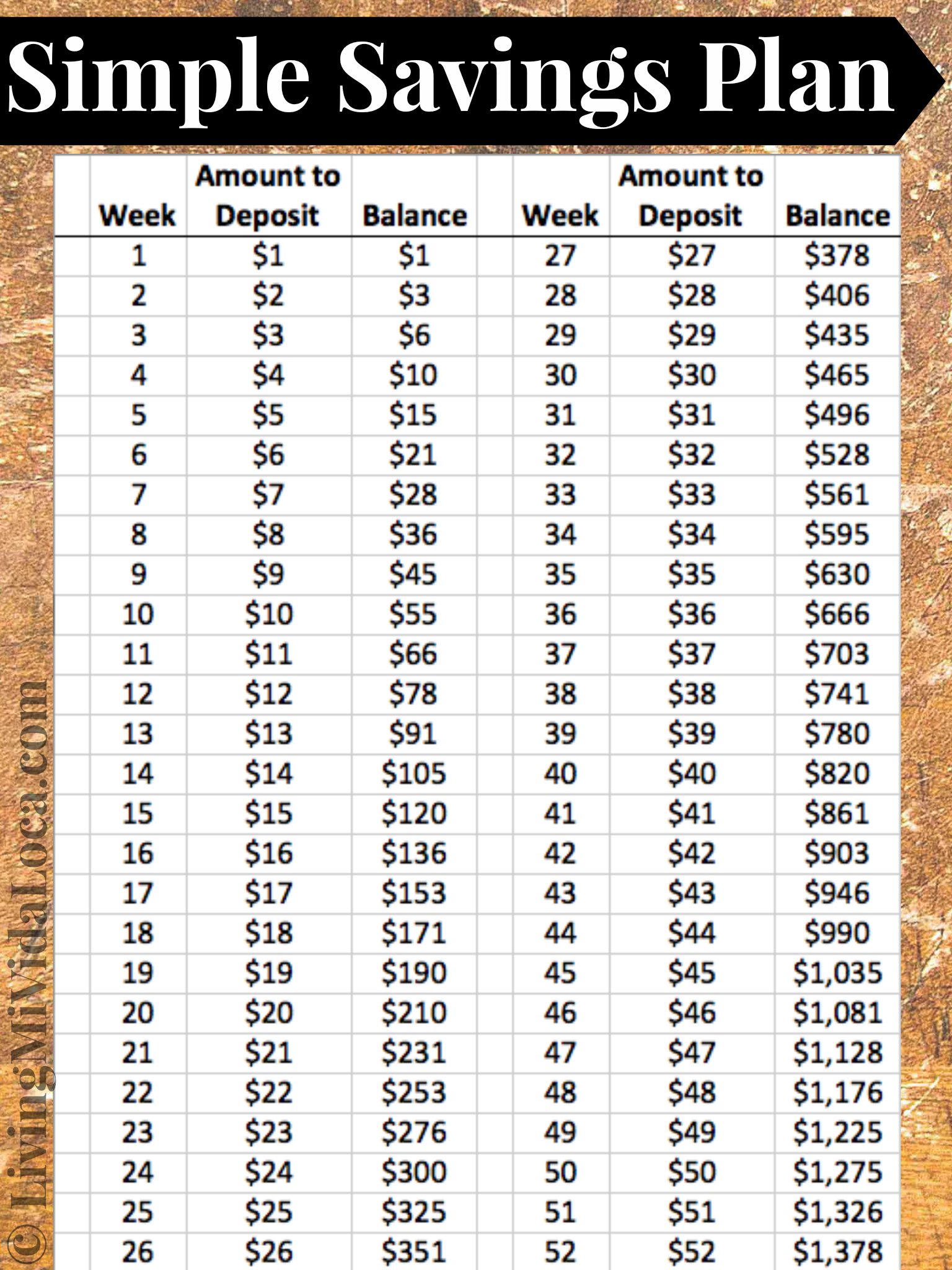 Originally published on January 1, 2014. Last Updated on December 26, 2022 by Pattie Cordova