I am not much of a cook. But then again, I'm also not a fan of convenience foods or eating out too much, so the kids are usually stuck with boring dinners. Every once in a while though, I'll do something fun (and easy) for them, like this brown rice and chili dish using Minute Ready to Serve Rice.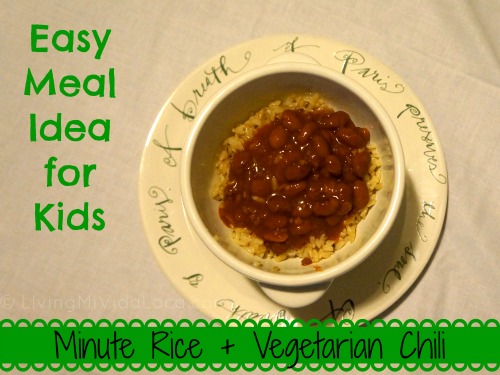 You need TWO ingredients. That's it. Of course, you can always pretty it up a bit more with sour cream, veggies (maybe broccoli?) and toppings like that. I was thinking of adding diced tomatoes and onion to our dinner, but the baby got ahold of the bowl before I could add anything to it.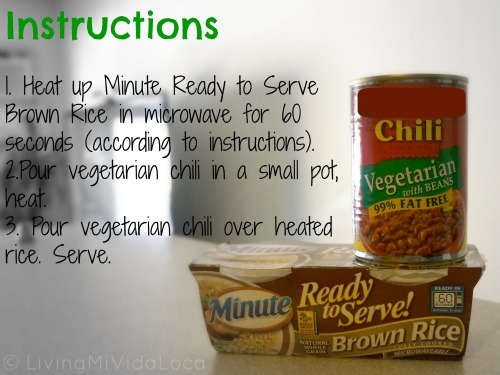 I find Minute Ready to Serve rice super easy to use. You peel off the film, pop it in the microwave for 60 seconds and it's done! One can easily mix in some veggie sausage and make it a little more exotic. The hubster likes to take them to work with him and basically recreate the easy "recipe" above for lunch.
And just in case you're wondering, the rice doesn't get mushy, or watery. The consistency is very al dente and comes out of the microwave ready to eat. Of course, I always recommend you getting the whole grain brown rice variety, just to make things a bit healthier. Each container gives you 4 grams of fiber – and it's only 230 calories! It's very weight-loss friendly.
Rice is such a wonderful base to begin your culinary adventure and I like that Minute Ready to Serve Rice has a host of serving suggestions printed inside the carton. I'm thinking of venturing out into the more exotic flavors like Italian Rice Mix to serve with some garlic bread and soy chicken.
Have you tried the Minute Ready to Serve product line yet? Which one was your favorite?
Minute® Ready to Serve Rice is an ideal portable solution for lunch or breakfast because you can eat it on the go, straight from the cup. In just 60 seconds, you have fully cooked rice for any meal or snack. You'll never get bored with your lunch since there are 10 flavorful and wholesome varieties. If you're looking for a healthy option, Minute® Ready to Serve Rice provides easy portion control since it's conveniently packaged in two individual single-serve cups.

Visit http://www.minuterice.com/ for recipes, including Minute® Ready to Serve Stir it Up recipe ideas and more information about the Minute® Rice family of products.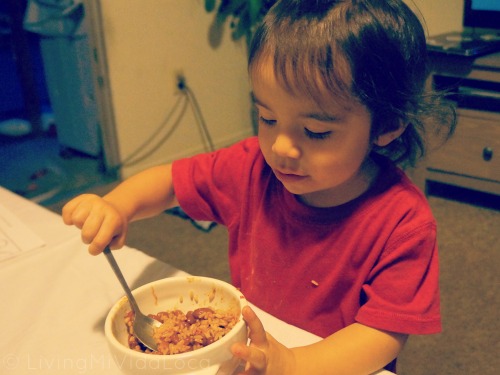 This is a sponsored post written by me on behalf of Minute® Ready to Serve Rice.
Originally published on March 2, 2013. Last Updated on September 15, 2014 by Pattie Cordova