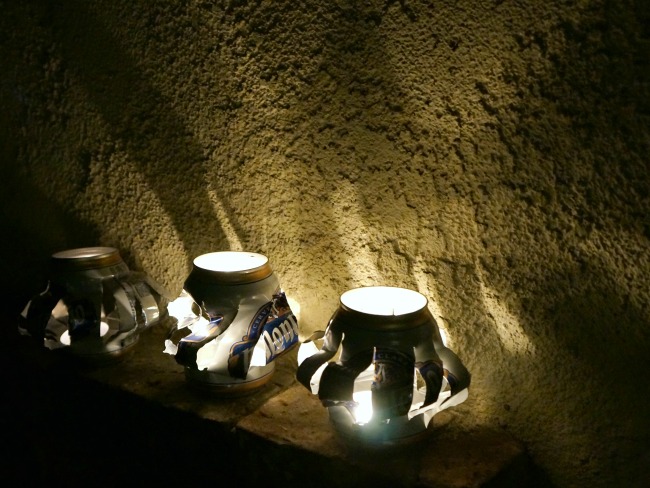 Easy Beer Can Lantern Tutorial
One of my favorite things about my mom is how crafty she is. She's constantly working on something. When I see her, more often than not, she has made something either for me or for my kids. That's why I thought having her join me in creating a beer can lantern tutorial would be perfect.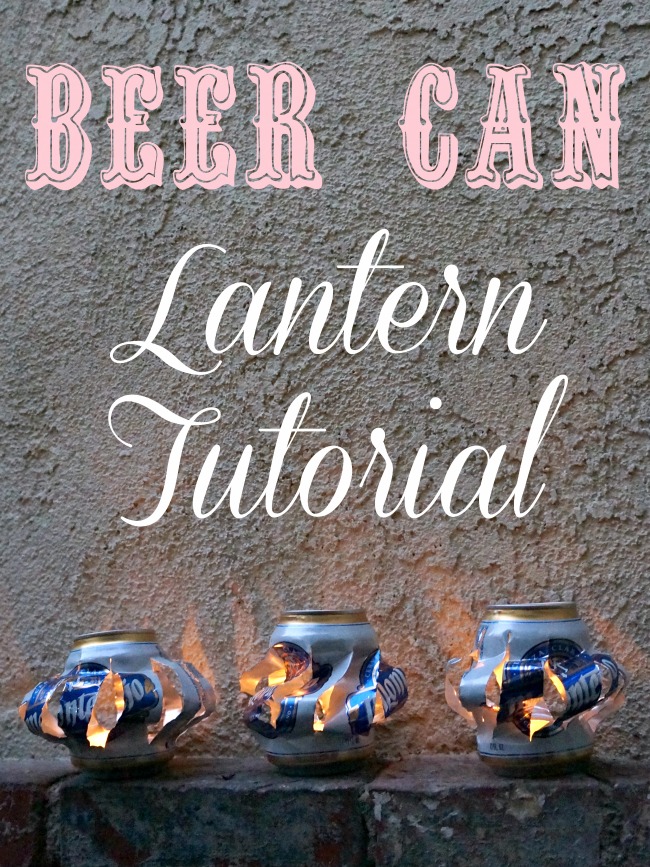 So I invited her over on Sunday and we hung out with the rest of the family, chowed down on pizza and Montejo and then got to work. It was great finding a new way to use the Montejo cans that we had left over after we enjoyed the beer. Best of all, it was quality time that I got to spend with my mom. We chatted about different things, including what it's like living in Mexico and the U.S., and the differences in traditions. I love hearing stories about her growing up in Mexico, and I like sharing the traditions that I've learned growing up in America. It's great to be a part of both worlds.
So let's get to it – here's what you need to make those beer can lanterns
Beer Can Lanterns – Materials Needed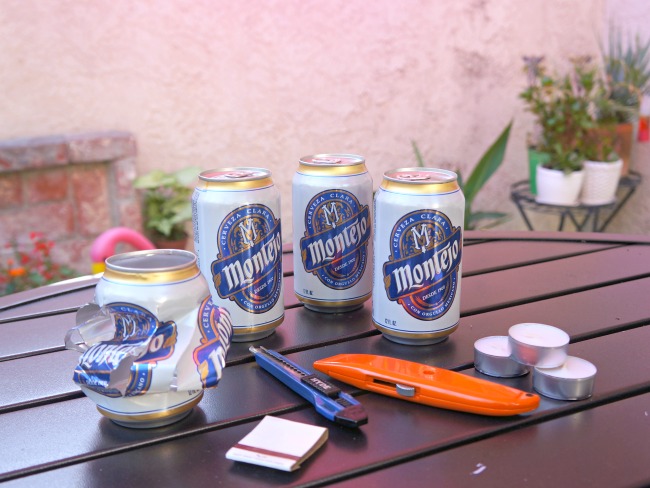 And here's how you make them:
Beer Can Lanterns Tutorial
Remove the top of the can using a can opener. This will give you a smooth edge.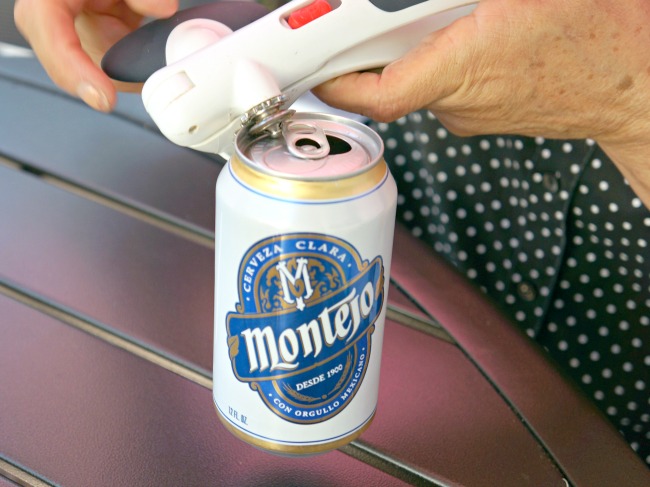 Cut straight lines about an inch and a half from the top, leaving room before hitting the bottom. Go around the rest of the can, width depending on your preference. You can take the extra step and mark them with a permanent marker, or just freehand it like we did.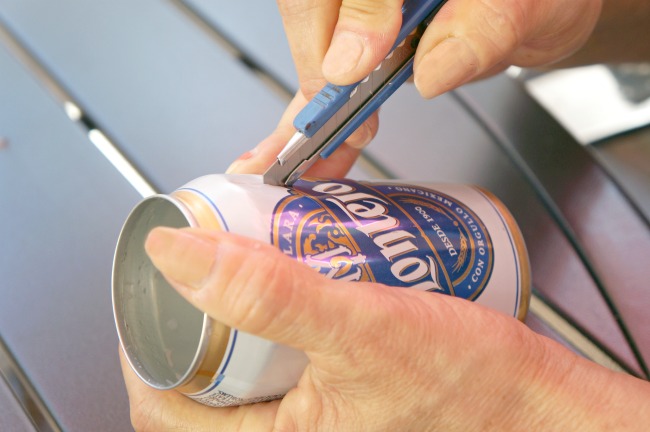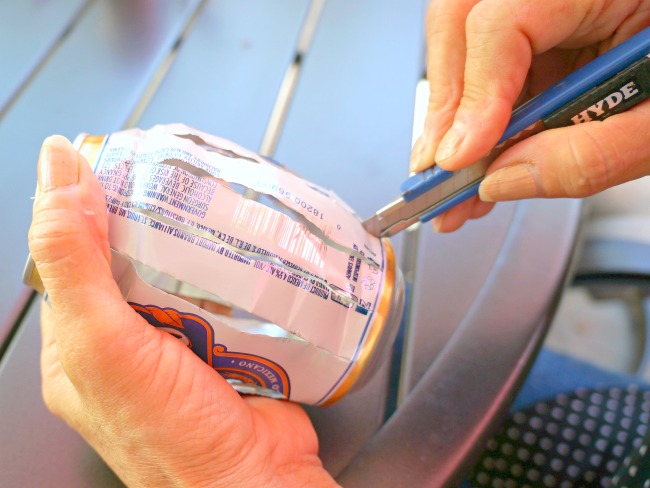 Once you've cut around the whole can, decide on what type of look you want. Either straight down, or with a twist.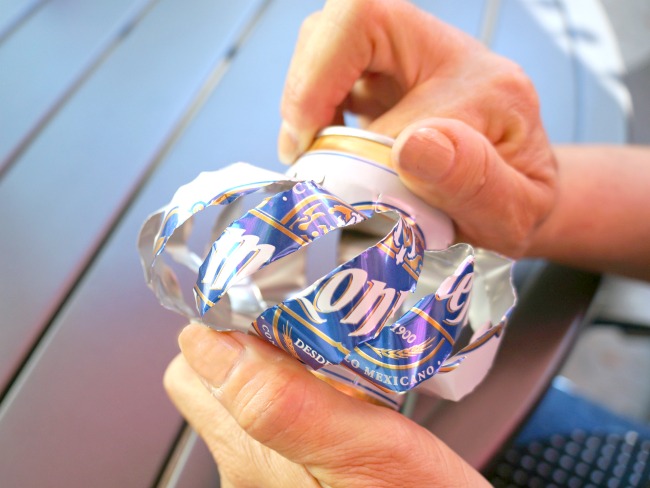 Place the tea light inside the can and light it by sliding the match between the openings.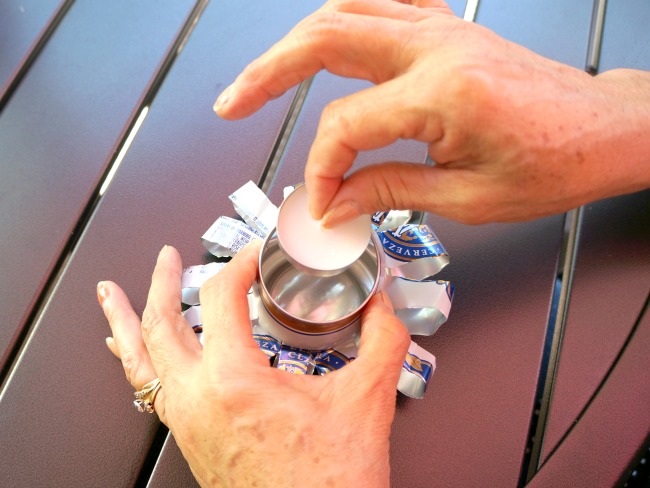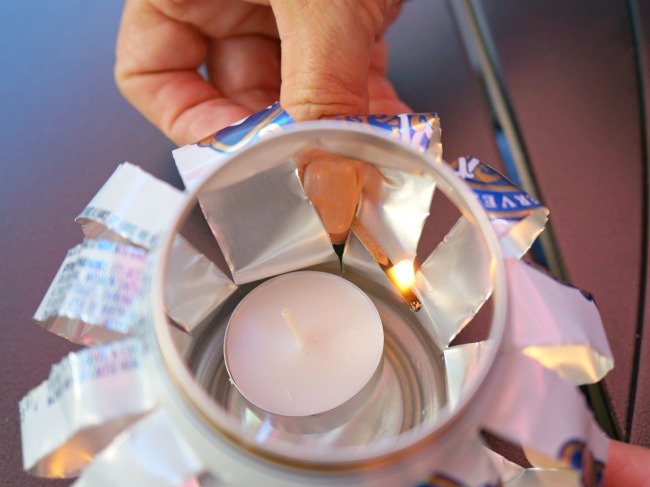 The lanterns will give a nice glow at night as the tea lights reflect the light throughout the can.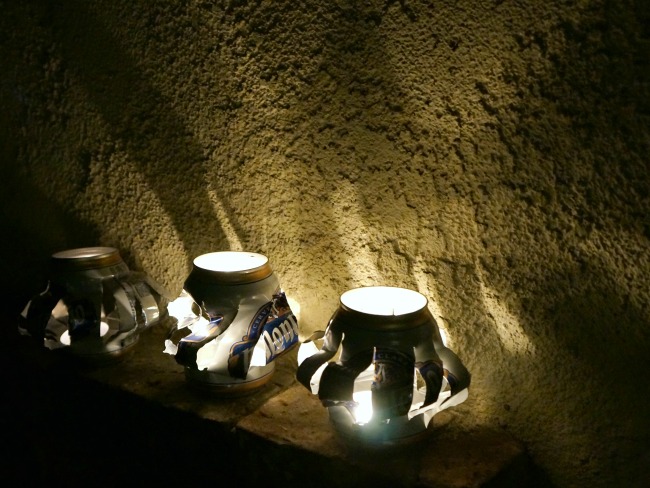 Making the beer can lanterns with my mom was a Sunday well spent. We upcycled our Montejo cans into these cute lanterns that now sit on my patio. When my mom comes over, we'll light them as we hang out and talk about our old, and new, traditions, and how we can continue instilling our culture as the kids grow older.
Tune in and watch my mom and I creating these beer can lantern tutorial.
Video: How to Make Beer Can Lanterns
[disclaim]This is a sponsored conversation written by me on behalf of Montejo. The opinions and text are all mine.
[/disclaim]
Originally published on June 18, 2015. Last Updated on March 23, 2020 by Pattie Cordova