DJ Lance Rock at Knott's Berry Farm
DJ Lance Rock at Knott's Berry Farm is not to be missed! Lance Robertson, aka DJ Lance Rock, will be hosting two fun shows at Knott's during the Summer – and it's included with your price of admission.
You can find DJ Lance Rock during Knott's Summer Season at the all-new Walter Knott Theater. It is here that DJ Lance Rock (of Nick Jr.'s award-winning show, Yo Gabba Gabba) brings his love of music, funky beats and family fun to the farm.
During Knott's Berry Farm Presents DJ Lance Rock, DJ Lance and his friends will take you on a musical journey that combines his passion for music, dance, play and education through two separate shows, Let's Play! and Everybody Dance.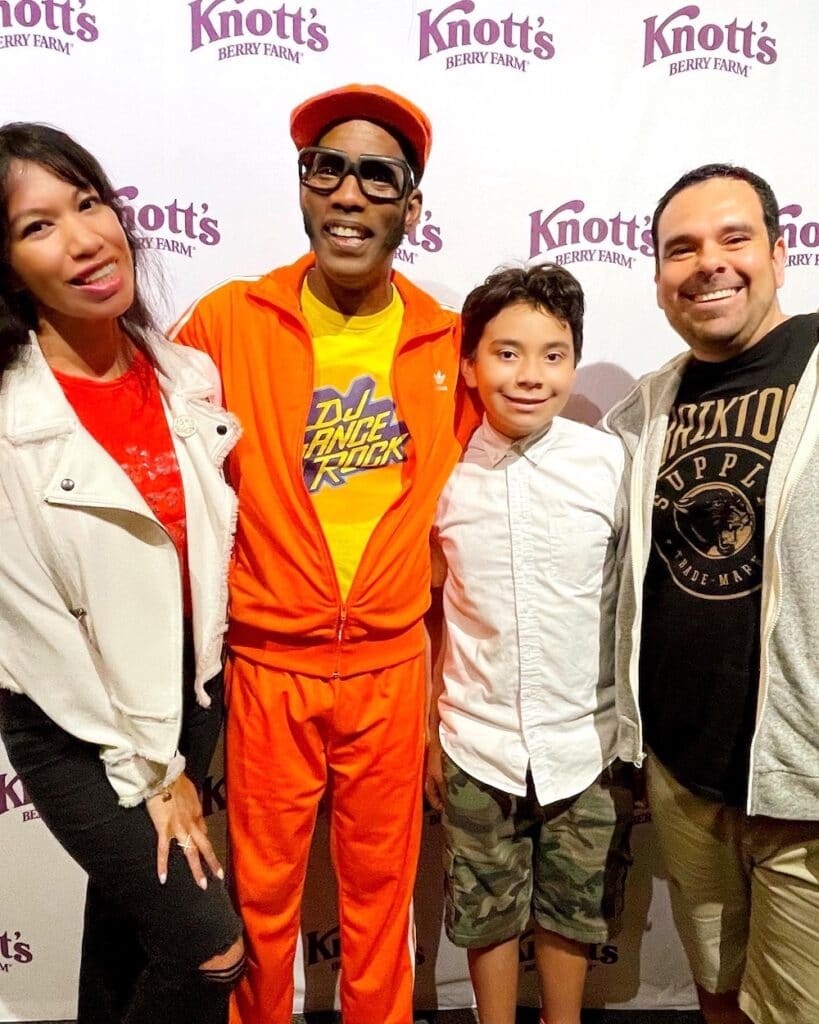 Let's Play!
Let's Play! is a smart and energetic music show featuring DJ Lance Rock who, on a rainy day, dreams up an entire world of play and imagination that takes place inside his apartment.
By using his imagination, DJ Lance Rock finds a way to invent a day full of fun and playfor everyone.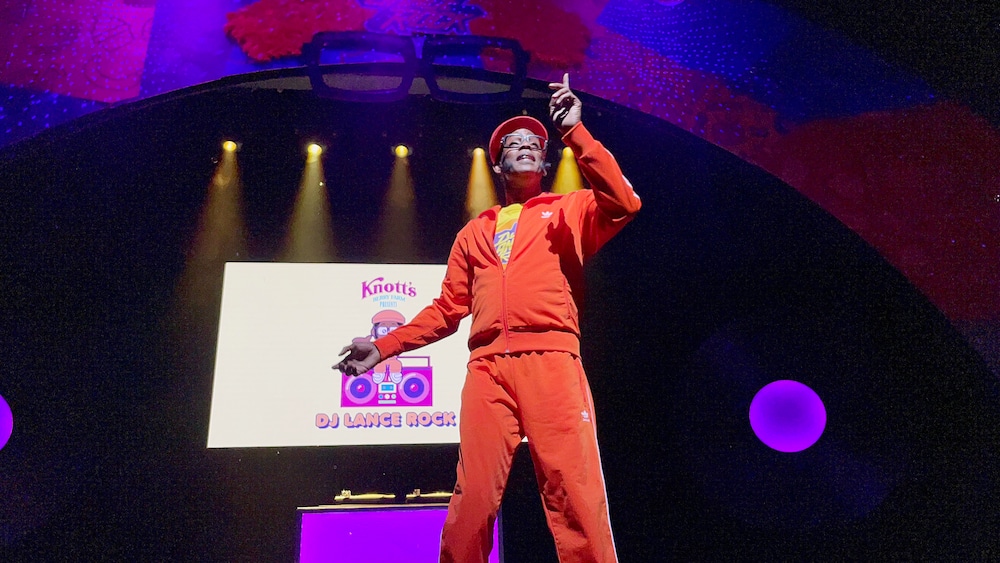 Everybody Dance
Everybody Dance is an interactive show where DJ Lance Rock engages the audience through song and dance, while teaching the importance of staying active. Singing and dancing his way through his neighborhood, DJ Lance Rock's imagination helps spread and inspire good vibes, good music and big fun with the audience.
WHEN:
Select days during Knott's Summer Season:
May 21, 22, 28, 29
June 4, 5, 11, 12, 18, 19, 25, 26
July 2, 3, 4, 9, 10, 16, 17, 23, 24, 30, 31
August6, 7, 13, 14, 20, 21, 27, 28
September 3, 4, 5
WHERE:
Knott's Berry Farm -8039 Beach Blvd, Buena Park, CA 90620
About DJ Lance
Lance Robertson is originally from St. Louis and now lives in Los Angeles. He was the vocalist for a local electronic band called My Other Self in the 1990s and the owner of a record store called Deep Grooves!
After Lance moved to Los Angeles, he met Scott Schultz of the Orange County indie pop band Majestic, and they played a couple of shows together.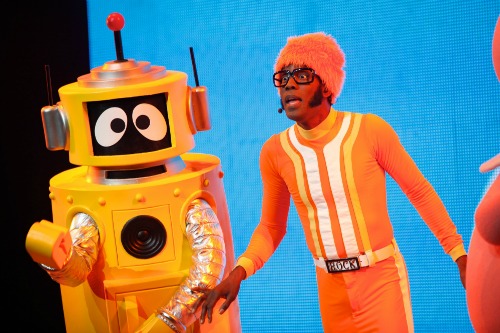 When Scott created the show Yo Gabba Gabba!, he reached out to Lance to host – and the rest is history! DJ Lance Rock was born and the show went on until 2015.
Lance also tours with The Aquabats performing kid-friendly DJ sets and dancing with the cast of the Gabbaland creatures.
Originally published on May 20, 2022. Last Updated on October 25, 2022 by Pattie Cordova