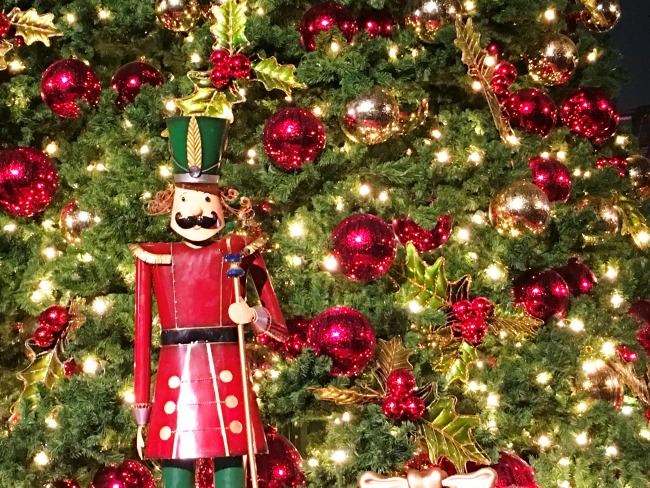 Family
Christmas Tree Lighting Ceremonies in Southern California
Christmas season is here and we have a great list of Christmas Tree Lighting Celebrations happening in the area! Did we miss one? Let us know in the comments below!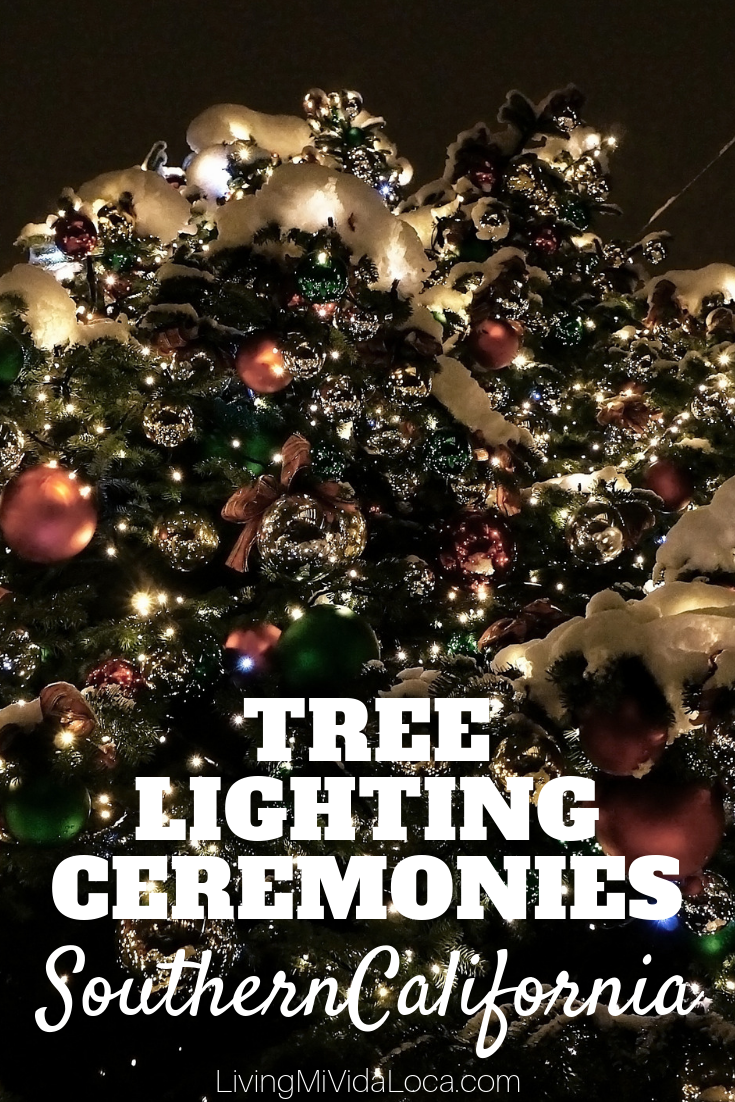 Christmas Tree Lighting Ceremonies in Southern California
Los Angeles
La Pintoresca Tree Lighting Ceremony & Concert
11/30, 5-7pm
1415 N Raymond Ave, Pasadena
Celebrate the holidays with friends and family at the La Pintoresca Tree Lighting Celebration. Enjoy wonderful live holiday music, arts & crafts, story time, refreshments, and the arrival of Santa Claus.
https://ww5.cityofpasadena.net/main/event/la-pintoresca-tree-lighting-ceremony-holiday-concert/
Mayor's Annual Holiday Tree Lighting
12/1, 5-7pm
100 N Garfield Ave, Pasadena
The Mayor's Annual Holiday Tree Lighting Celebration on the front steps of our historic City Hall. The event begins with music and entertainment, followed by the Tree Lighting at 6 p.m.
https://ww5.cityofpasadena.net/main/event/mayors-annual-holiday-tree-lighting/
Tree Lighting Ceremony
12/3, 6-8:30pm
11111 Brookshire Ave, Downey
Get into the holiday spirit and join us for our Annual Tree Lighting Ceremony! Event will feature free snow play, arts, photo with Santa Claus and much more. Actual lighting at 6:30pm.
https://www.facebook.com/events/507967012968902/
Los Angeles County Tree Lighting
11/26, 5:30-8pm
200 N. Grand, Los Angeles
Los Angeles County annual tree lighting ceremony, featuring performances by local music artists and community groups at Grand Park.
https://www.discoverlosangeles.com/what-to-do/events/los-angeles-county-tree-lighting
A California Christmas
11/18, 7-9pm
189 The Grove Dr., Los Angeles
Celebrate the Joy – A California Christmas at The Grove presented by Citi. Join us for our annual tree lighting celebration as we kick off the holiday season. Arrive at 4pm.
The Americana at Brand Christmas
11/15, 7-9pm
889 Americana Way, Glendale
The Americana at Brand Christmas presented by BMW with Emmy-Award Winning Host Derek Hough. Show features snowl, fireworks and Santa Claus. Arrive early and expect large crowds.
Tree Lighting and Cocoa Concerts
11/29, 6:30pm
800 N. Alameda, Los Angeles (Union Station South Patio)
Union Station will summon the sights and sounds of the holiday season with the Annual Tree Lighting under the stars on the station's south patio. Enjoy free crafts and hot chocolate.
https://www.unionstationla.com/happenings/tree-lighting-and-cocoa-concert
Christma Tree Lane Tree Lighting Ceremony
12/9, 6pm
E. Mariposa St. & Santa Rosa Ave, Altadena (Christmas Tree Lane)
The festive lighting ceremony attracts thousands of revelers from around the area, as well as local choirs, marching bands, solo performers, and of course – Santa Claus.
http://dev.christmastreelane.net/
The Salvation Army Kettle Kick-Off Event
11/27, 5-6pm
6333 W 3rd St, Los Angeles
Festive event featuring live music and the lighting of the Farmers Market Christmas Tree! All activities are free. Hosted by Farmers Market and Salvation Army.
https://www.farmersmarketla.com/events/eventDetail/The-Salvation-Army-Kettle-Kick-Off-Event/175
Tree Lighting Concert
11/10, 4:30-7:30pm
Citadel Outlets, 100 Citadel Dr., Los Angeles
Come see American Idol stars Maddie Poppe and Caleb Lee Hutchinson Music, plus John Lindahl & All-American Boys Chorus live as we light up the World's Tallest Christmas Tree.
Orange County
Placentia Tamal Festival
12/5, 4-10pm
Santa Fe Ave, Placentia (Old Town Placentia)
Incredible Tamales and delicious food, live entertainment, a visit by Santa Claus to give toys to local children, and holiday tree lighting.
https://www.facebook.com/PlacentiaTamaleFest/
Winter in The Grove
12/1, 4-8pm
Village Green Park, 12732 Main Street, Garden Grove
Enjoy free refreshments, crafts, balloon creations, letters to Santa, a visit by Santa and Mrs. Claus, and an unforgettable tree lighting ceremony. Unlimited snow slide rides are $5.
https://ggcity.org/community-services/winter-in-the-grove
Winter Wonderland at The Plaza
12/2, 4-7:30pm
10961 Reagen St., Los Alamitos
Historical Plaza. Winter Wonderland will feature an area to play in the snow, activities, Santa's Village, a tree lighting ceremony and entertainment. The event is FREE.
https://cityoflosalamitos.org/recreation/events-facilities/events/winter-wonderland-at-the-plaza/
Christmas Tree Lighting
12/7, 6-9pm
City Hall, 6650 Beach Blvd., Buena Park
The festivities kick off with the lighting of the tree followed by special musical performances, storytellers, and more! Santa will make his grand entrance on an OC Fire Authority truck
https://www.facebook.com/events/2121280701239268/
La Habra Tamale Festival
11/25, 10am-6pm
Euclid St. between La Habra Blvd. and Lambert Rd., La Habra
The event will feature; 40+ food vendors, 80+ general vendors, artwalk, Tamale Lessons, cantina, three stages of entertainment, Tree Lighting ceremony, and more! FREE admission!
https://www.facebook.com/cityoflahabratamalefestival/
Santa's Arrival & Celebration
11/25, 3-6pm
Civic Center Plaza, 200 Civic Center Drive, Mission Viejo
Enjoy game and activity booths where children can "make and take" crafts and visit the live reindeer. Santa will arrive and usher in the holiday spirit by turning on the holiday lights.
Kaleidoscope's Tree Lighting
12/7, 6-9pm
27741 Crown Valley Parkway, Mission Viejo
The evening of family fun will include holiday crafts, face painting, a photo booth, visits with Santa, and festive food sampling inside Union Market Mission Viejo.Children of all ages will be enchanted by A Storybook Nutcracker brought to life by students from the Pave School of the Performing Arts, and a high-energy holiday song and dance performance by students from OCSA's (Orange County School of the Arts) MONTAGE! The dancers will be joined by Frosty, Rudolph and Santa himself for a countdown to light the 20-foot Noble Fir.
Plaza Navideña
11/17, 5-8pm
Plaza Calle Cuatro, Santa Ana (corner 4th St. & French St.)
Annual tree lighting ceremony, live entertainment including mariachi and local music/dance groups, piñata area for children, and, of course, a special visit from Santa Claus!
http://www.santa-ana.org/parks/upcomingevents/
South Coast Plaza Tree Lighting Ceremony
11/15, 6-8pm
Towne Center Park, Costa Mesa (Across from South Coast Plaza)
South Coast Plaza's annual tree-lighting ceremony and a special Christmas performance. Enjoy snowfall plus free cookies, refreshments. Arrive early to receive free Santa hat.
http://www.southcoastplaza.com/calendar/
Tree Lighting Ceremony
11/16 and 11/17, 6pm
401 Newport Center Dr., Newport Beach (Neiman Marcus/ Bloomingdale's Courtyard)
A visit from Santa, magical snowfall, and, of course, the highly-anticipated lighting of the tree! Two days to head out to Fashion Island for this star studded event. Arrive early.
https://www.shopfashionisland.com/
Seal Beach Tree Lighting
11/17, 4pm
Eisenhower Park (Ocean Ave. & Main Street), Seal Beach
The big tree lighting happens around sunset. There is snow for the children to play in and hot cocoa and possibly cookies for sale.
www.sealbeachchamber.org
Tree Lighting Ceremony and Candlelight Choir Procession
12/2, 3:30-7pm
1 Plaza Square, Orange
Join us for an evening of holiday cheer and family fun as we sing traditional carols of the season. Tree ceremony starts at 5pm. There will be activities and food vendors.
https://www.cityoforange.org/856/Tree-Lighting-Ceremony
All is Bright Celebration & Tree Lighting Ceremony
11/29, 5:30-8pm
Aliso Viejo Town Center, Aliso Creek and Pacific Park Dr., Aliso Viejo
Usher in the holiday season with tons of cheer, train rides, caroling, magical snow and a visit from jolly ole St. Nick as we light our 22-foot Christmas tree! Near the fountain.
https://www.facebook.com/events/2269573449978548
Inland Empire
Holiday Lighting Celebration
12/3, 4-7pm
Historic Civic Center Front Lawn, 815 W. Sixth St., Corona
Live entertainment, light refreshments, kids crafts, plus snow play. Kids can have their picture taken with Santa himself hosted by the Corona Parks Foundation.
https://www.coronaca.gov/Home/Components/News/News/1384/17
Parade of Lights and Christmas Festival
12/8, 8am-9pm
3737 Crestview, Norco
Christmas Festival with selfies with Santa, train rides, petting zoo, pony rides, rock climbing, live entertainment, inflatable obstacle course and much more. Parade of Lights starts at 5pm.
http://www.norco.ca.us/depts/parks/events/christmasfestival.asp
Tree Lighting Ceremony & Santa Photos
11/27,5-8pm
The Shops at Dos Lagos, 2780 Cabot Drive, Corona
Fun day with Santa games, kids crafts, stilt walker, face painters, live music and a balloon twister. In addition, customers will be delighted with live entertainment and Santa's arrival.
Christmas Tree Lighting Ceremony
11/30, 6-8:30pm
City Hall Campus, 101 N. D St., Lake Perris
Performances from local community groups followed by lighting of the tree by yours truly Santa Claus. Youth can enjoy a petting zoo and a ride on a Christmas train.
https://www.facebook.com/events/235123567173817/
Wonderland & Tree Lighting
12/1, 3-9pm
Eastvale Community Center, 13820 Schleisman Road, Eastvale
Snow, the smell of hot chocolate and the sound of holiday carols will be in the air. This free event will have snow, crafts, food vendors, pictures w/ Santa, and great photo-ops.
https://www.facebook.com/events/714014548949331/
Festival of Trees
12/1, 5-7pm
1 Town Sq., Murrieta
Join Santa and his friends as they magically light the city Christmas tree at the tree lighting ceremony. There will be carriage rides, a magic show and photos with Santa!
https://www.facebook.com/events/781515098906613/
Christmas Tree Lighting at the Pond
11/26, 7-8:30pm
28250 Ynez Road, Temecula
It's time to kick off the holidays and break out the decorations with the annual Christmas Tree Lighting Ceremony.
https://temeculaca.gov/calendar.aspx?eid=1841
Festival of Lights
11/23, 4:30-9pm
Lighted displays, rides, entertainment, food vendors, Santa Claus and live entertainment. "Switch-On" Ceremony is followed by a full fireworks display. Arrive early.
https://www.riversideca.gov/fol/