There are many things in my life as a mami that I do because of it's what my mami did with me. I have my café with them in the morning, I eat pan dulce with the kids by the pound, and I have chocolate Abuelita with them during those cold nights when we want to hang out just a little bit longer after bedtime has passed. I consider those moments as important as the times when we share hugs. When we drink this traditional drink, I am sharing my love for them and passing on our cultura via a sip of cinnamon chocolate goodness.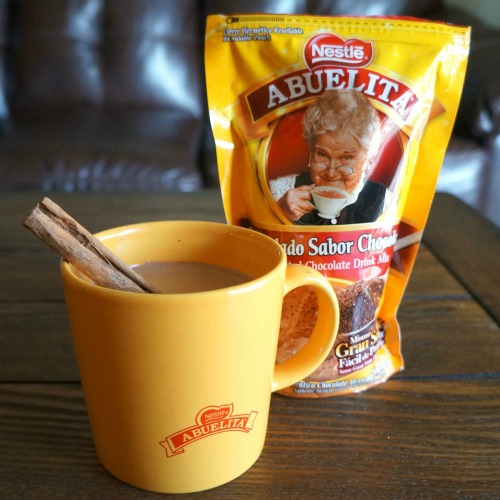 Each sip was like a warm hug from my mami and as the kids grow older, I hope that they will see it the same way. I love being able to hang out with them and share a special tradition that is so delicious, and thanks to the Nestlé's Instant Mexican Chocolate Drink Mix, also so convenient.
I like to give this chocolate treat a little extra touch of goodness by following these three steps: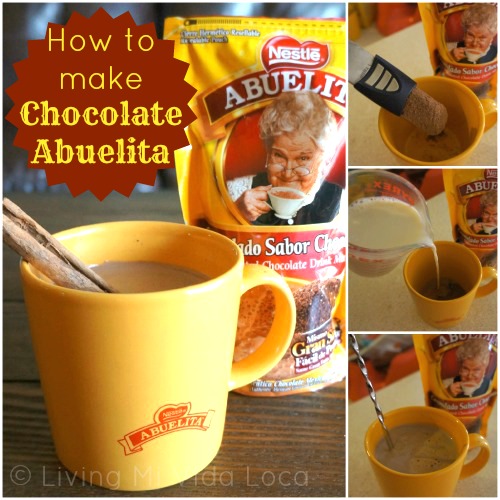 Step 1 – Measure out a rounded tablespoon full of instant chocolate drink mix
Step 2 – Add 8 oz. of warm milk (whatever variety)
Step 3 – Mix well and add a cinnamon stick for an extra bit of flavor
Nestlé's Instant Mexican Chocolate Drink Mix is super tasty and saves you about 15 minutes and an extra ingredient. Make sure to add the cinnamon stick to add that extra bit of amor.
Who do you like to share a cup of Chocolate Abuelita with on a cold chilly night?
[disclaim]This is not a sponsored post. I received product samples from Nestlé to facilitate this post. All statements and opinions remain my own.[/disclaim]
Originally published on December 26, 2012. Last Updated on November 16, 2015 by Pattie Cordova